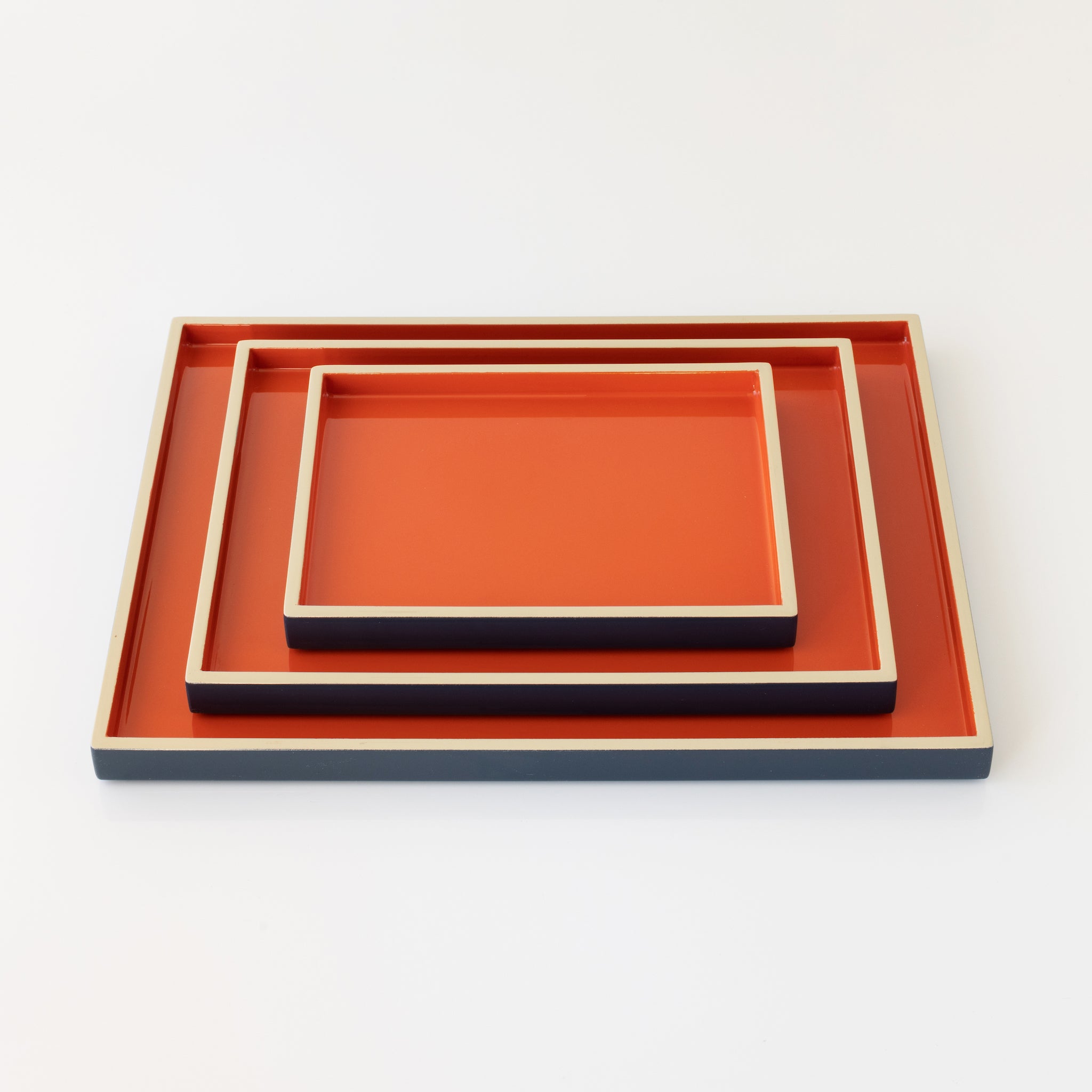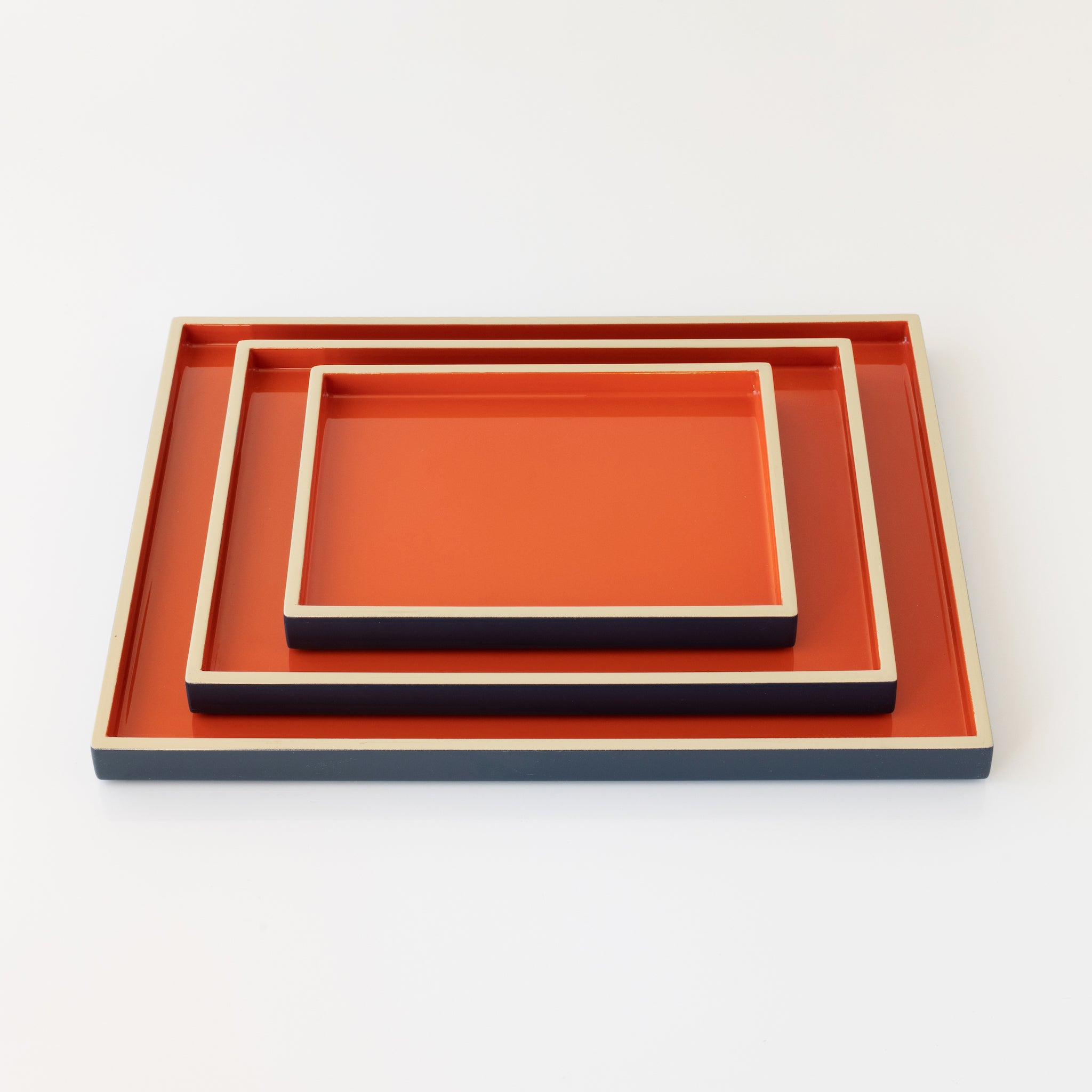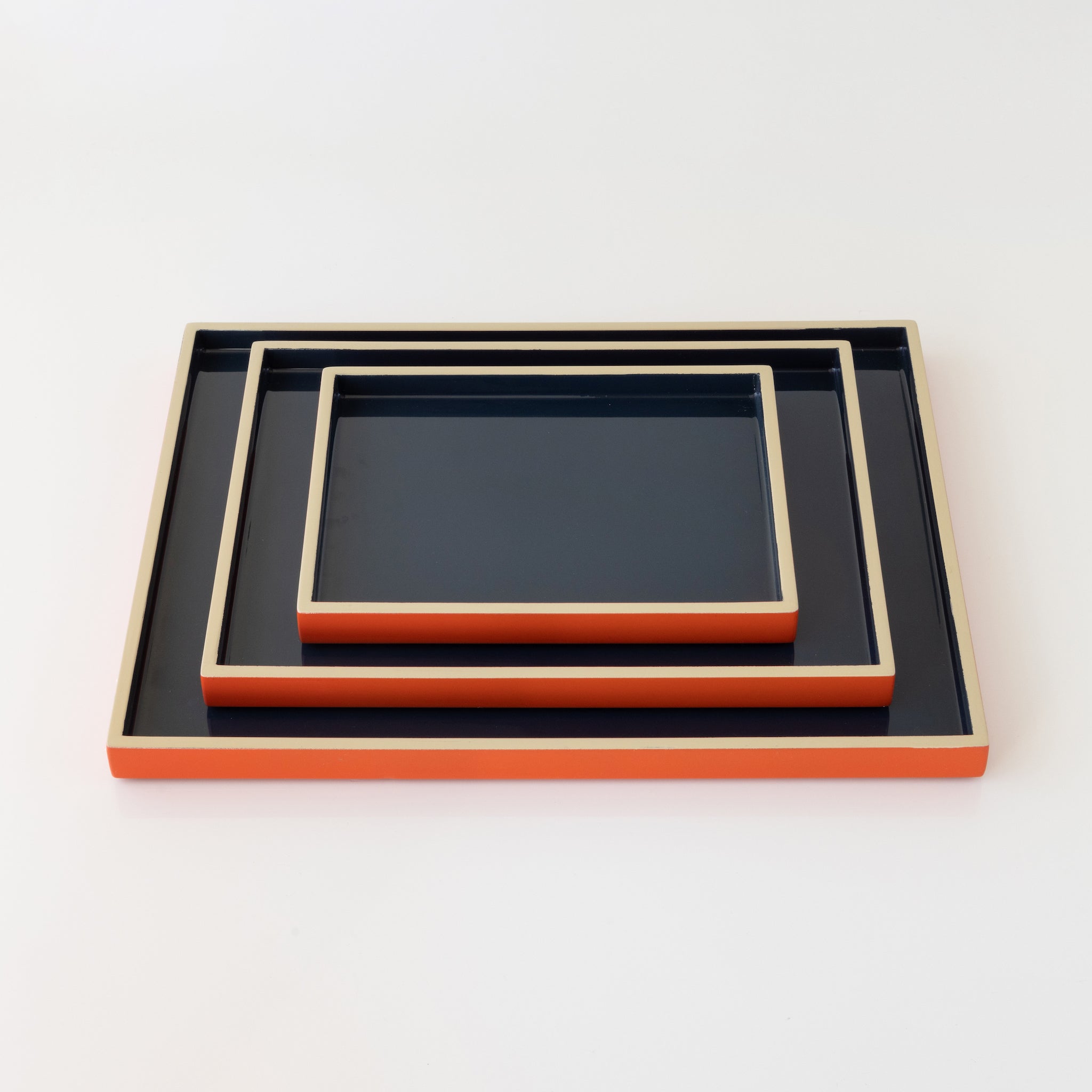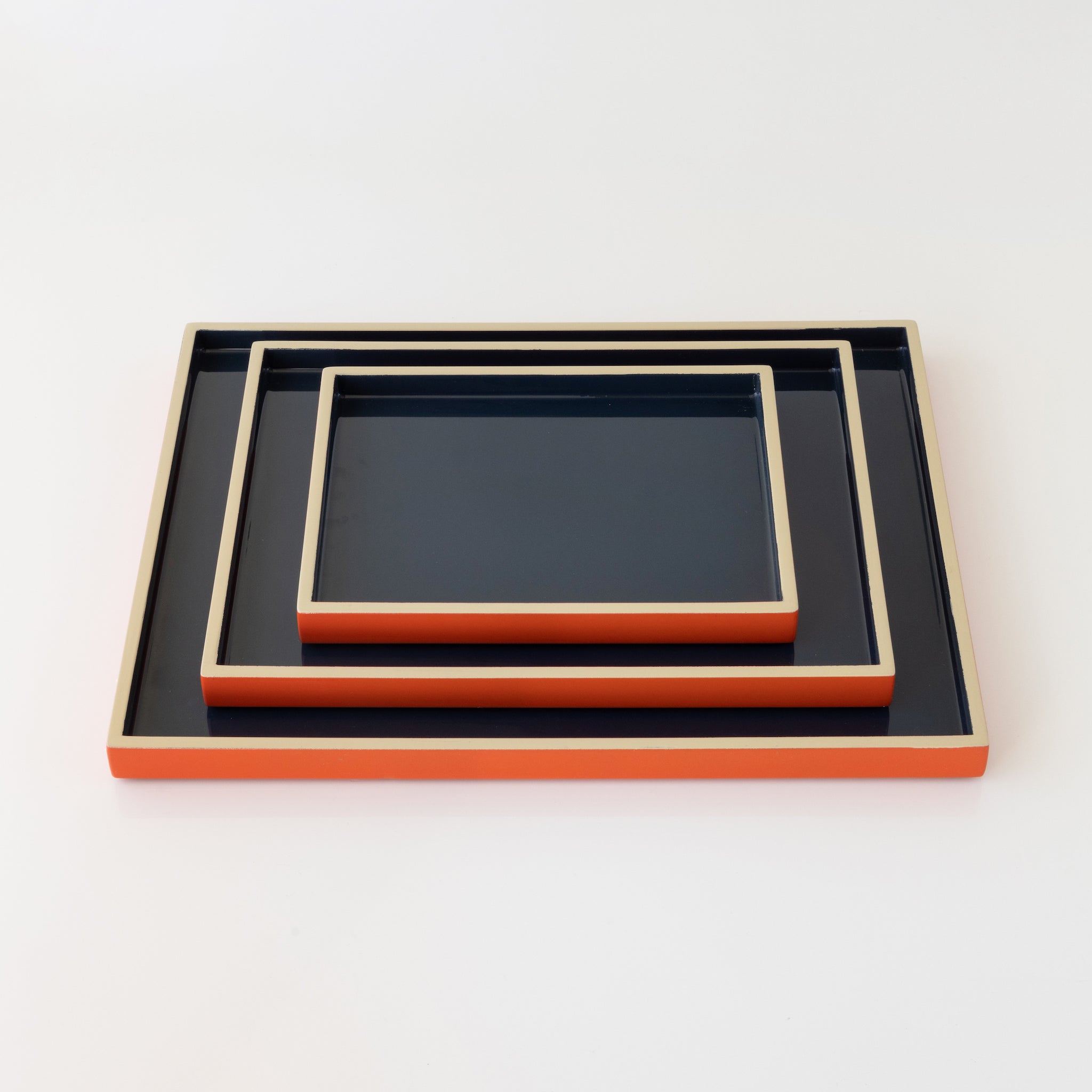 Rectangle Tray Set
Made in France
Hailing all the way from France, these classically modern tray sets are stunning to say the least. Each set comes with 3 nesting trays, made from lacquered wood by hand and features three colors for each style. 

Available in orange with dark blue and sand.

Tray sizes:
Small: 6.25"W x 8"L x 1"H  
Medium: 11"L x 8.5"W x1"H  
Large: 14"L x 10.5"W x 1"H

Love these? Also available in a round style.