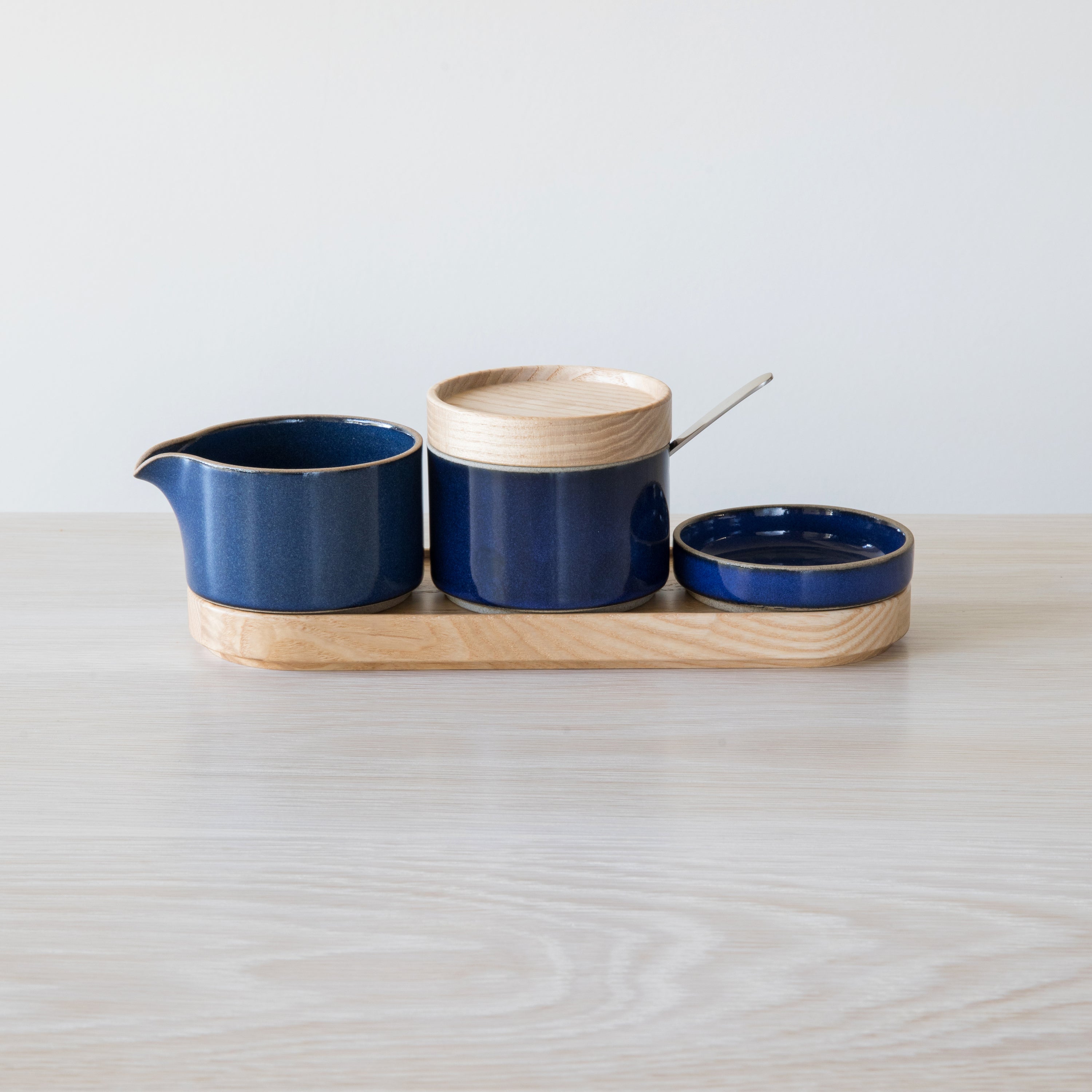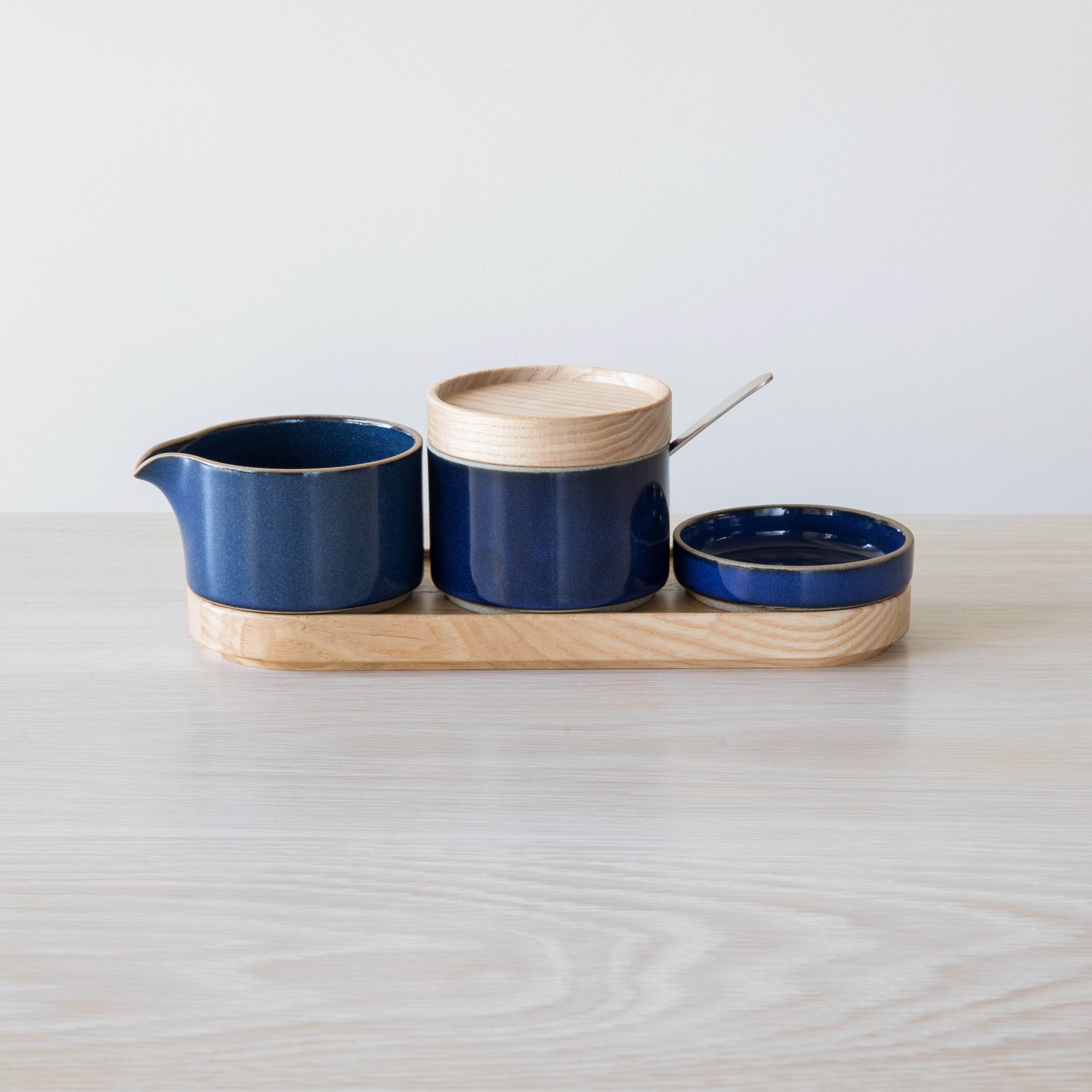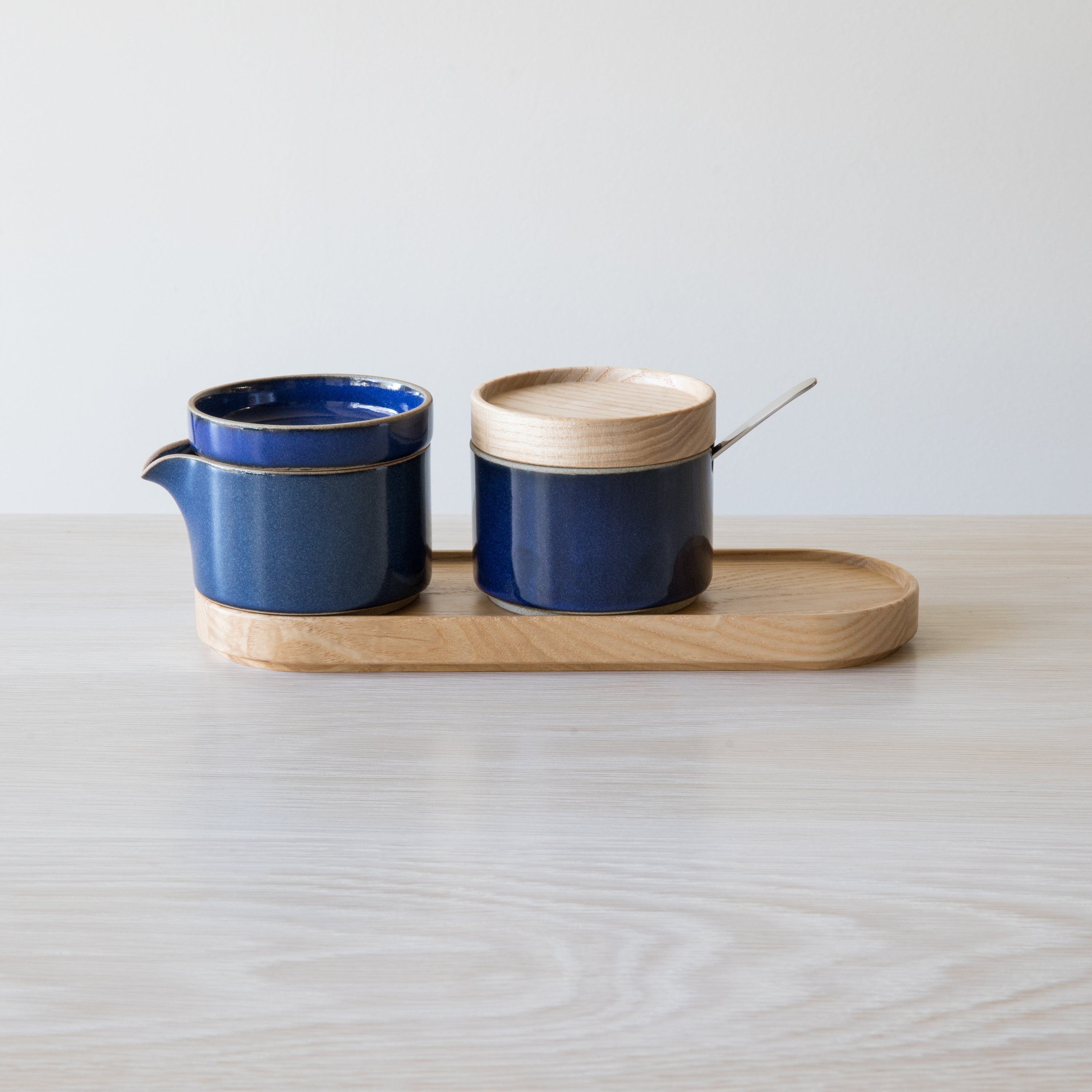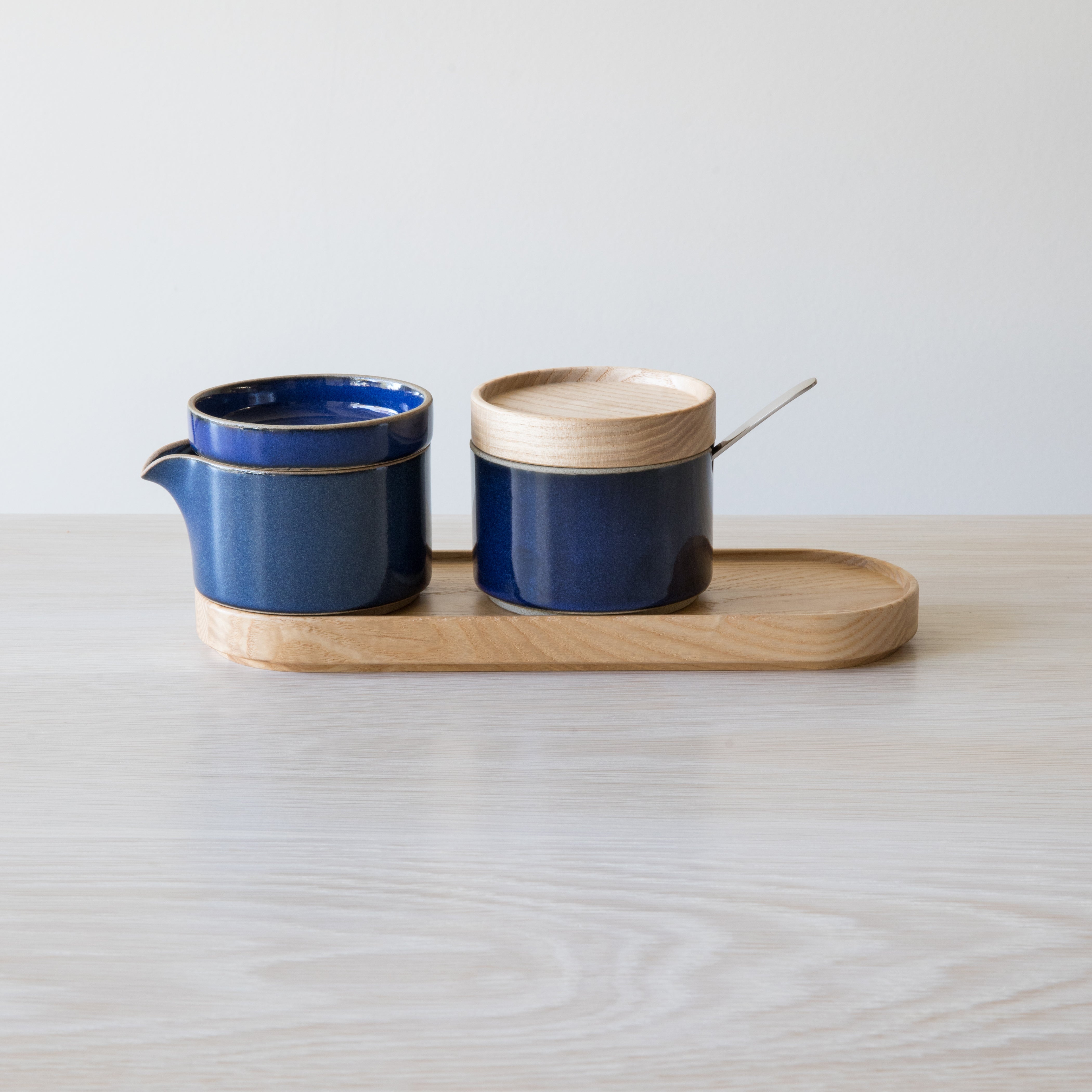 Navy Cream and Sugar Set
made in Japan
Loving this set is easy as Sunday morning. 
Navy blue cream and sugar set.
Features glossy finished porcelain and oak wood.

Set includes:
Porcelain cream and sugar containers: 3"D x 2.25"H
Two coasters (one porcelain and one oak): 3.25"D x 1"H
Oak wood tray: 10"L x 3.25"W x 1"H
Small sugar spoon.