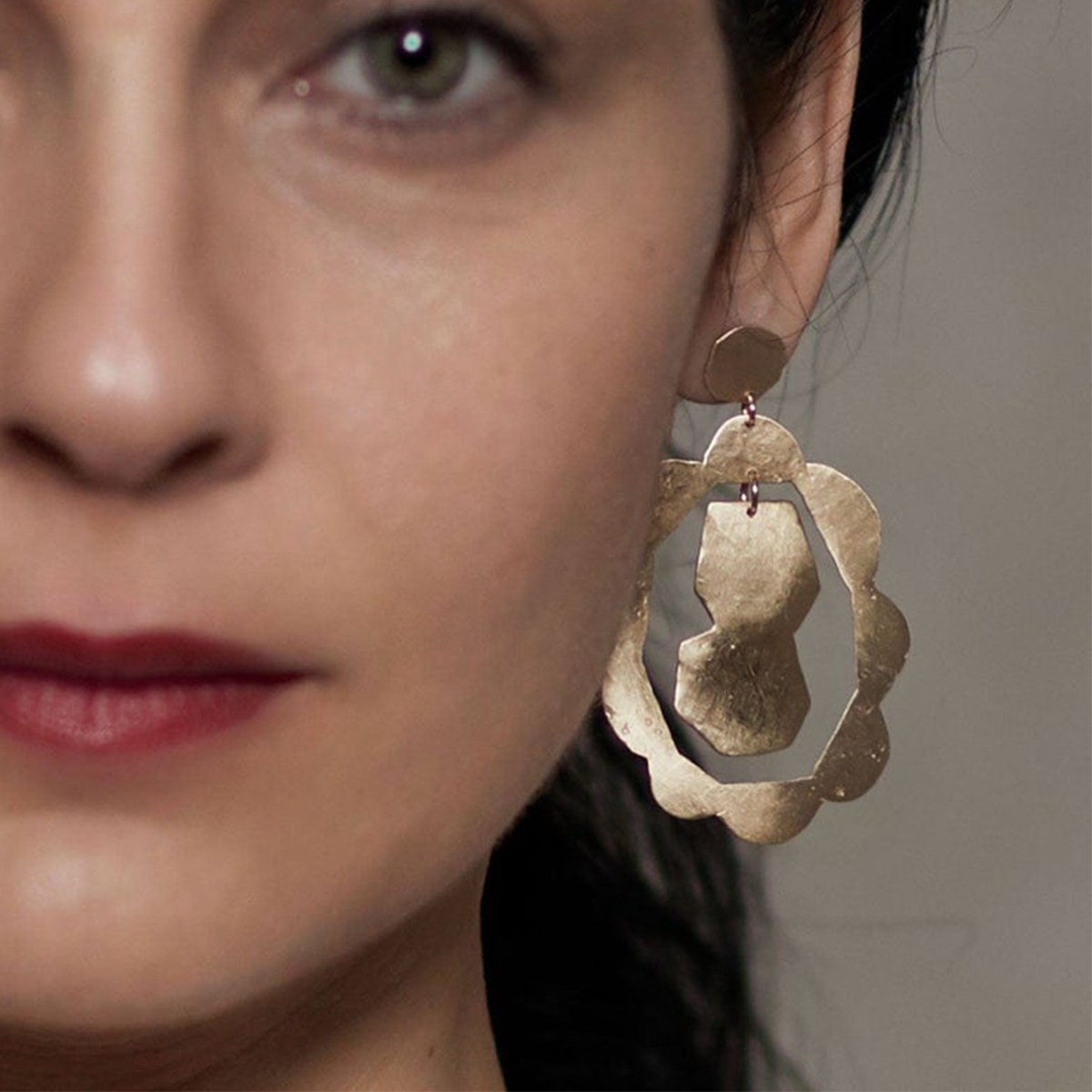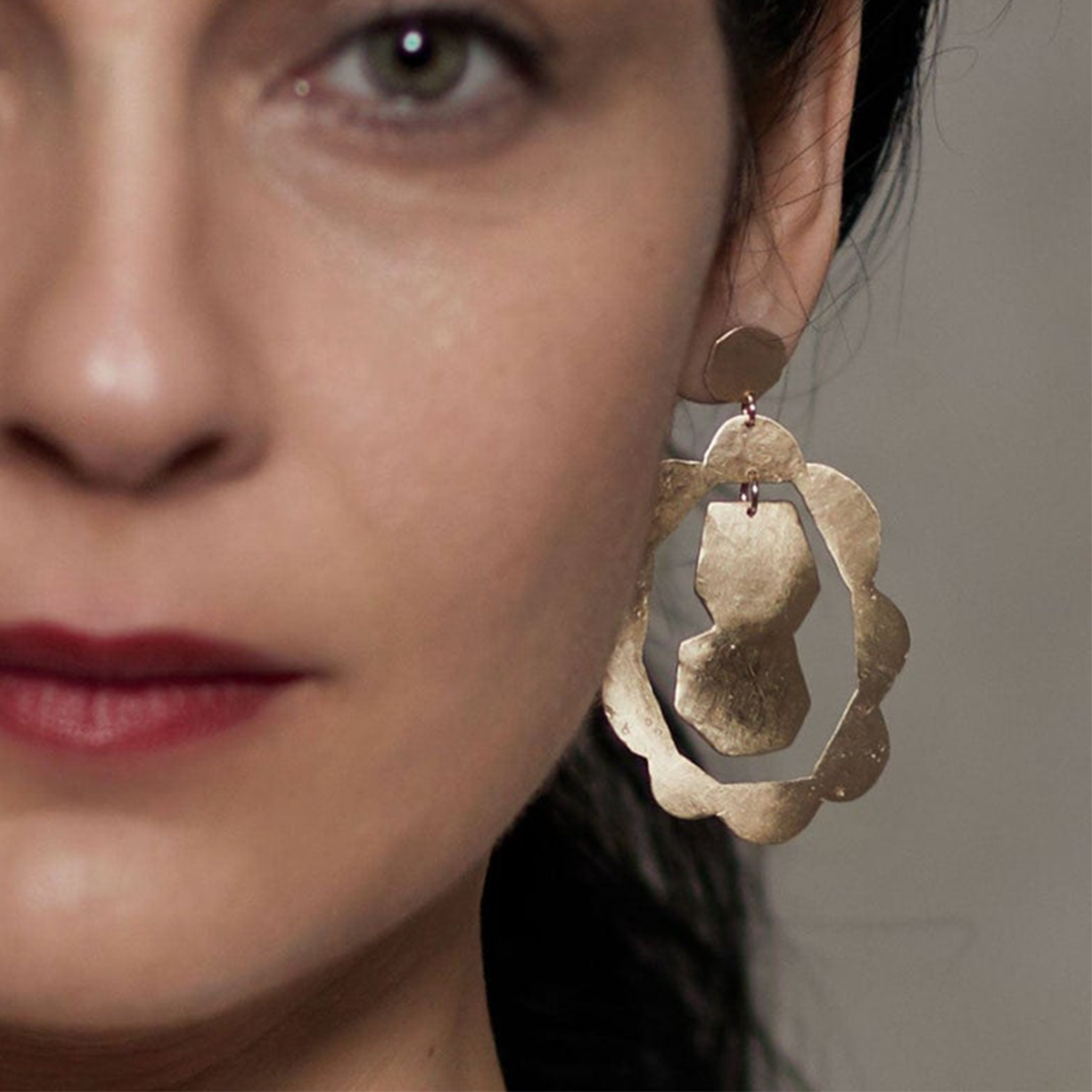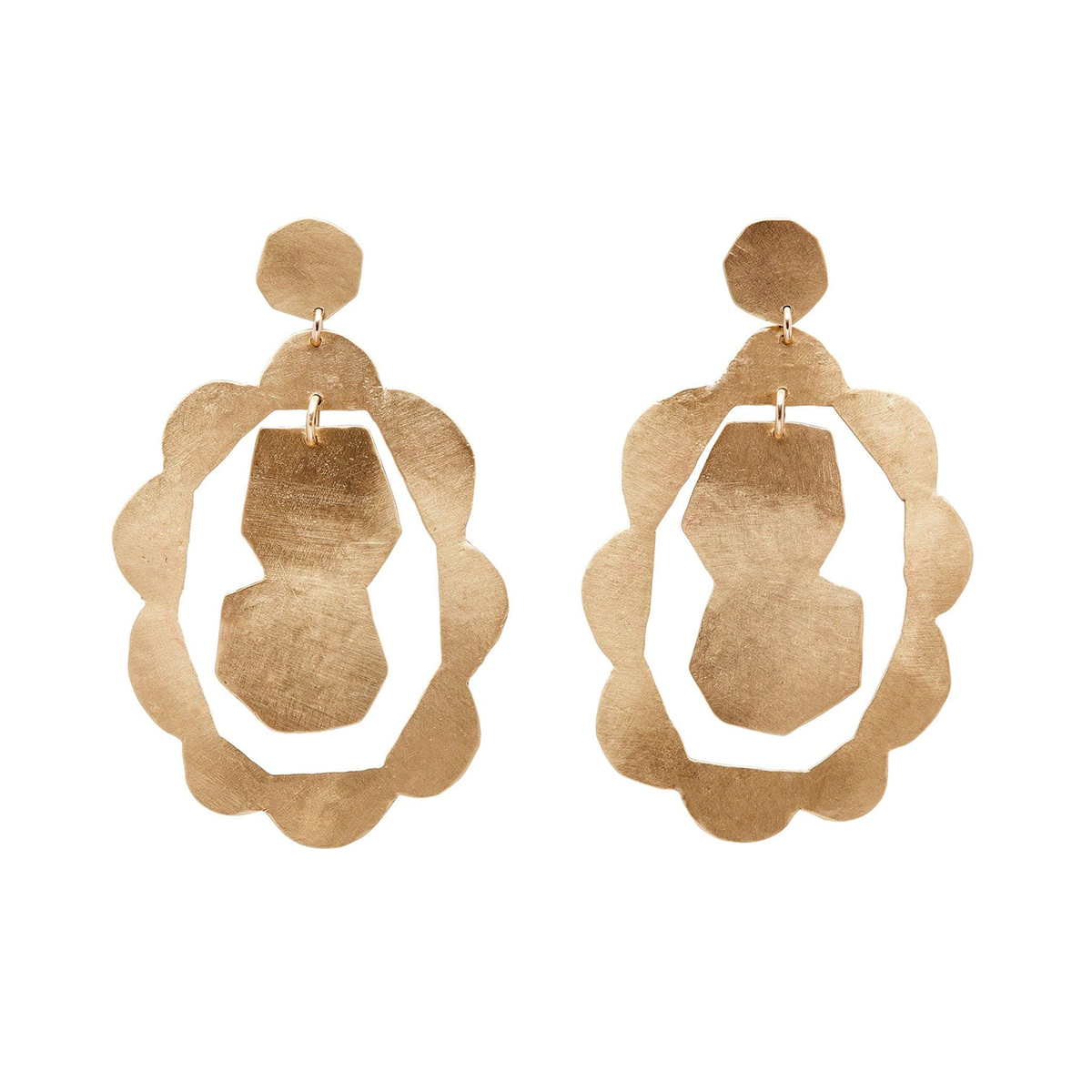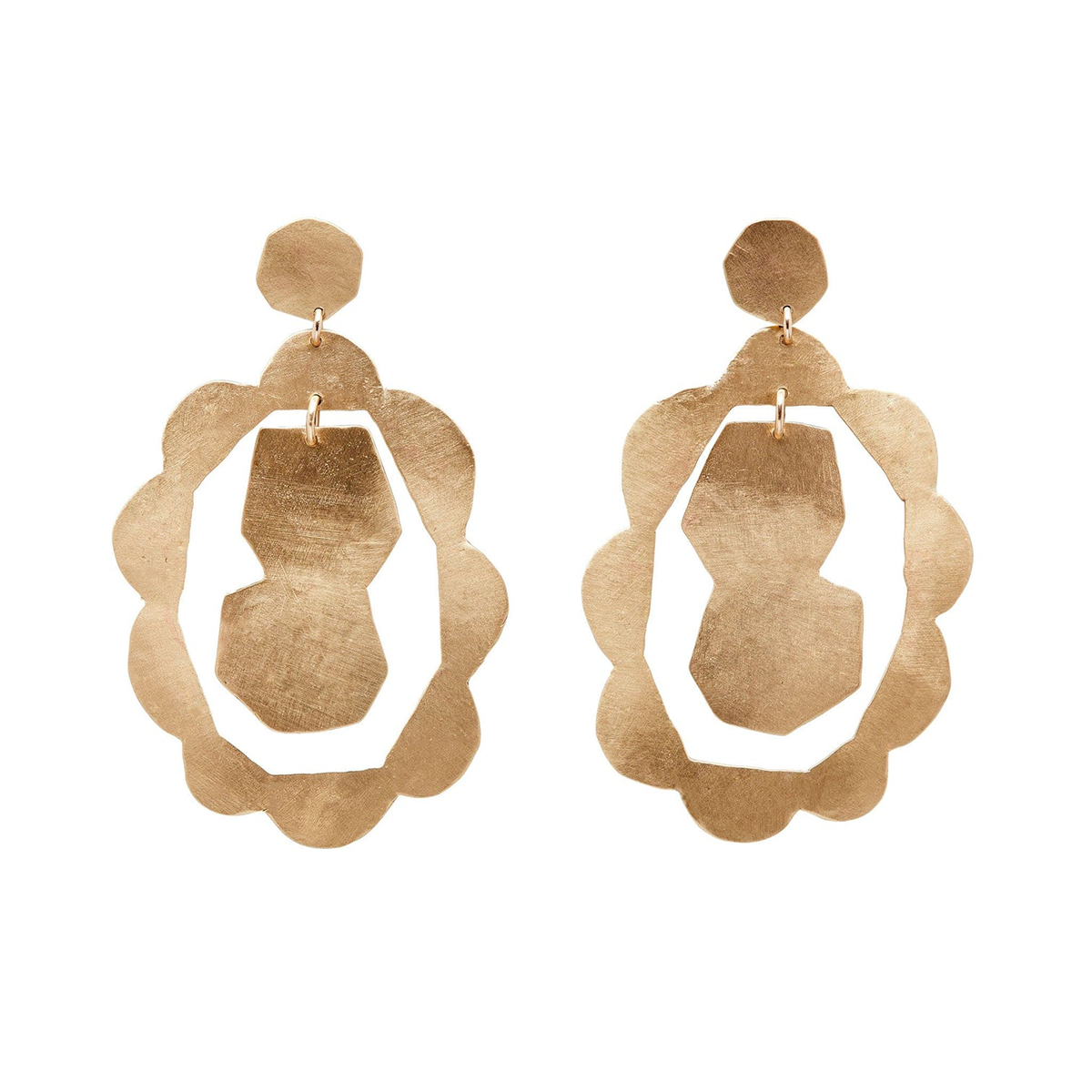 Scallop Mobile Bronze Earrings
Made in the United States
Designed by Julie Cohn

Inspired by the work of Henri Matisse, these cut out earrings, though they are two-dimensional, catch light as the center piece moves within it's bronzed frame. These bronzes earrings are delicately fabricated by hand.
From the studio of master jeweler Julie Cohn, this piece is limited edition and a must for a lover of elegance that doesn't subscribe to average style.

This pair measures 2.5" x 1.5".