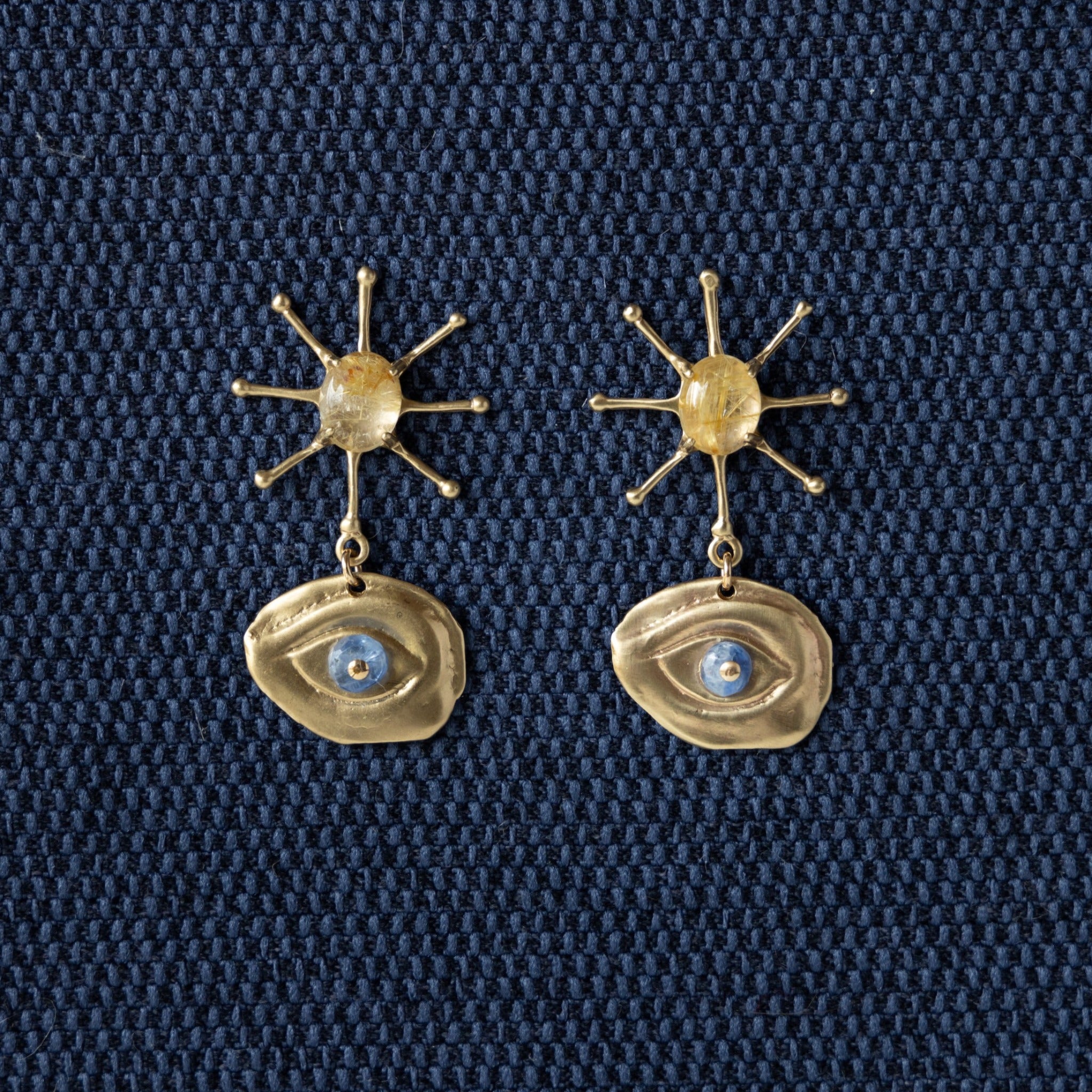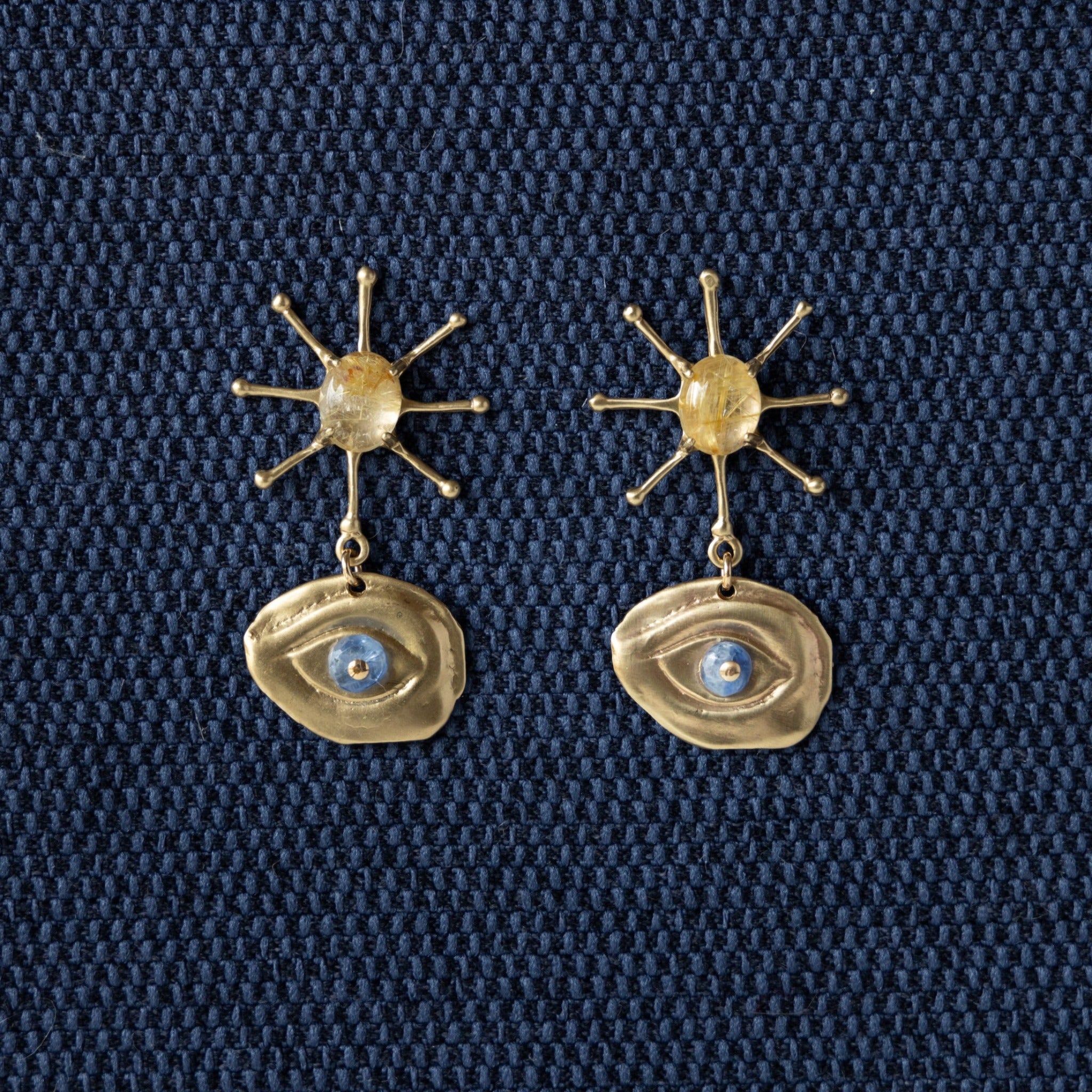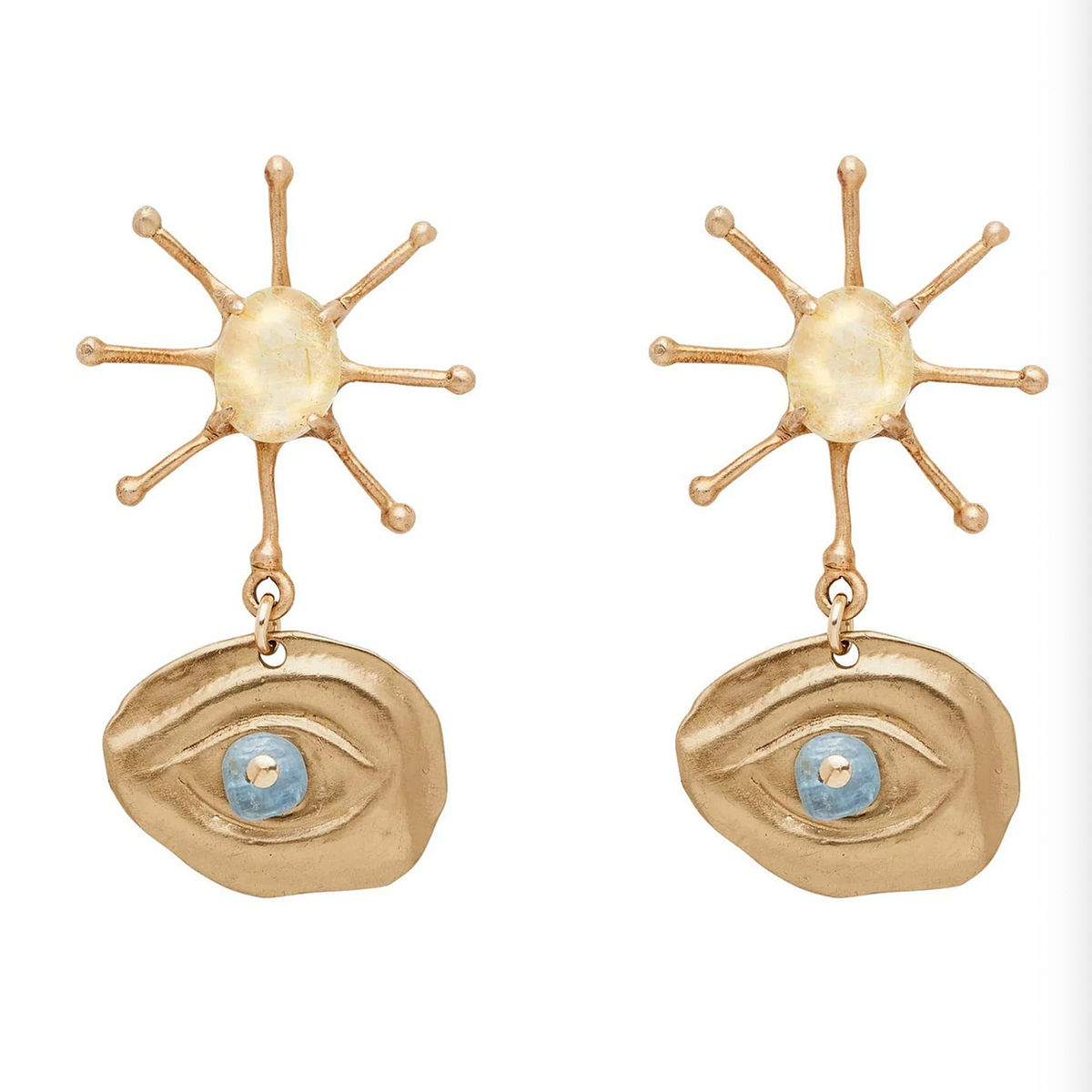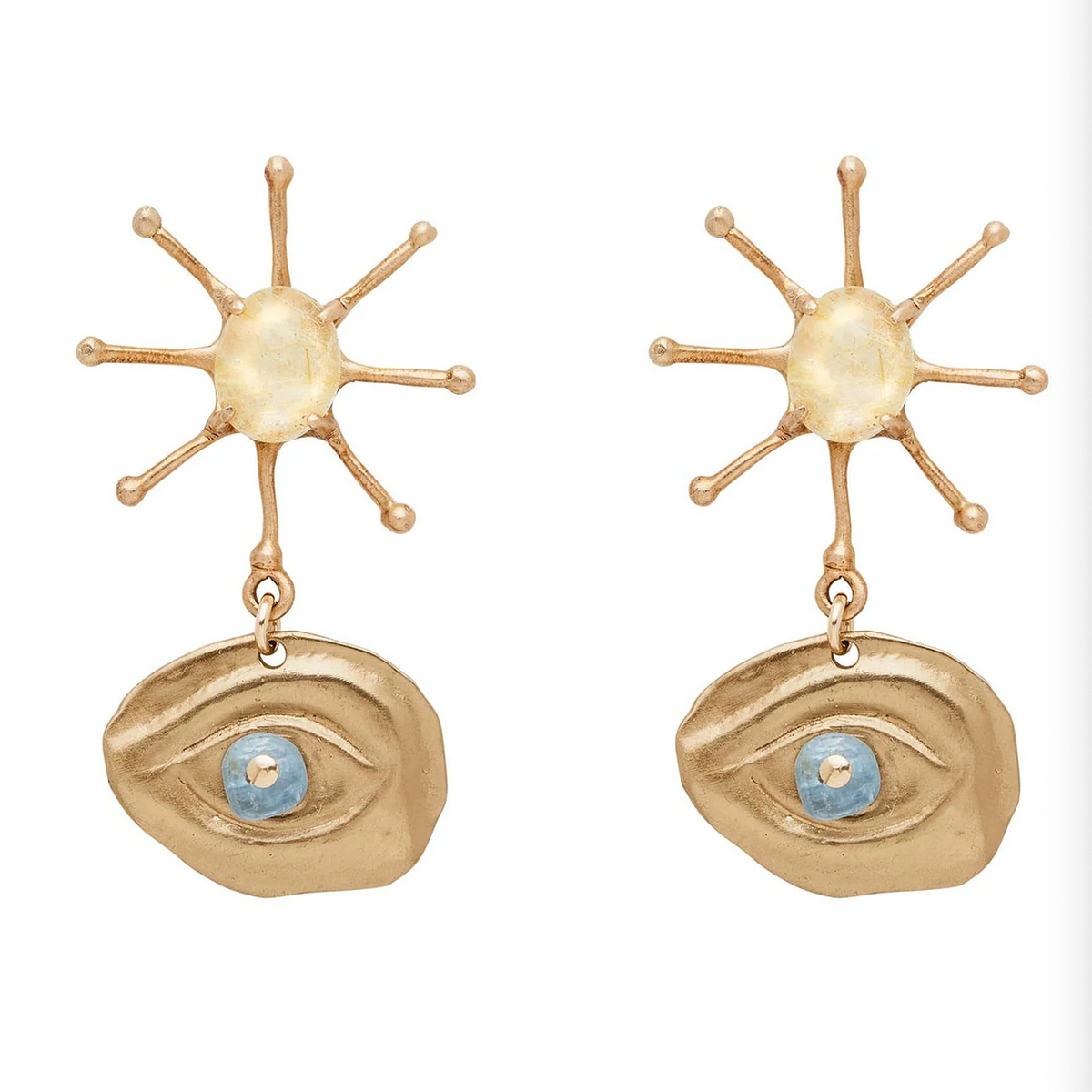 Illumination Bronze Earrings
Made in the United States
Designed by Julie Cohn

To use the word whimsical for these would be an understatement. Reminicent of the images of ancient Greco-Roman adornments, these earrings feature kyanite irises set in bronze discs, attached to bronze stars that feature rutilated quartz centers and gold filled posts.
From the studio of master jeweler Julie Cohn, this piece is limited edition and a must for a lover of elegance that doesn't subscribe to average style.

This pair measures 1.75" long.