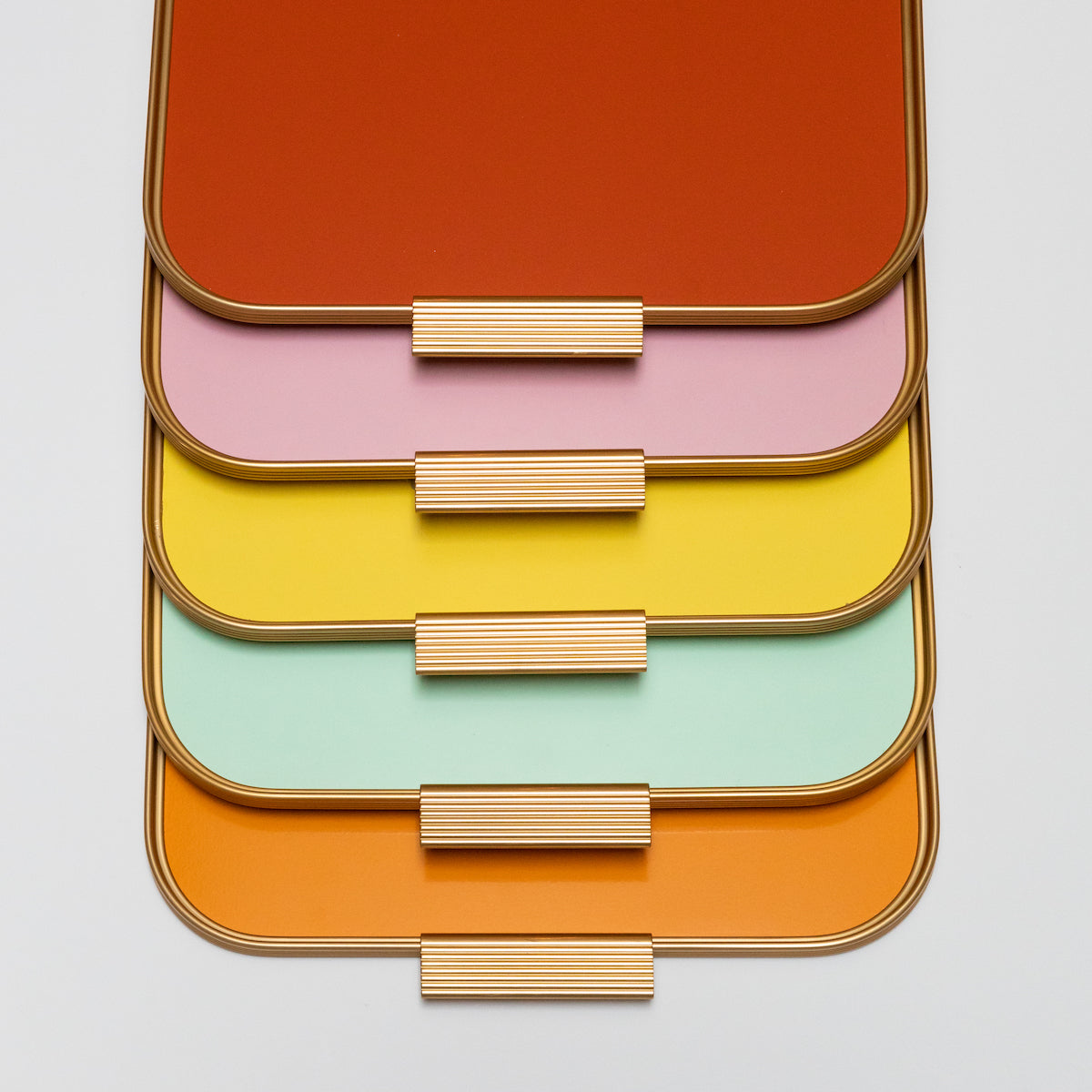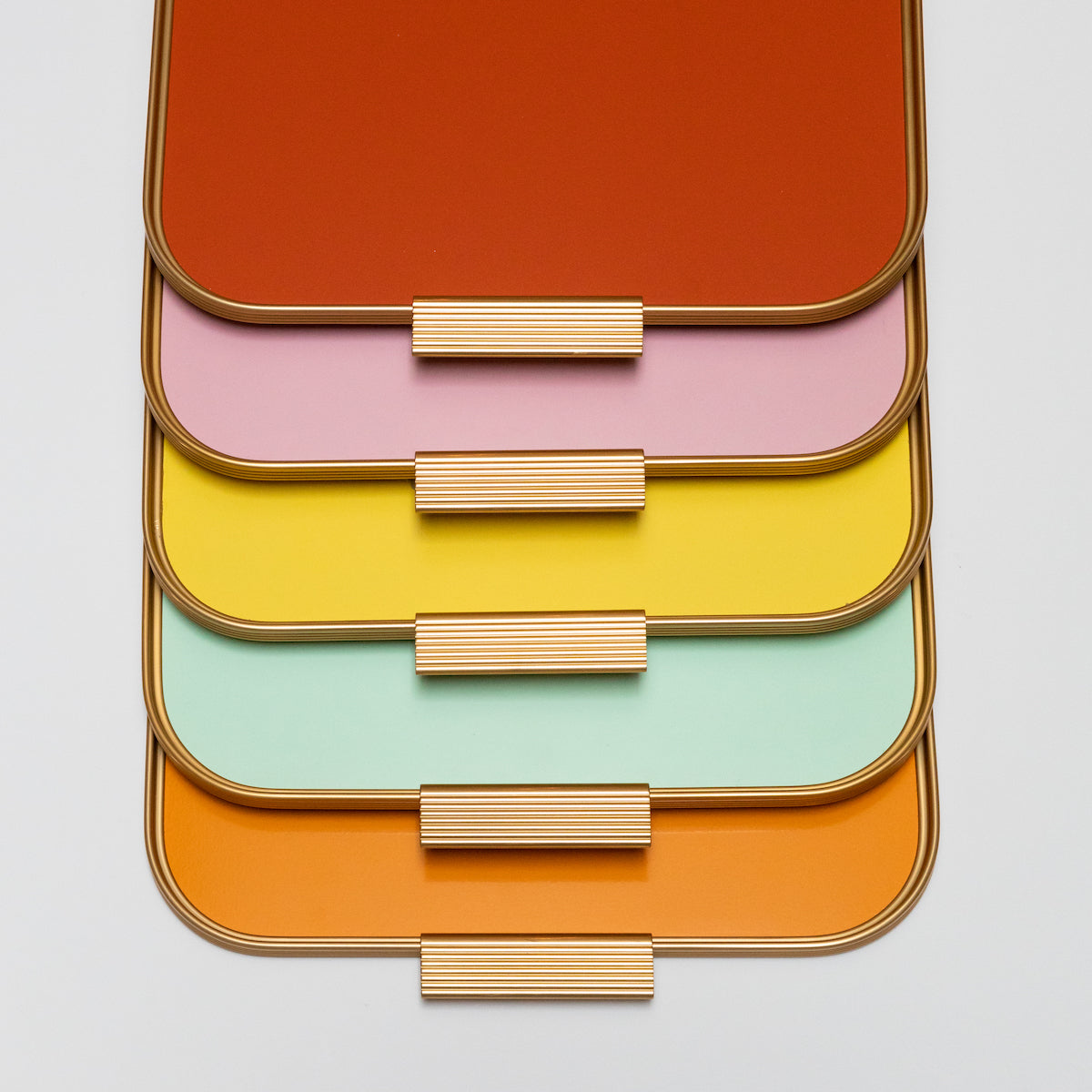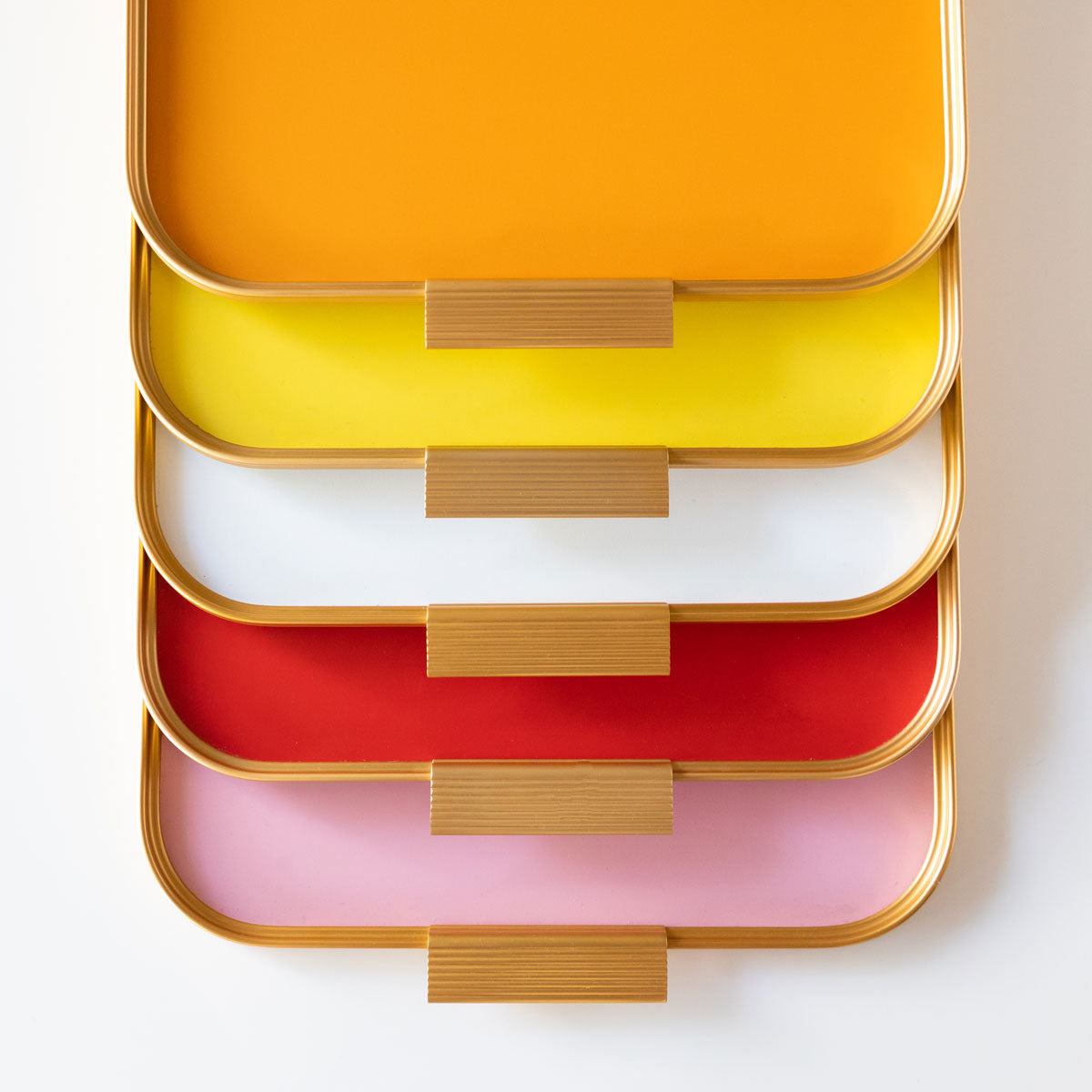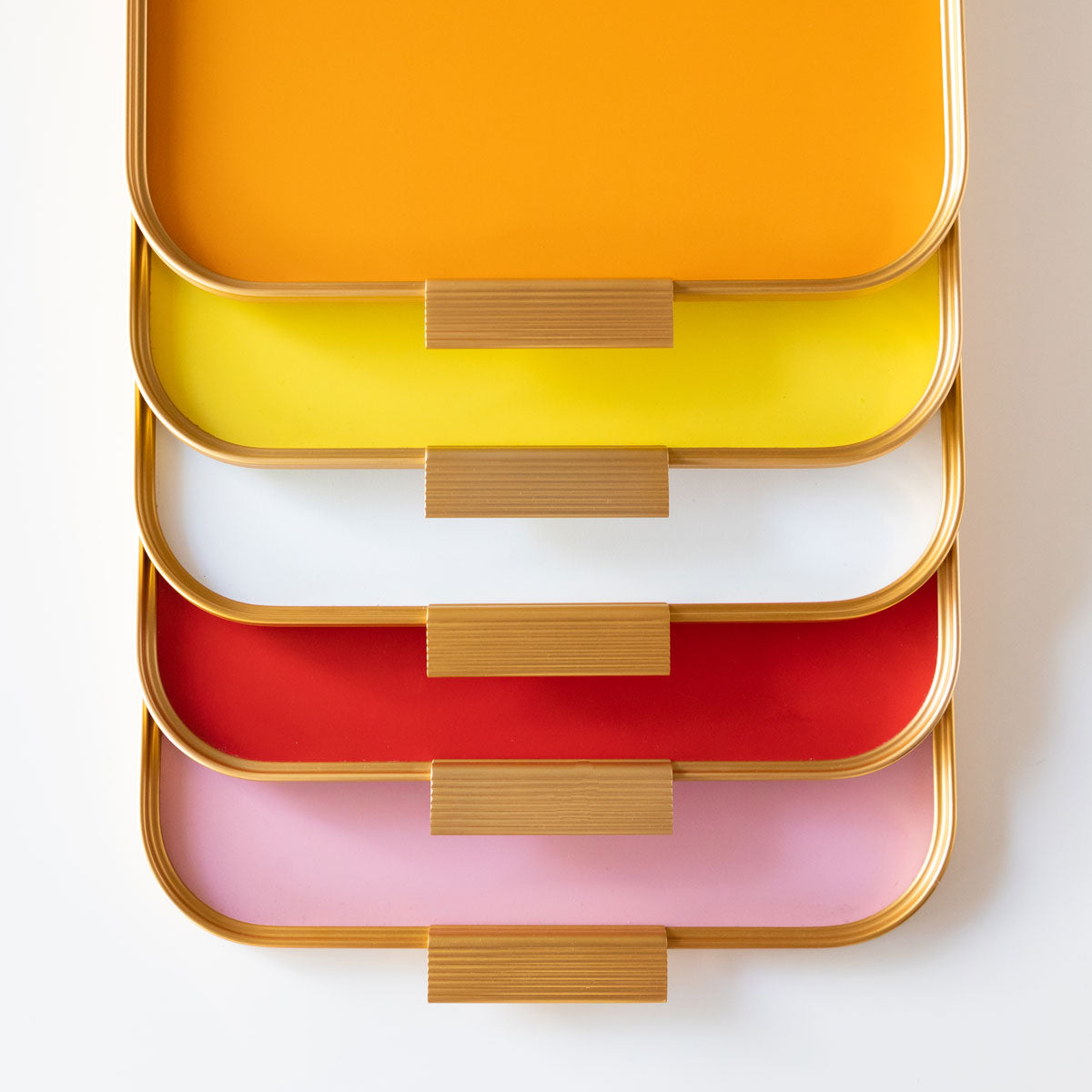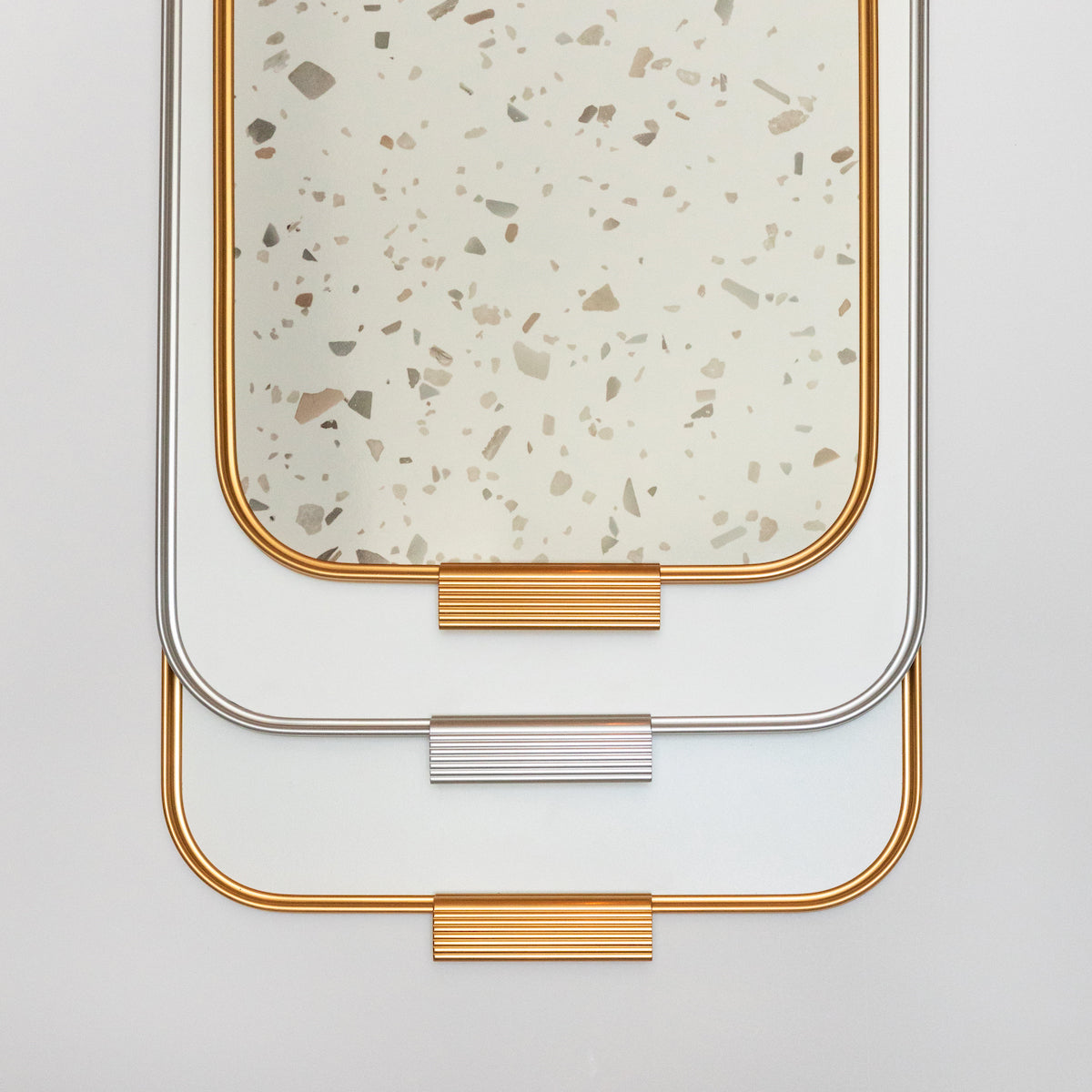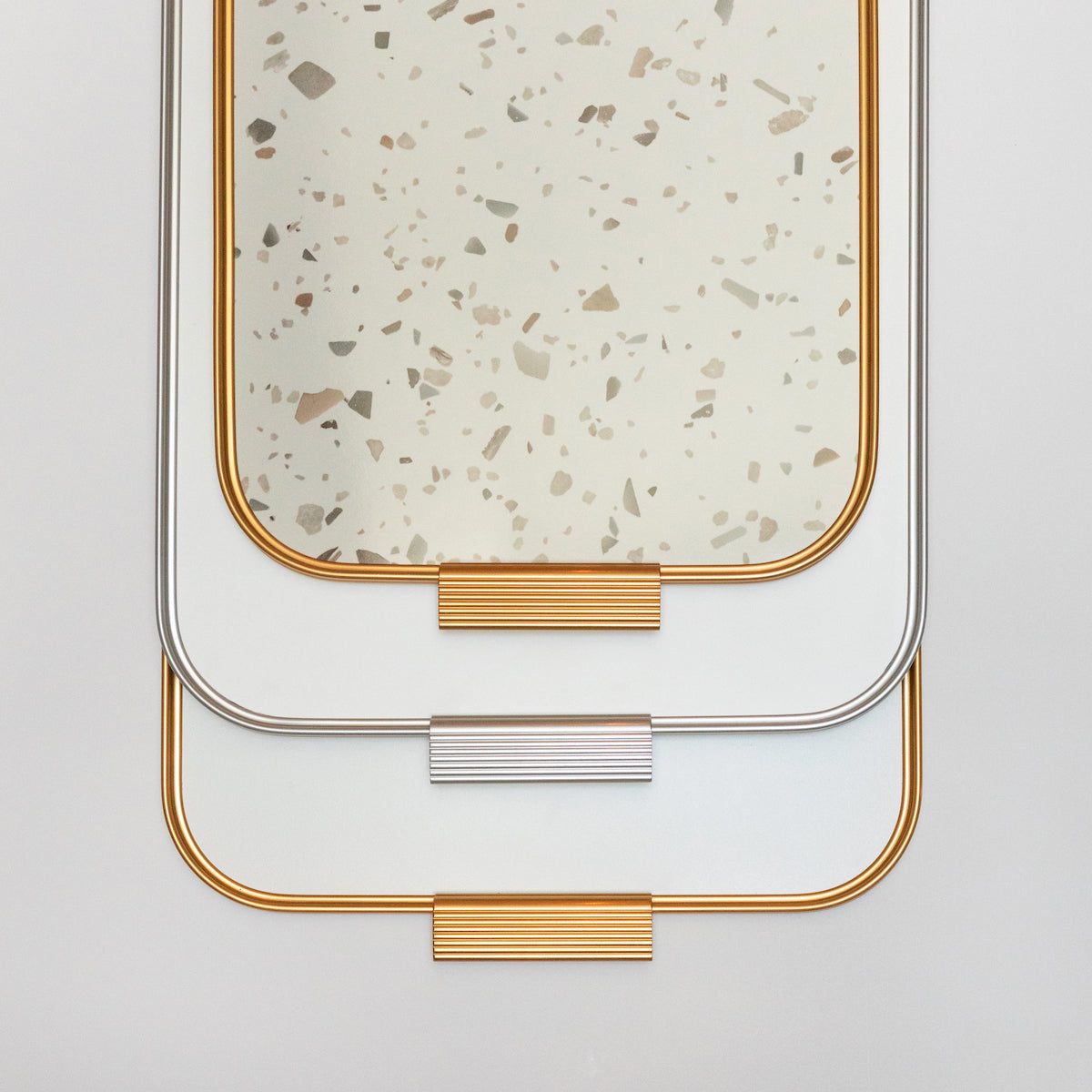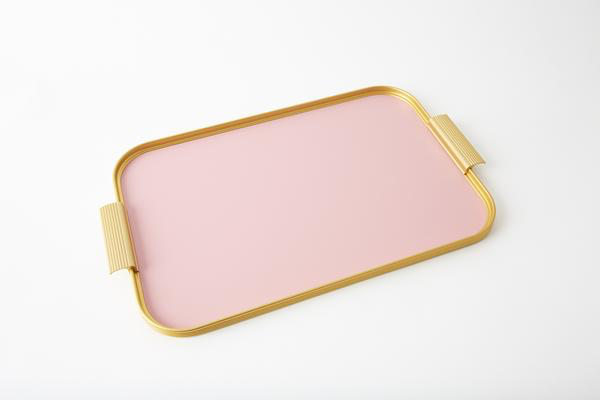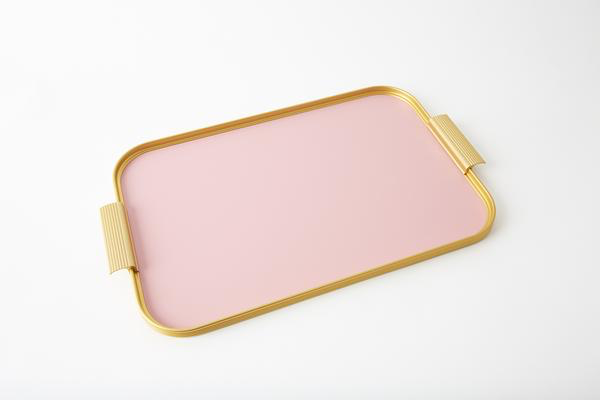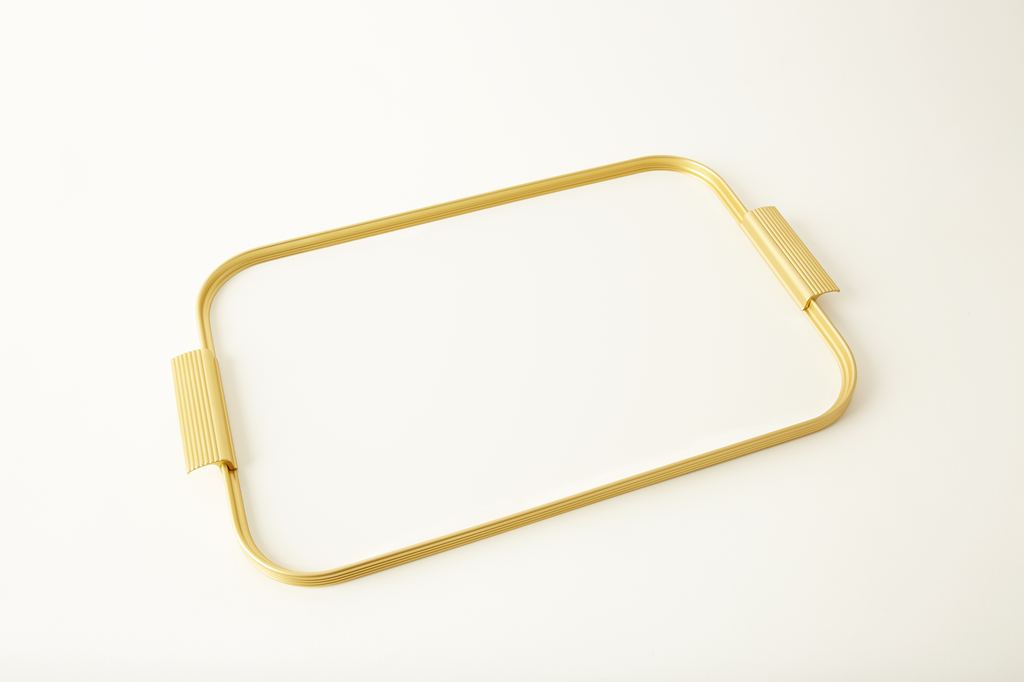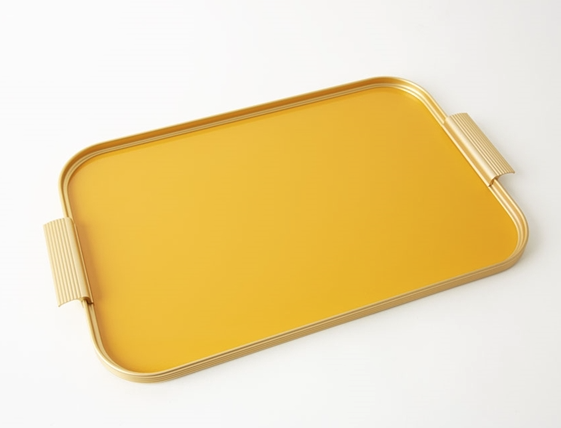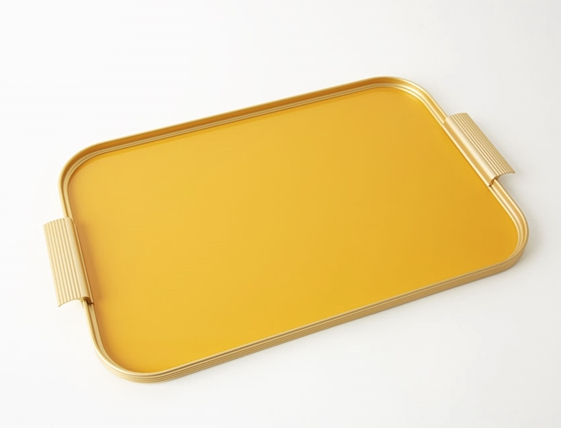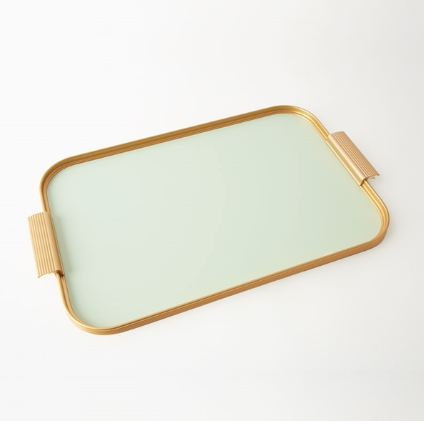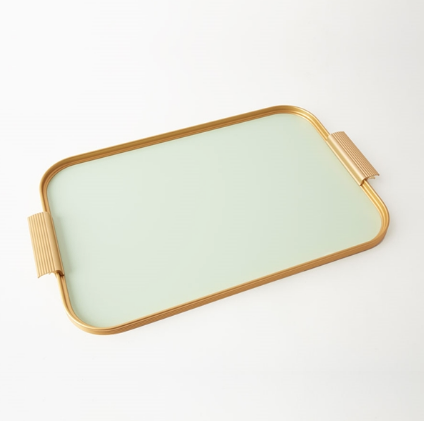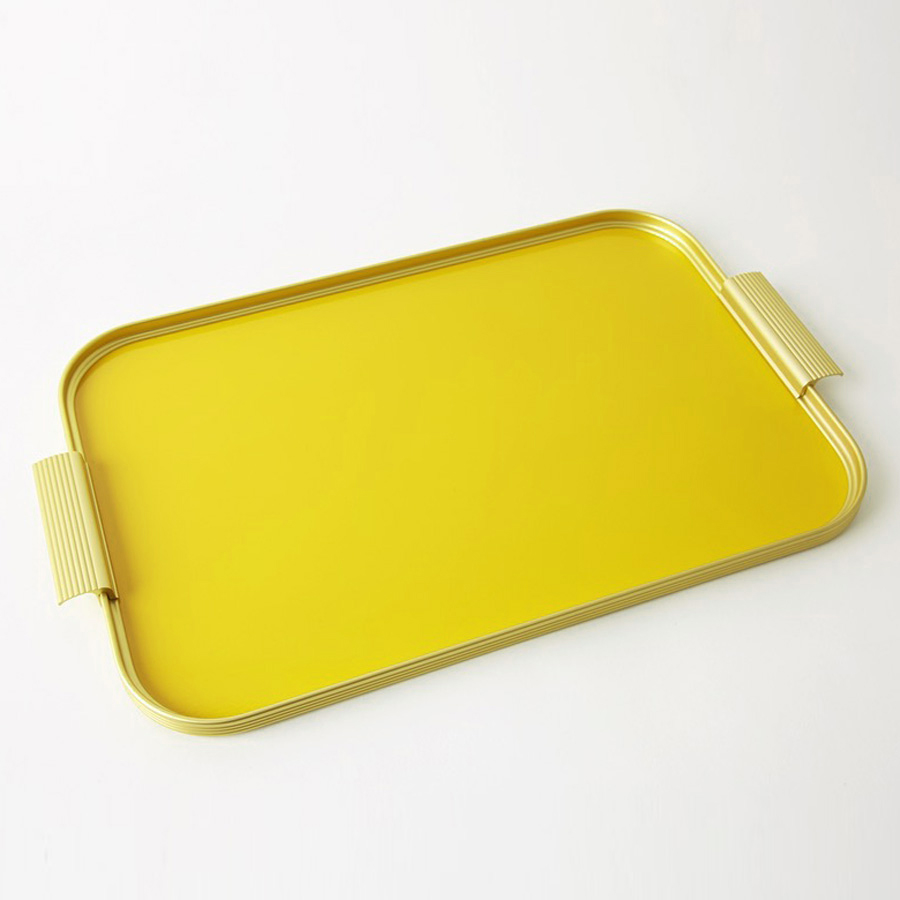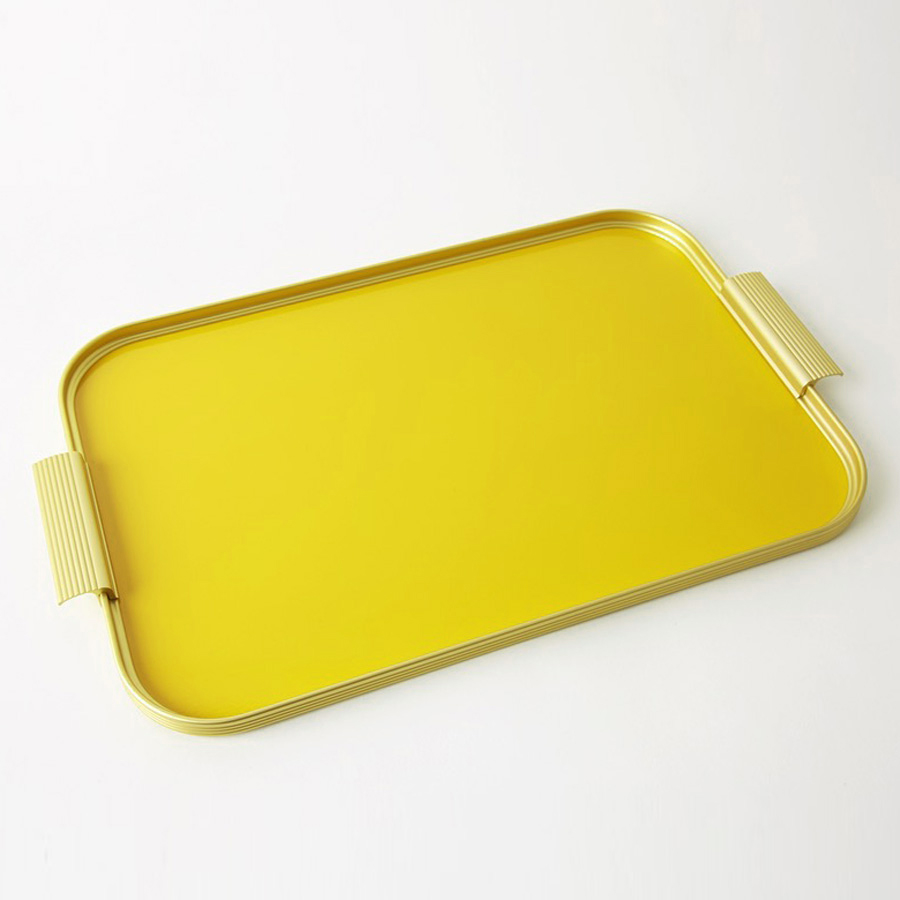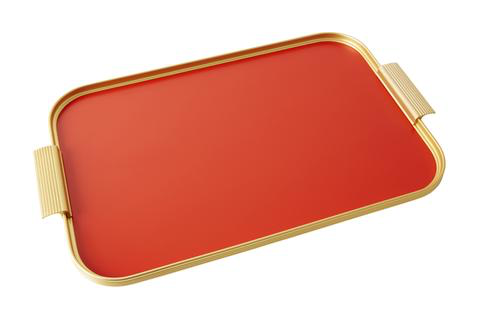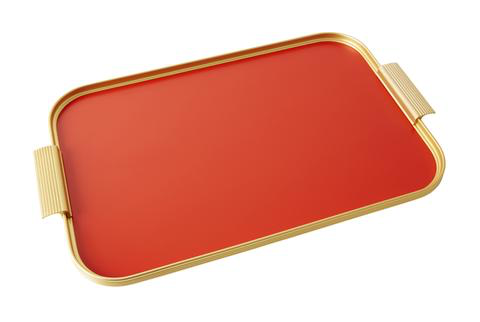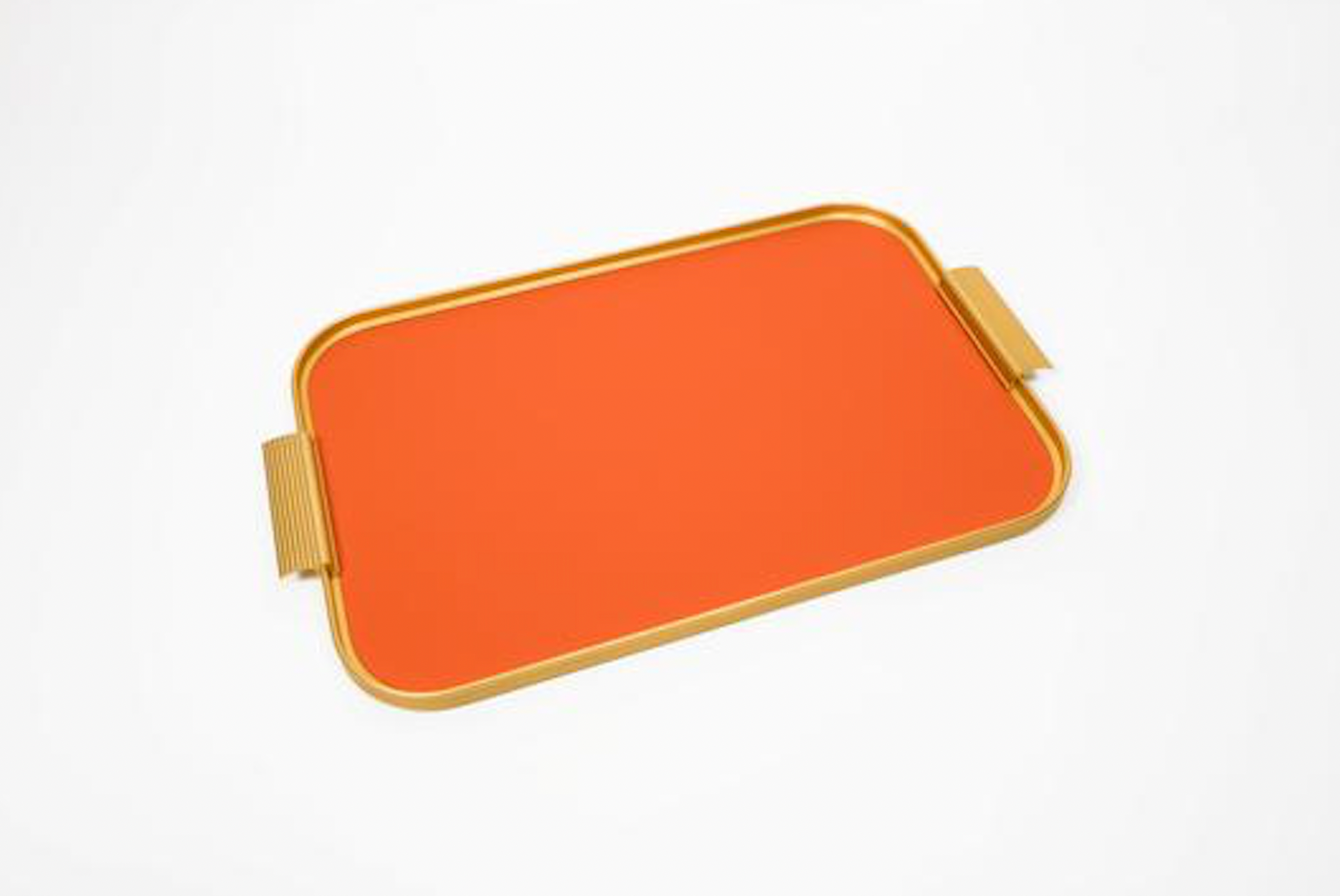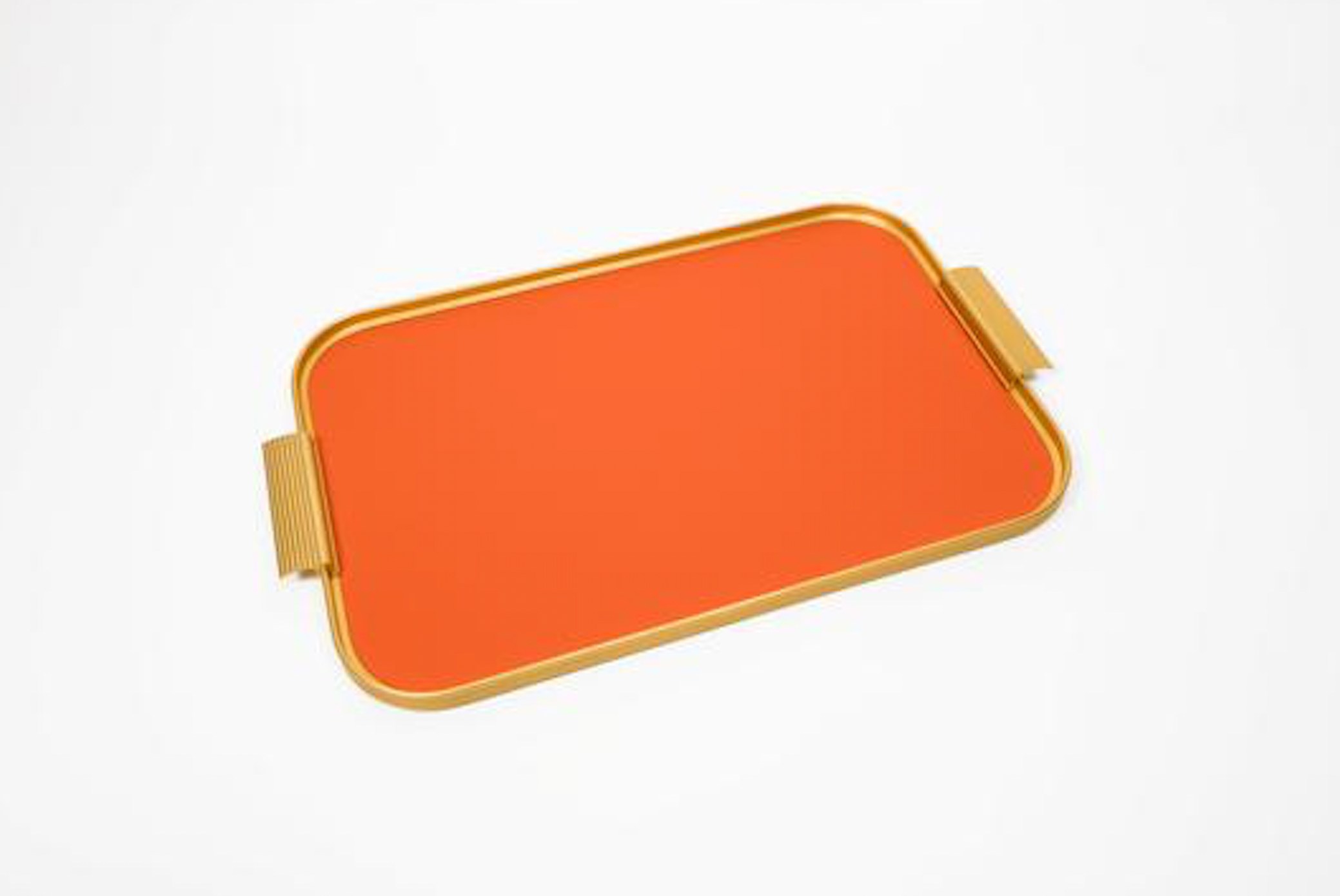 Aluminum Color Trays
Made in the United Kingdom
Kaymet has been producing by hand a collection of anodised aluminum wares in London since 1947. The classic designs, evolved over the years, feel fresher today than ever.

Fun fact: In April 2018, Kaymet was granted a Royal Warrant of Appointment to Her Majesty The Queen, some 70 years after first supplying their wares to the British Royal Family. 

Handcrafted aluminum serving trays.
Featuring a powder coat finish.
Trays are available in 22" and 18".
Available in multiple colors and trims.

Love these? Then check out our textured diamond style trays from Kaymet.