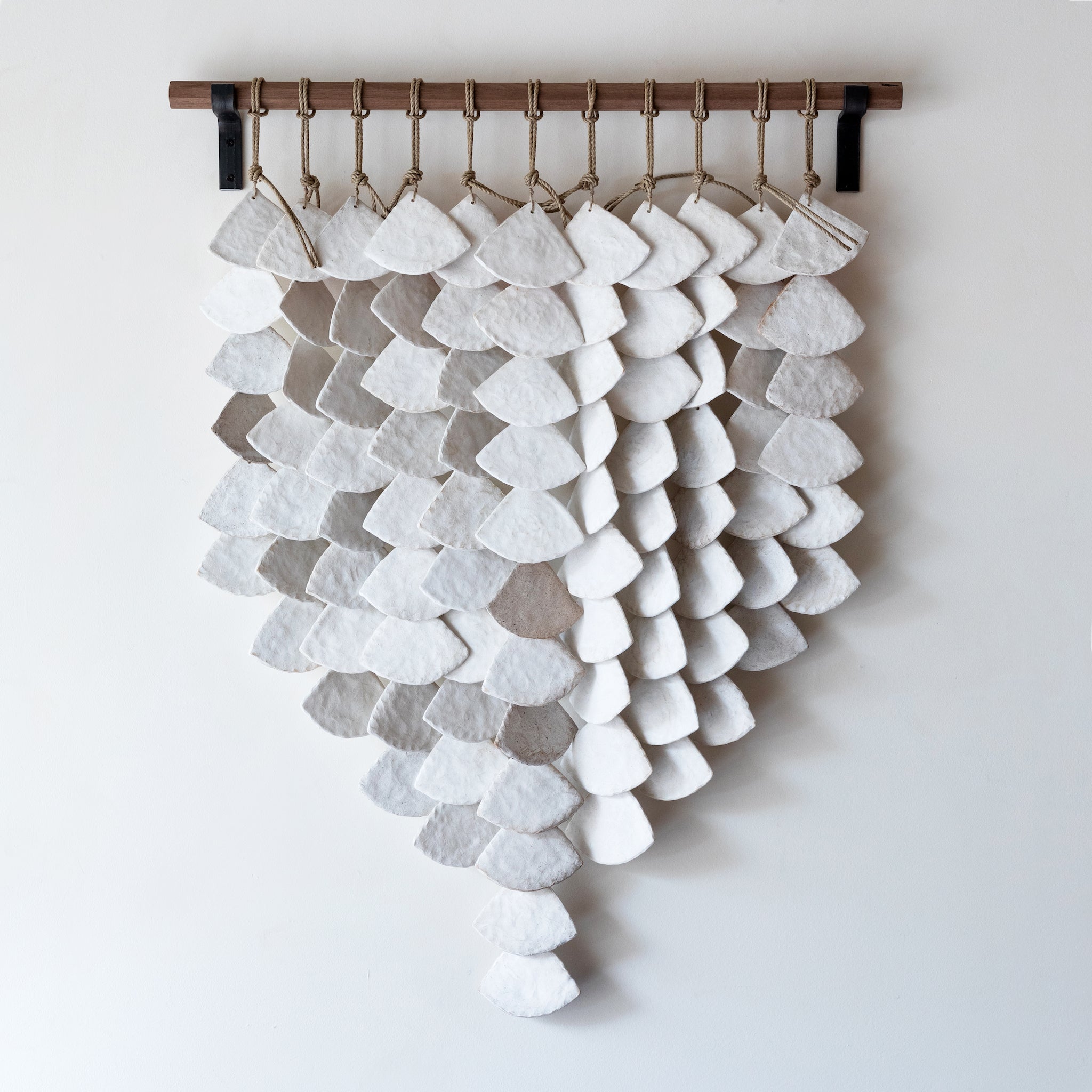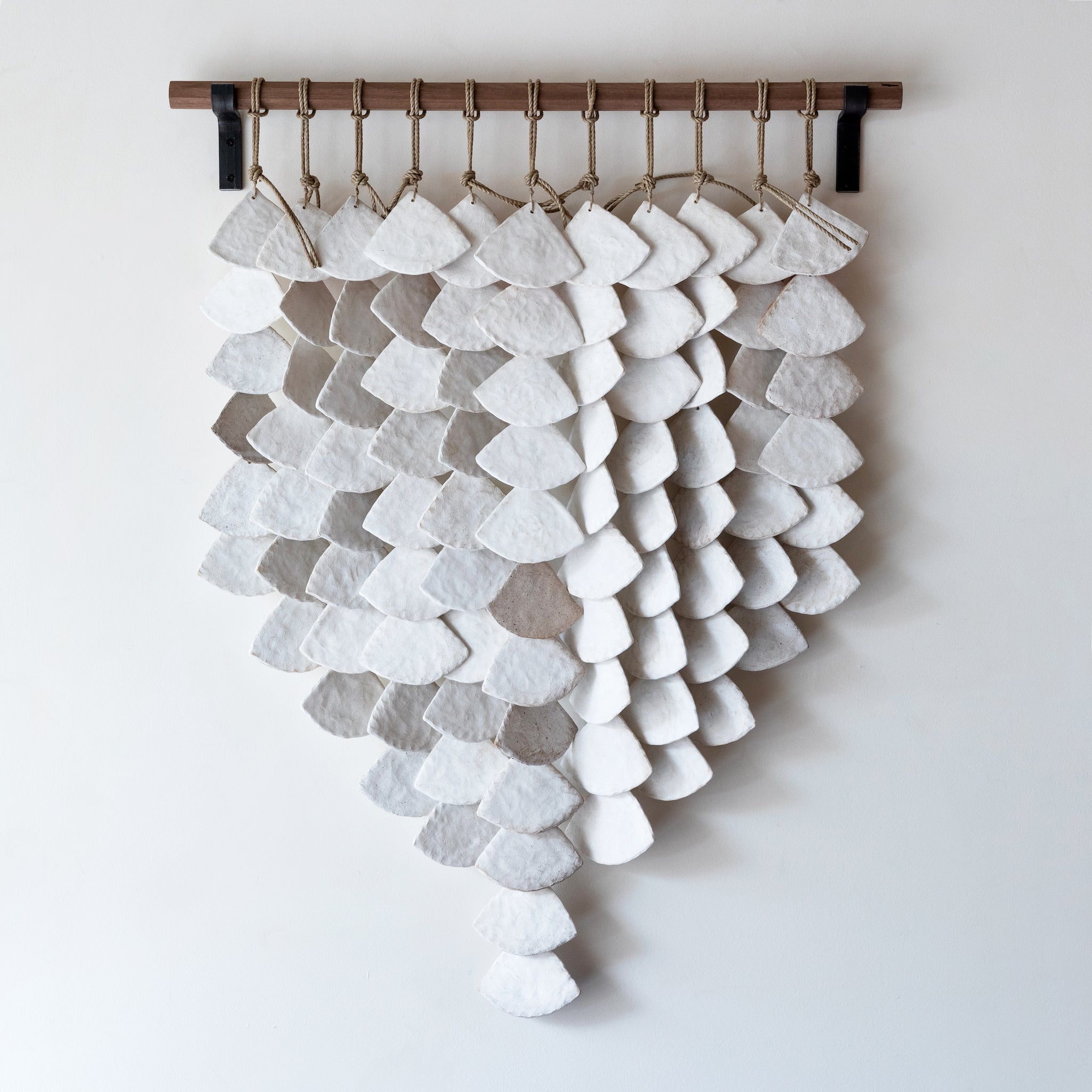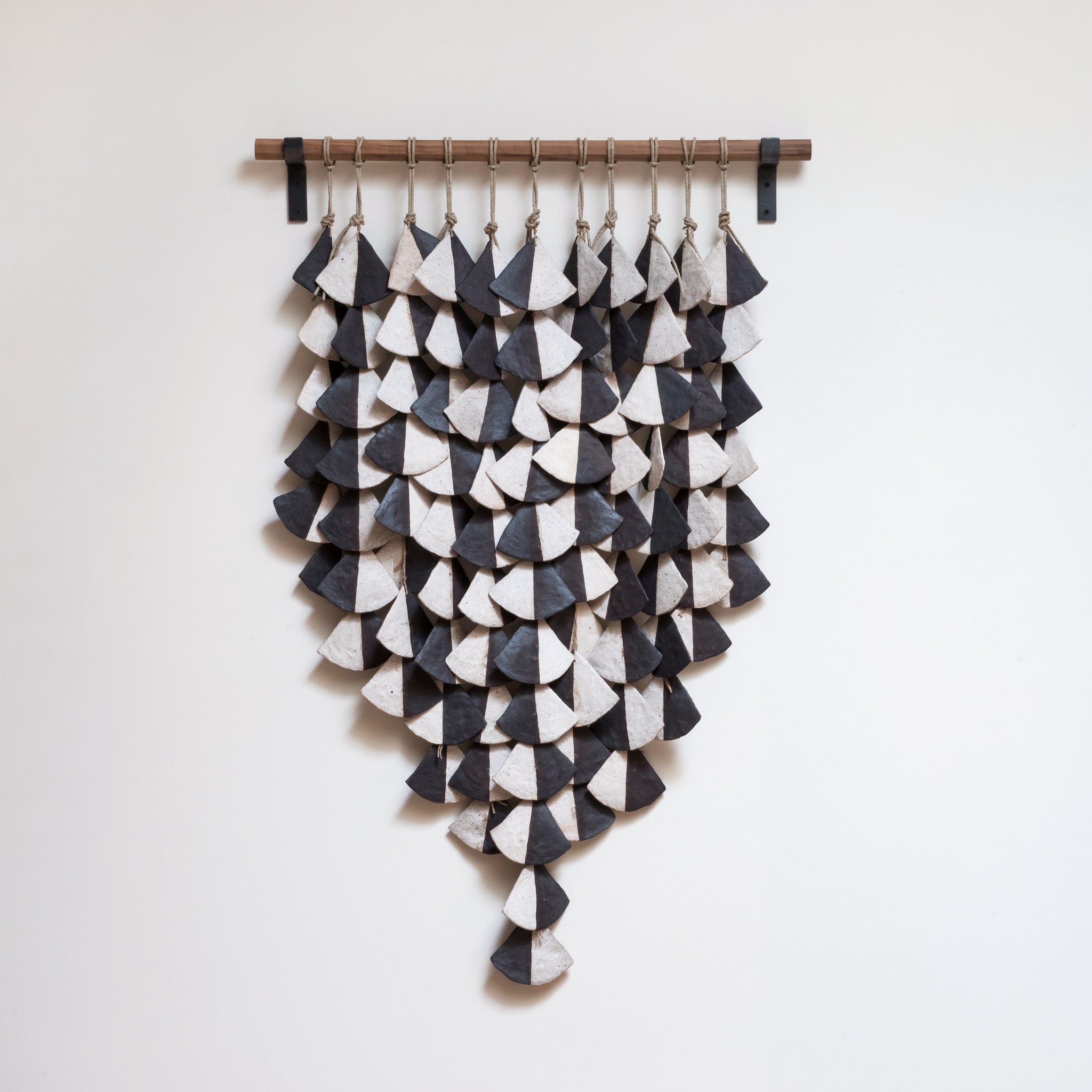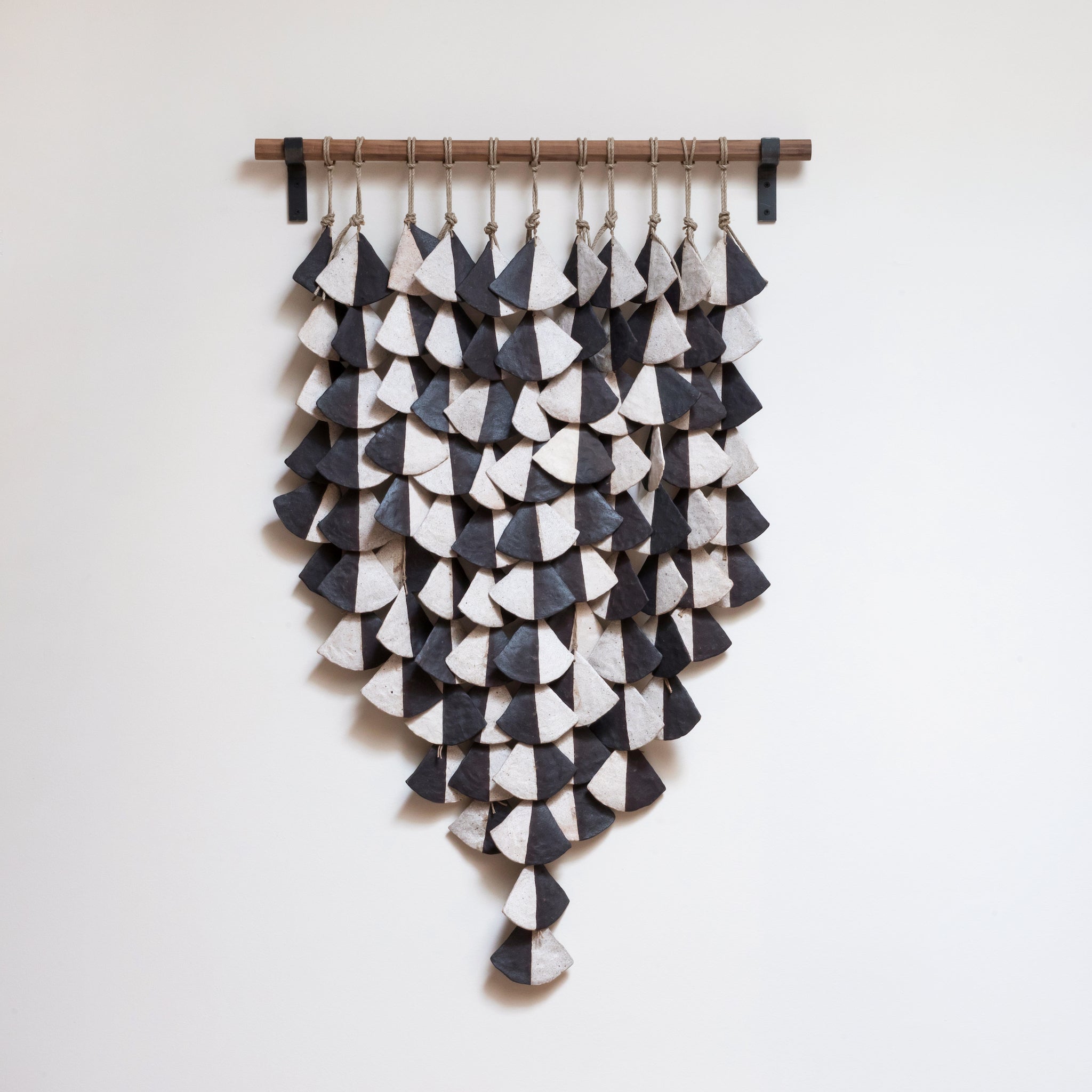 PLT11 Shell Wall Hangings
Made in the United States
42"L x 28-30"W, 36" bar 
Width varies depending on how the piece is strung together.
Stunning 11 layered strand wall hanging. 
Made from tapered white stoneware shell discs.
Knotted together with twine and assembled on hemp rope.
Hangs from a white oak beveled wood bar.
Brackets included.

Available styles:
White with White Oak 
Black/White with White Oak

(Due to the handcrafted nature of the product, please expect some variation in the design).