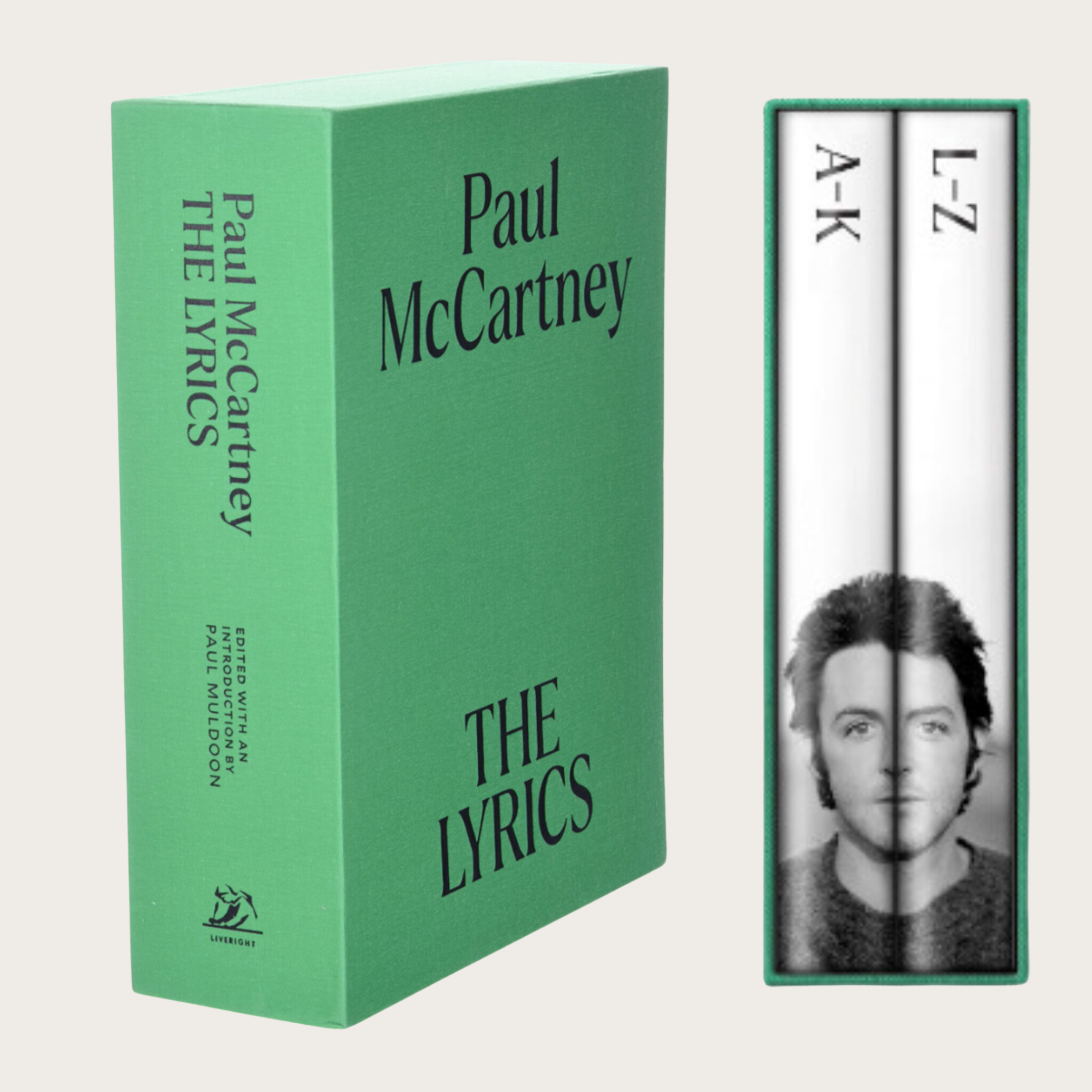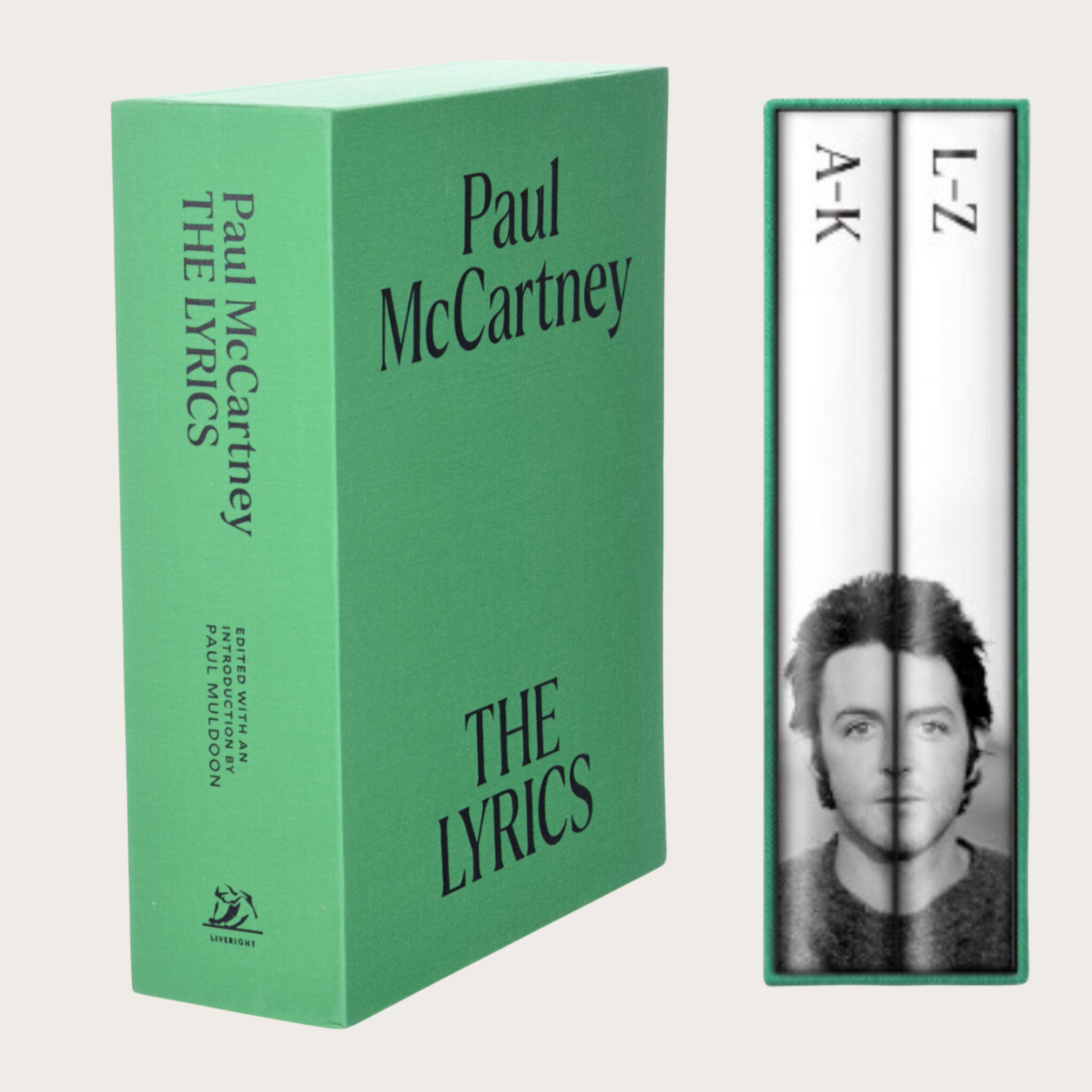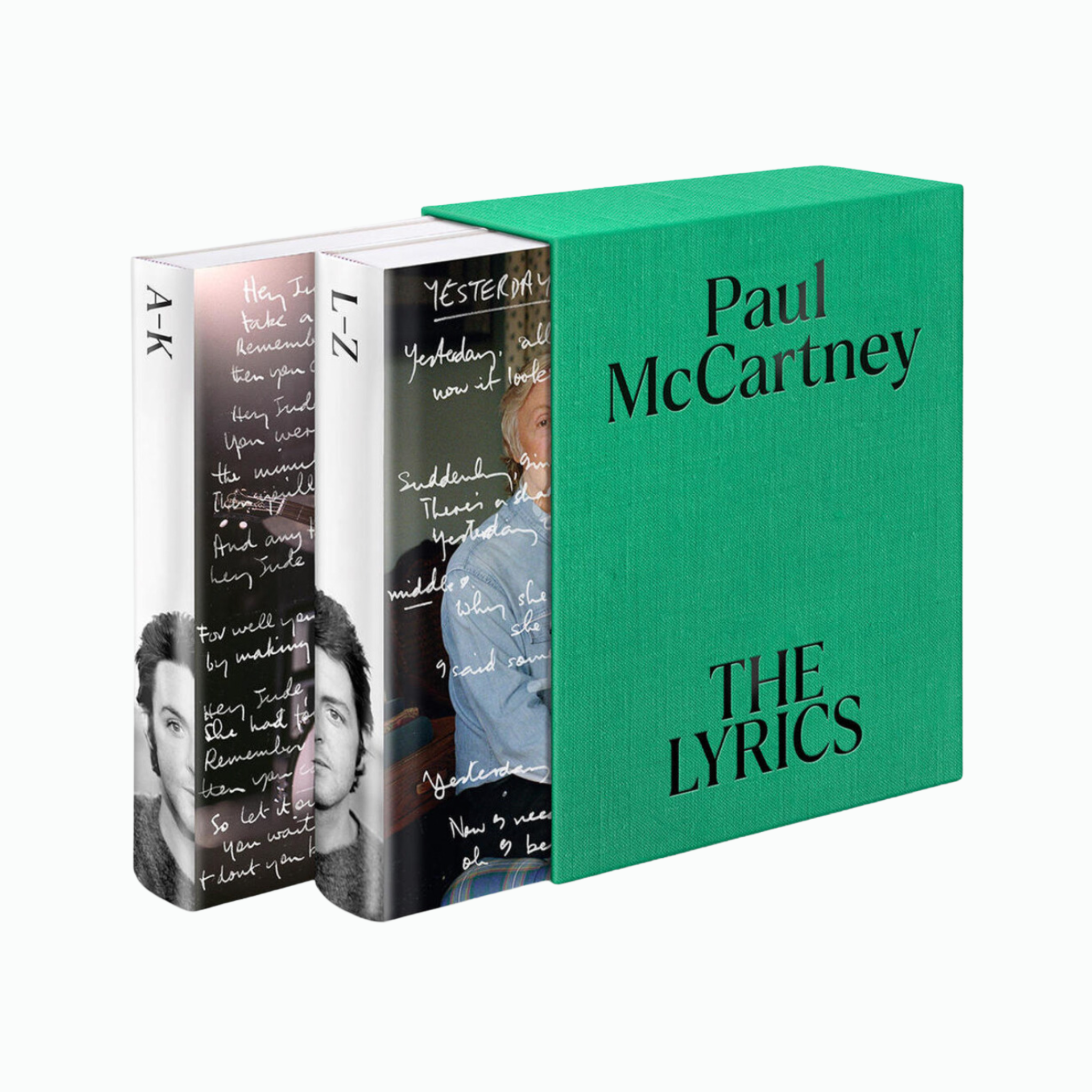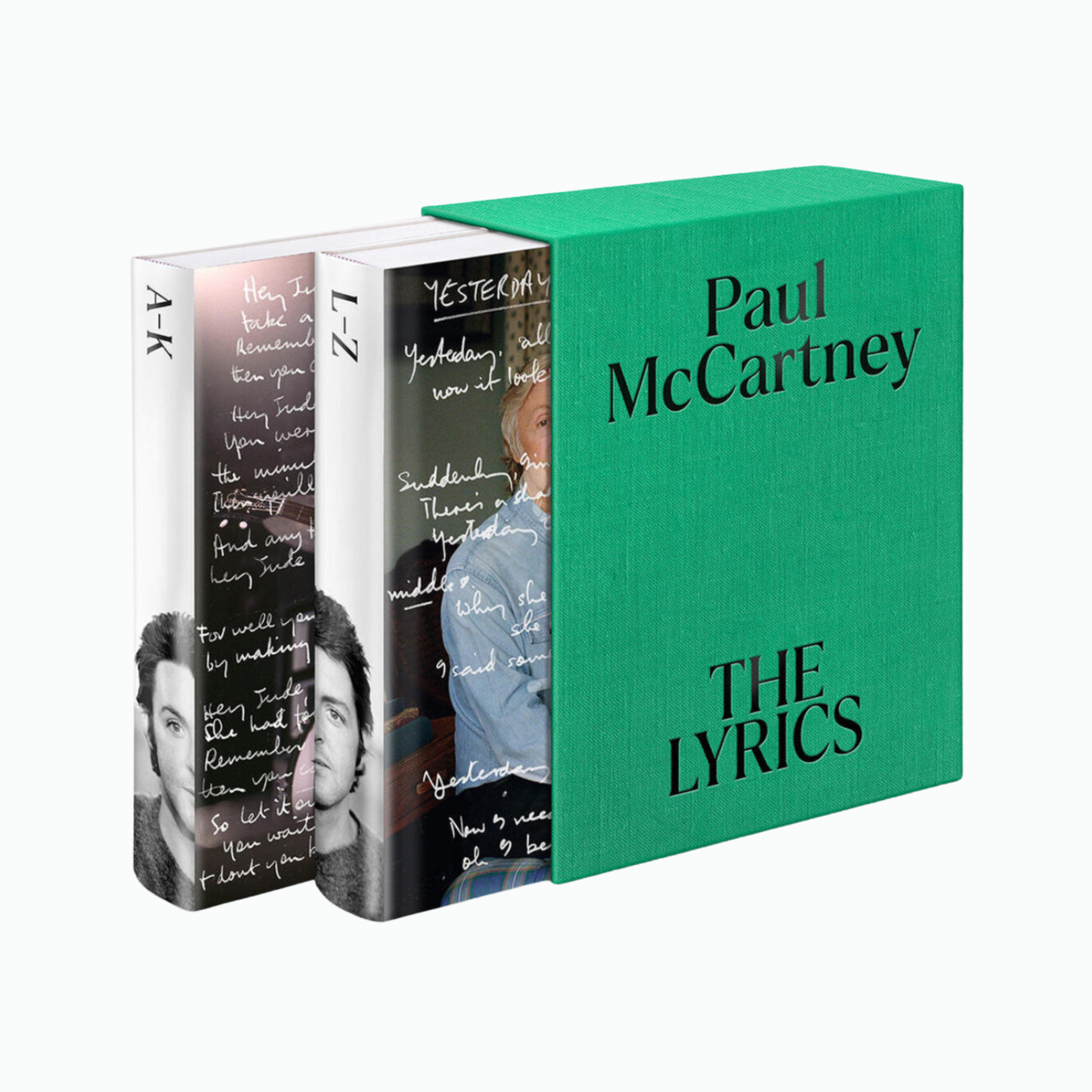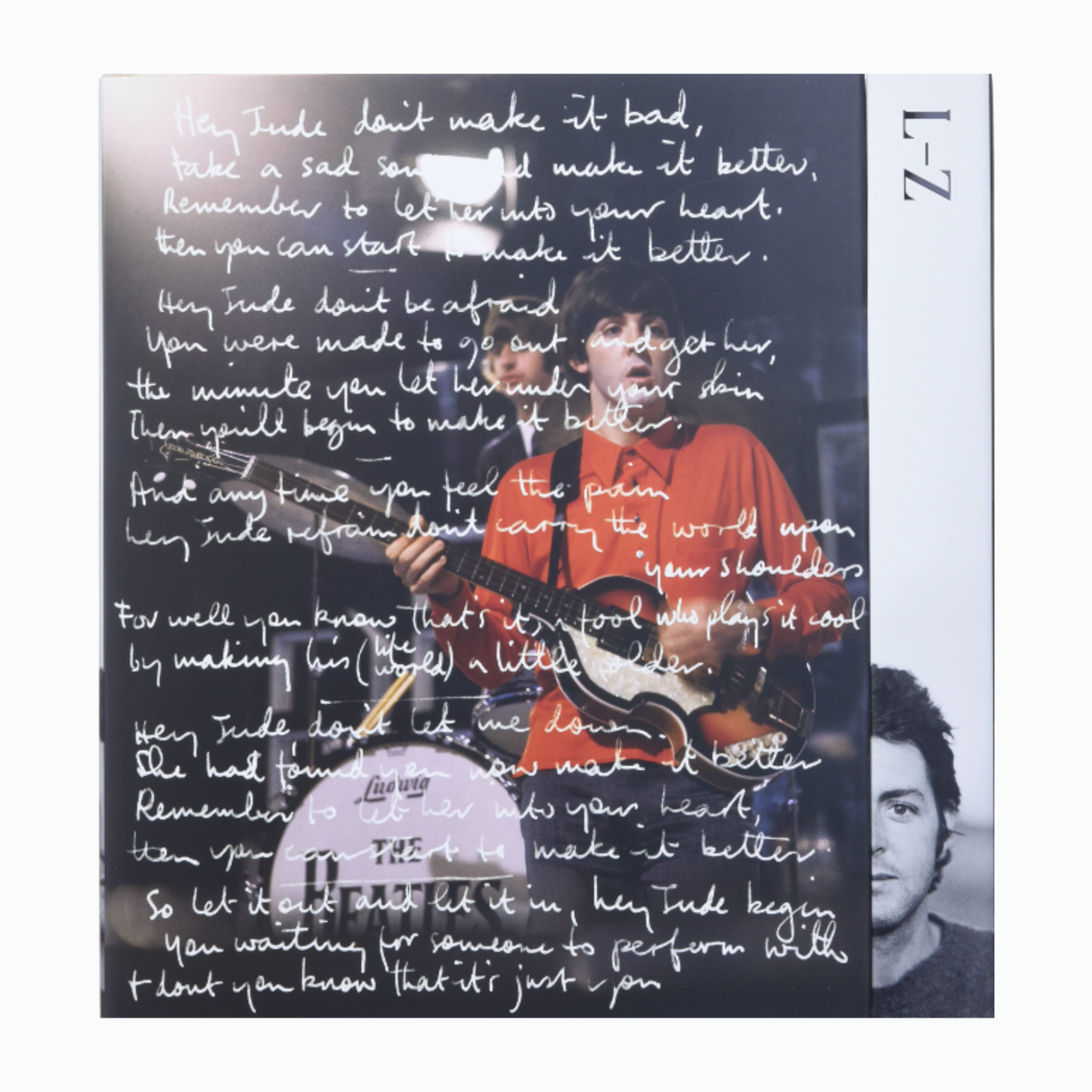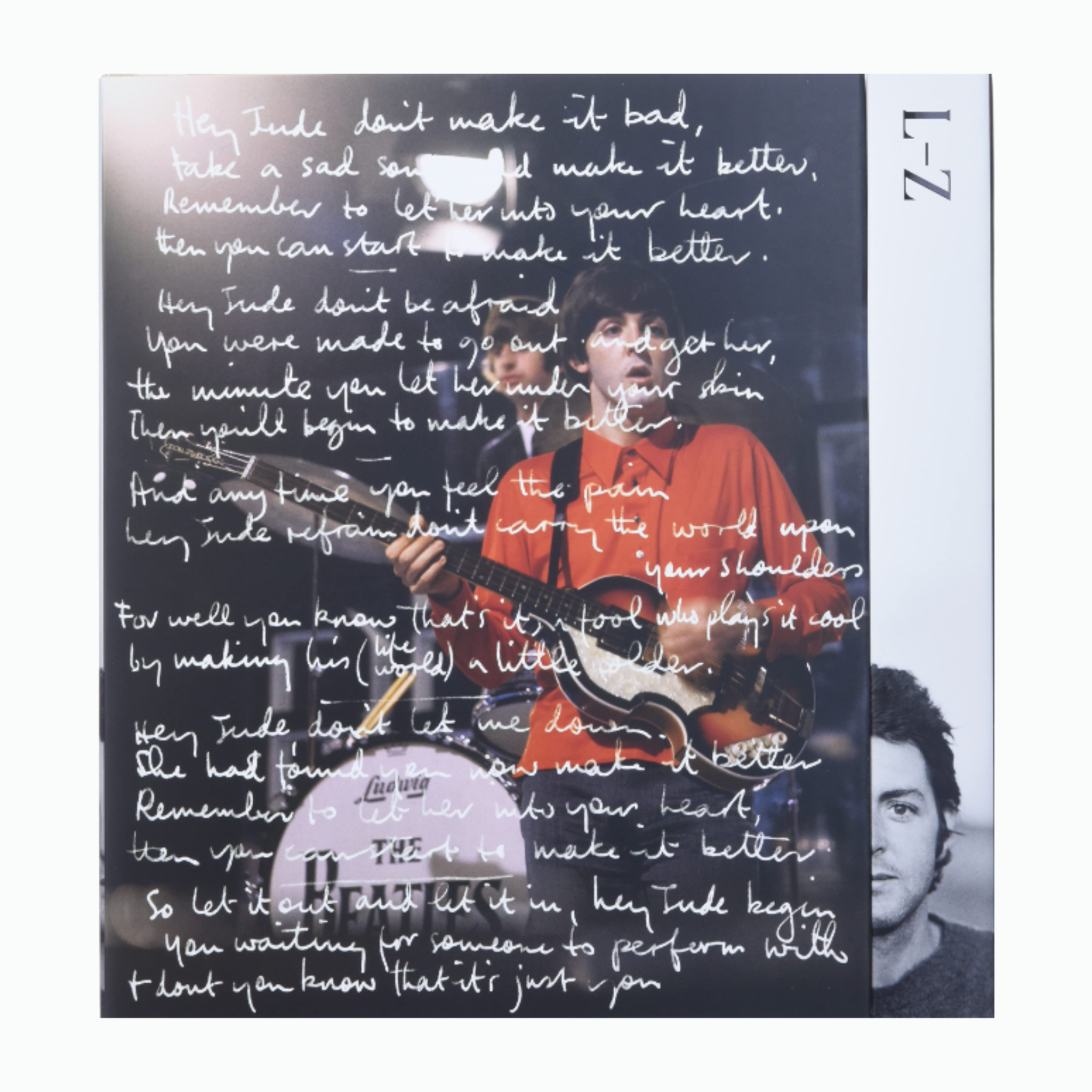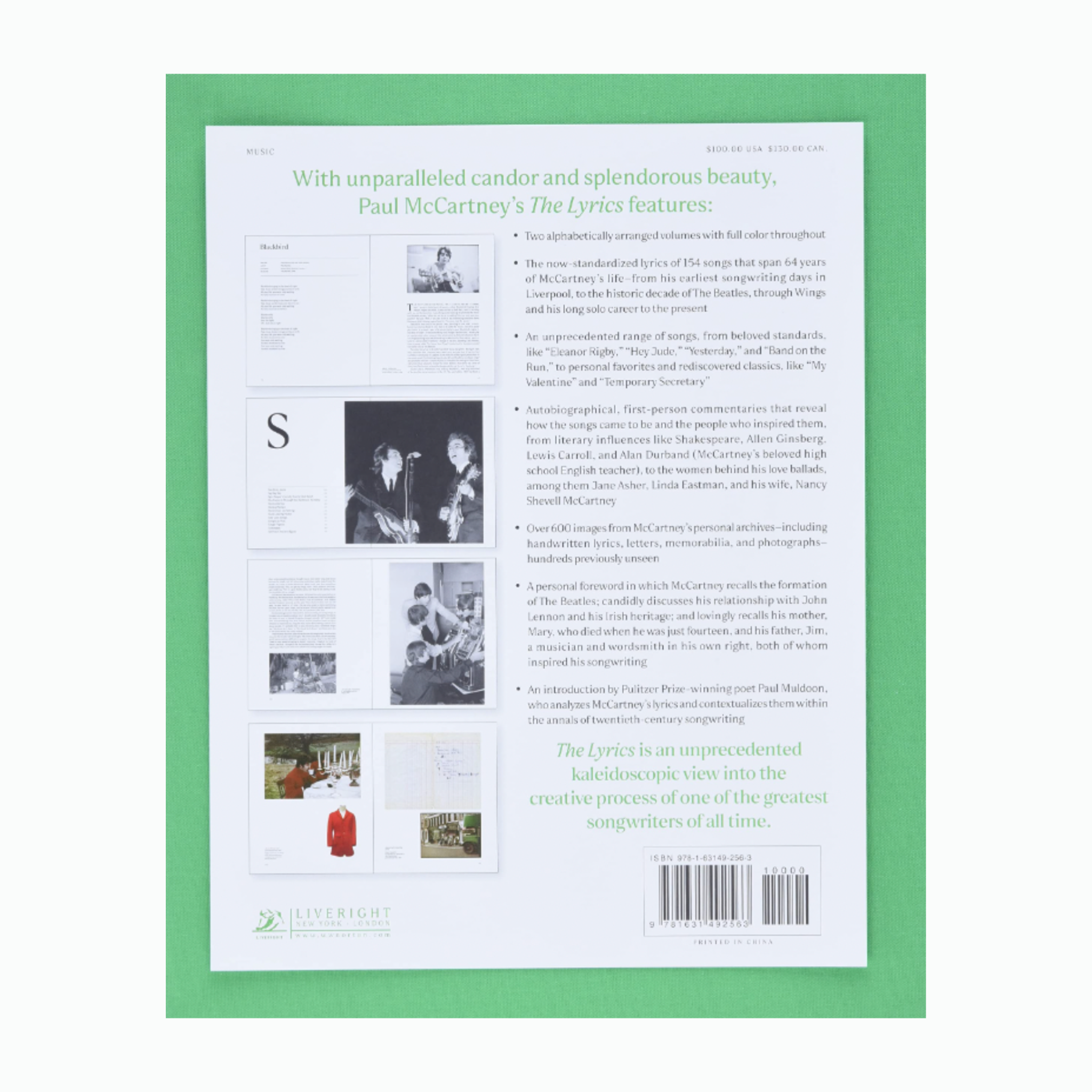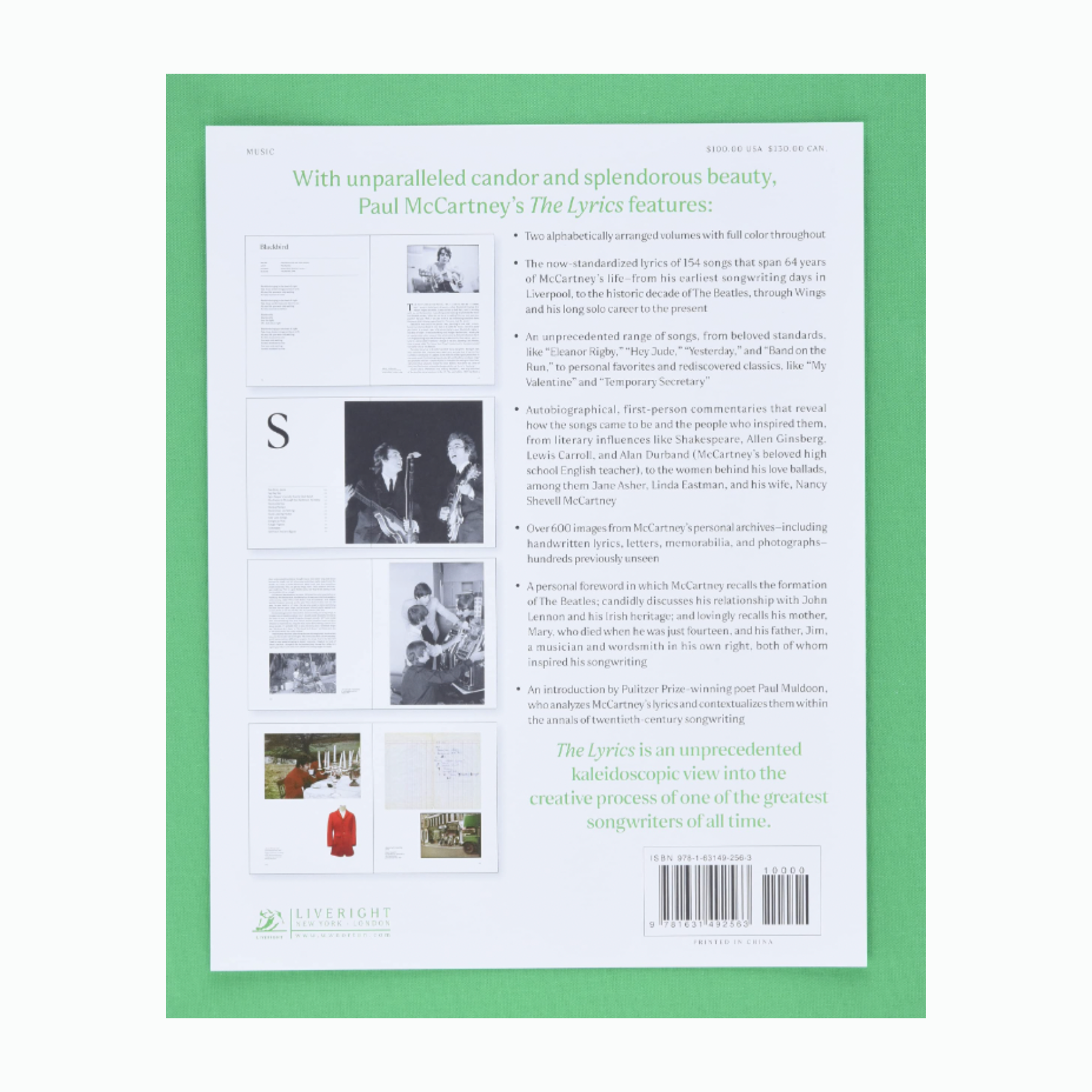 Paul McCartney: The Lyrics
Published by Norton
"With a gravity, reverence and sense of occasion that hasn't been seen since the Levites rolled out the Ark of the Covenant, the complete lyrics of Paul McCartney are published at last." ― John Walsh, Sunday Times
A work of unparalleled candor and splendorous beauty, The Lyrics celebrates the creative life and the musical genius of Paul McCartney through 154 of his most meaningful songs.
With images from McCartney's personal archives―handwritten texts, paintings, and photographs, hundreds previously unseen―The Lyrics, spanning sixty-four years, becomes the definitive literary and visual record of one of the greatest songwriters of all time.

8.5 x 3.1 x 10.8 inches
Hardcover coffee table book.
Includes two volumes, 960 pages.