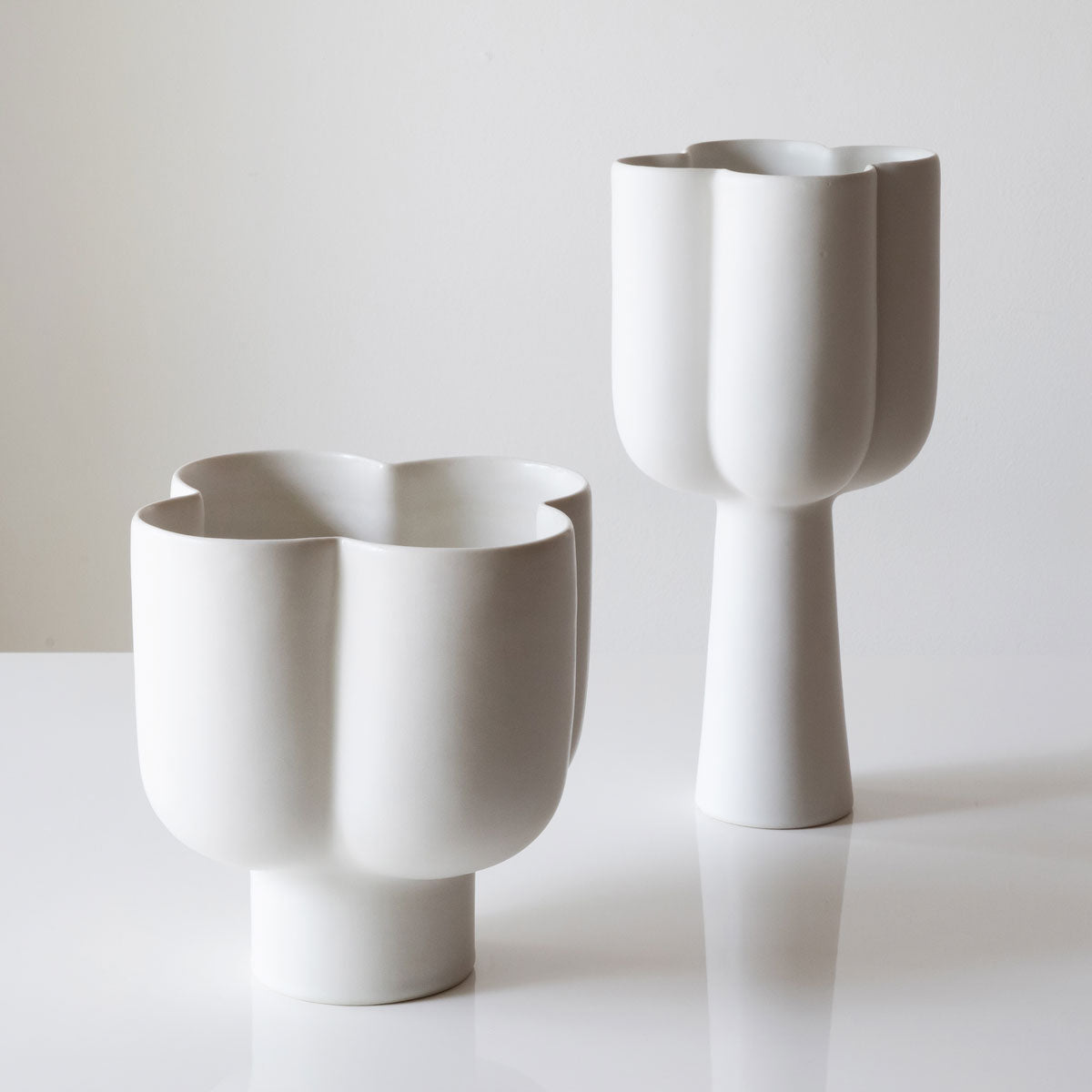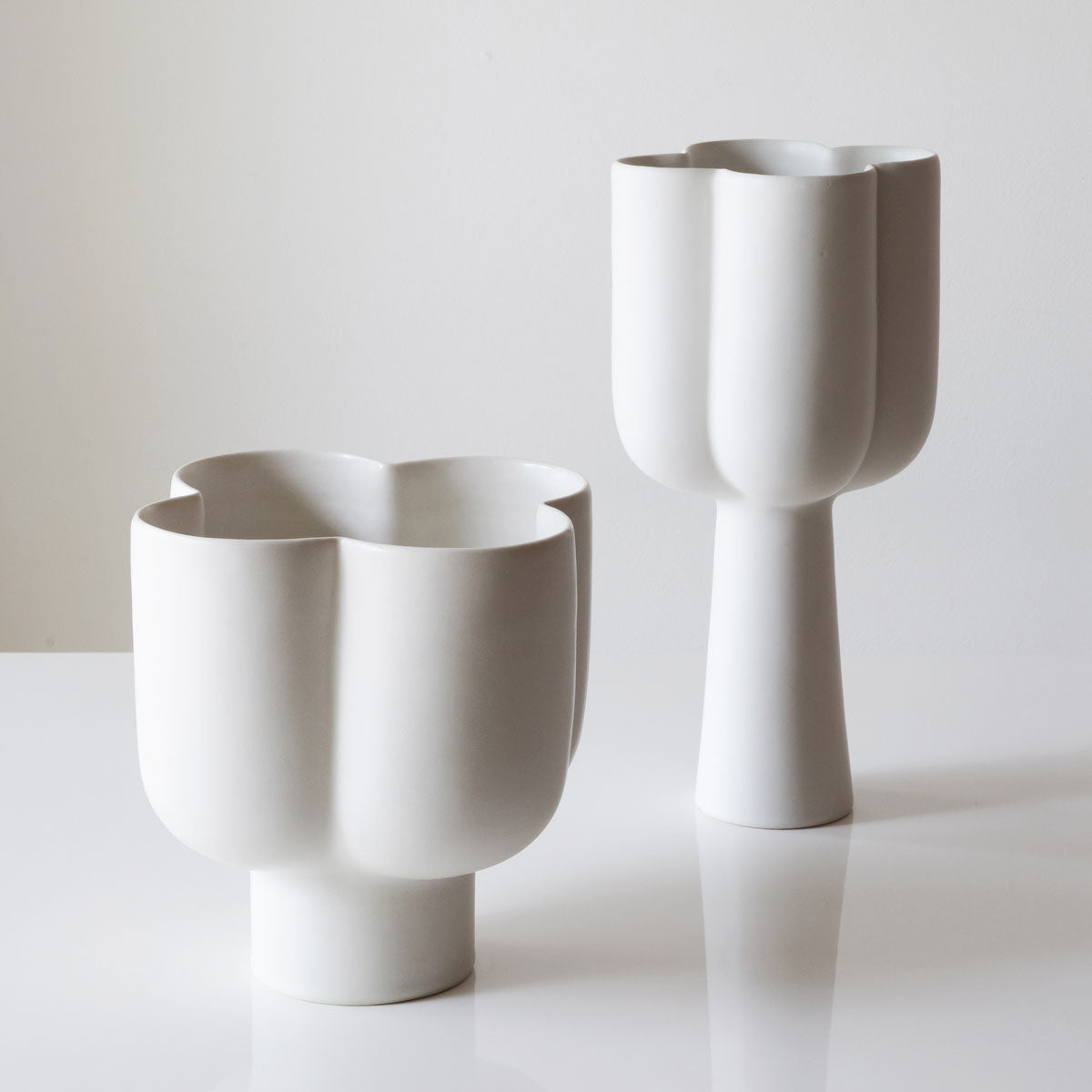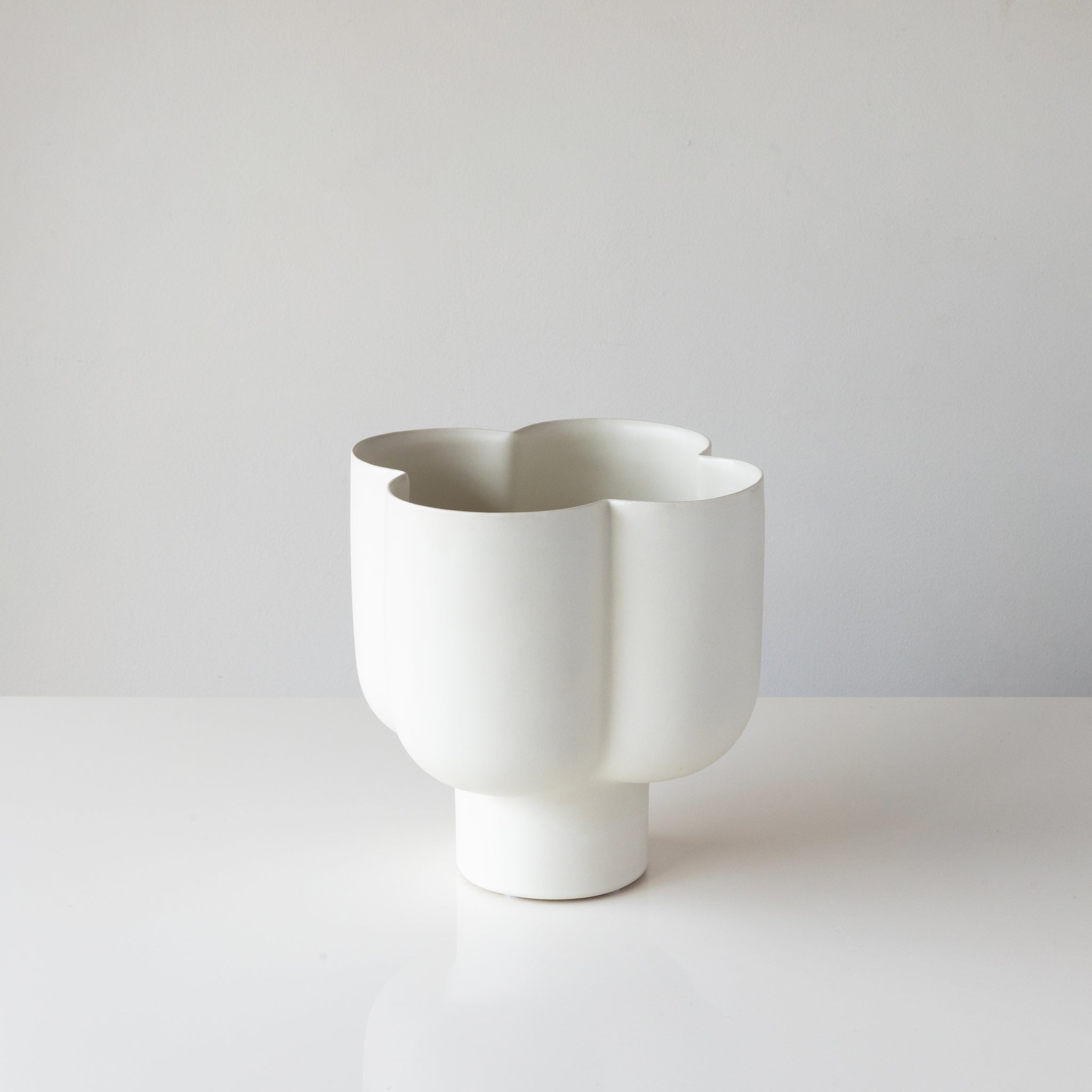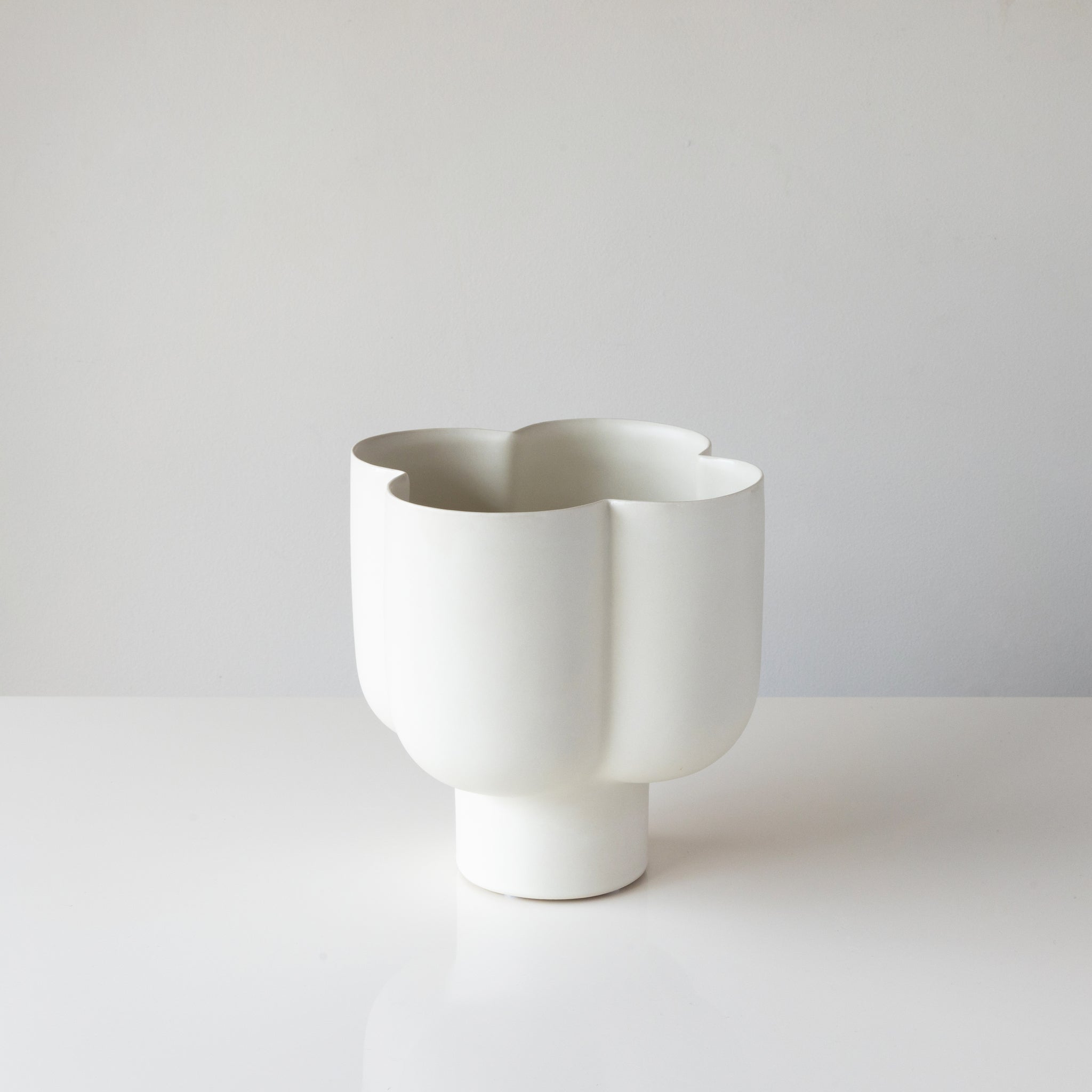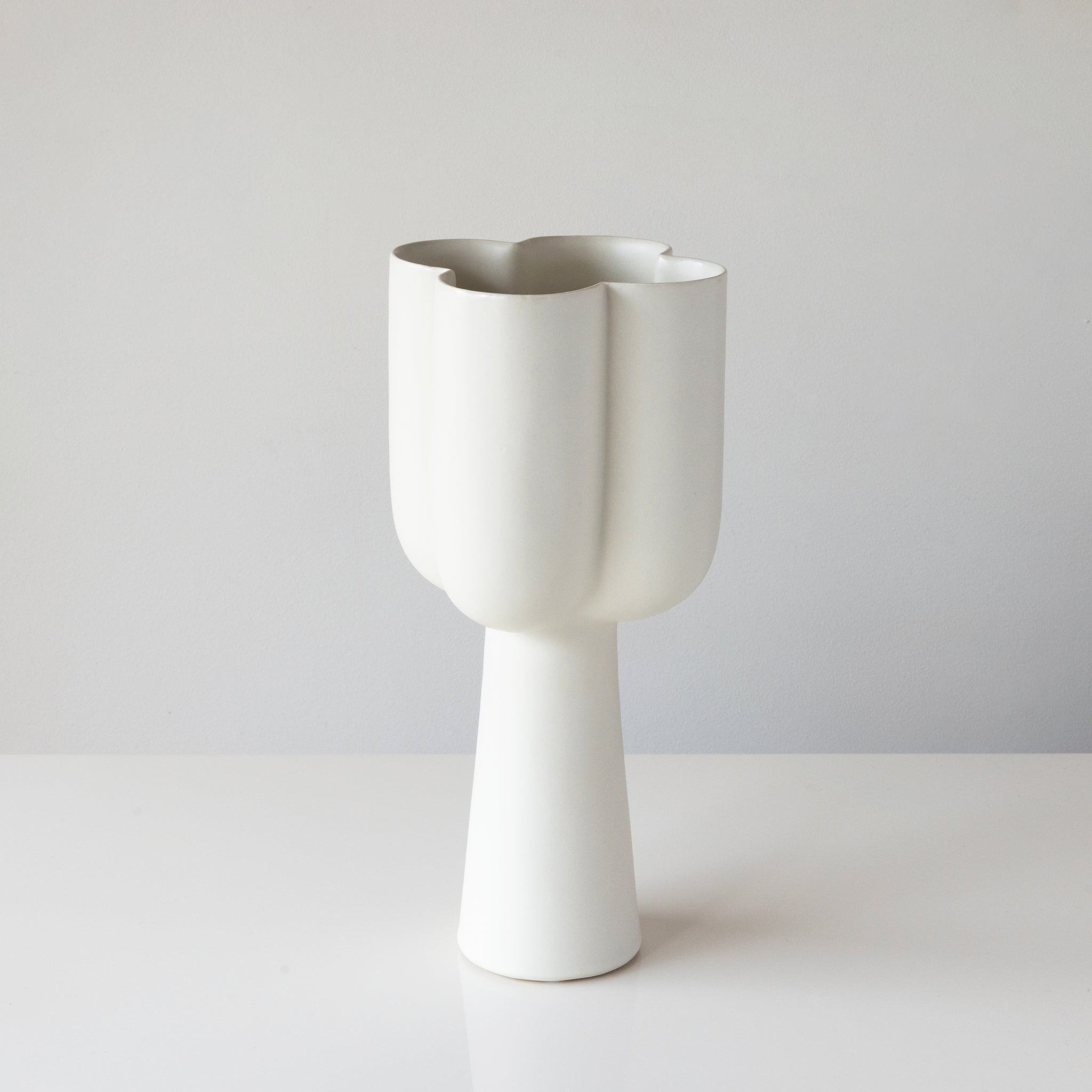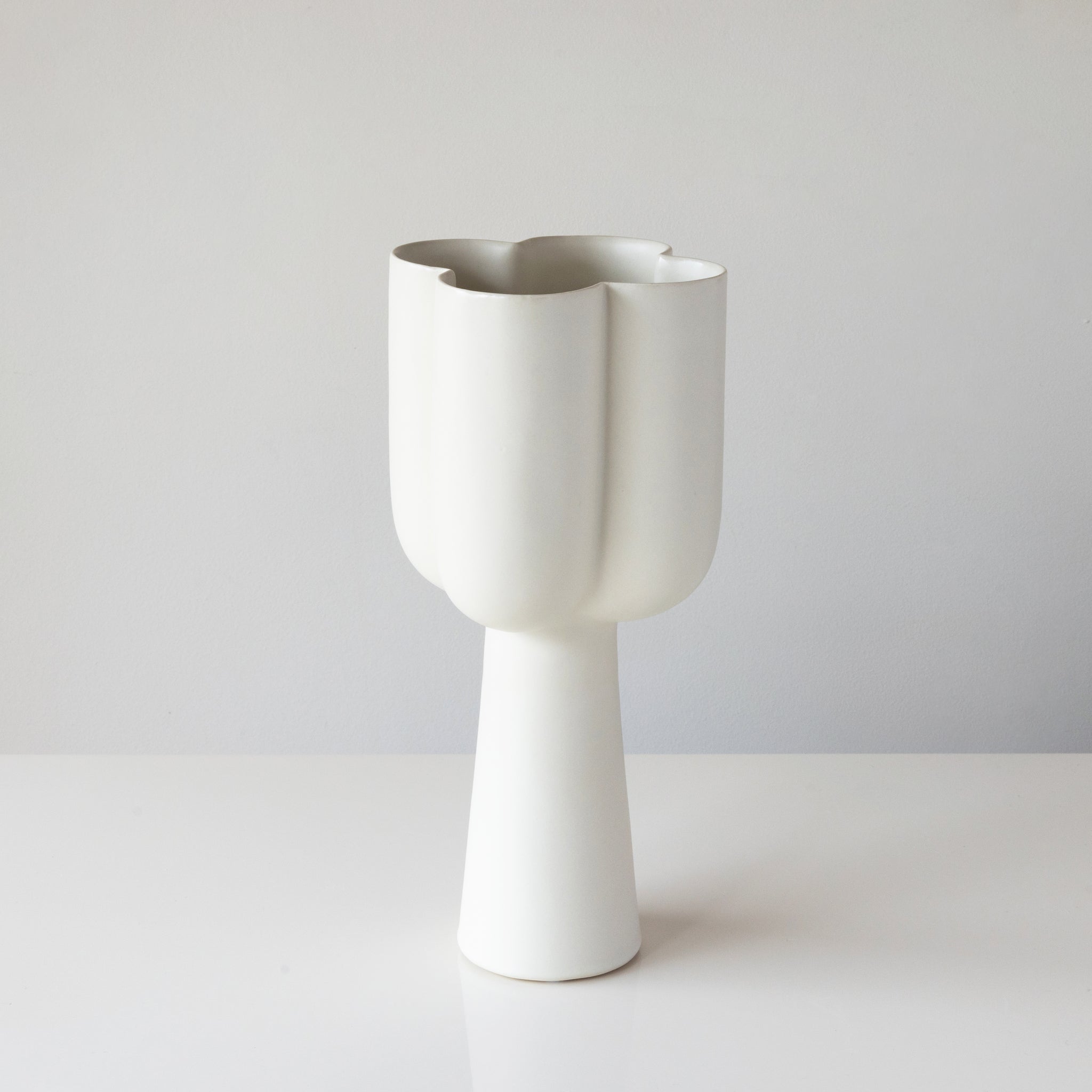 Mesola Quatrefoil in Alabaster
Made in the United States
Inspired by the rocks, sea, plant life and sea caves of the Italian coastline, the Mesola Quatrefoil were formed into sensual shapes to radiate the same restorative energy.

Handcrafted porcelain connected O shapes in Alabaster glaze.

Available styles:
Tall Vase: 6.5"D x 13"H 
Short Bowl: 8.5"D x 8.5"H

Also available in an Onyx glaze.