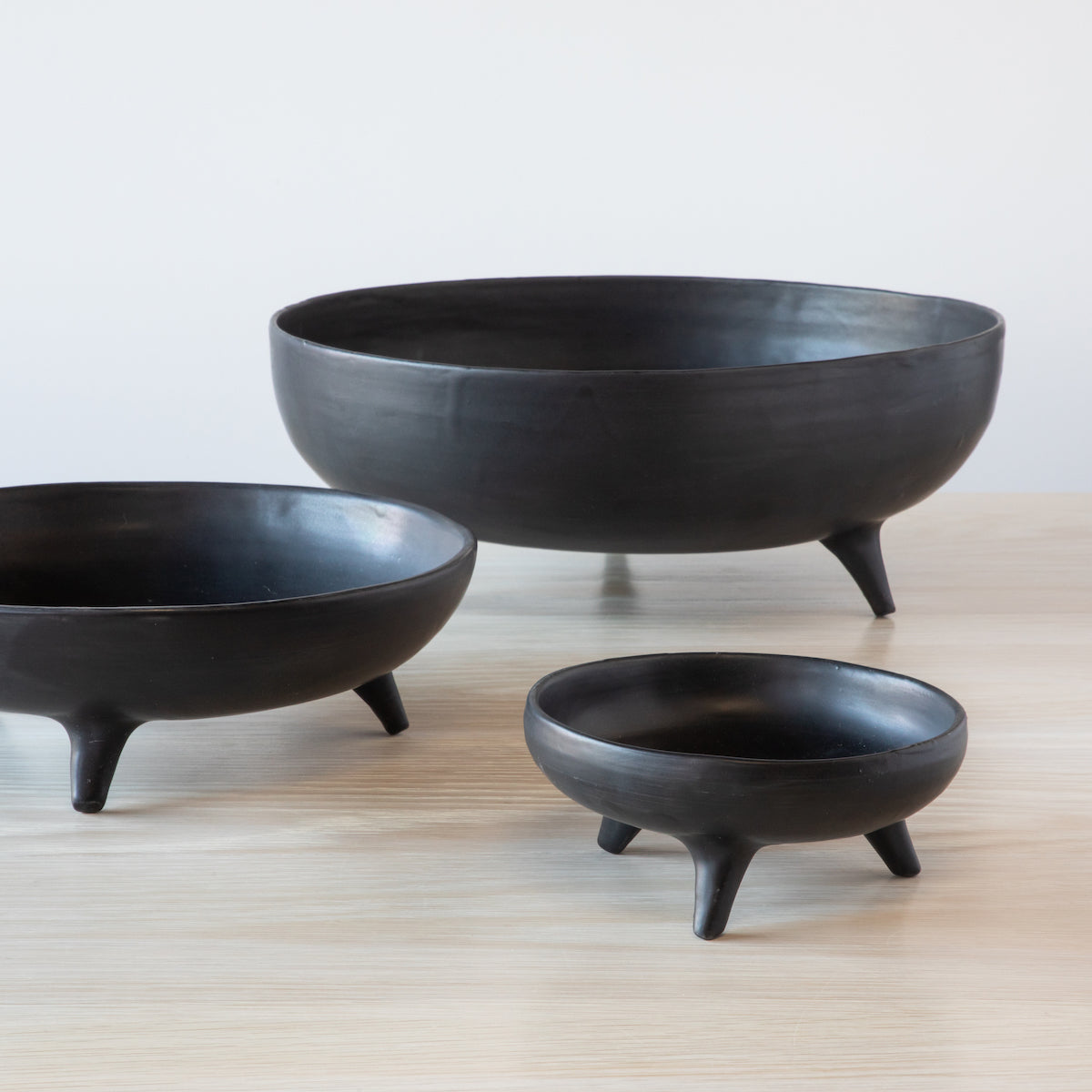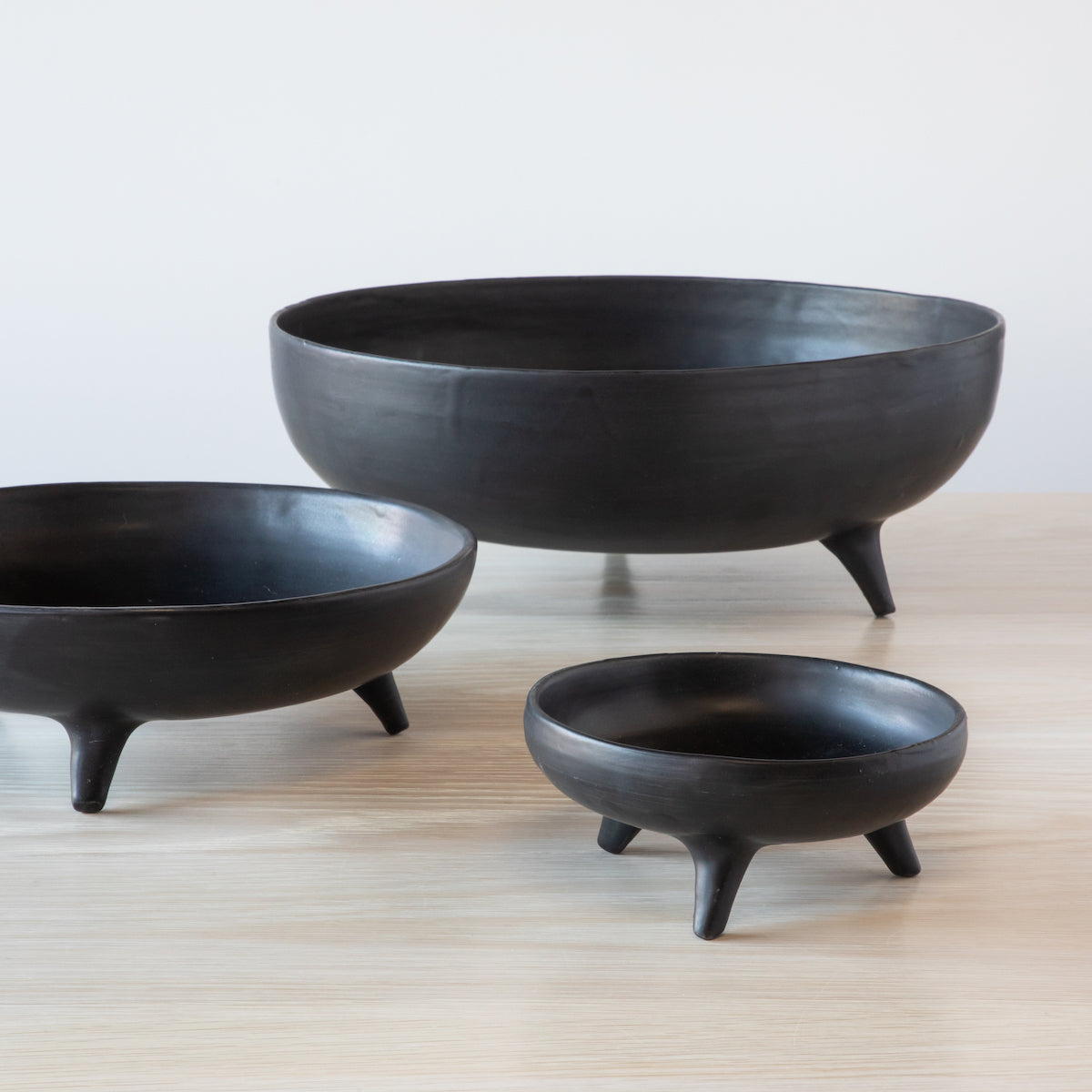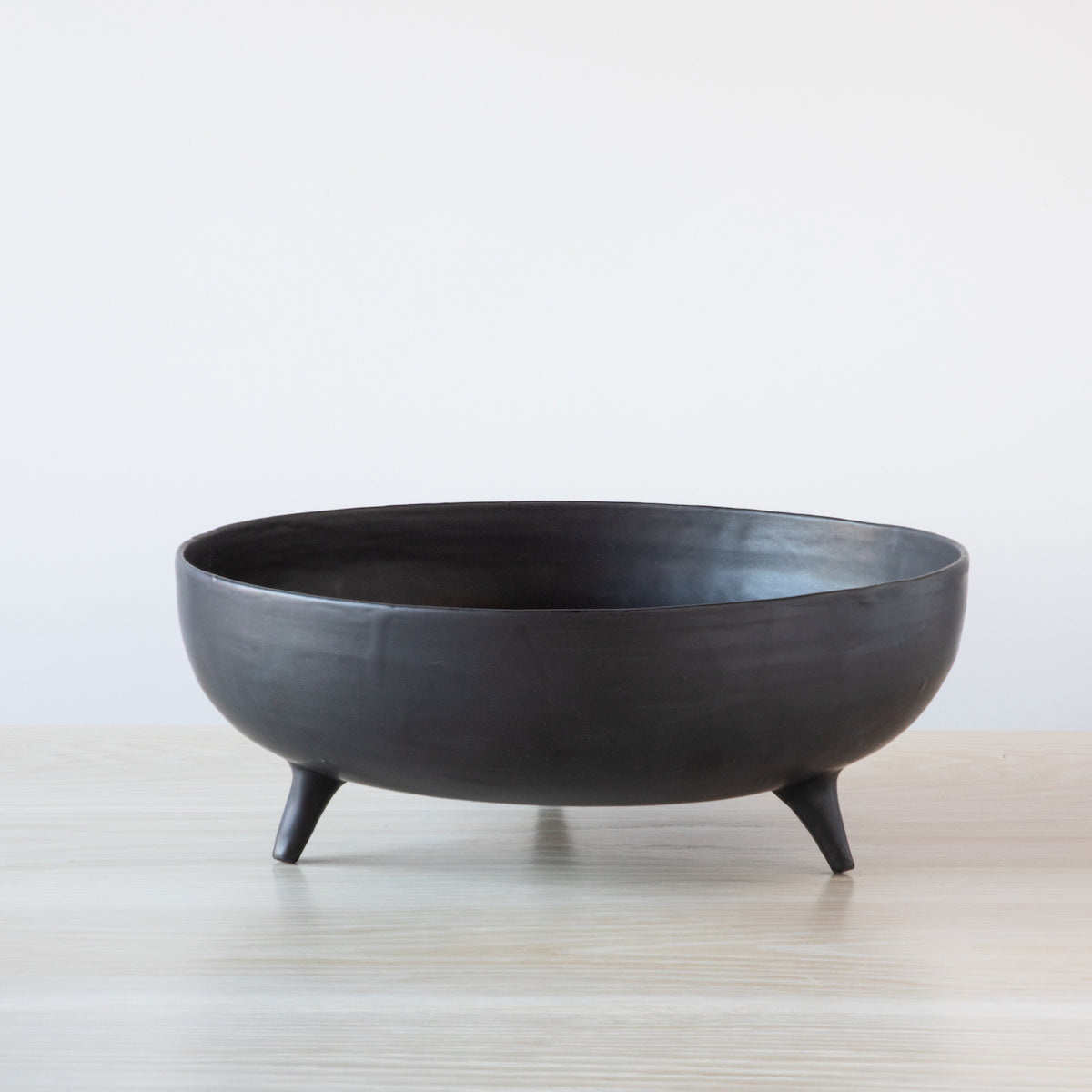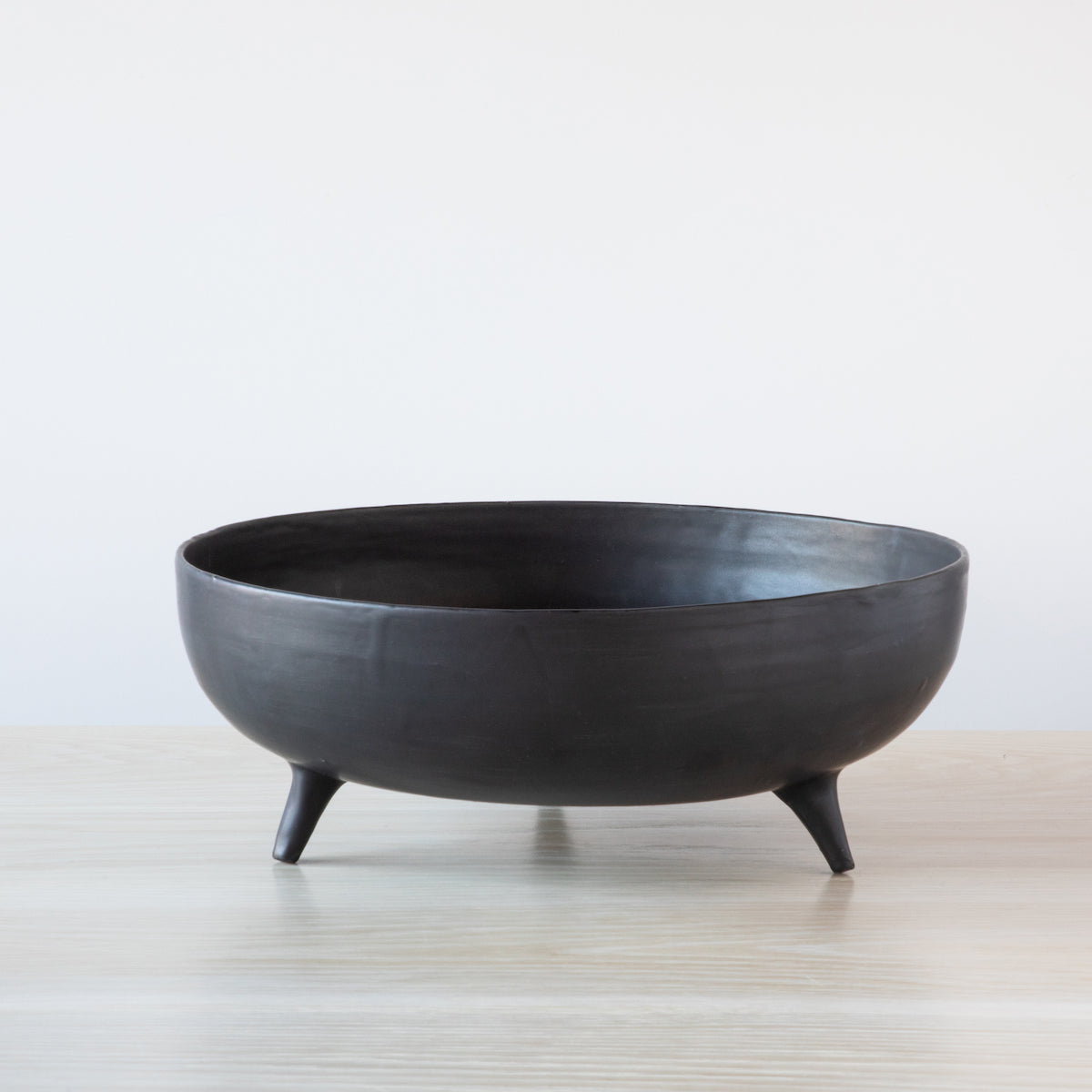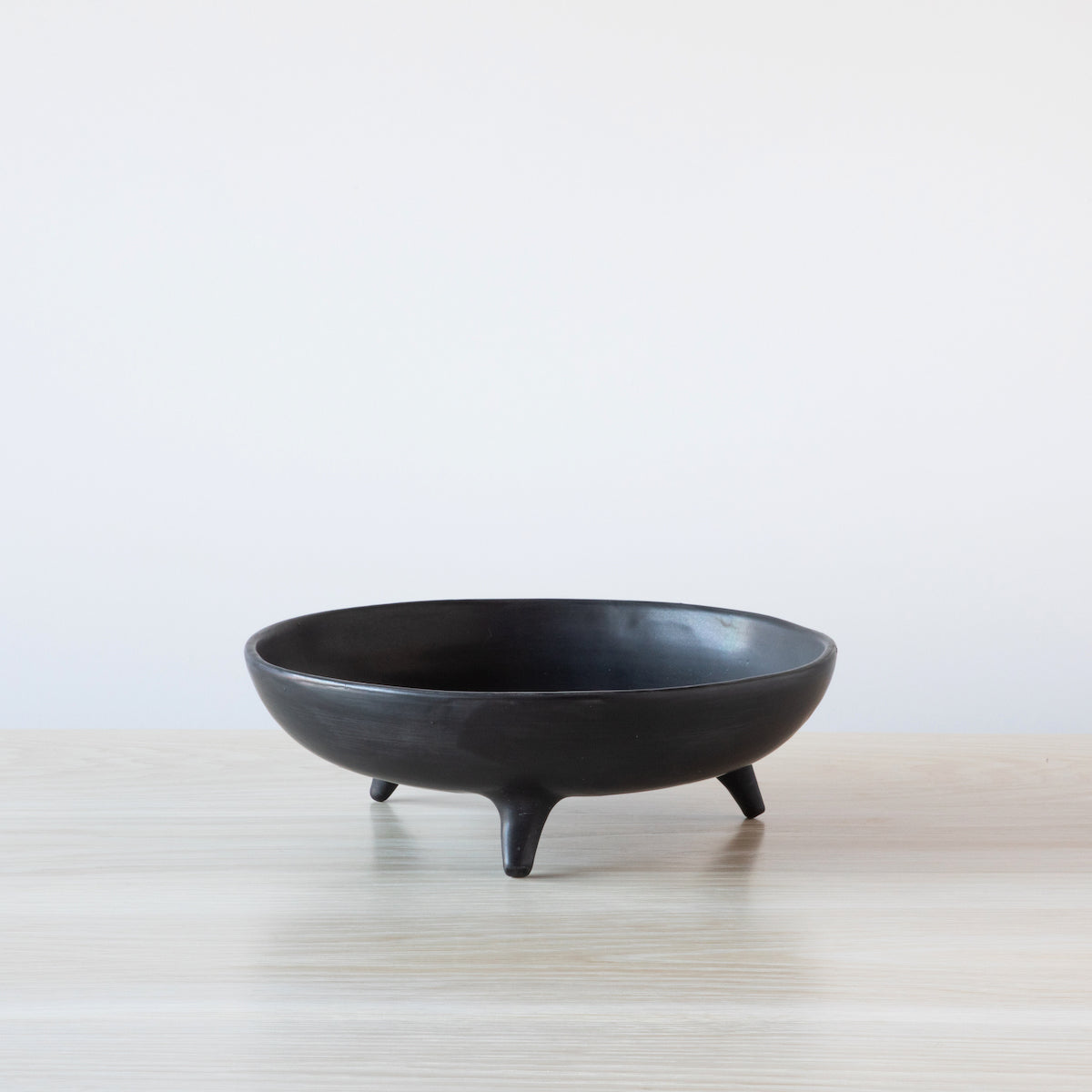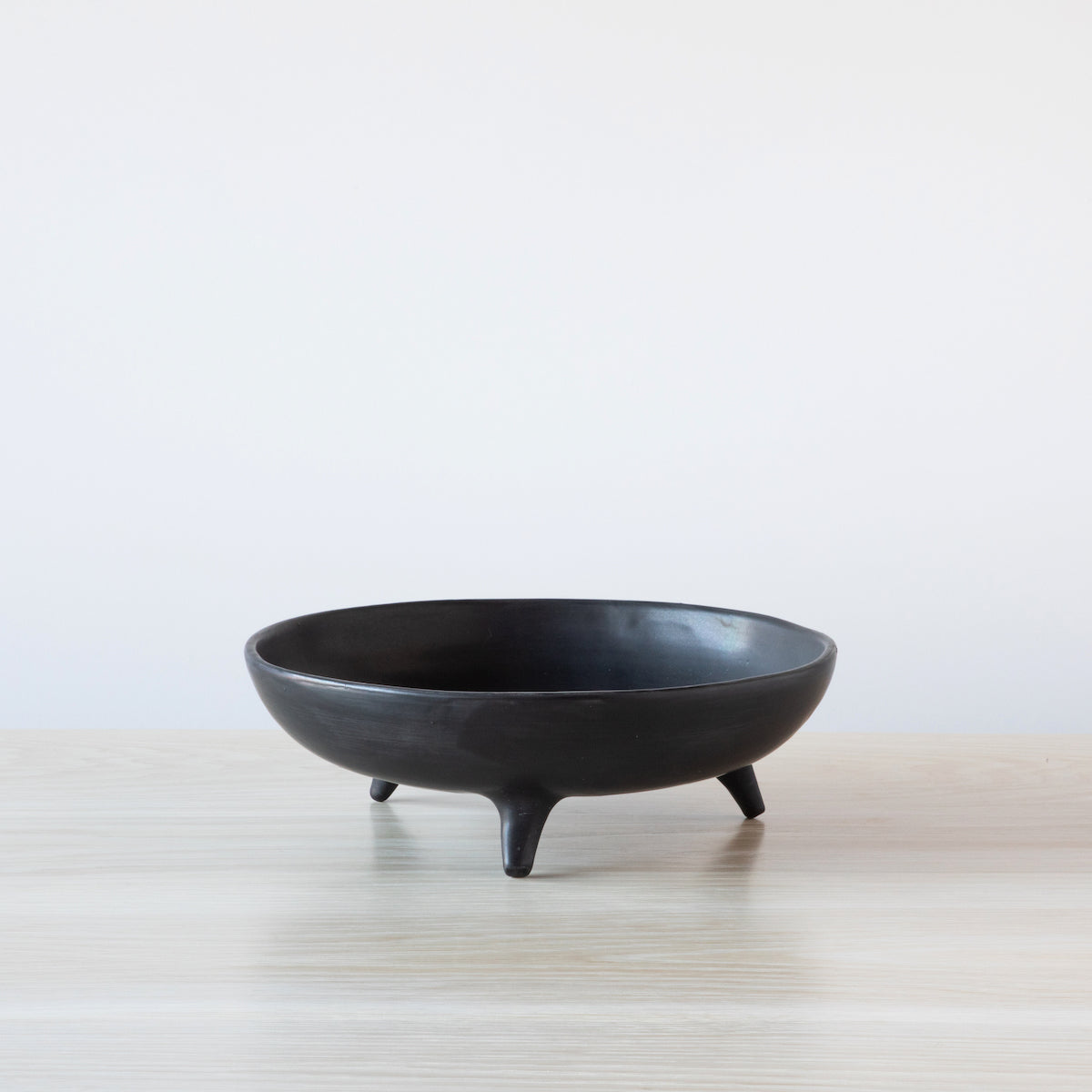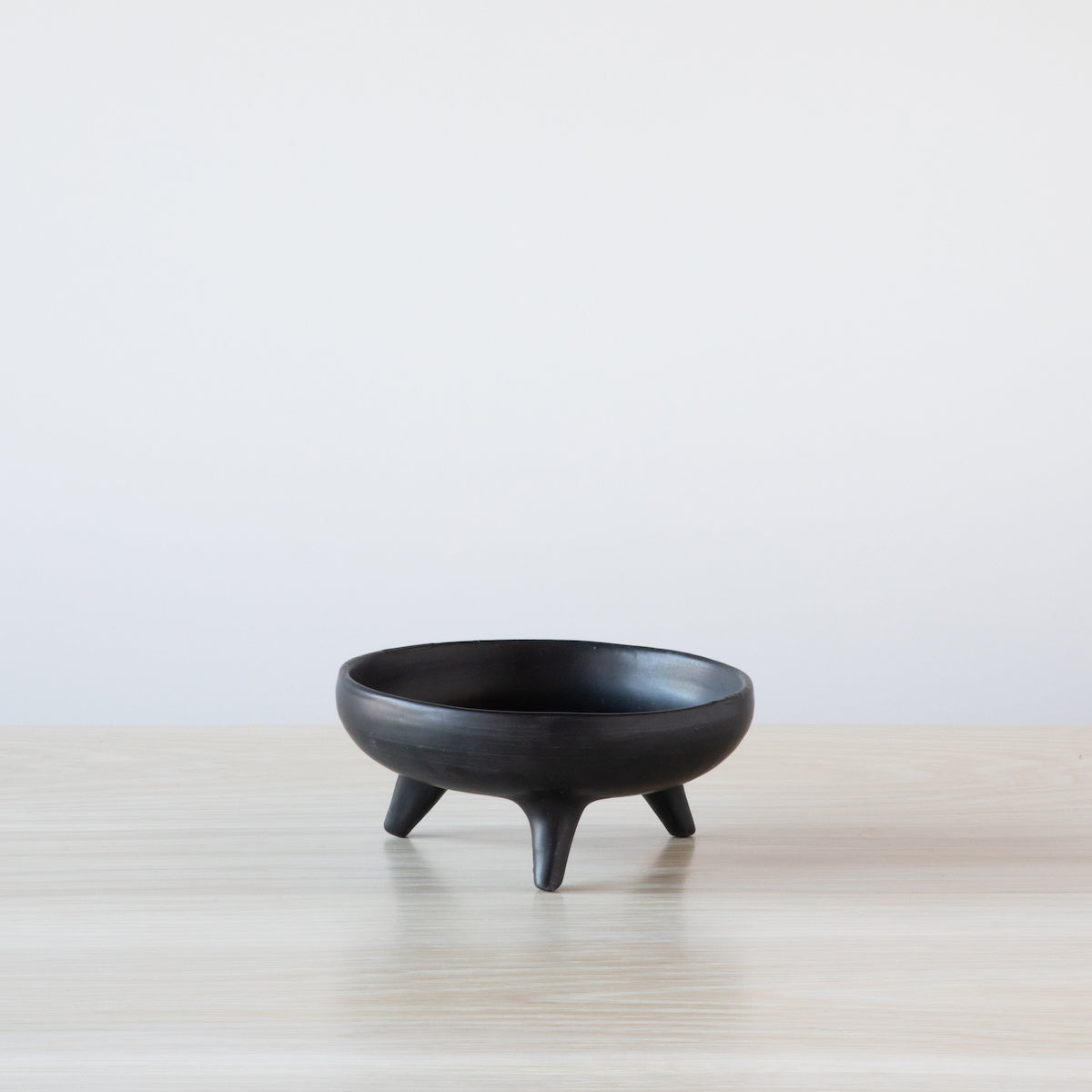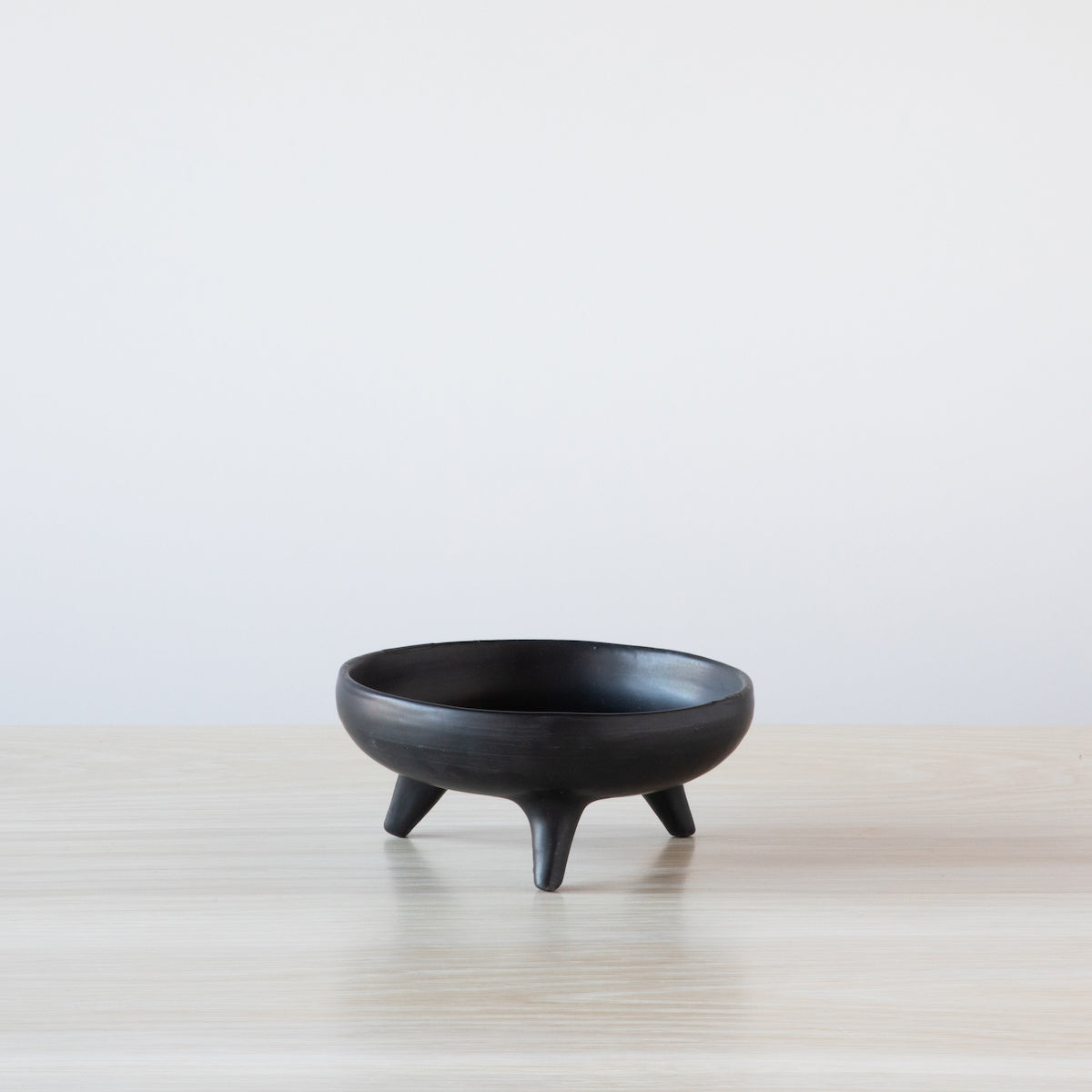 Tripod Bowls in Ebony
Made in the United States
Each of the tripod bowls hold their own, but look spectacular arranged as a grouping. The "ebony and ivory" collections combine to create the ultimate still life.

Matte ebony glazed ceramic tripod bowls.
Simplistic and perfect for functionality, and as a statement piece.

Available sizes:
Small: 5"D
Medium: 10"D
Large: 13"D

All sizes are also available in Ivory.

(Due to the handcrafted nature of the product, please expect some variation in the design).