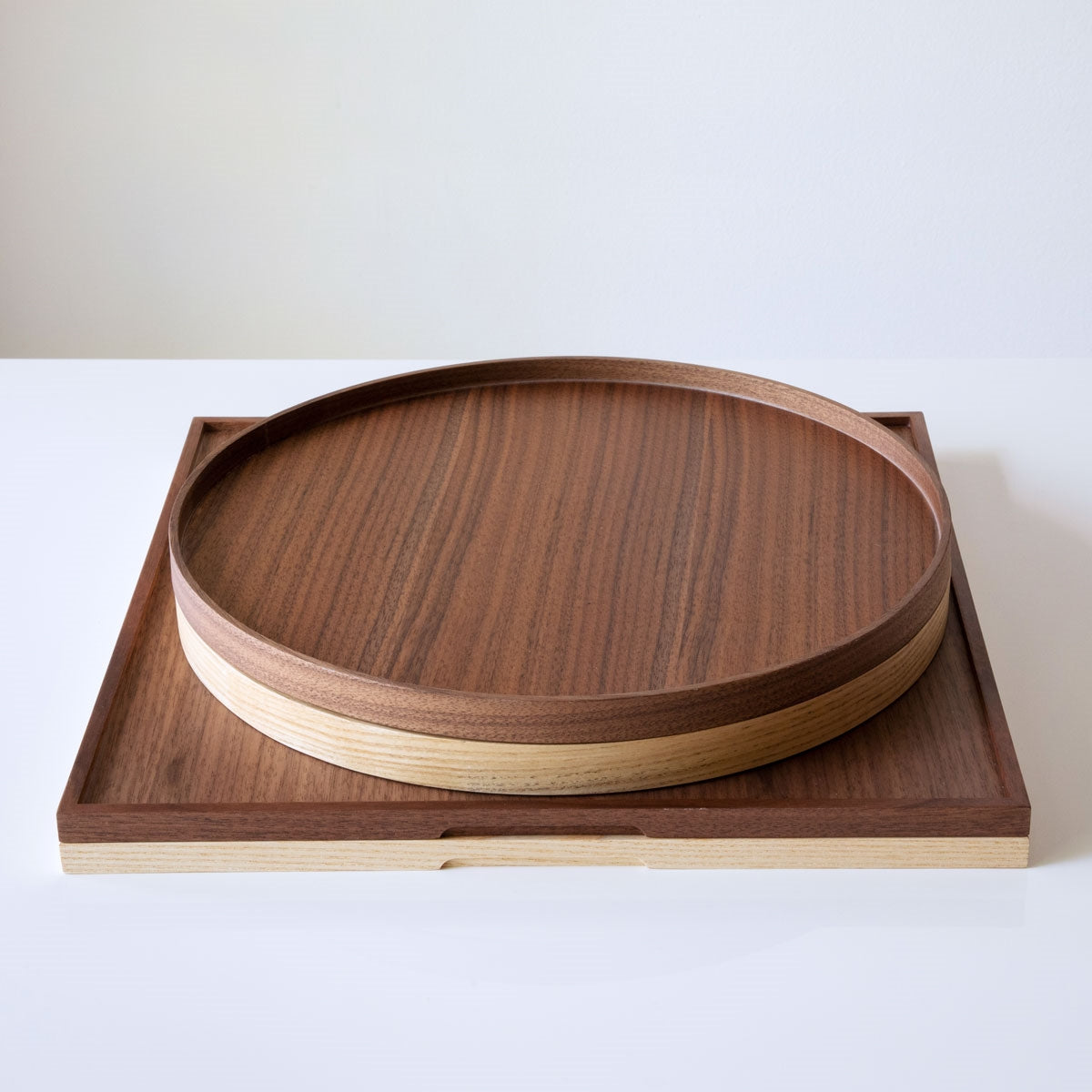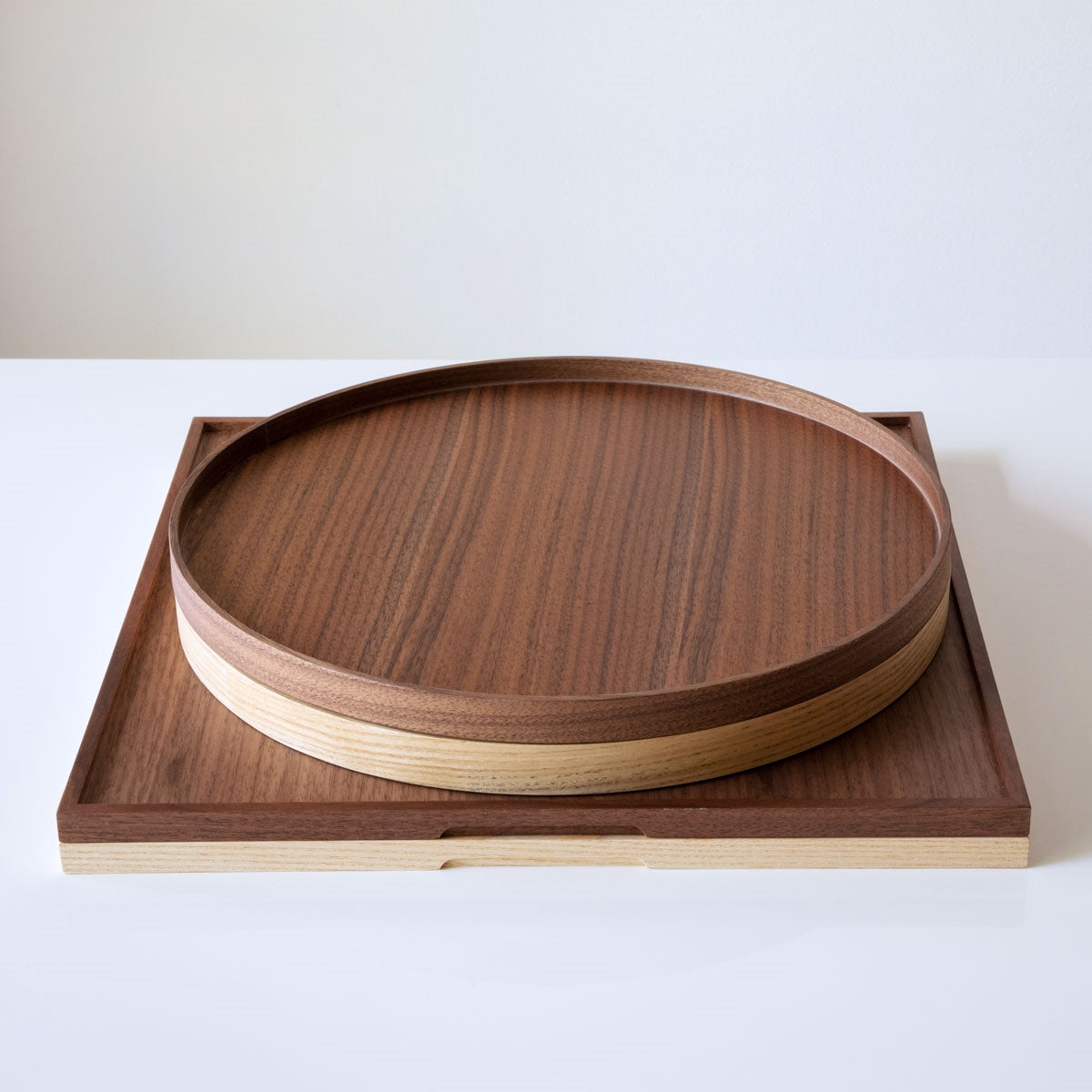 Mitsuru Trays
made in Japan
An absolutely gorgeous, minimalist assortment of ash wood and walnut trays. The inset side hand holds are perfect for serving and snack-spread applications, of course, but the shallow lip and streamlined style also make it a stunning all-star for beautifully organizing dresser or tabletop tableaux of necessary beloveds. 

Expertly crafted serving/decorative trays. 
Crafted in the Japanese tradition. 
Available in four styles.

Available sizes:
Round: 12"D
Square: 3"D x 13"D