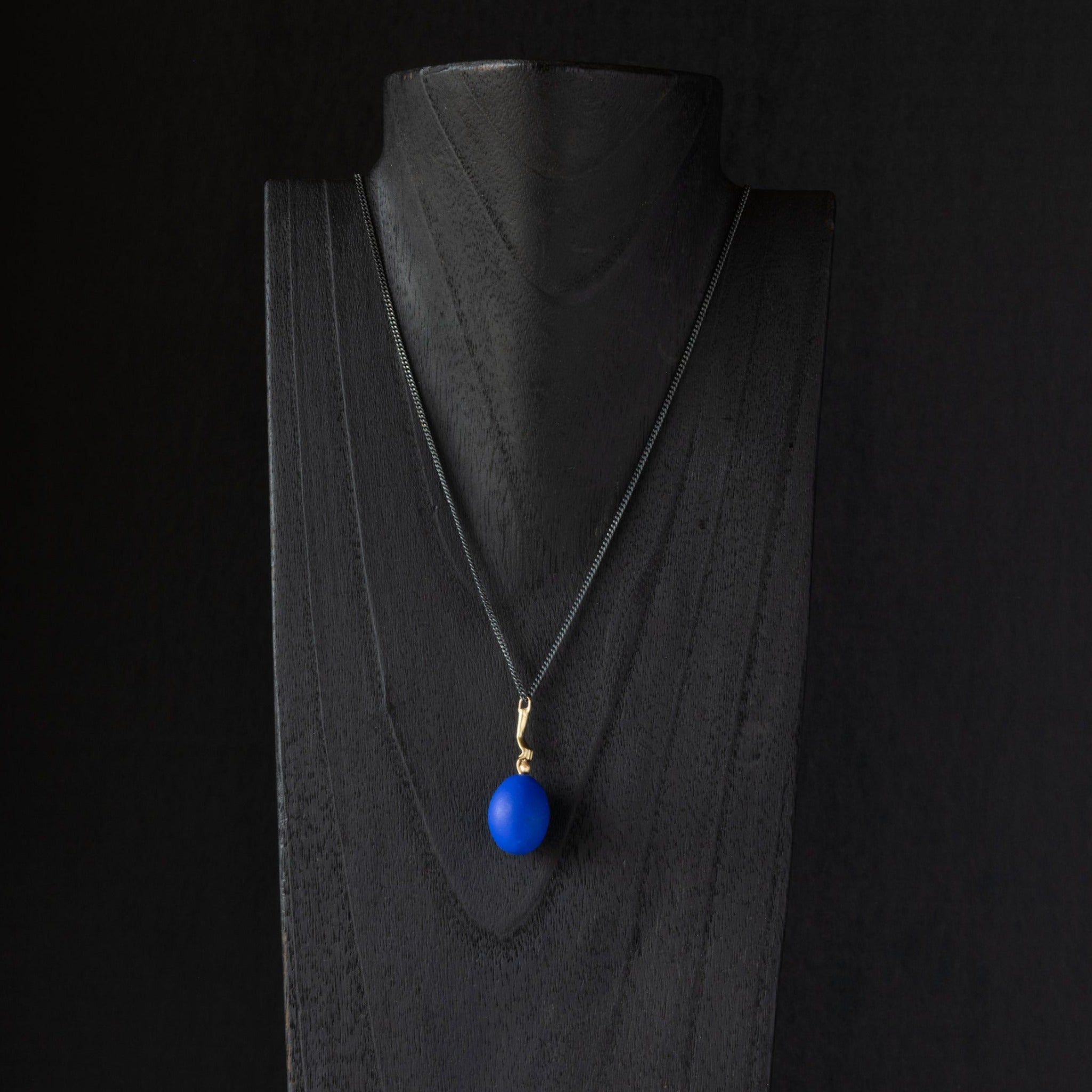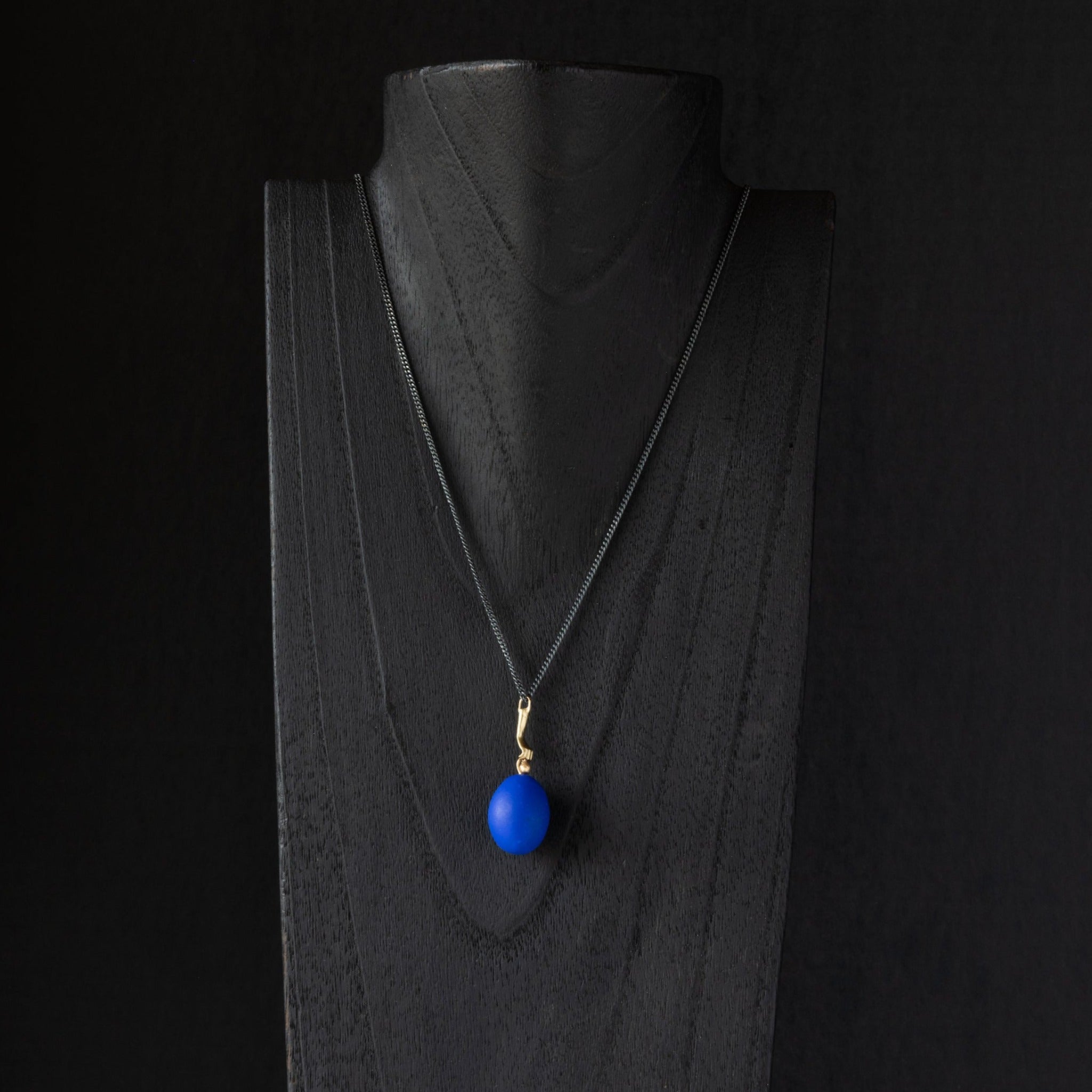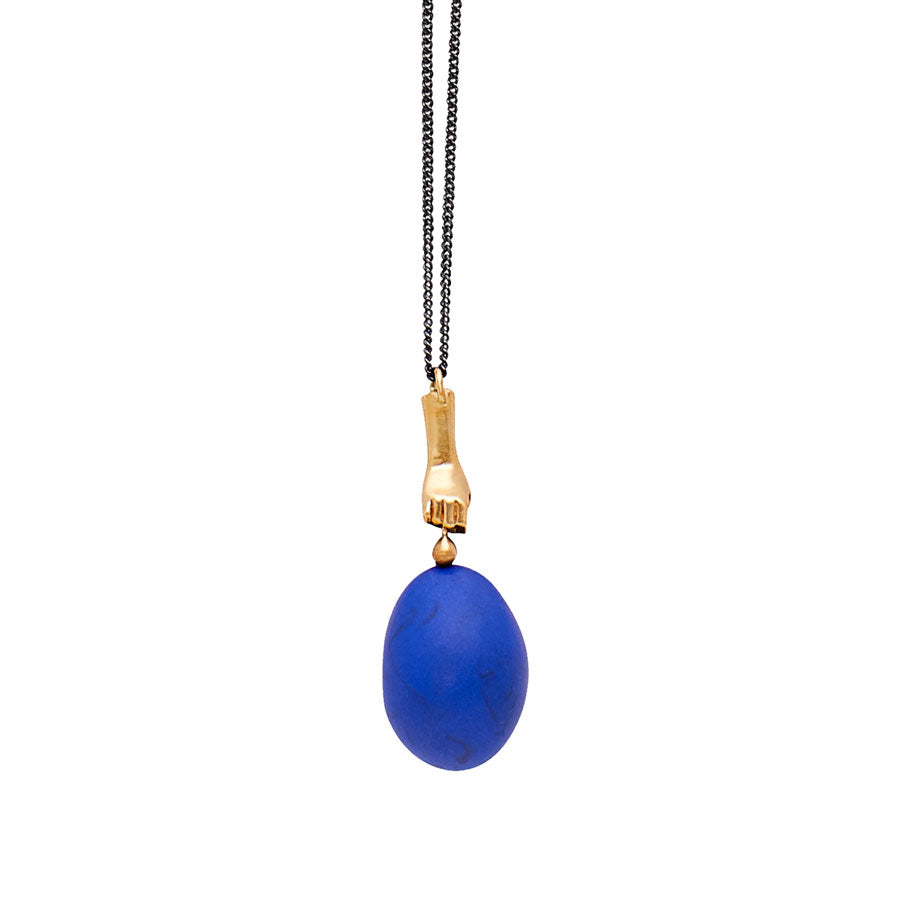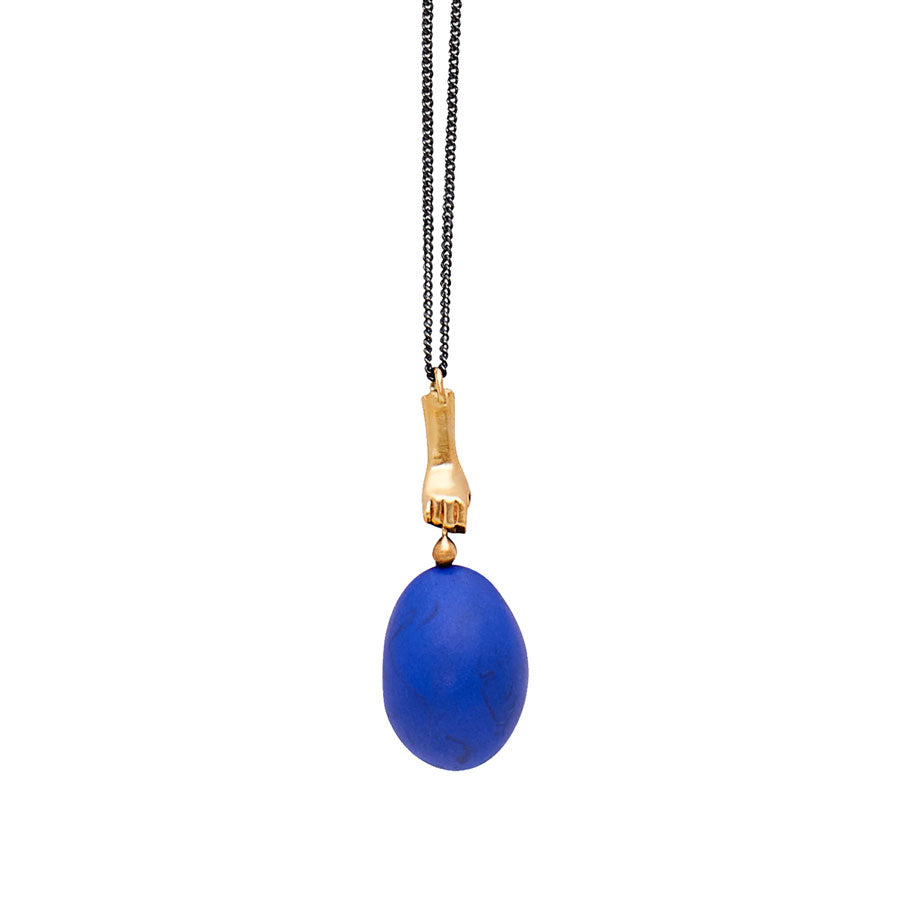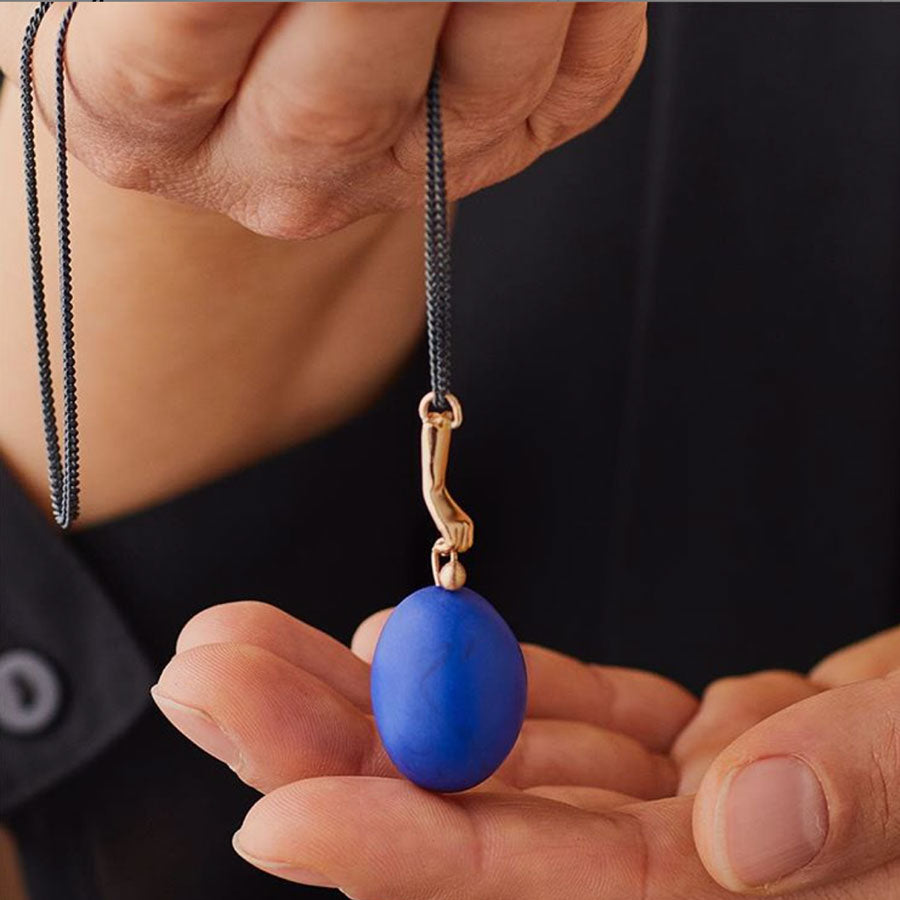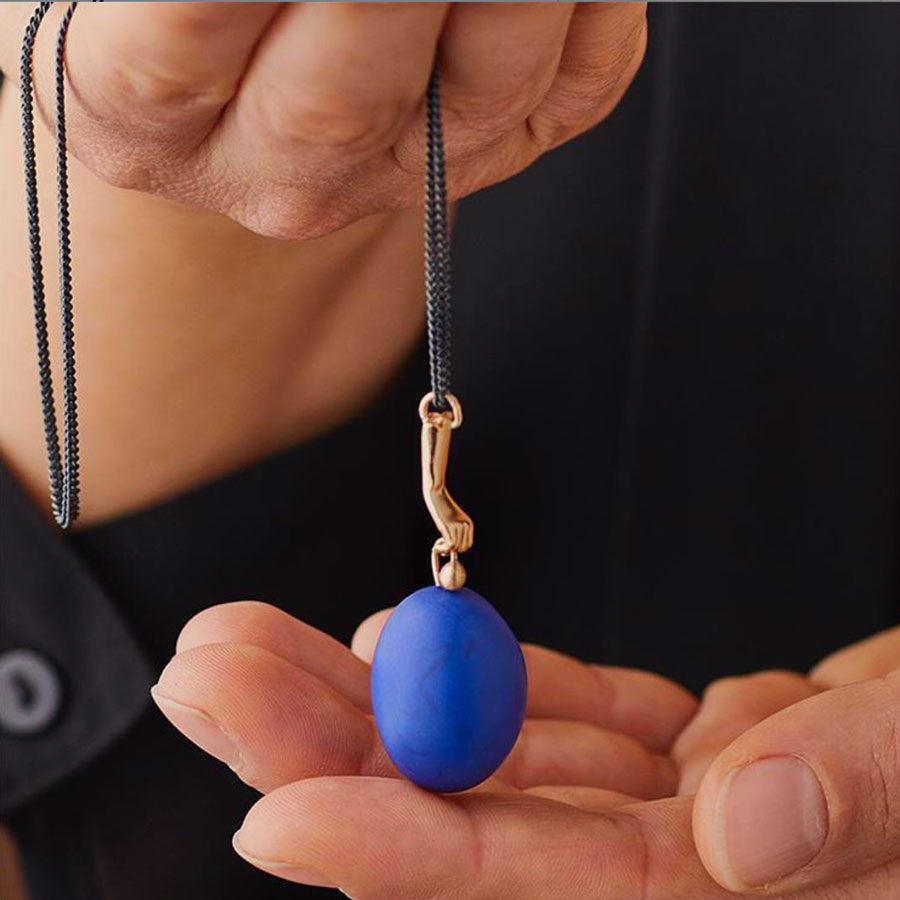 Egg In Hand Necklace
Made in the United States
Designed by Julie Cohn

The Egg in Hand pendant is inspired by the surrealist's use of the truncated hand holding an object. It was carved in wax and then cast in bronze. The bronze hand delicately holds a handmade blue egg, made from blue polymer clay. The pendant is supported by an oxidized sterling chain.

From the studio of master jeweler Julie Cohn, this piece is limited edition and a must for a lover of elegance that doesn't subscribe to average style.

The chain measures 30", and the Egg in Hand pendant is 2" x .75".

If you love this piece, you may also like our Yves Blue Egg Earrings.