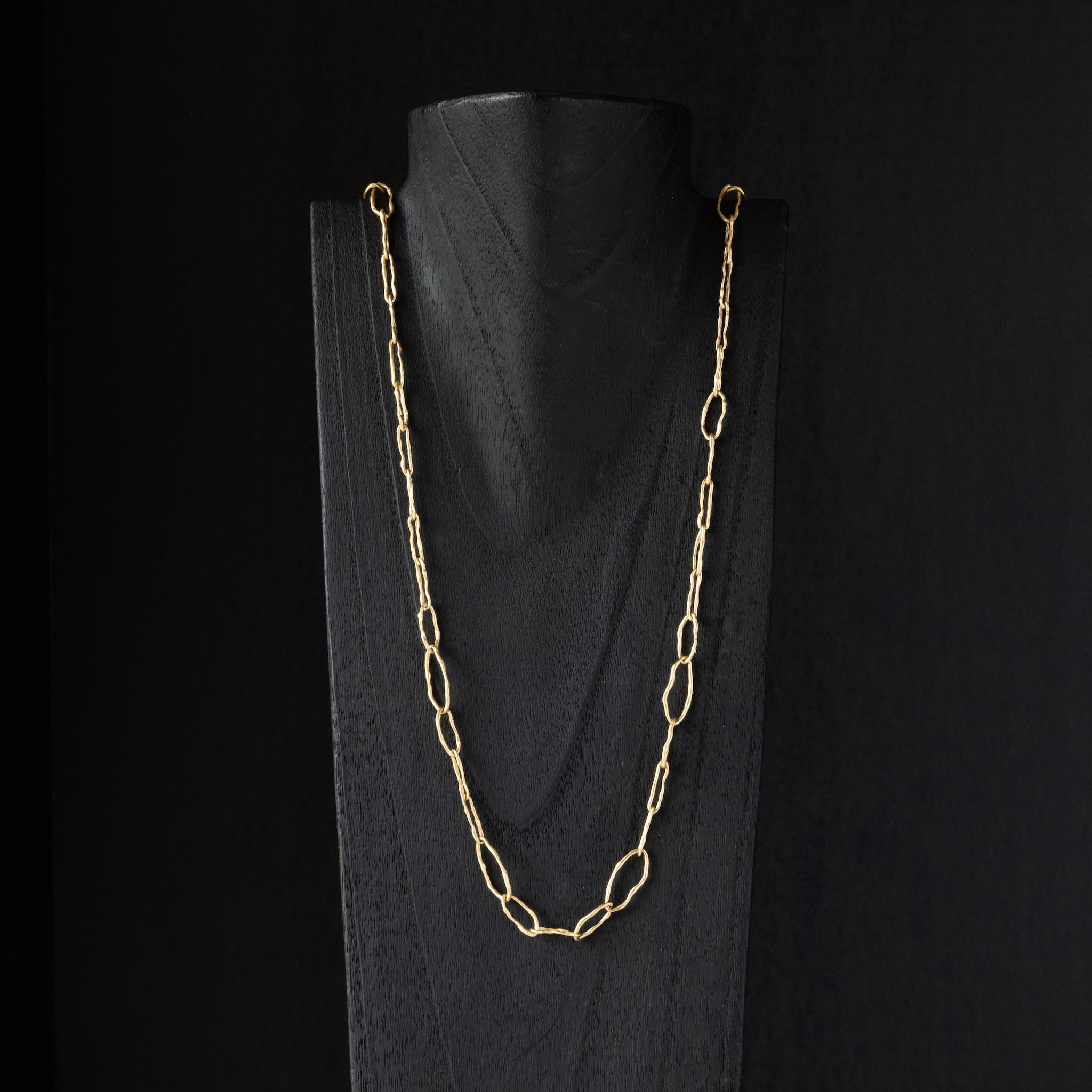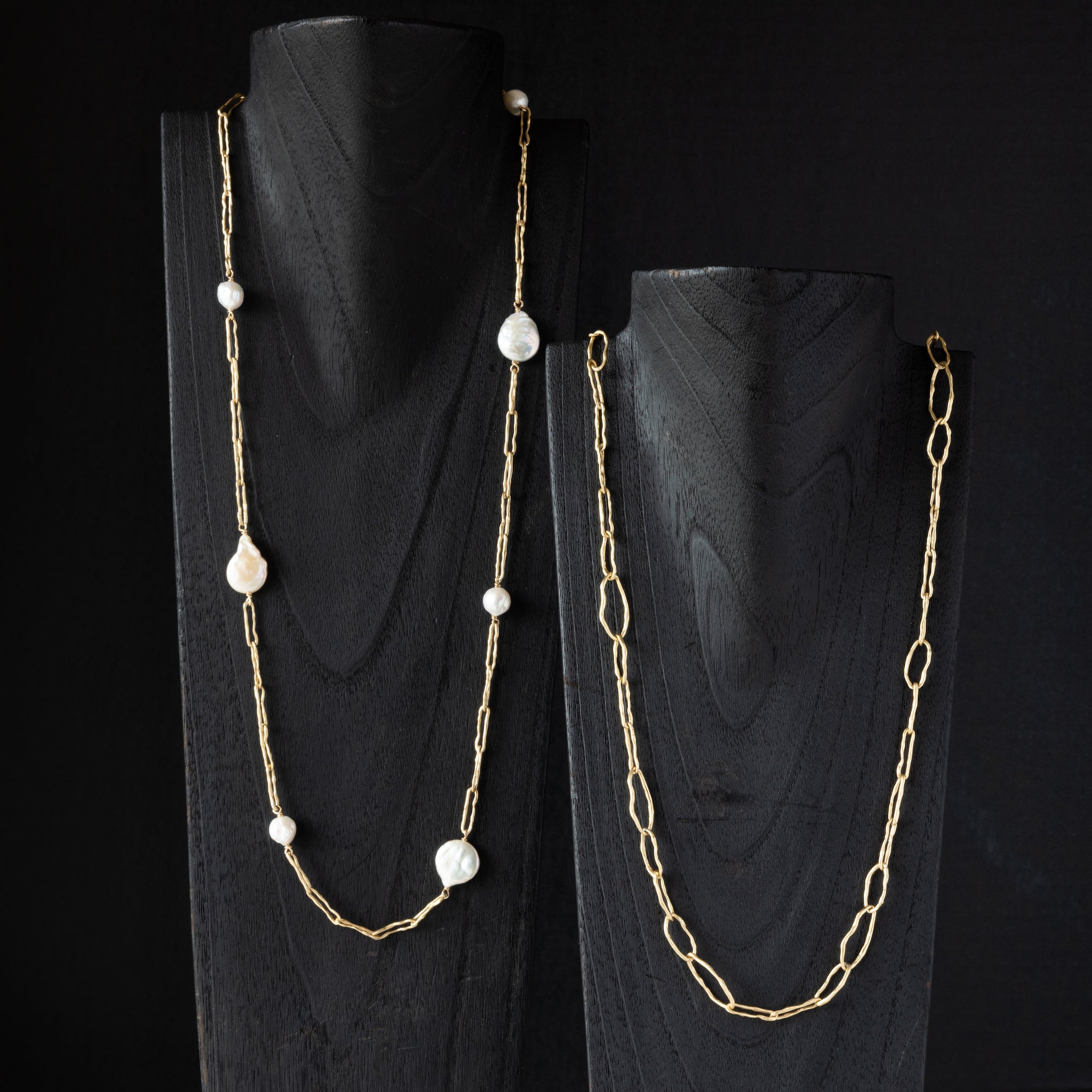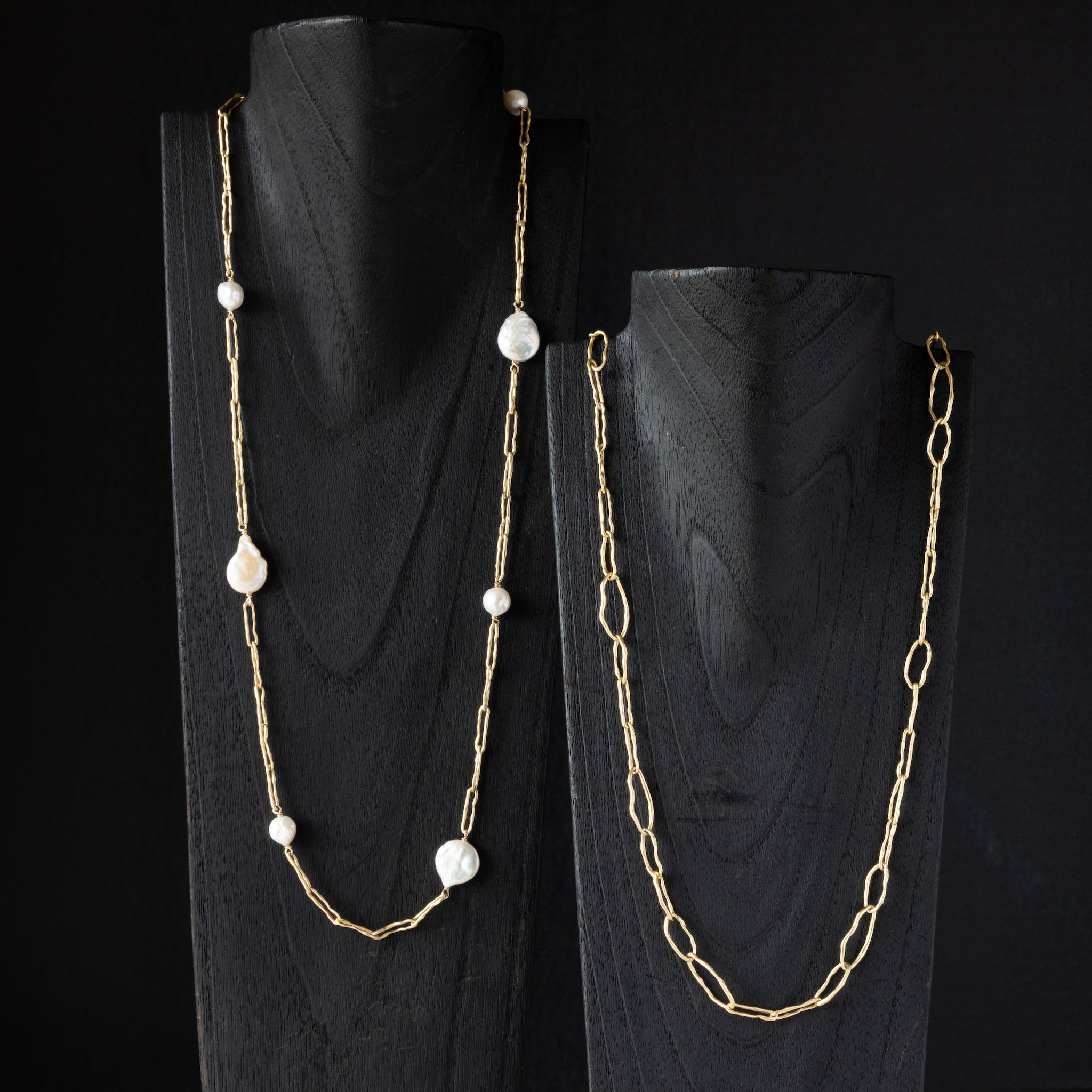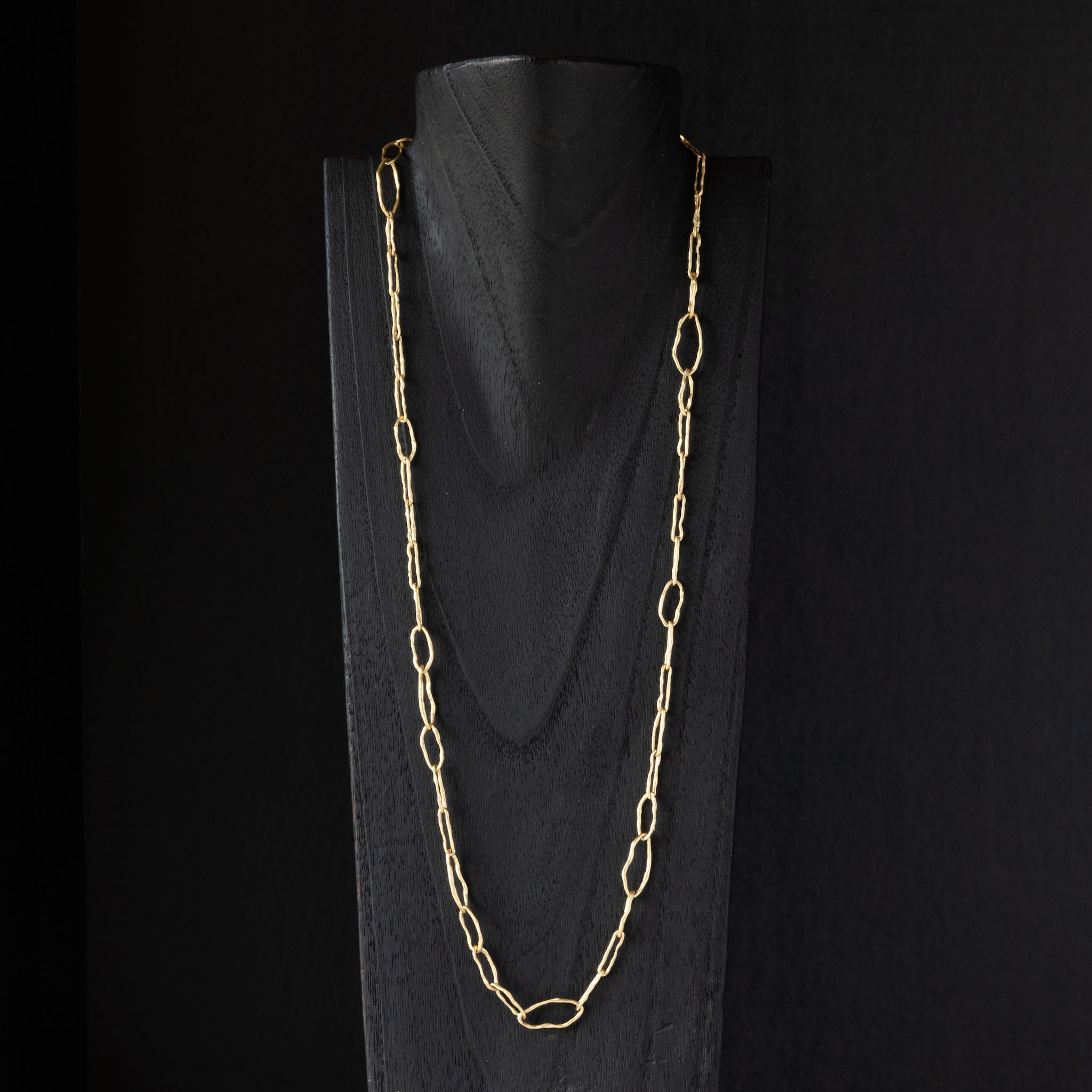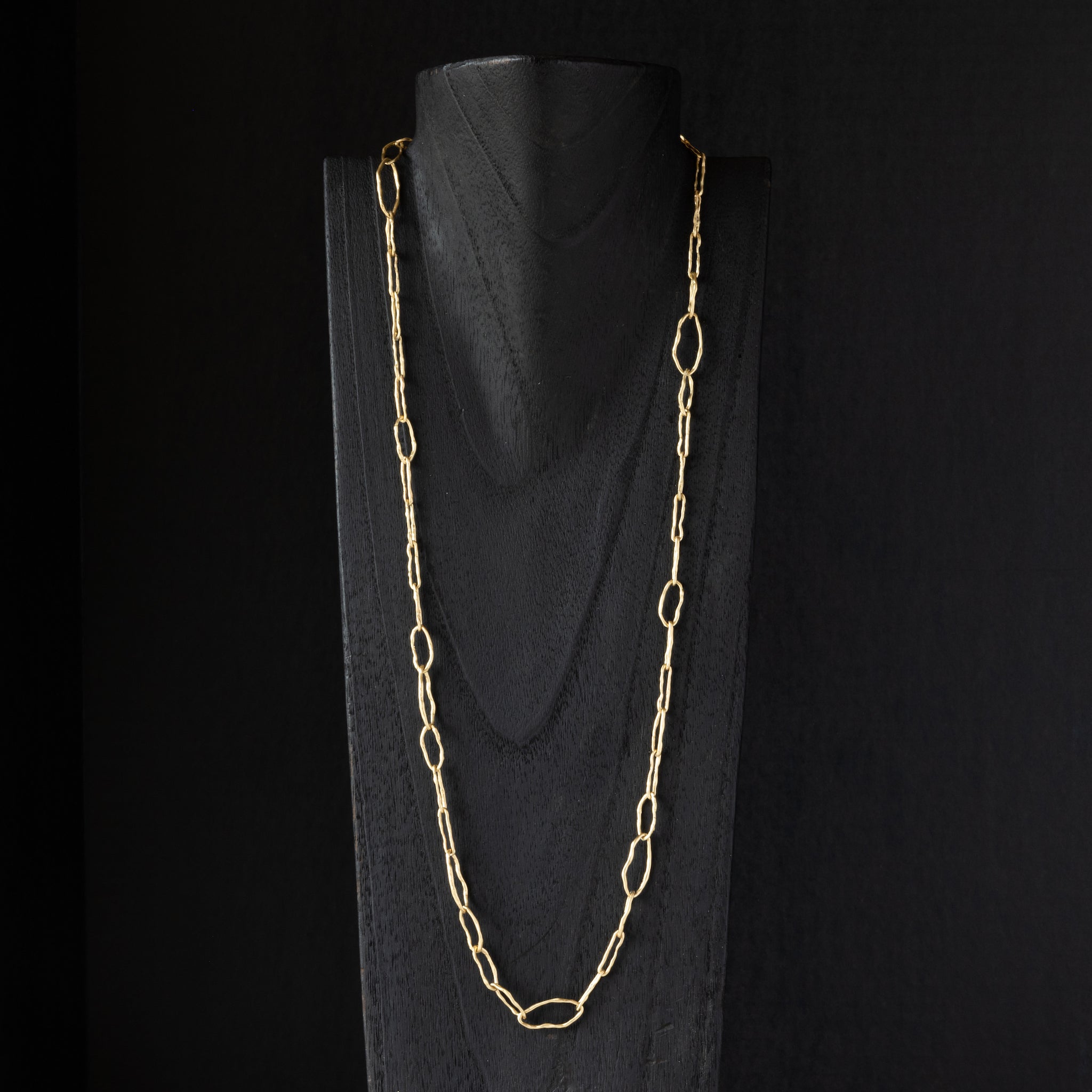 Melange Chain Necklace
Made in the United States
Designed by Julie Cohn

Made through the process of wax drawing and casting, the Melange chain was created with intersecting links to create a perfect line. Perfect as a stand alone piece, or added as an addition to a layered look.

Melange bronze chain of mixed links.
Measures 34" long.