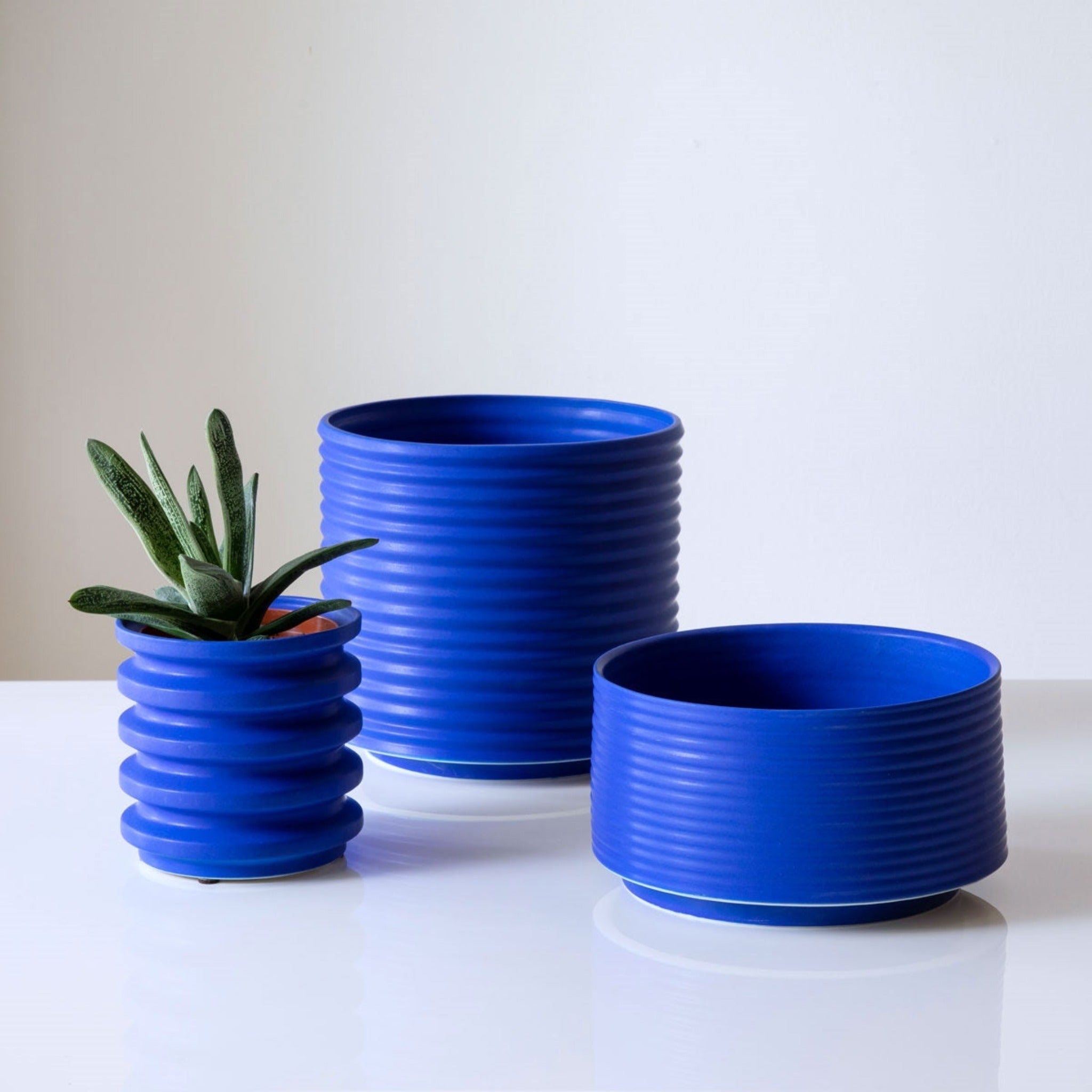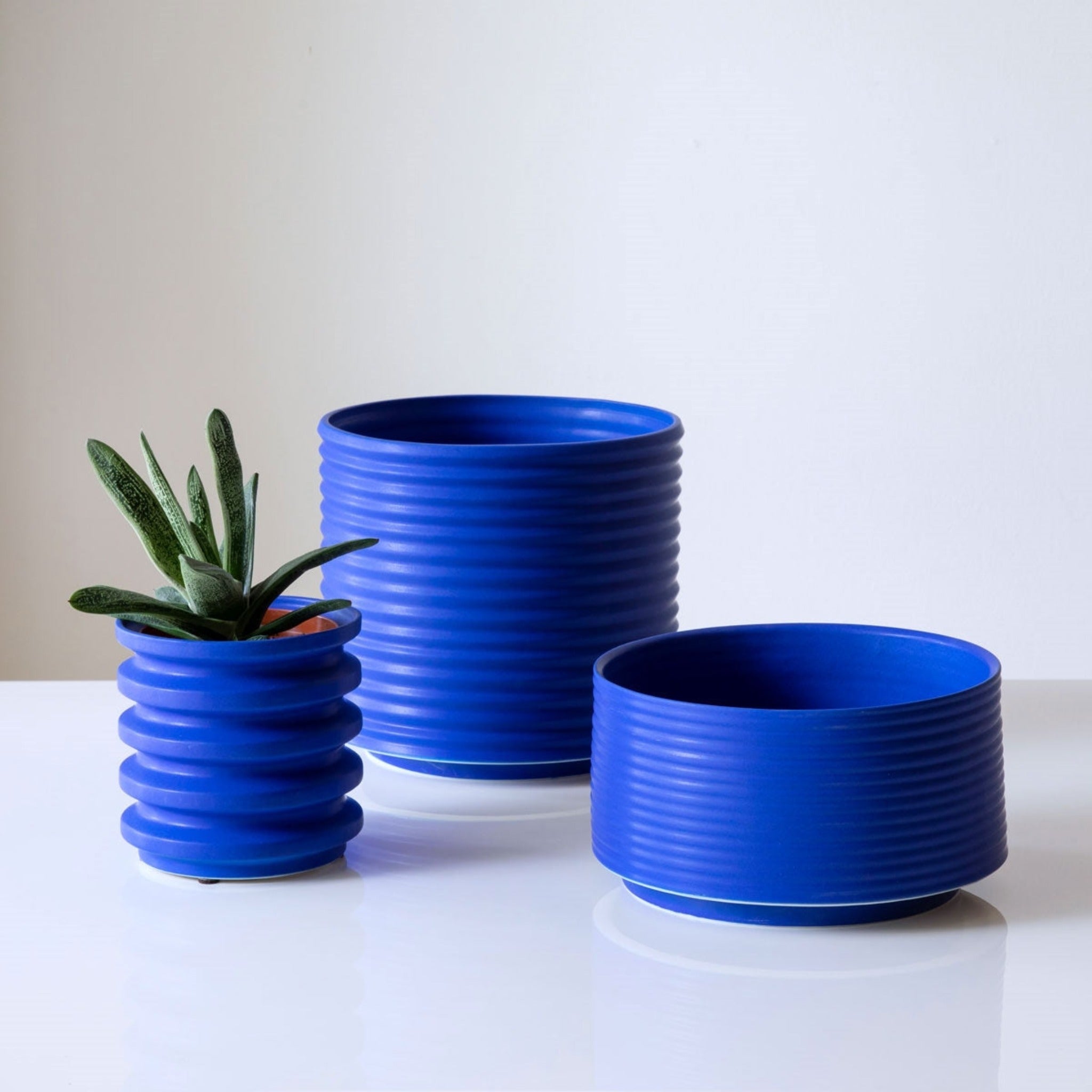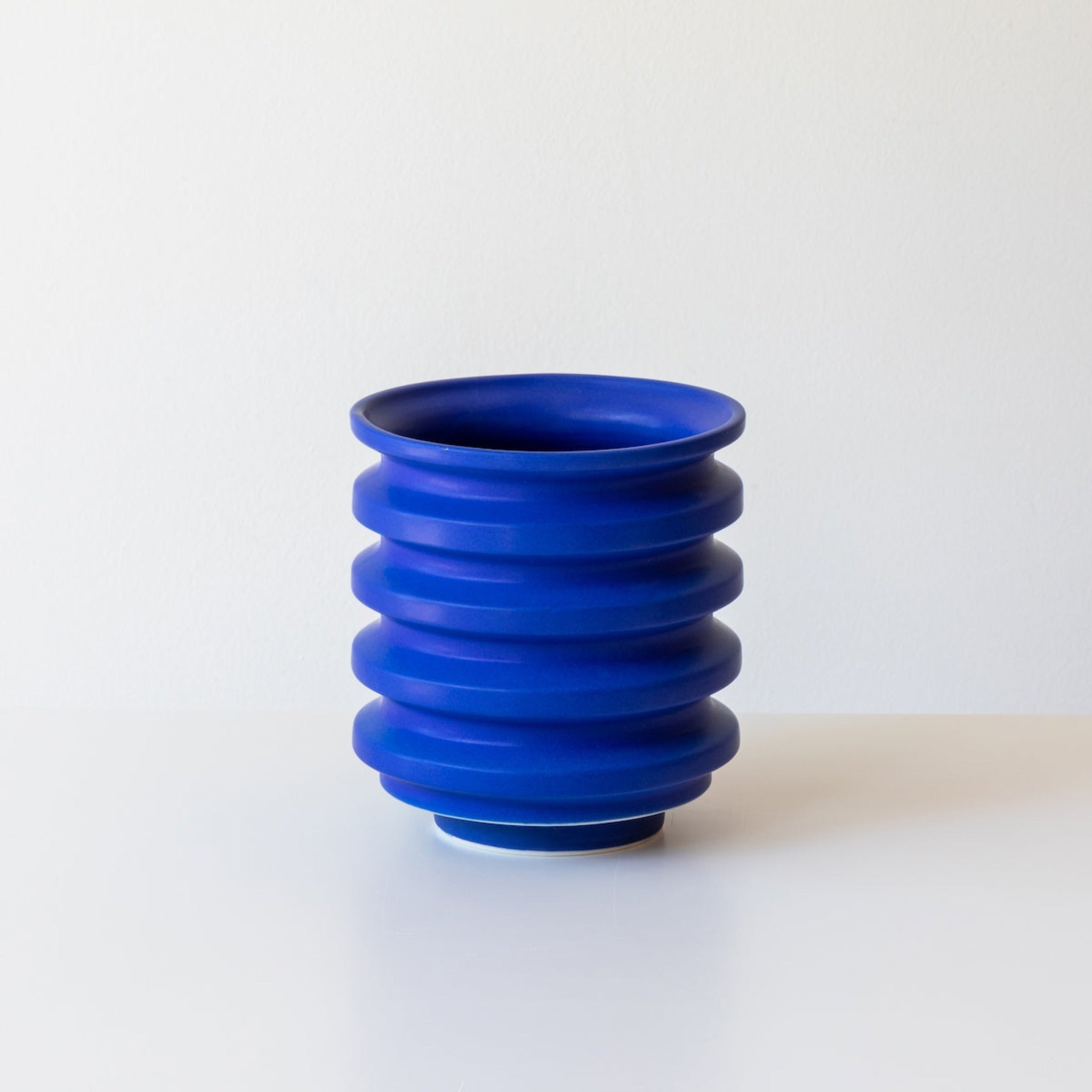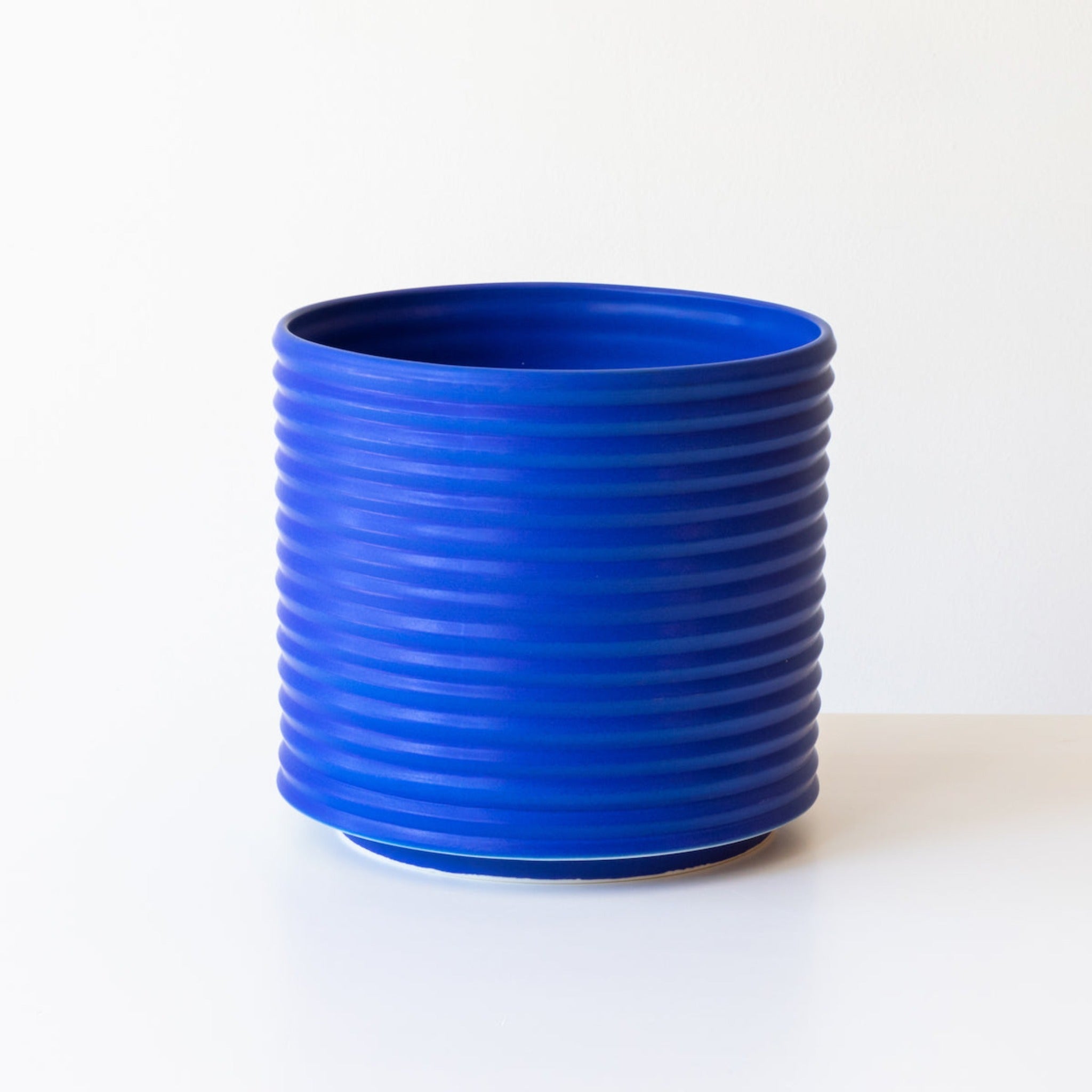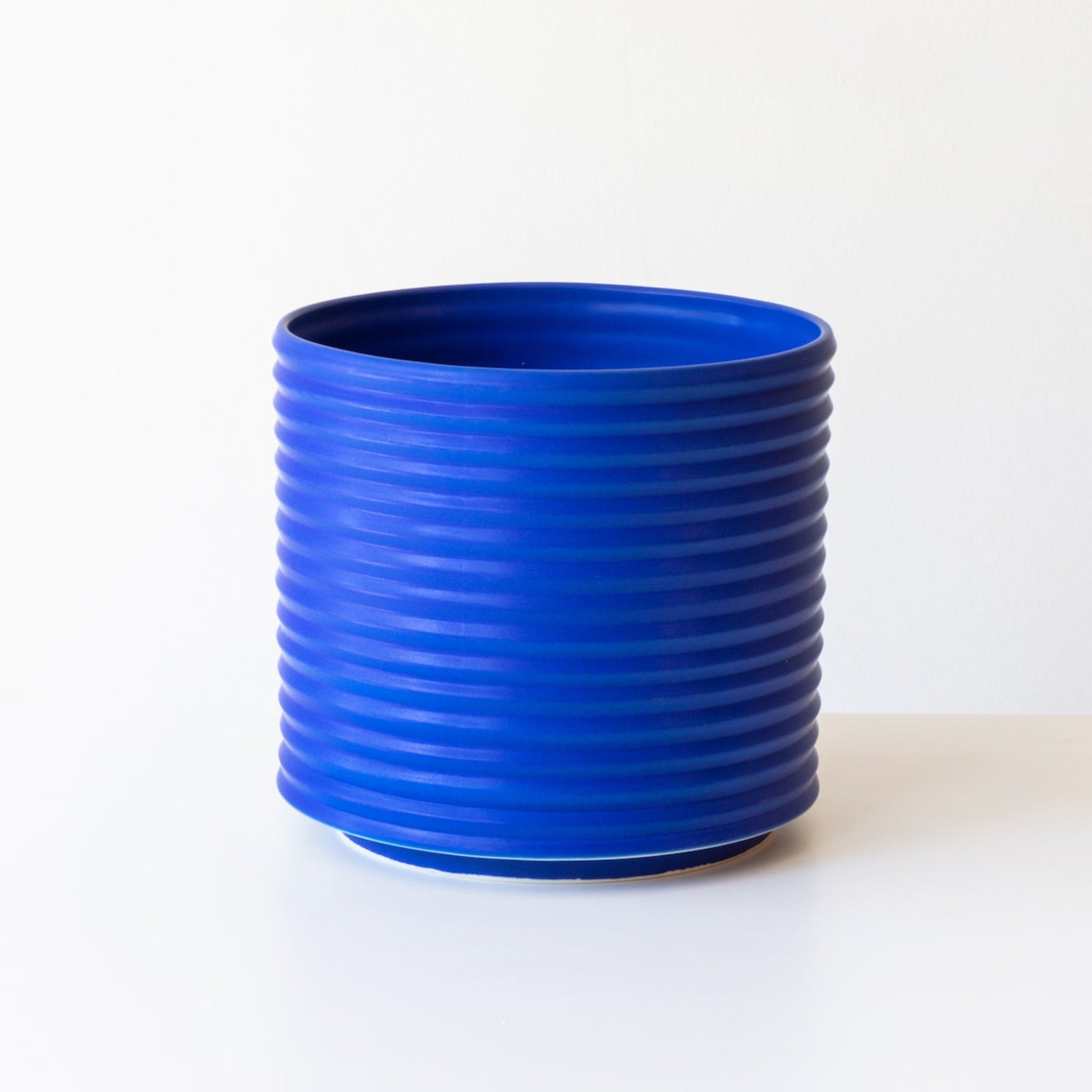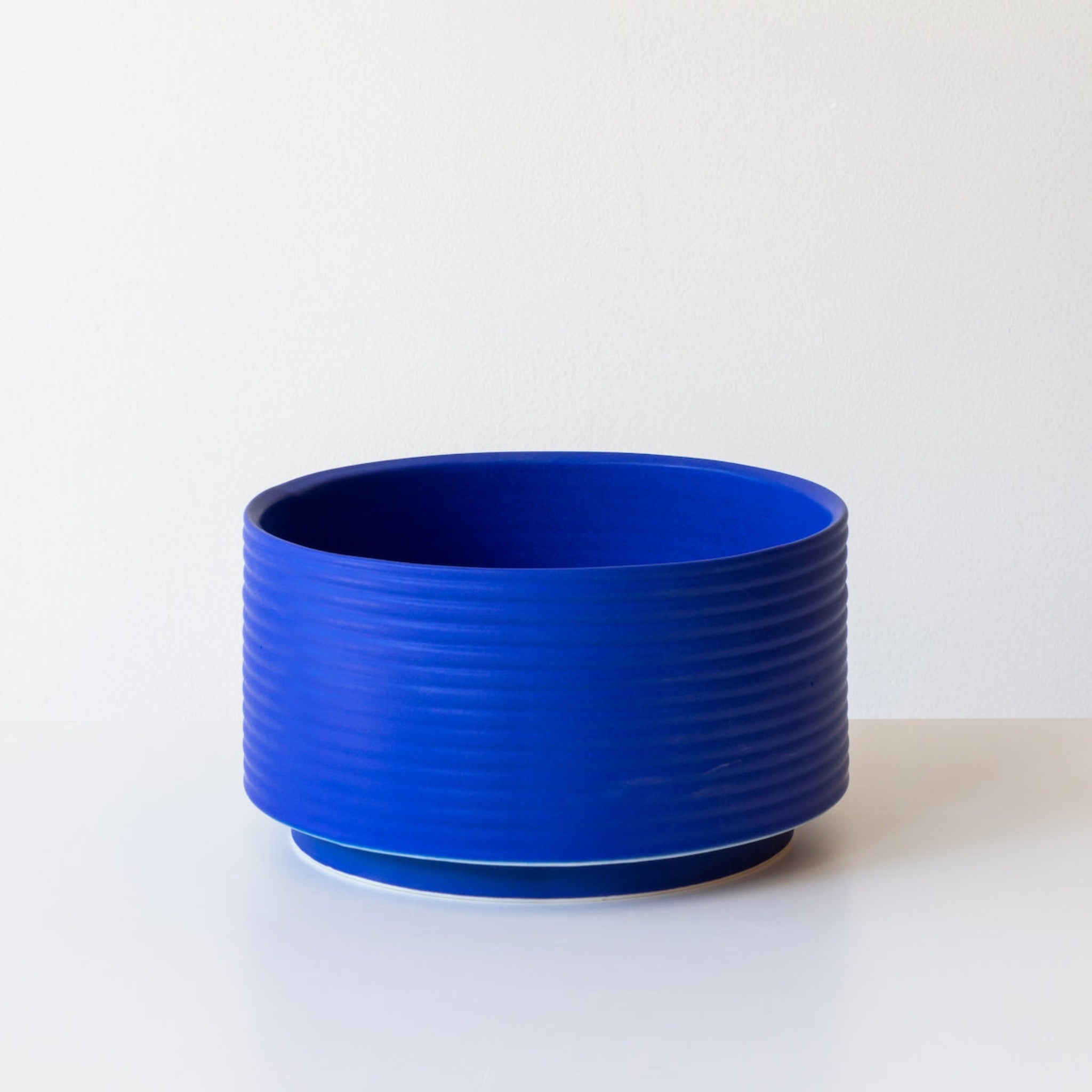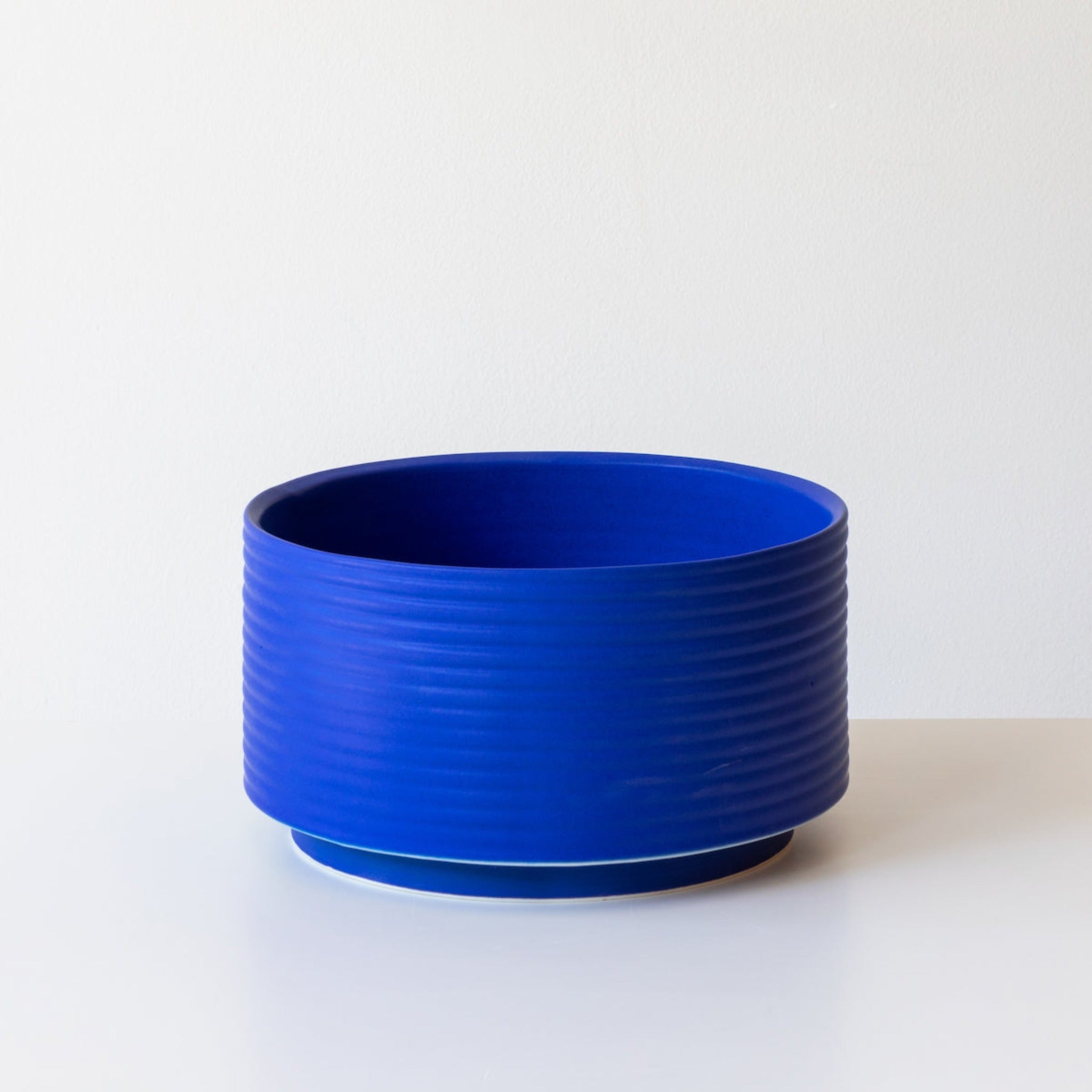 Porcelain Planters In Electric Blue
Made in the United States
This group of planters are made of two separate parts; the vessel and water tray. Proper drainage and water catchment aids in healthy plant growth.

Series of sophisticated electric blue planters with matte exterior and high gloss interior.

Available styles:
Block planter: 4.75"D x 5.25"H 
Oblique planter: 7.75"D x 7.75"H 
Ribbed planter: 7.75"D x 3.8"H 

Additional colors available on the website.

(Due to the handmade nature, there will be slight variations in size and some have more speckles than others).