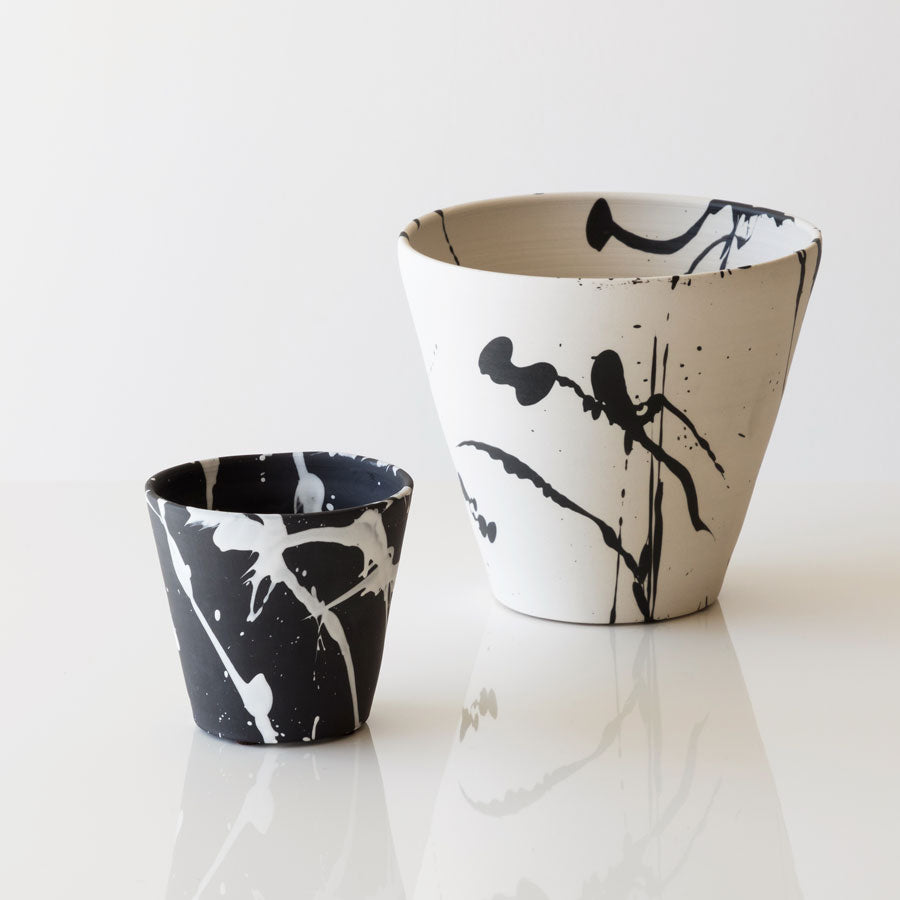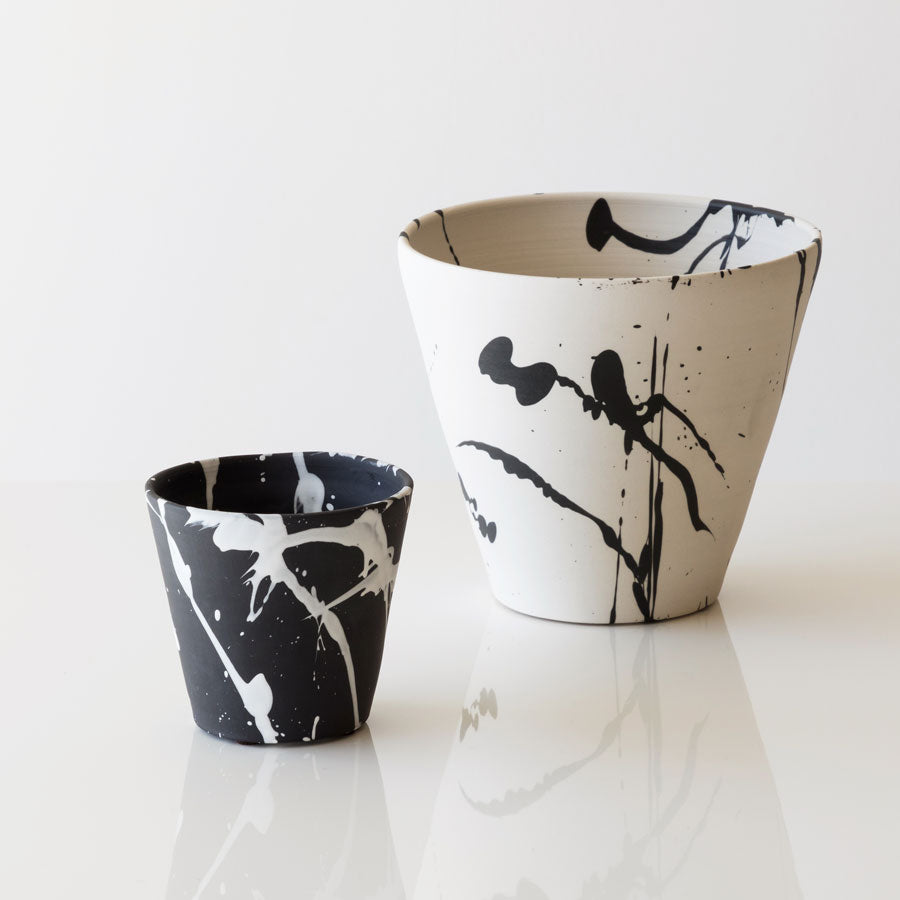 Torrent Planters
Made in the United States
Each planter is thrown on the wheel from porcelain and hand painted. The porcelain is left unglazed with one drainage hole in the base. 

Handcrafted porcelain planters. 
Featuring a splatter pattern on exterior.

Available colors:
Black (Small) : 4"D x 4"H
White (Large): 6"D x 7"H

(Due to the handmade nature of the product, please expect some variation in the design).