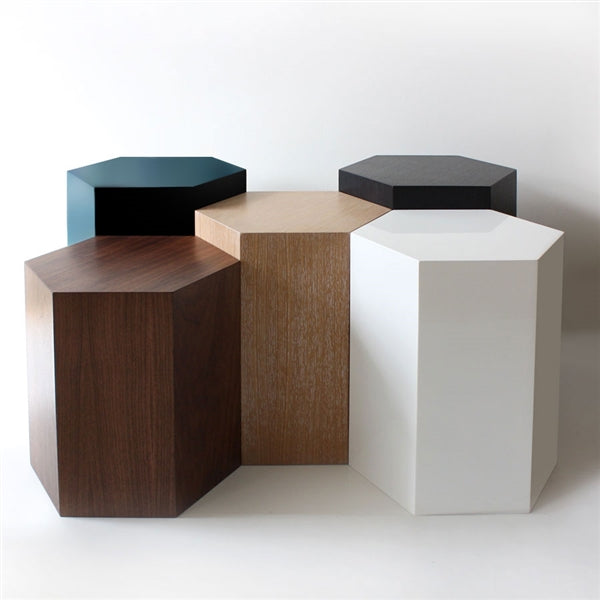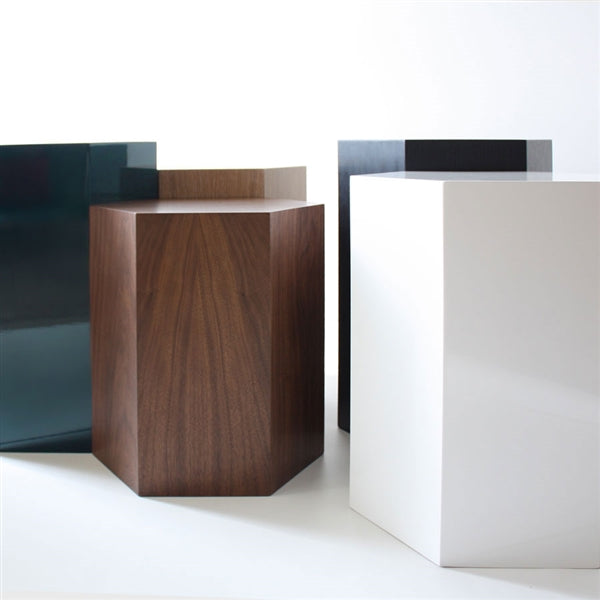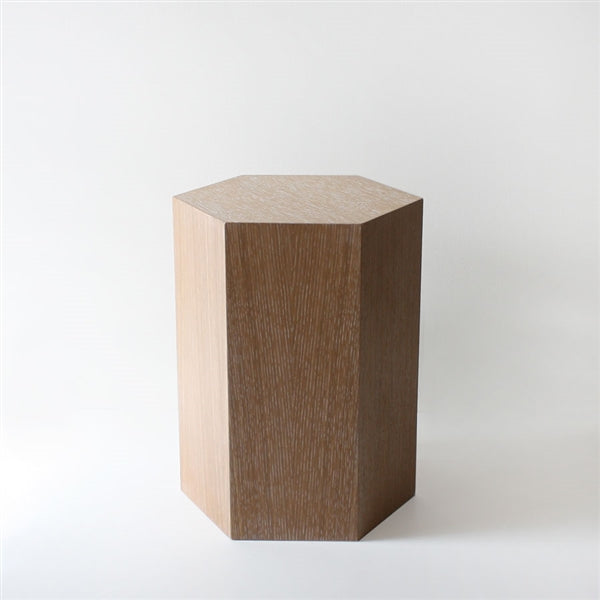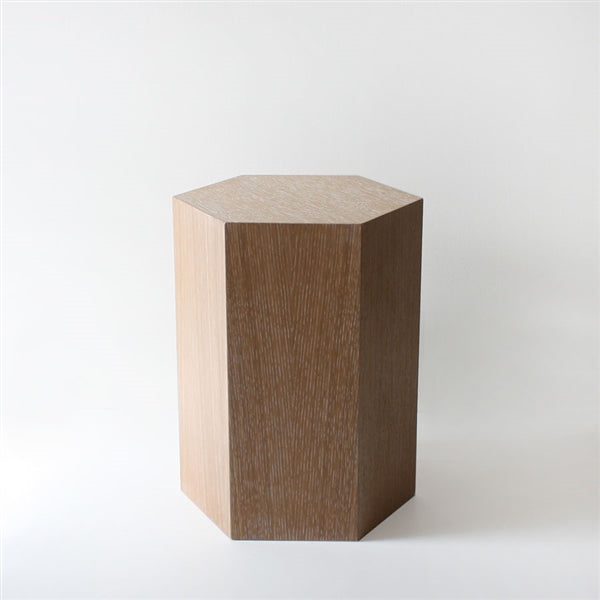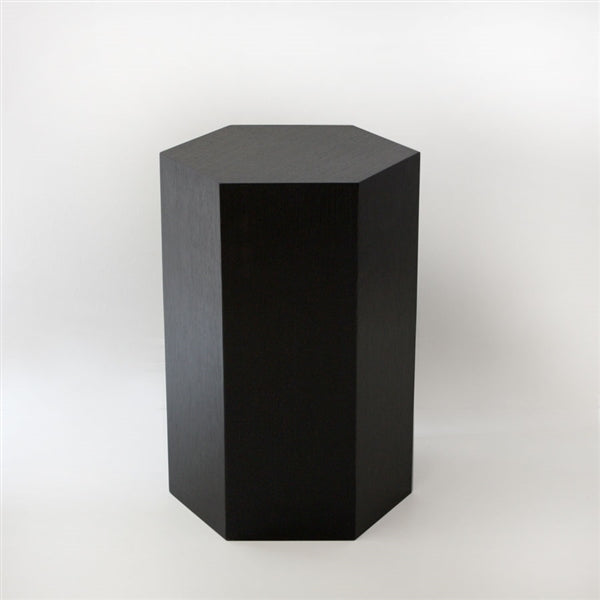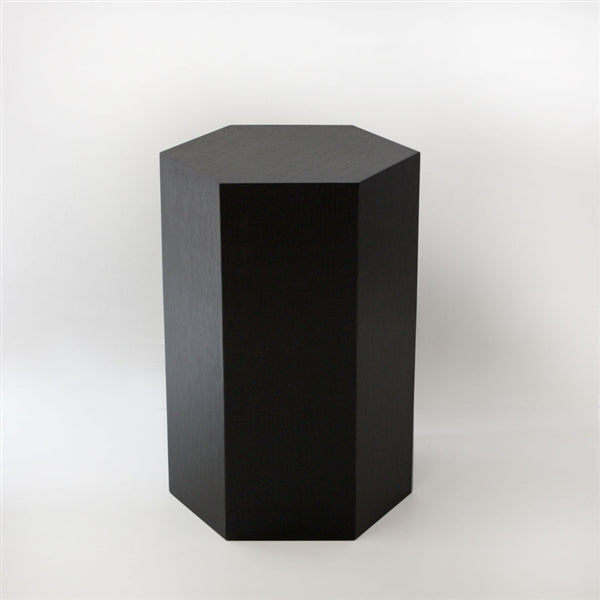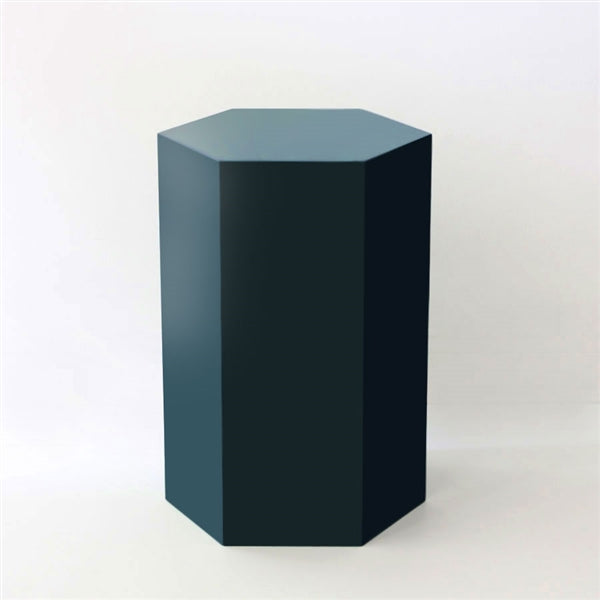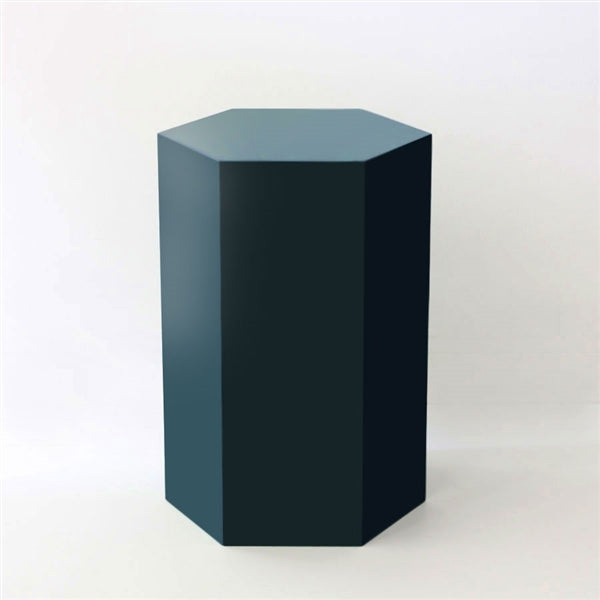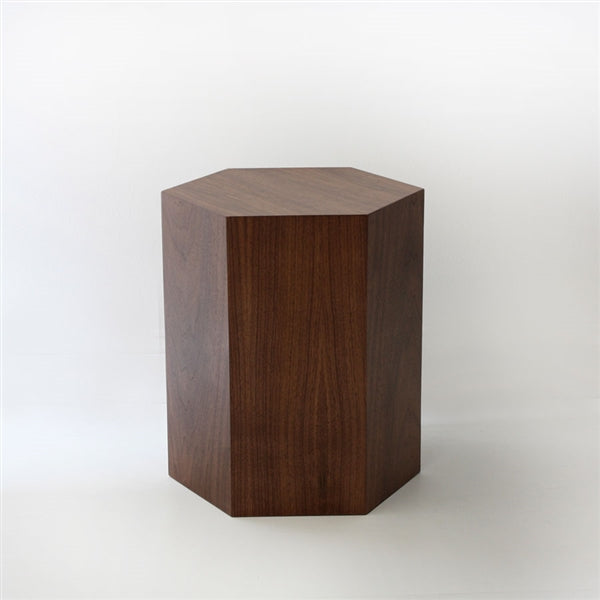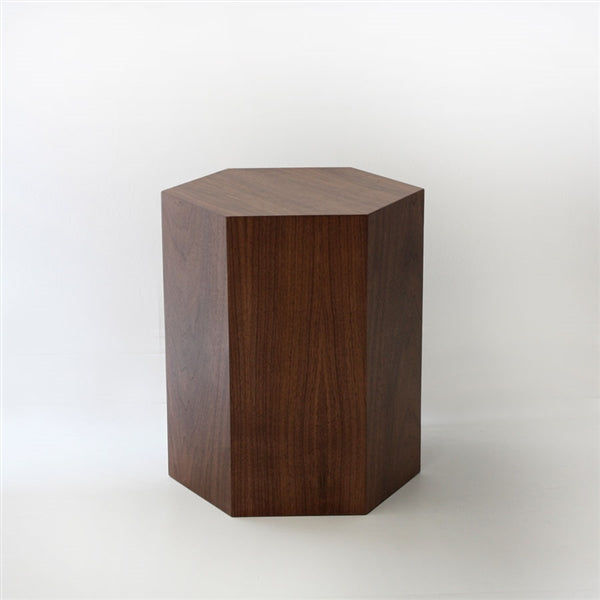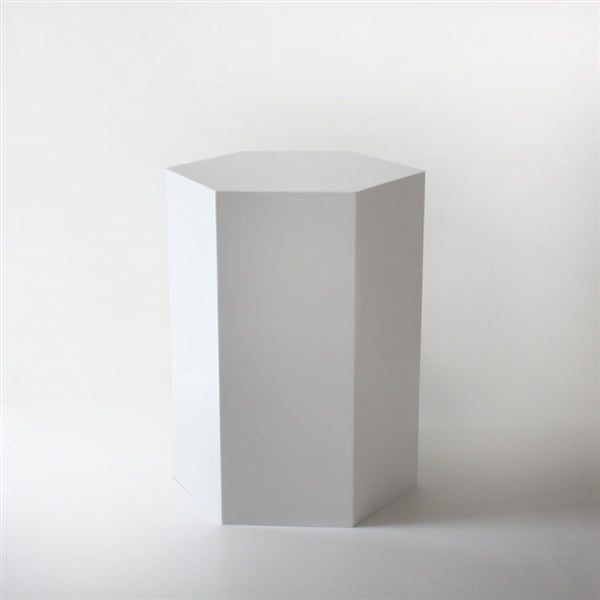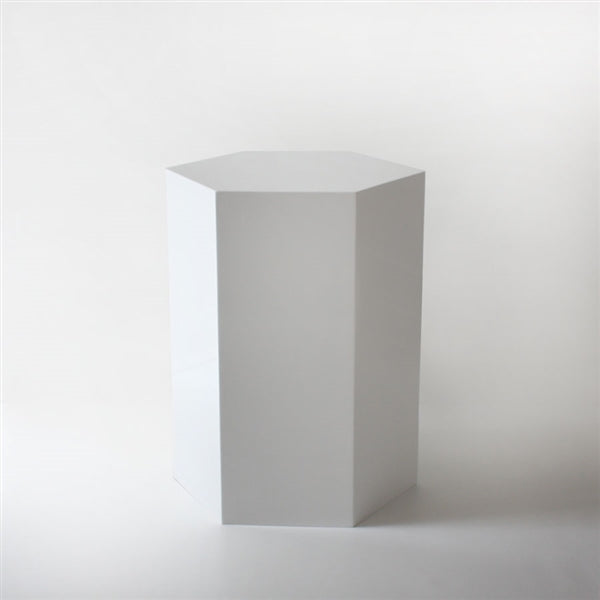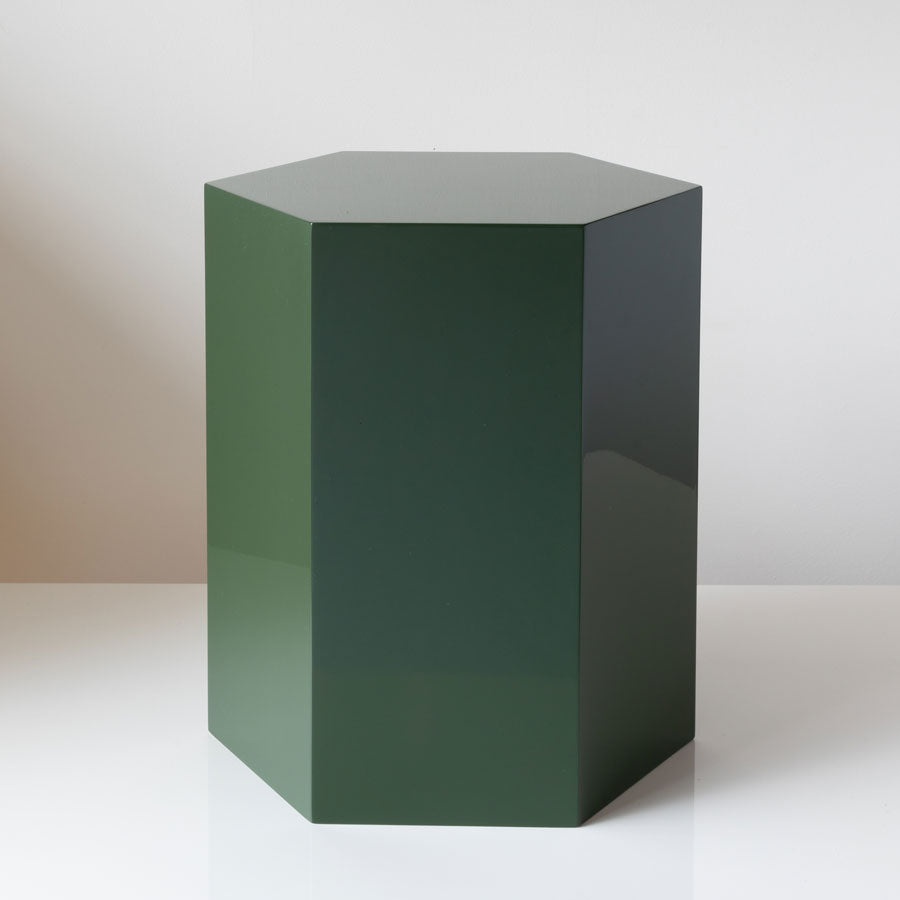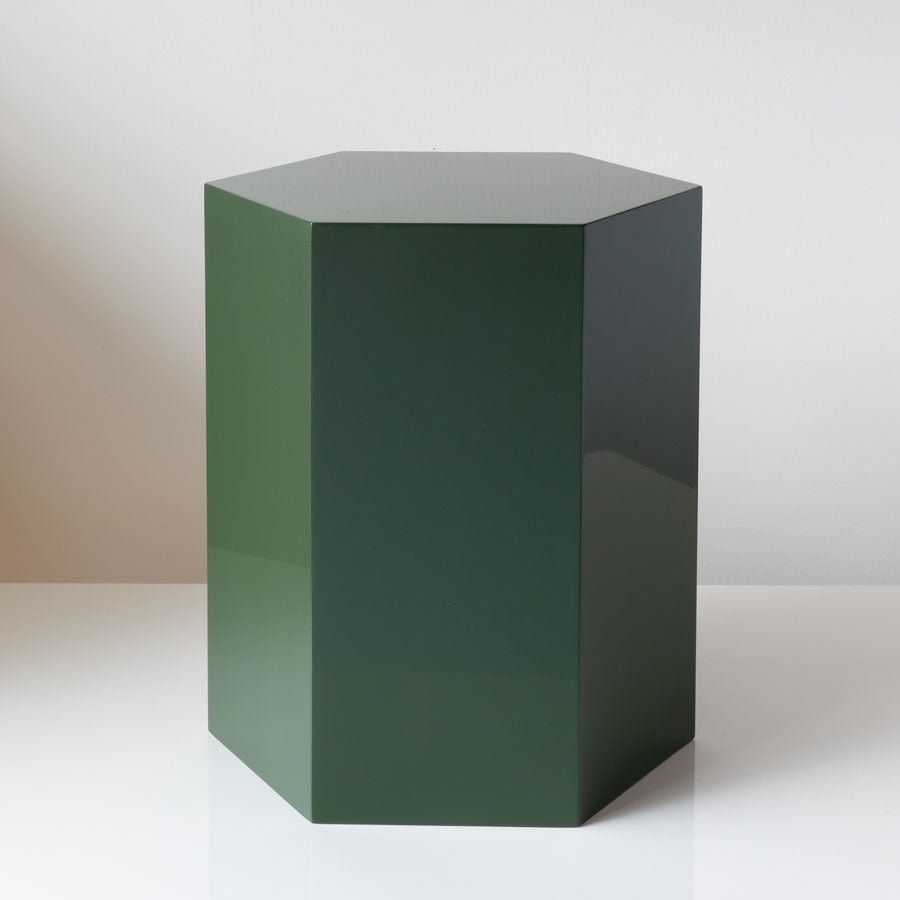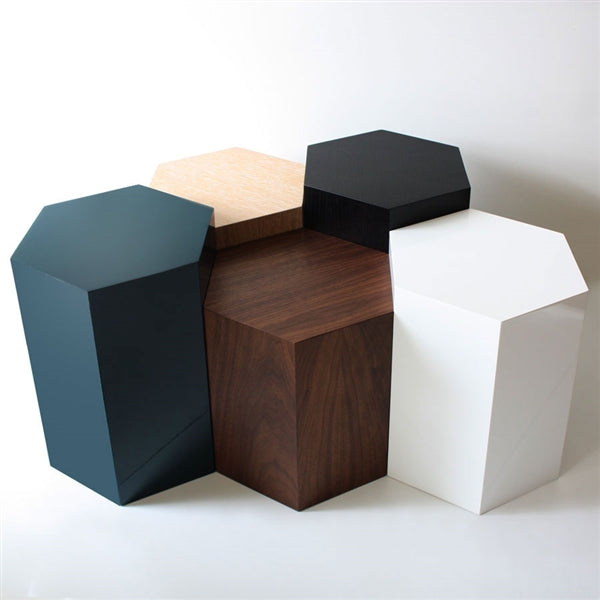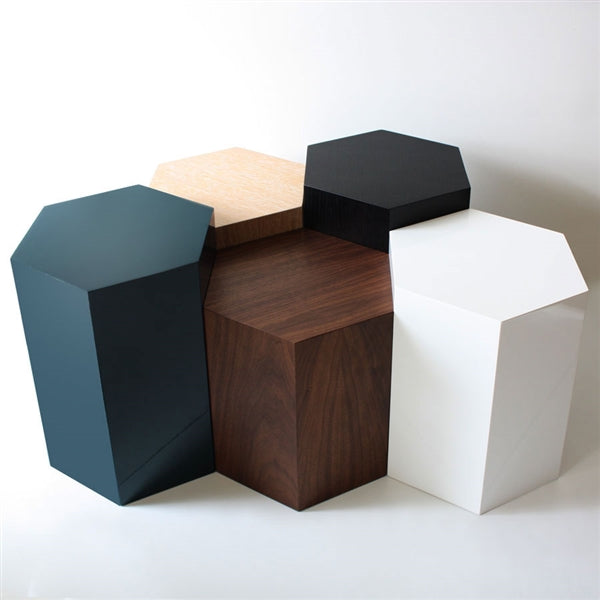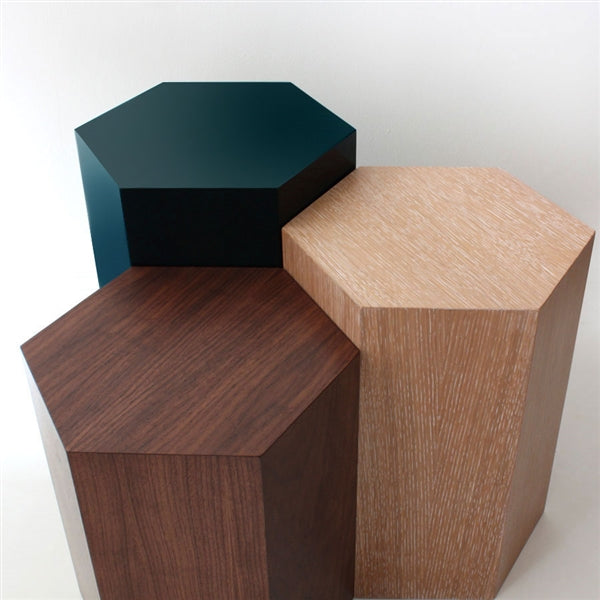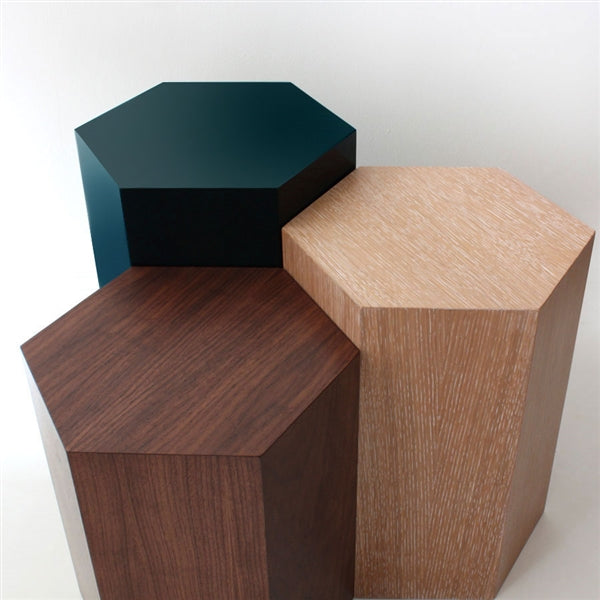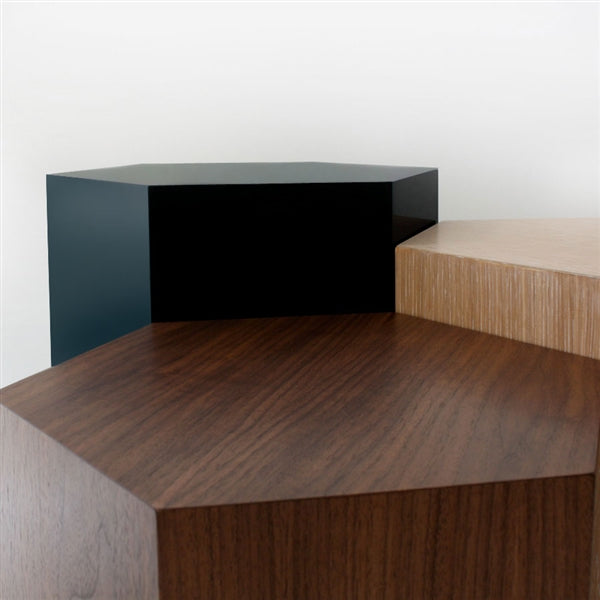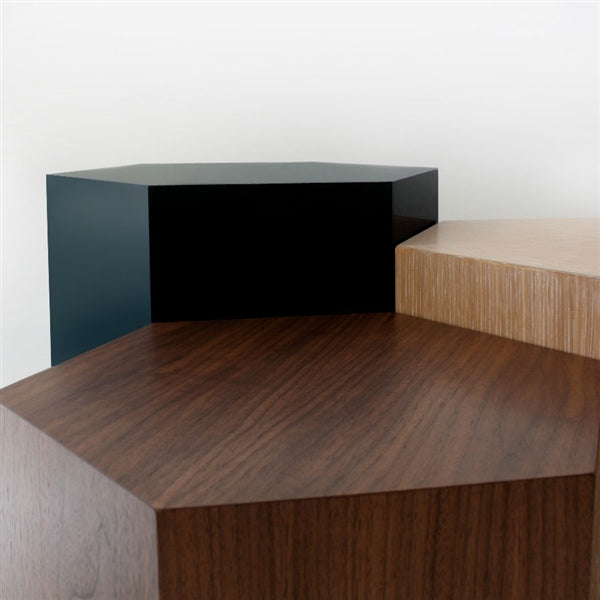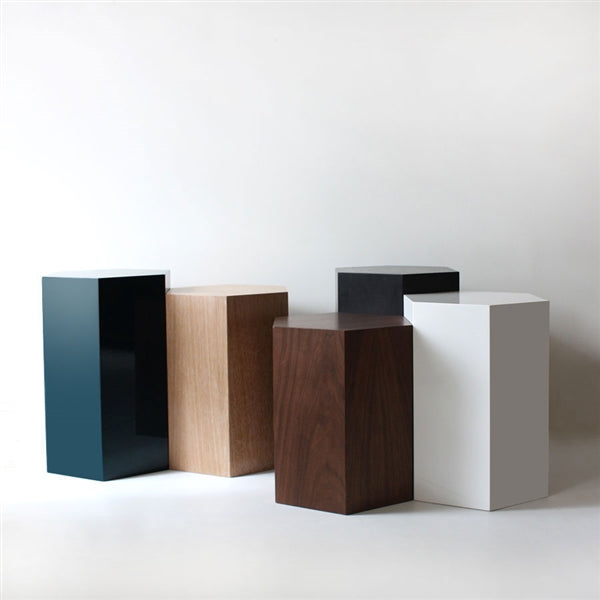 Hive Collection Side Tables
made in Bridgehampton, NY
Designed by Comerford Collection

Geometric wooden side tables.
Great for mixing and matching, or for individual use.

Available sizes,

14"H, 16"H, 18"H, 20"H and 22"H

Available style options,
Walnut
Cerused White Oak
Ebonized Oak
Lacquer in Peale Green

White
Harbor Blue

Comerford Collection custom finishes and sizes available.
Learn more about custom options.

14 week lead time. Item ships via freight.
Please contact us for a delivery quote.