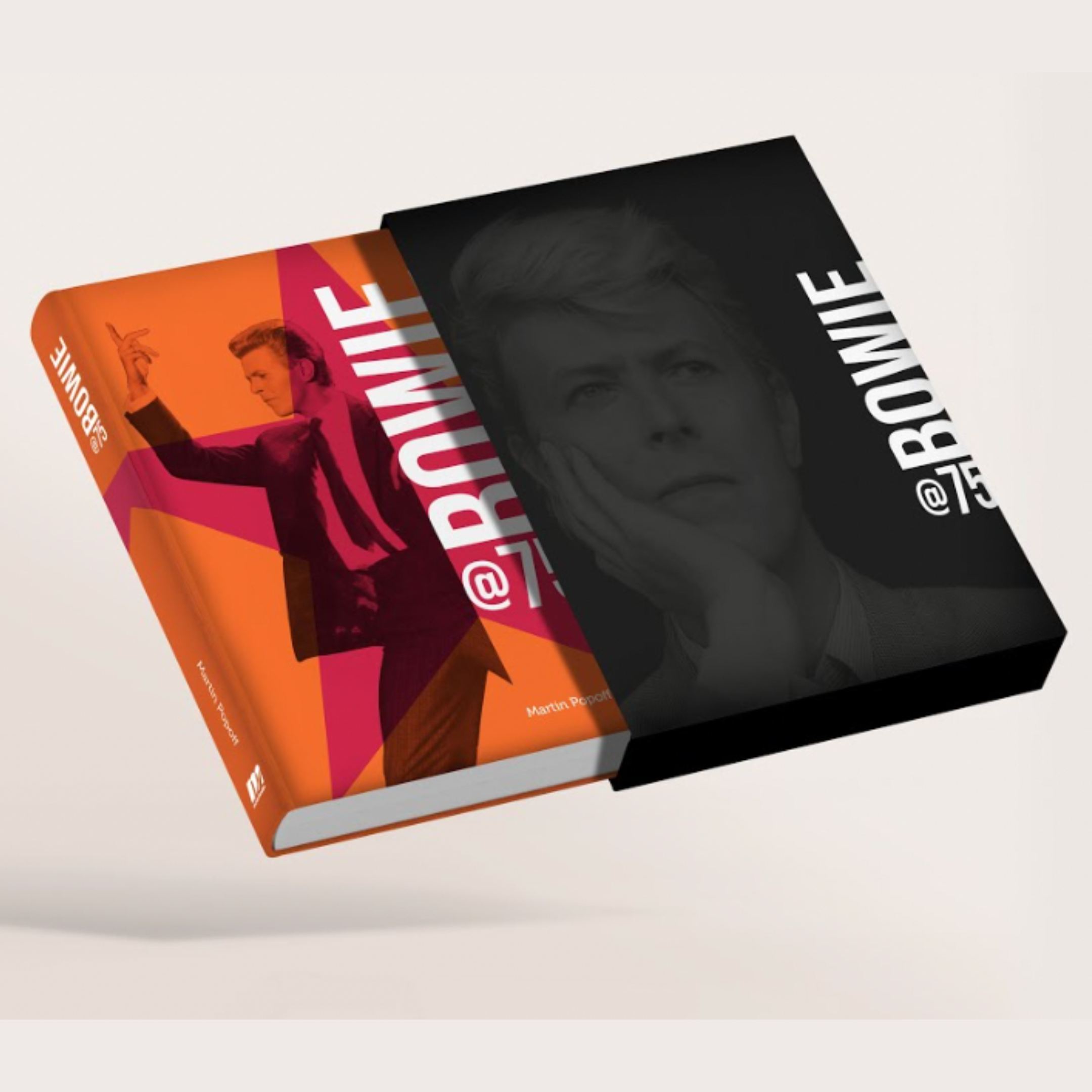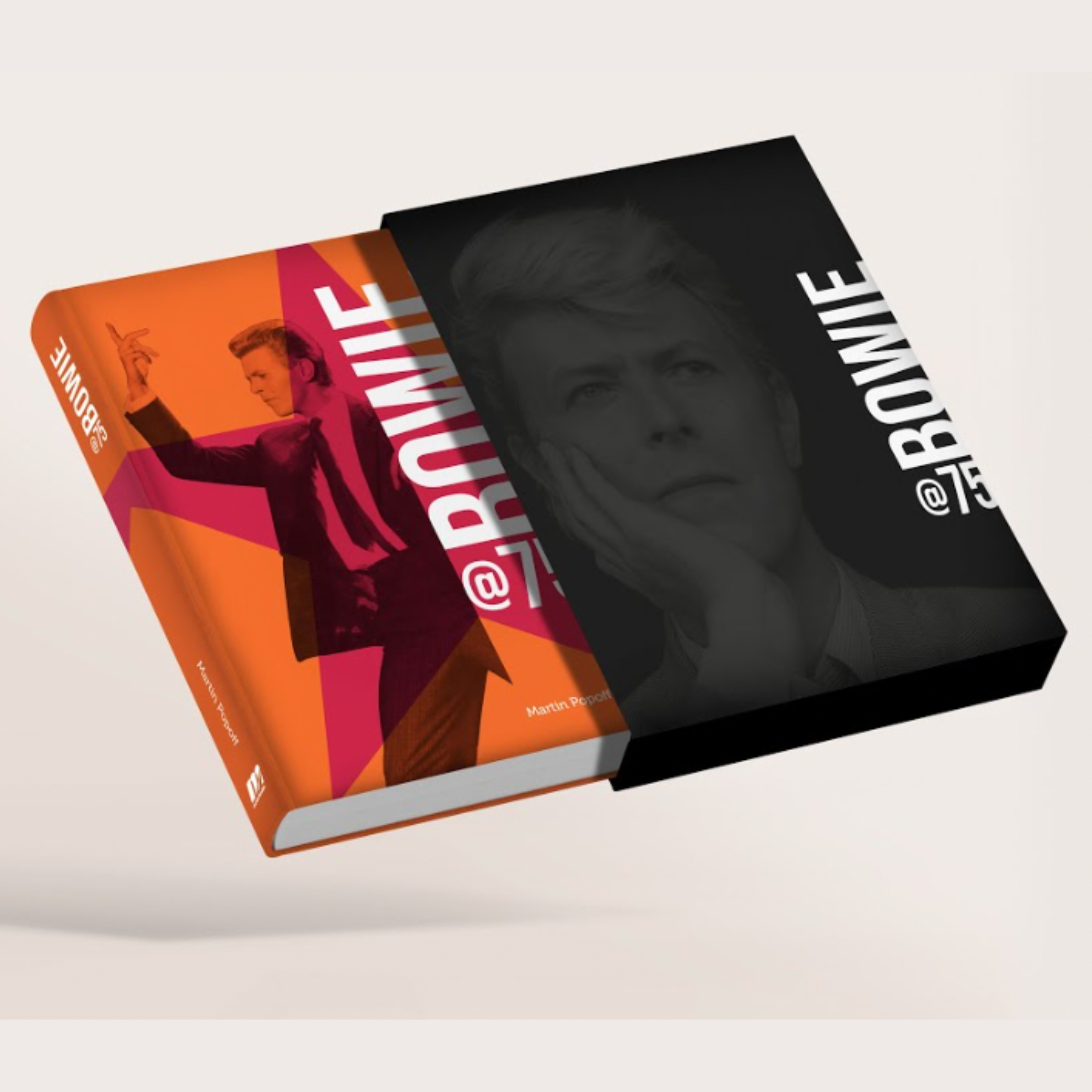 Bowie at 75
by Martin Popoff
A unique and beautifully produced celebration of the iconic and beloved rock star, Bowie at 75 features a slipcased hardcover with a gatefold timeline, gatefold artwork, frameable pull-out gig poster, and a pull-out photo print!

Hendrix, Joplin, Mercury…few rock artists garner as much adulation after passing as they did in life. In Bowie at 75, veteran rock journalist Martin Popoff examines David Bowie's extraordinary life through the lens of 75 significant career achievements and life events, guiding you through all 27 studio albums, as well as a curated selection of earworm singles.

9.75" x 1.45" x 11.45"
Hardcover, 208 pages.