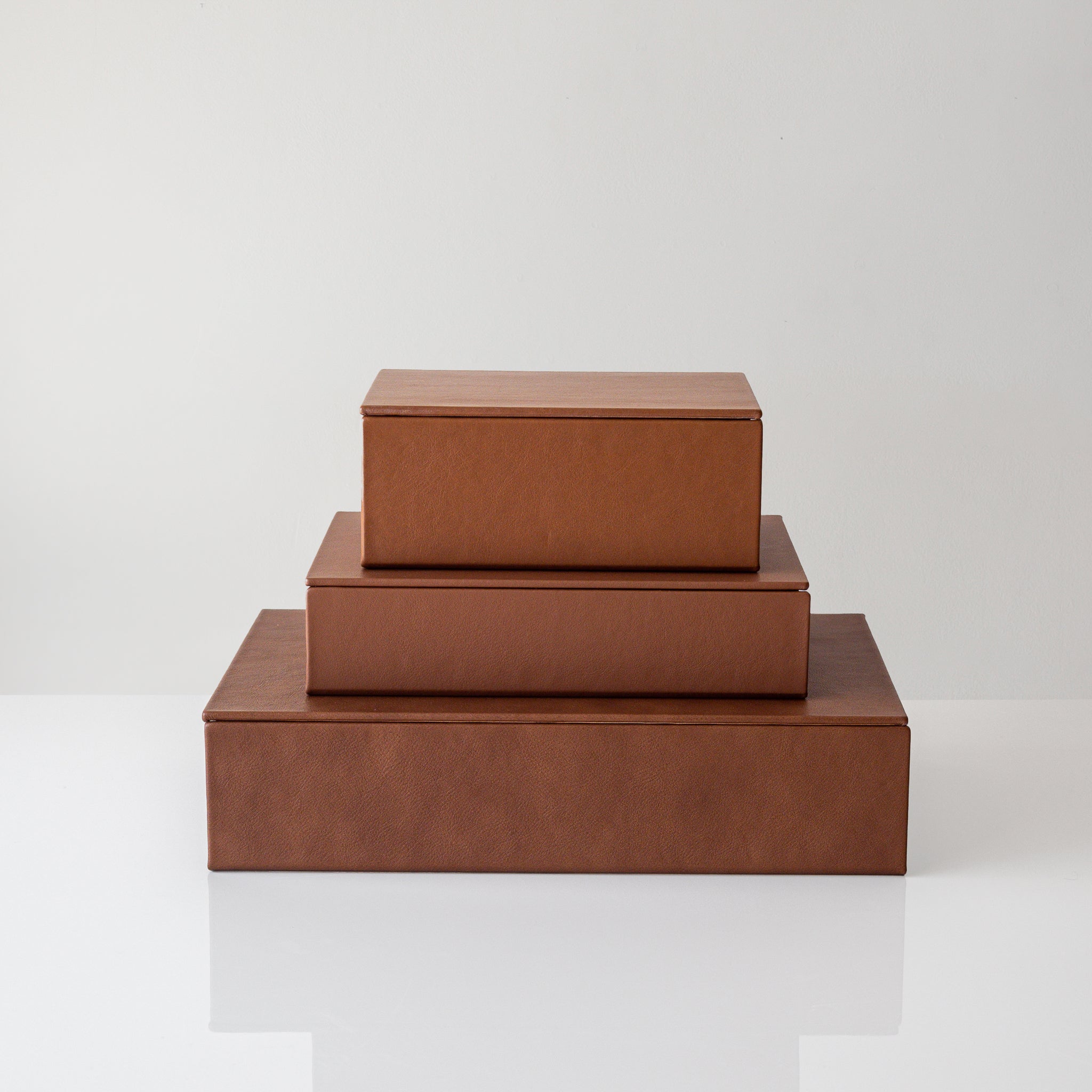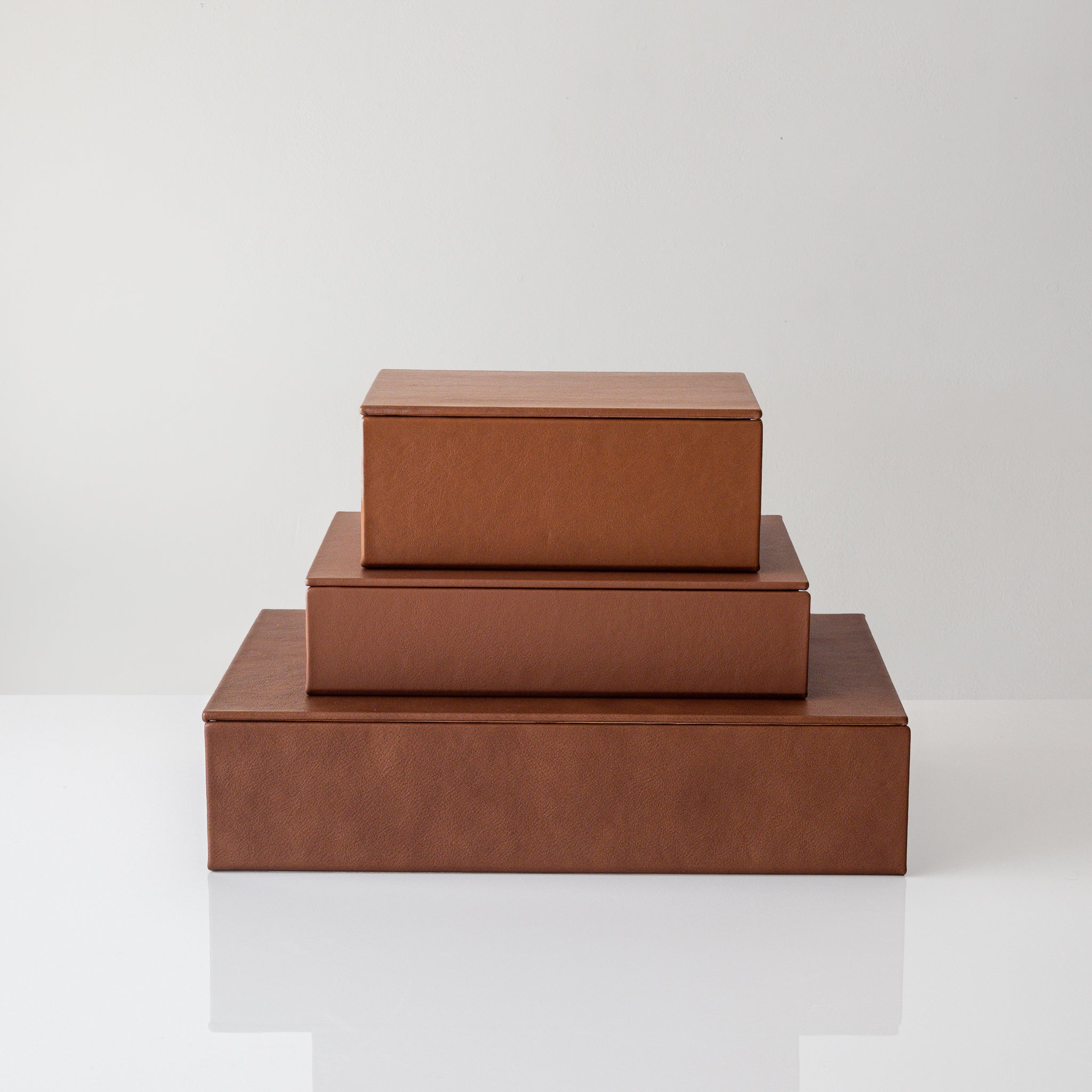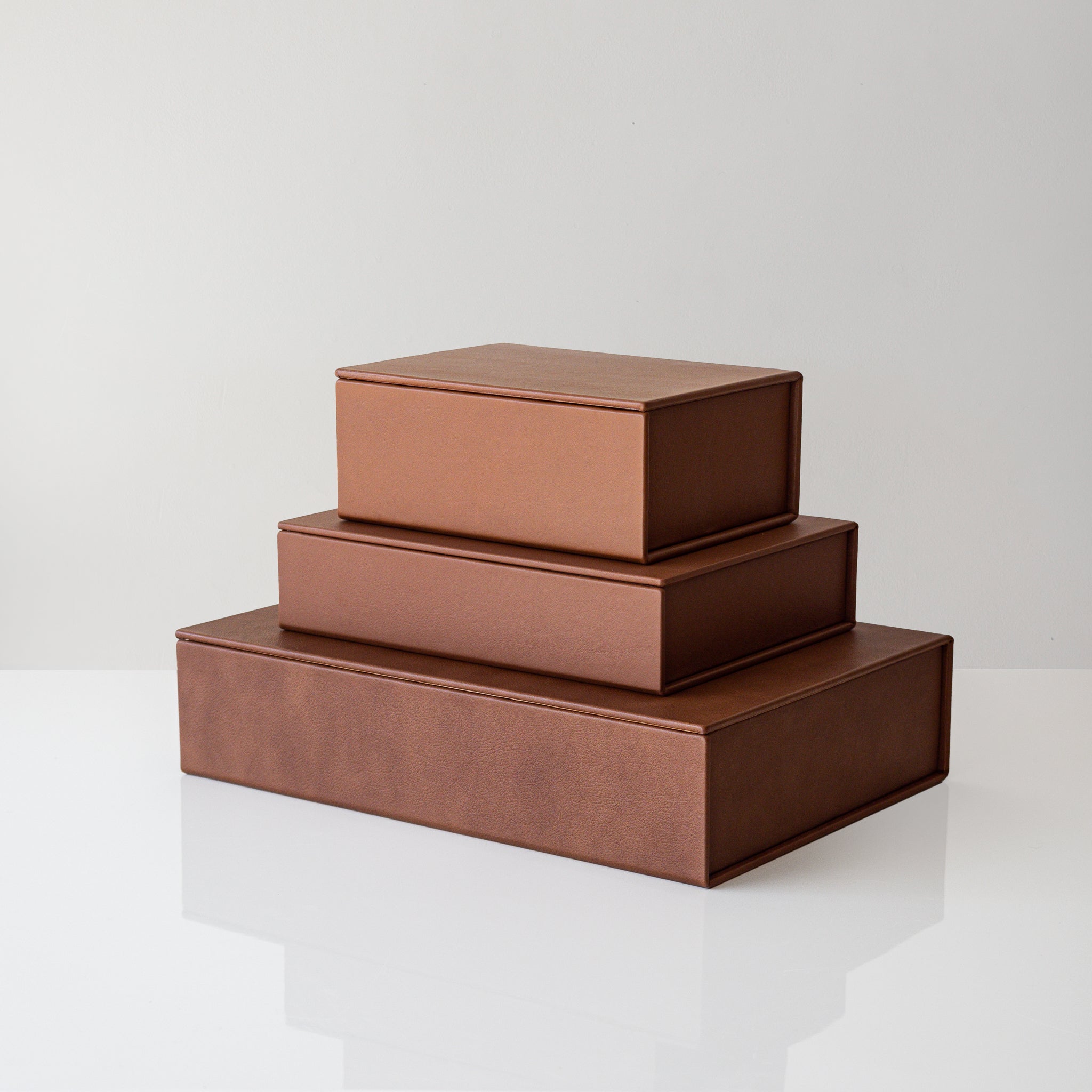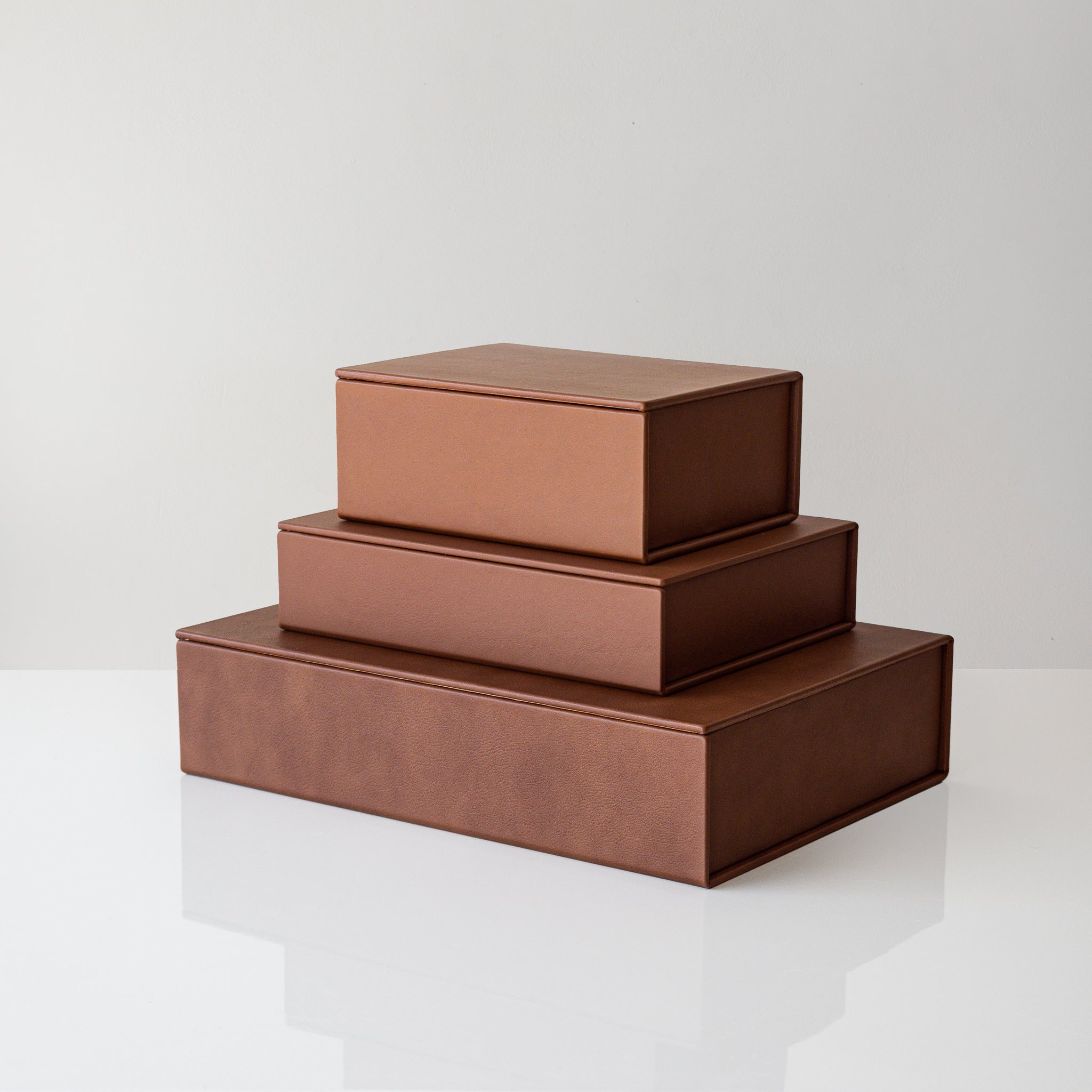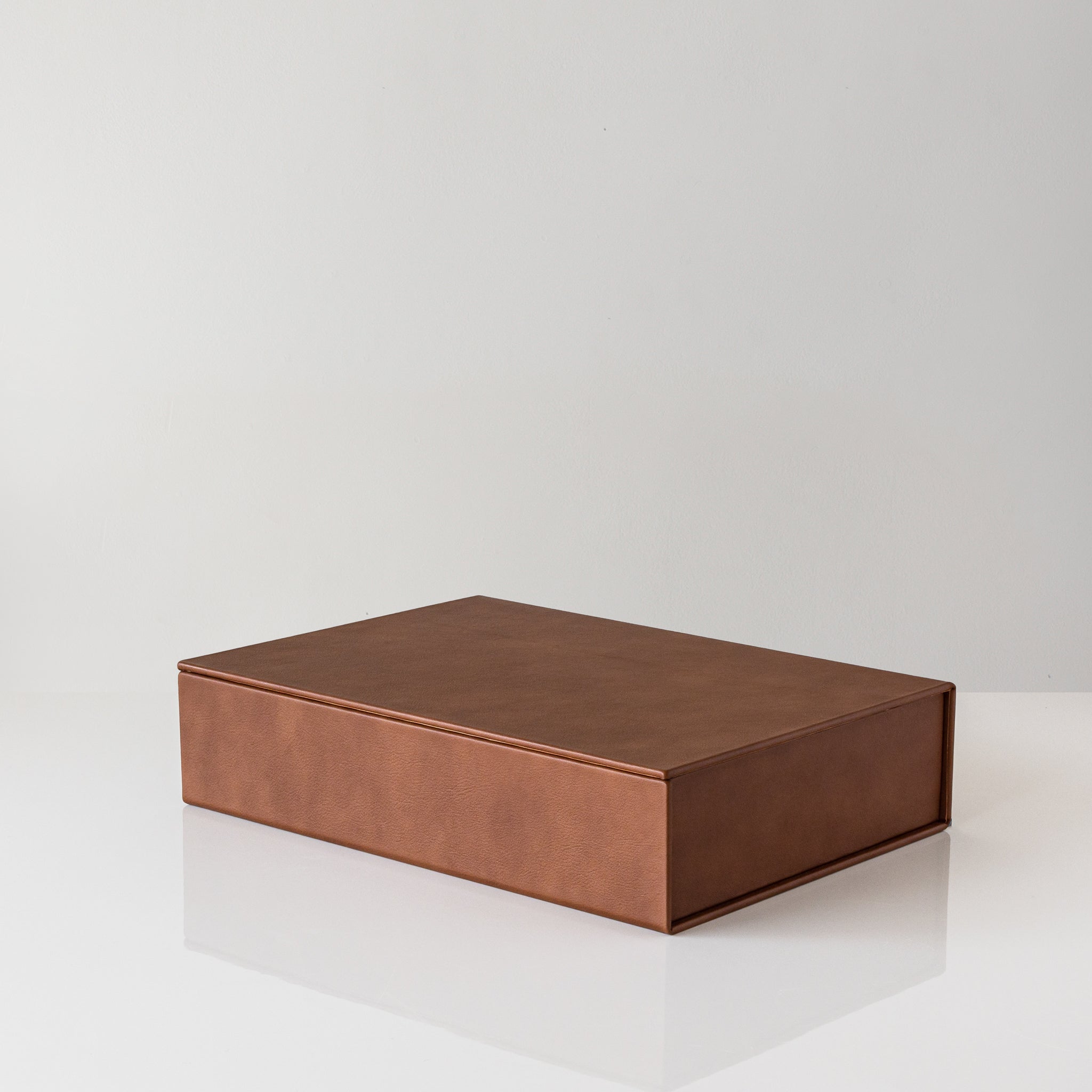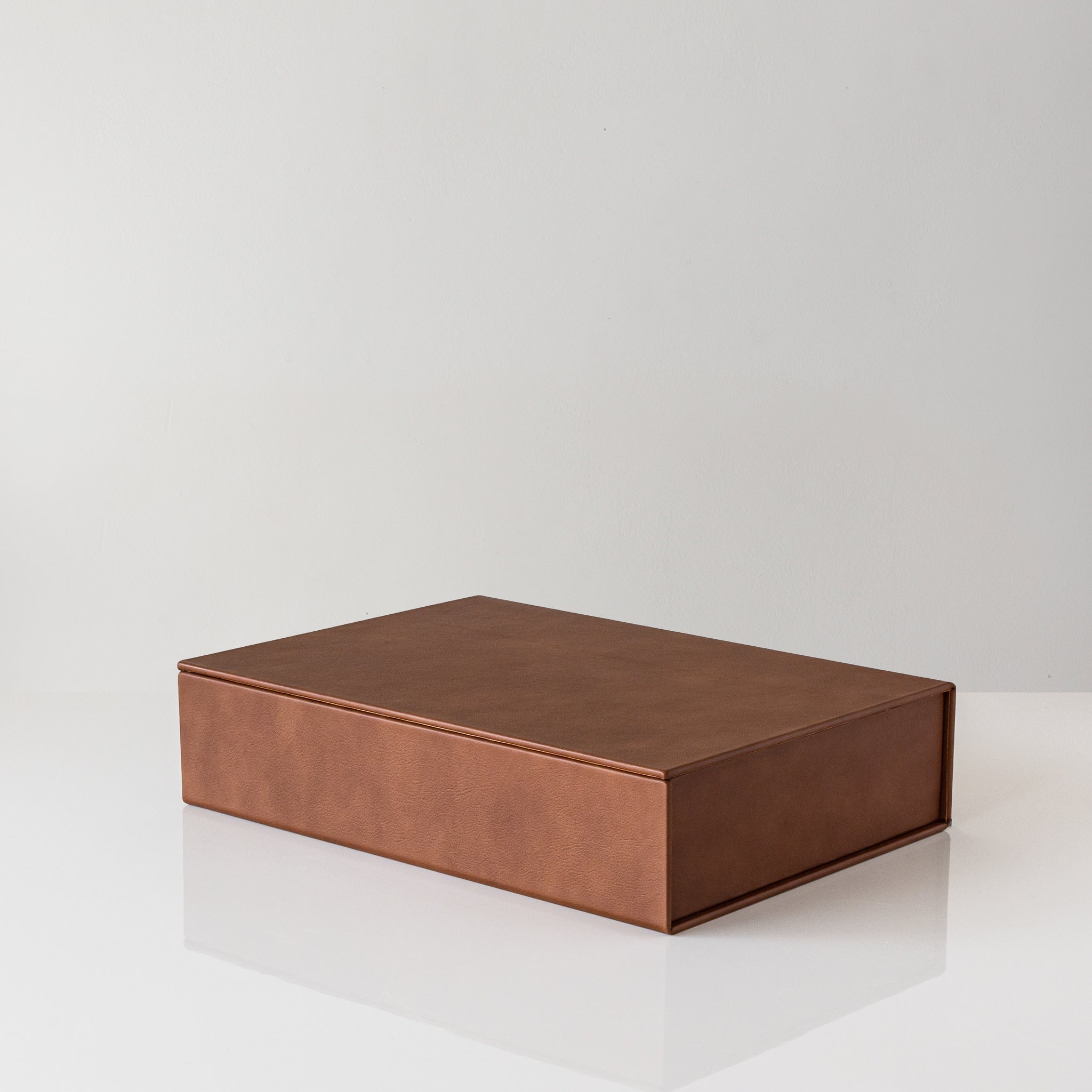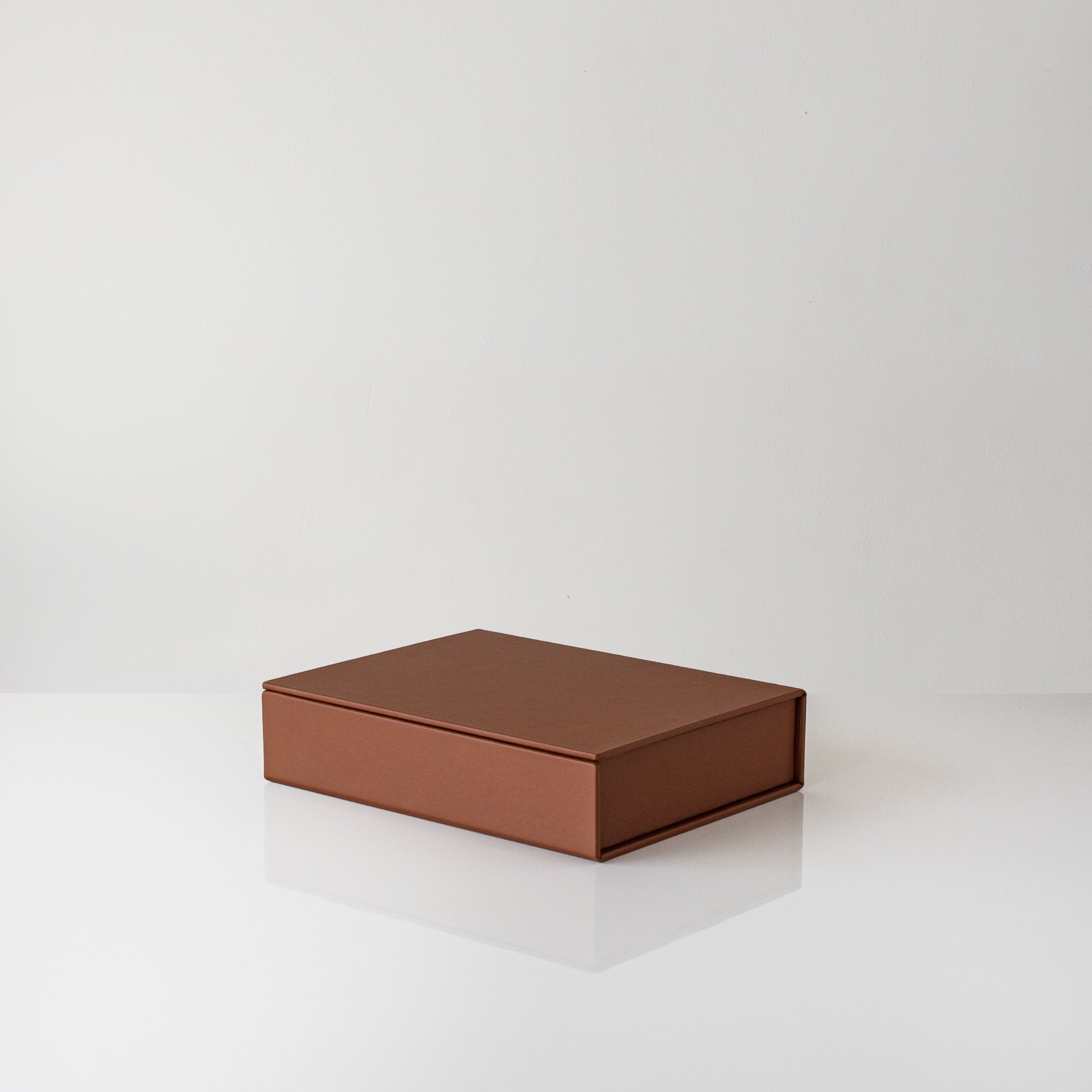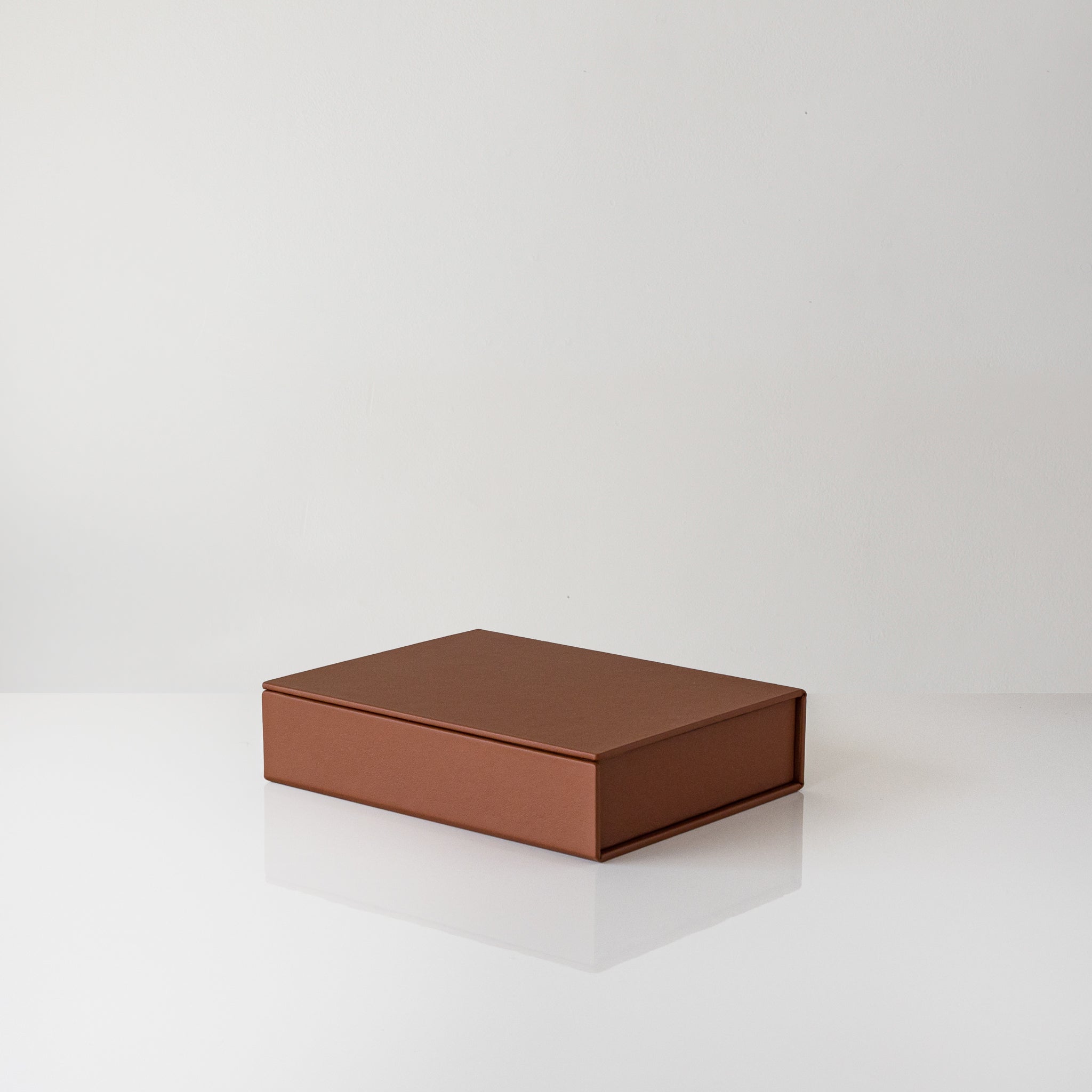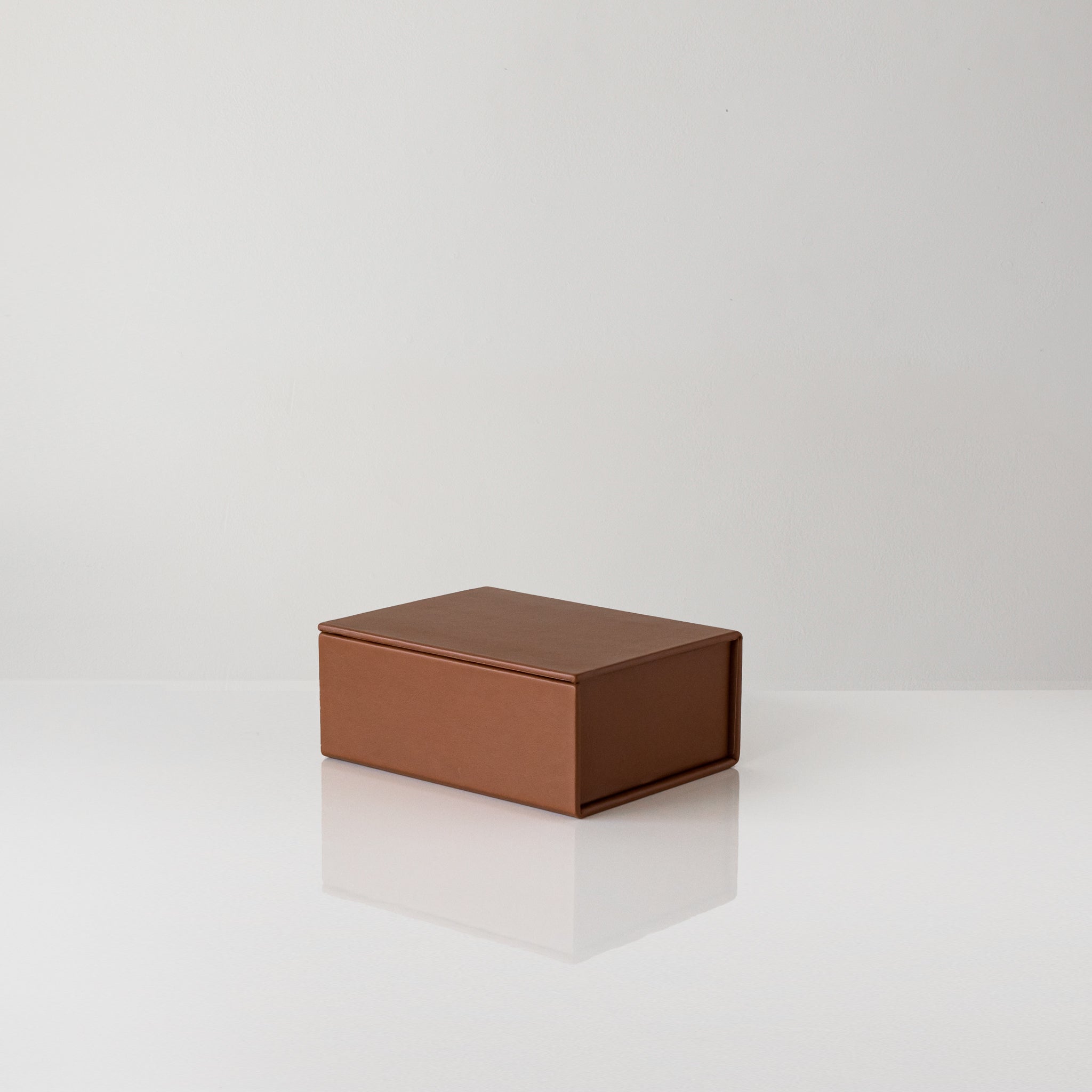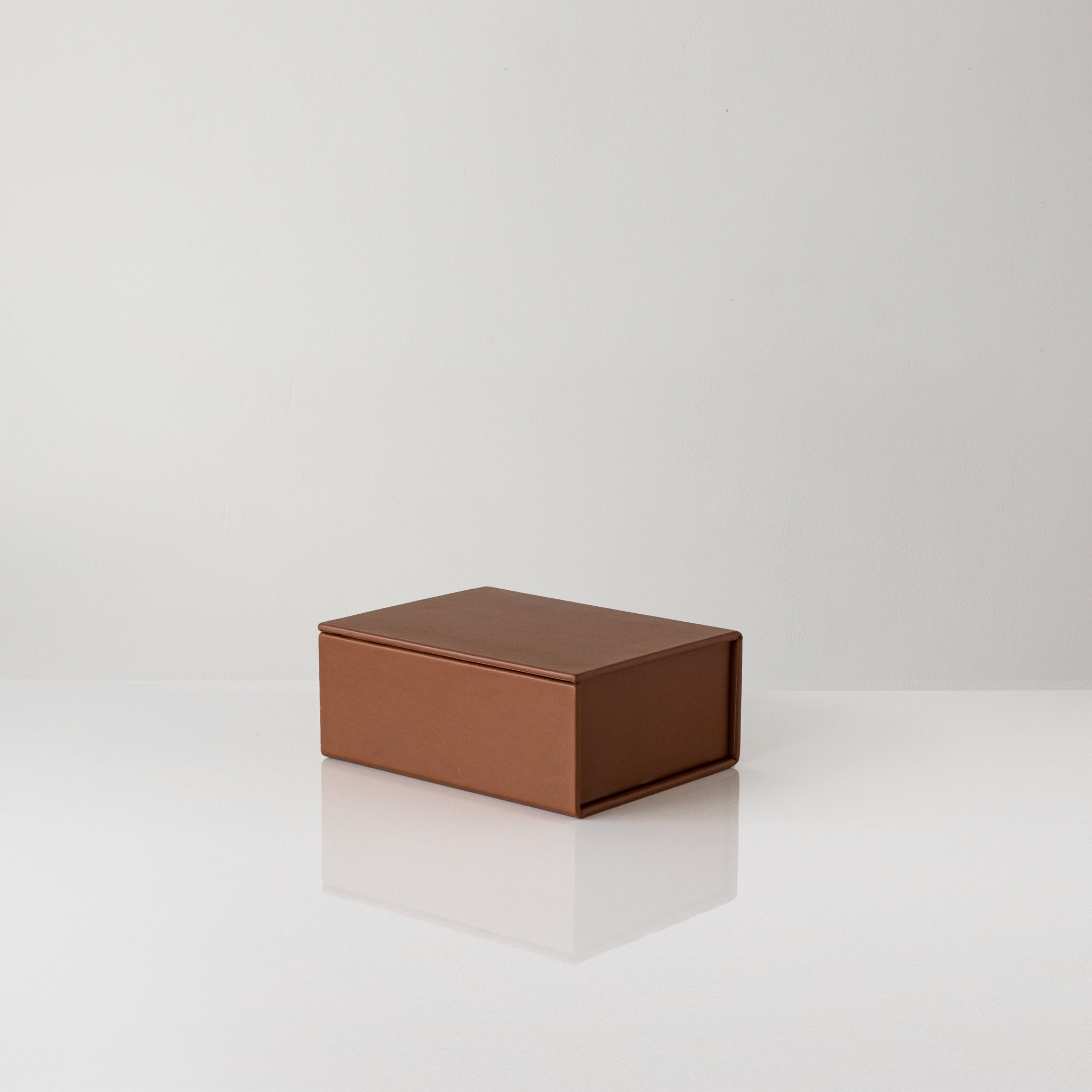 Leather Bookboxes in Cognac
Made in Portugal
The Large Bookbox easily holds your large piles of clutter – in your home and office space. Use it for anything that takes up space and disturbs the eye, but which you need within immediate reach, or keep your most cherished belongings safe and stored perfectly. Highest quality of surplus European leather and handmade in Portugal. The exact type of leather may differ from time to time, as this box is made from surplus material.

Available sizes:
Fusion: 8"L x 6"W x 3.5"H
Medium: 10"L x 8"6 x 2.5"H
Large: 14"L x 10"W x 3"H

Additional bookbox colors are available on the website and in-store.