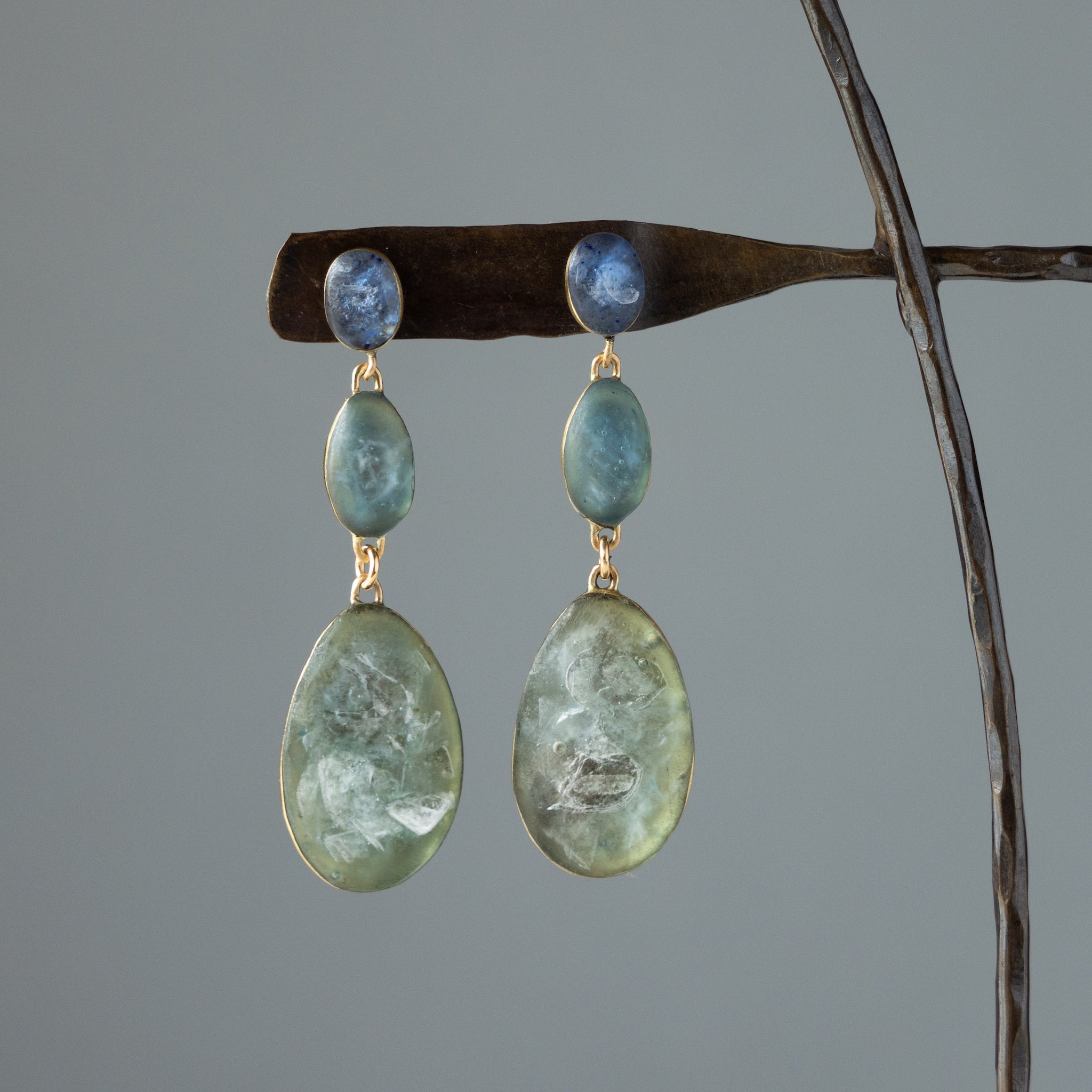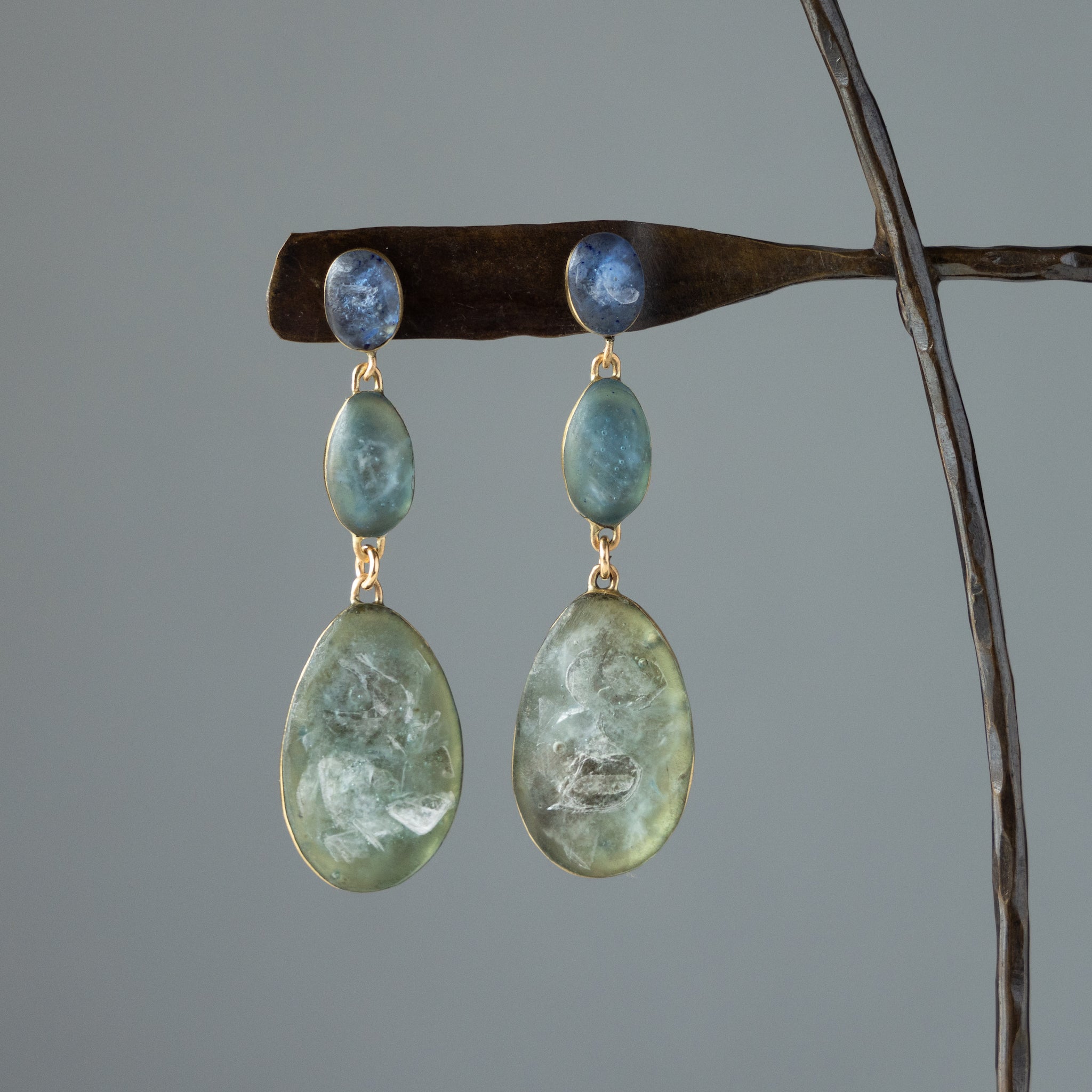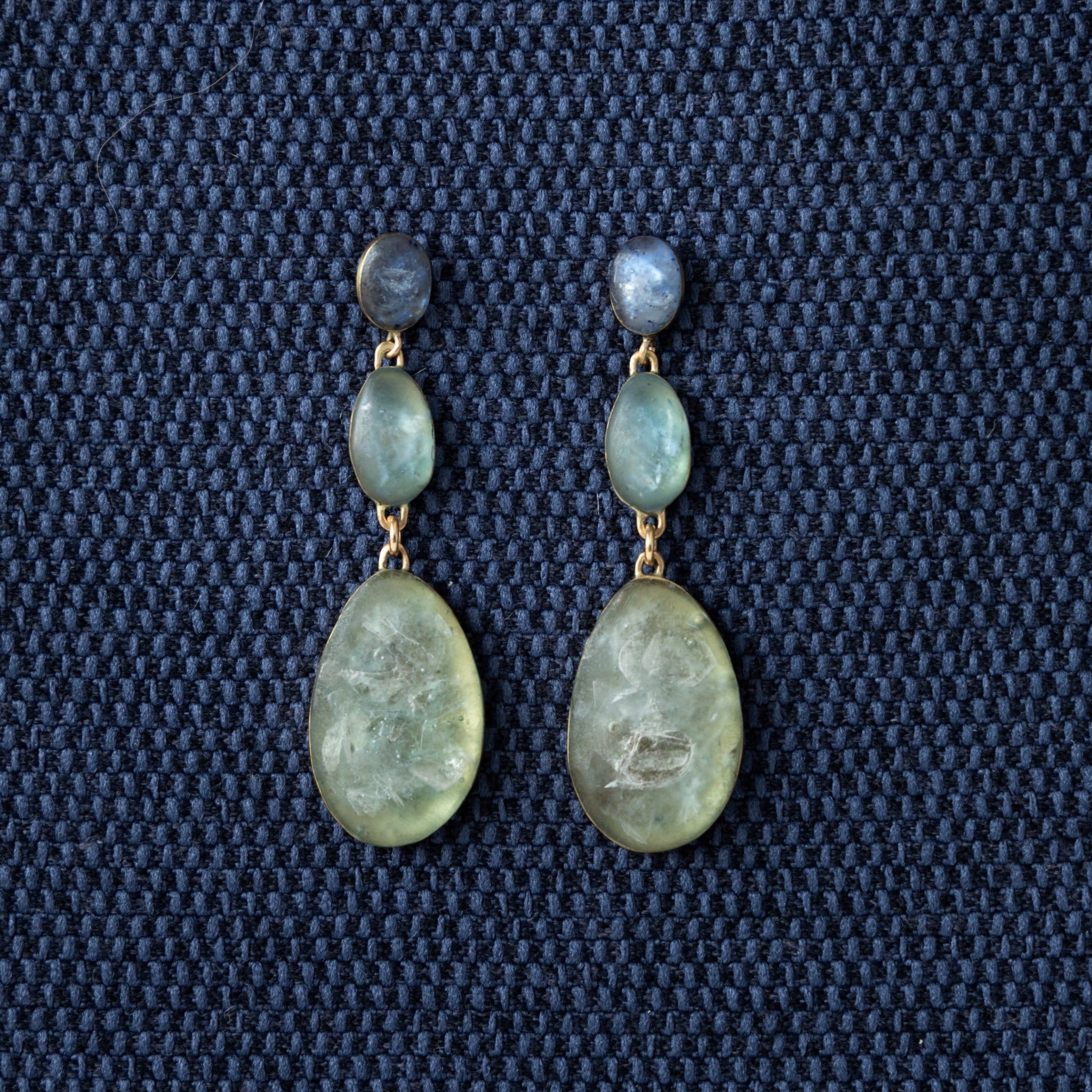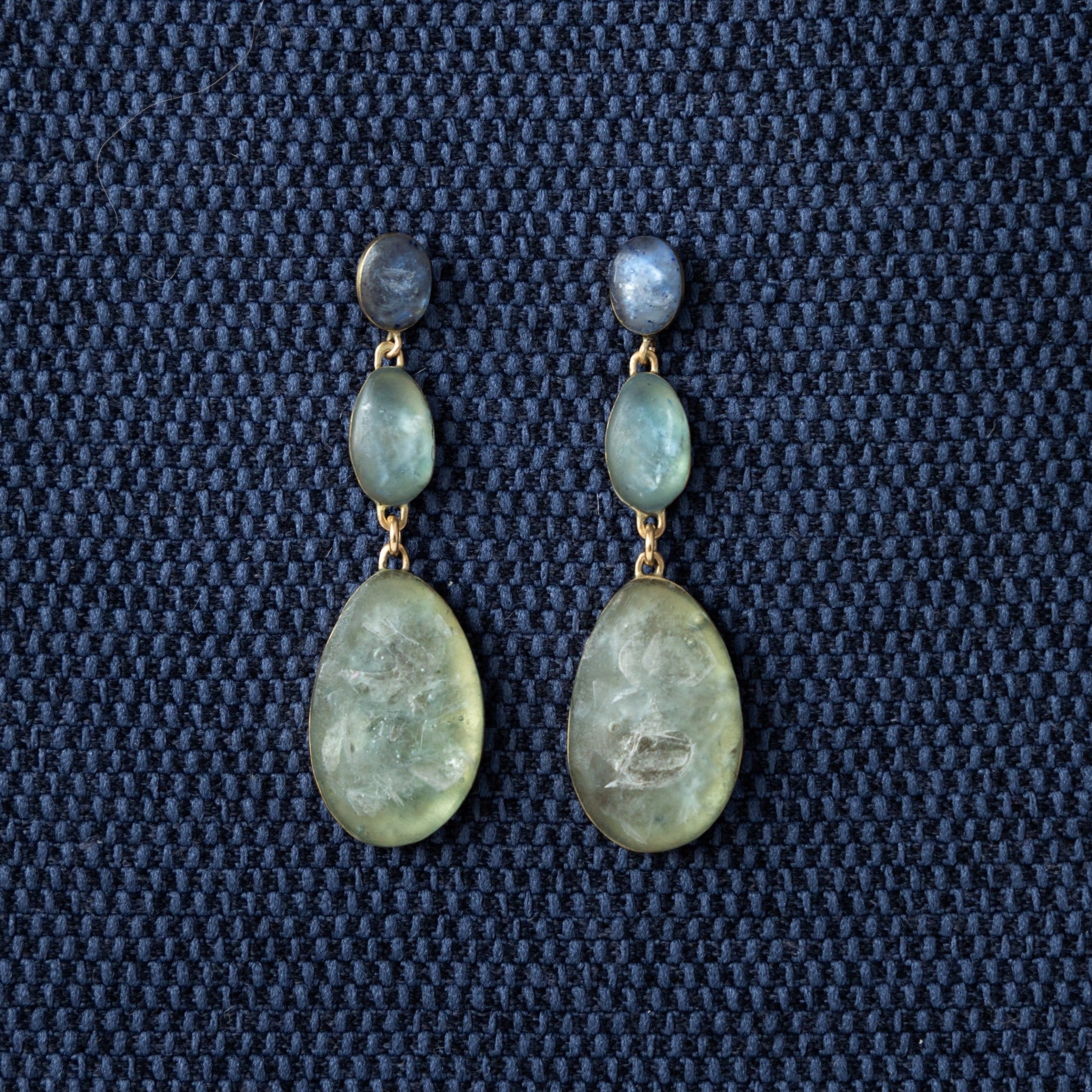 Blue Ice Earrings
Made in the United States
Designed by Julie Cohn

Able to elevate nearly any ensemble, these statement earrings can't help but catch your eye. With its three unique cascading blue resin gems, connected and detailed in hand forged bronze. 

Hand forged bronze earrings with blue ice resin.
Featuring gold filled posts.
Measures approximately 3" long.