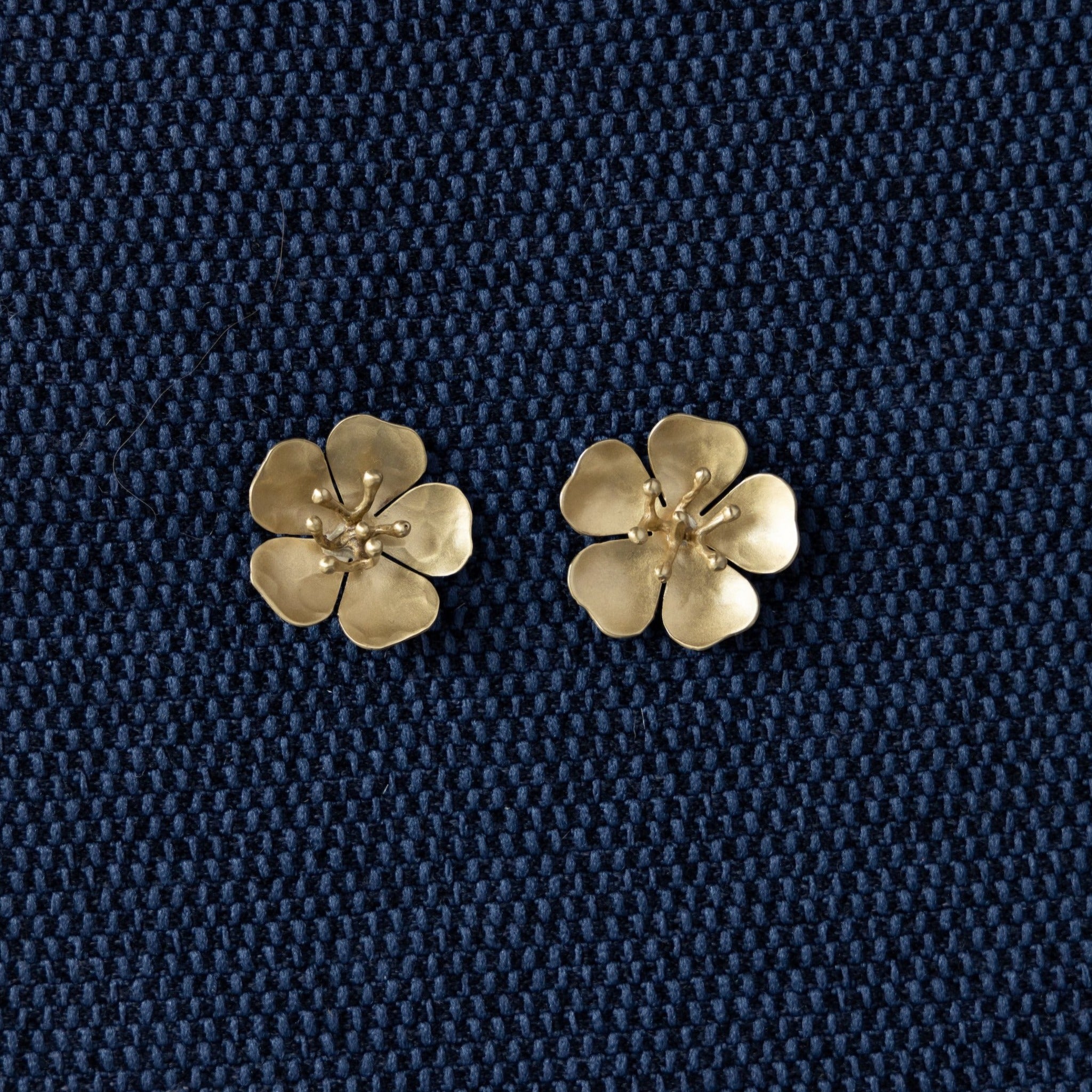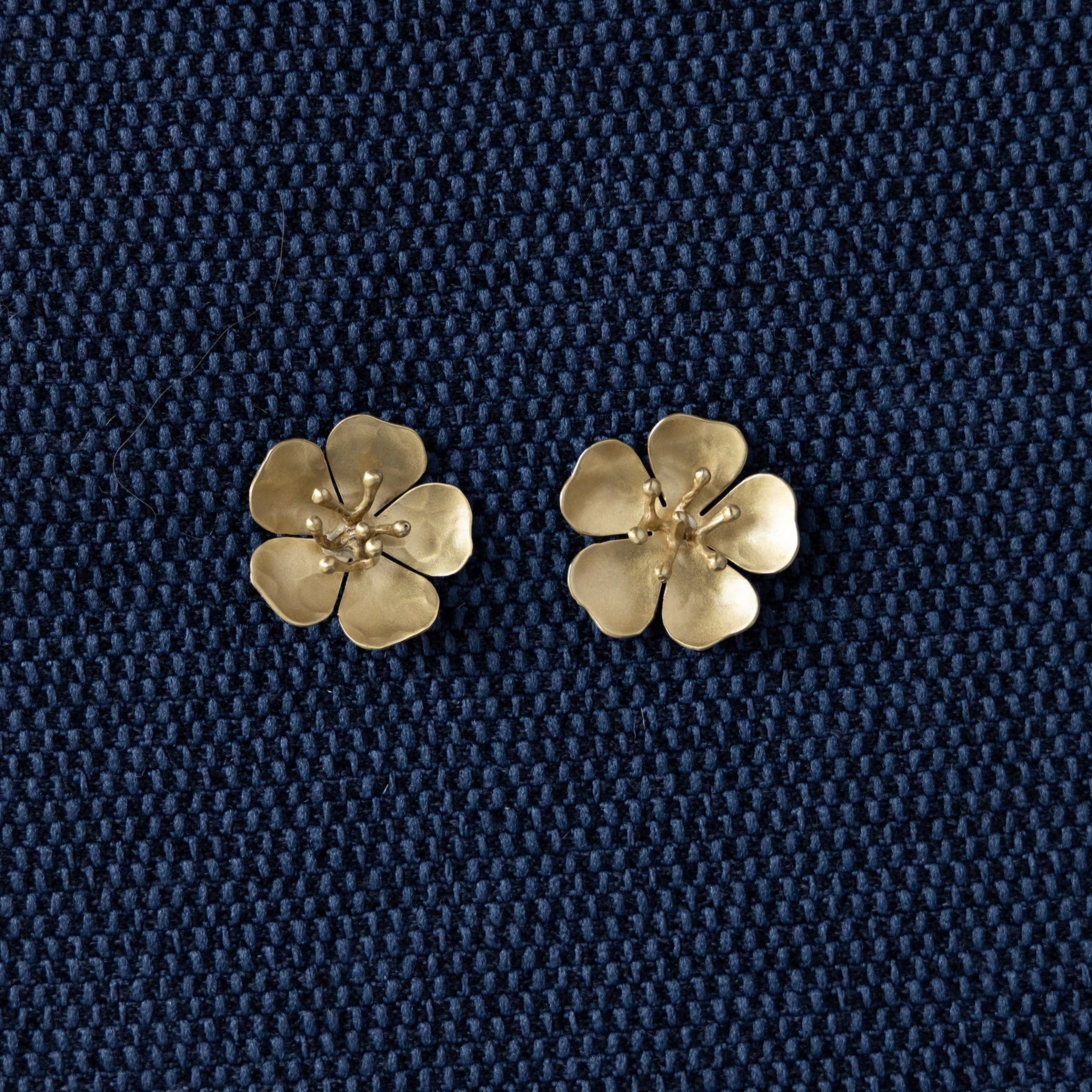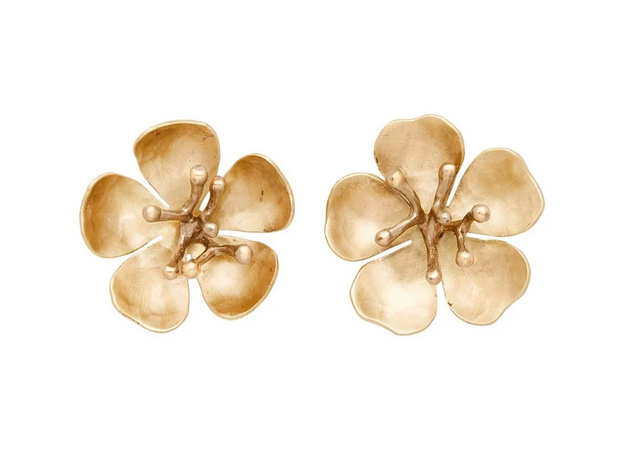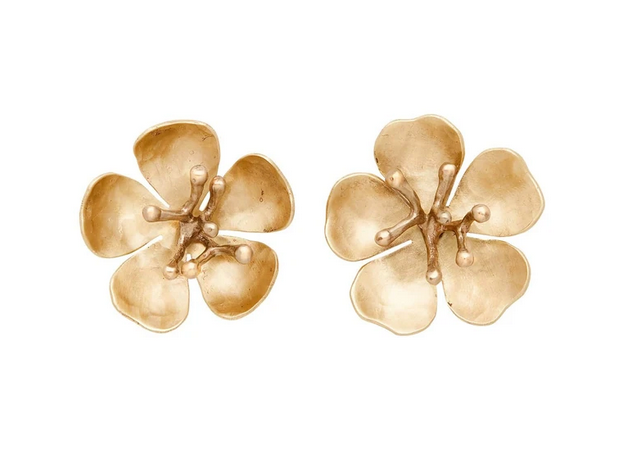 Cherry Blossom Earrings
Made in the United States
Designed by Julie Cohn

Inspired by the opportunity to celebrate Cherry Blossom Festival in Washington D.C. in conjunction with the National Gallery of Art, Julie designed a collection of cherry blossoms including this Cherry Blossom Earring.

From the studio of master jeweler Julie Cohn, these delicate handcrafted bronze cherry blossom earrings are part of an understated elegance that would compliment nearly any ensemble. These earrings also feature gold filled posts.

This pair measures .75" each.