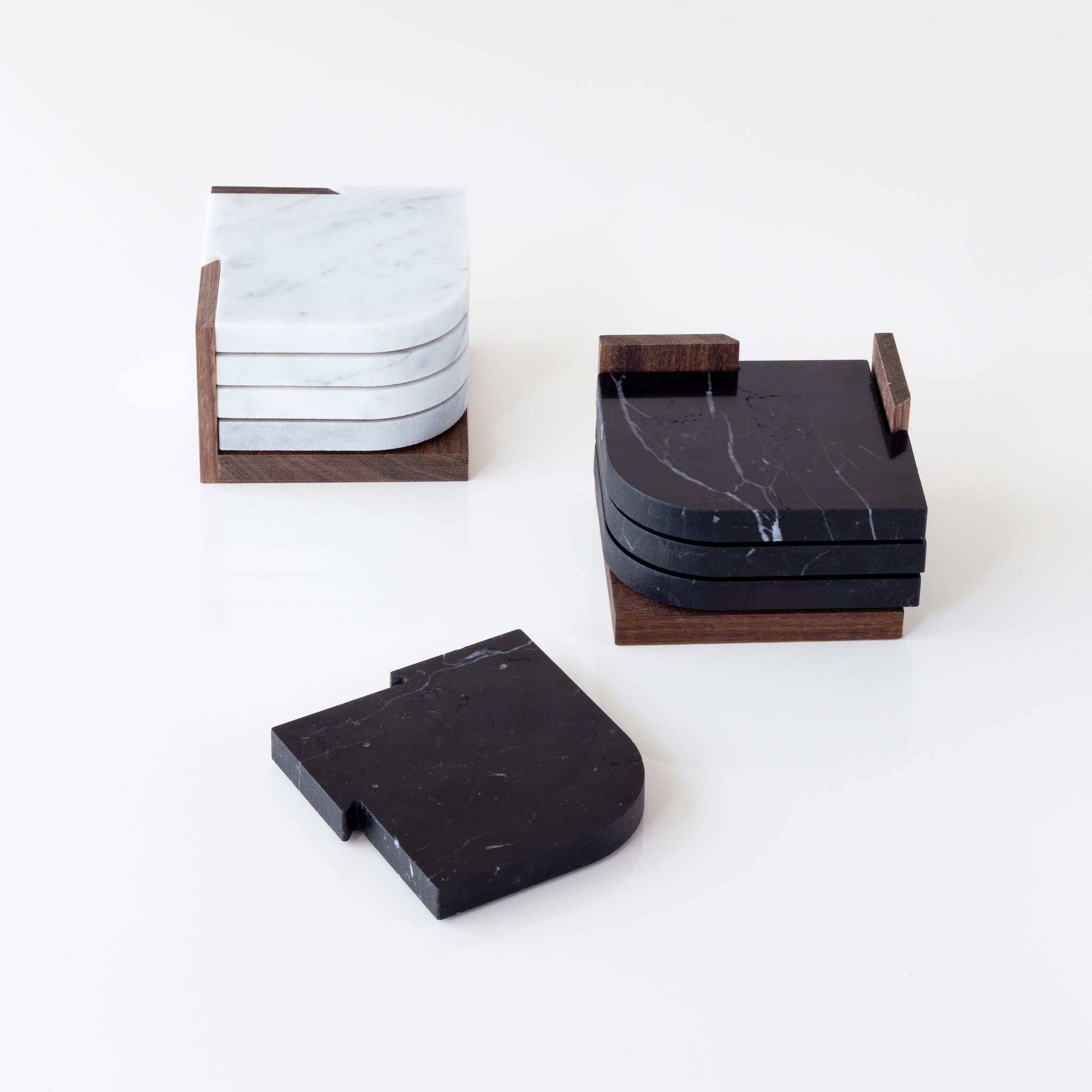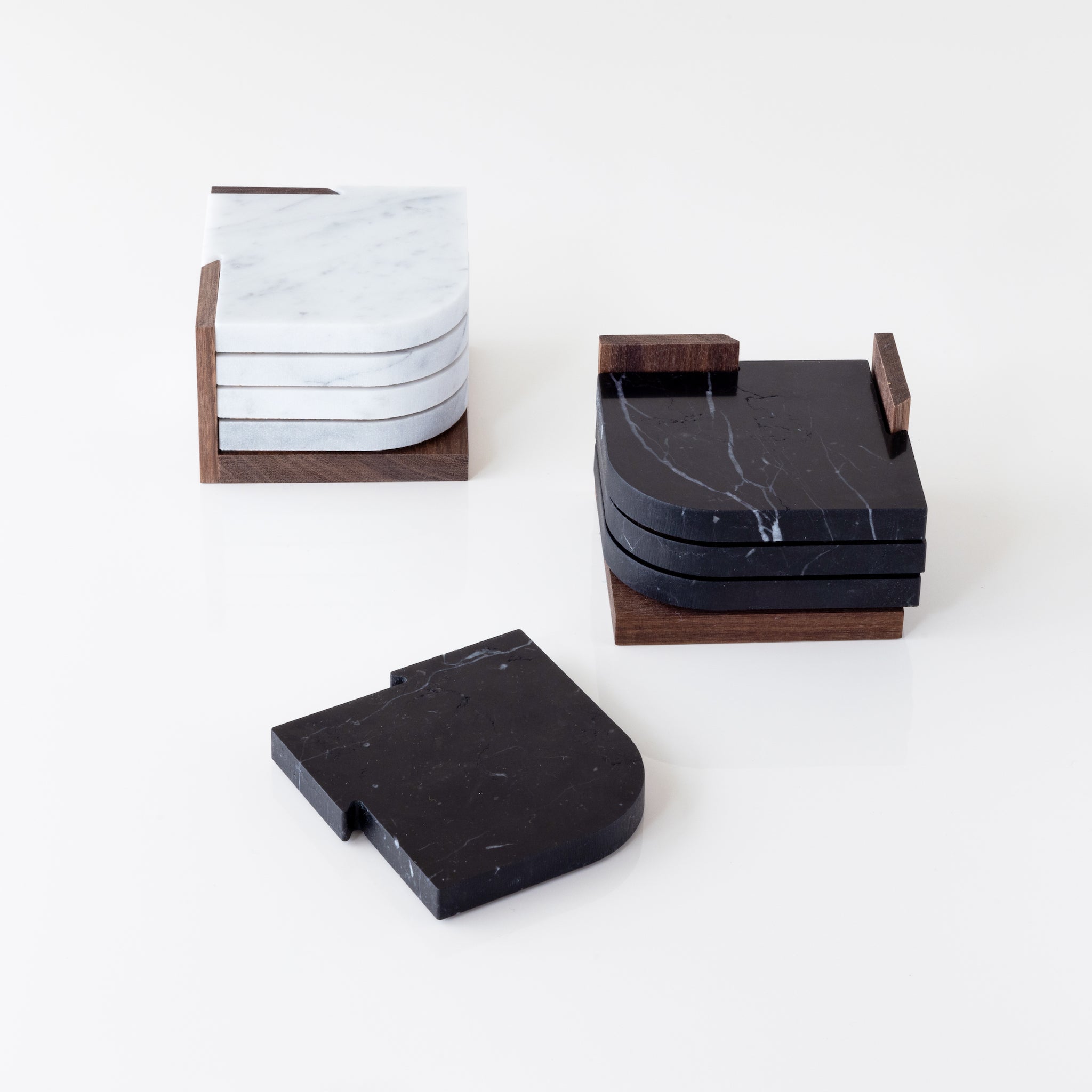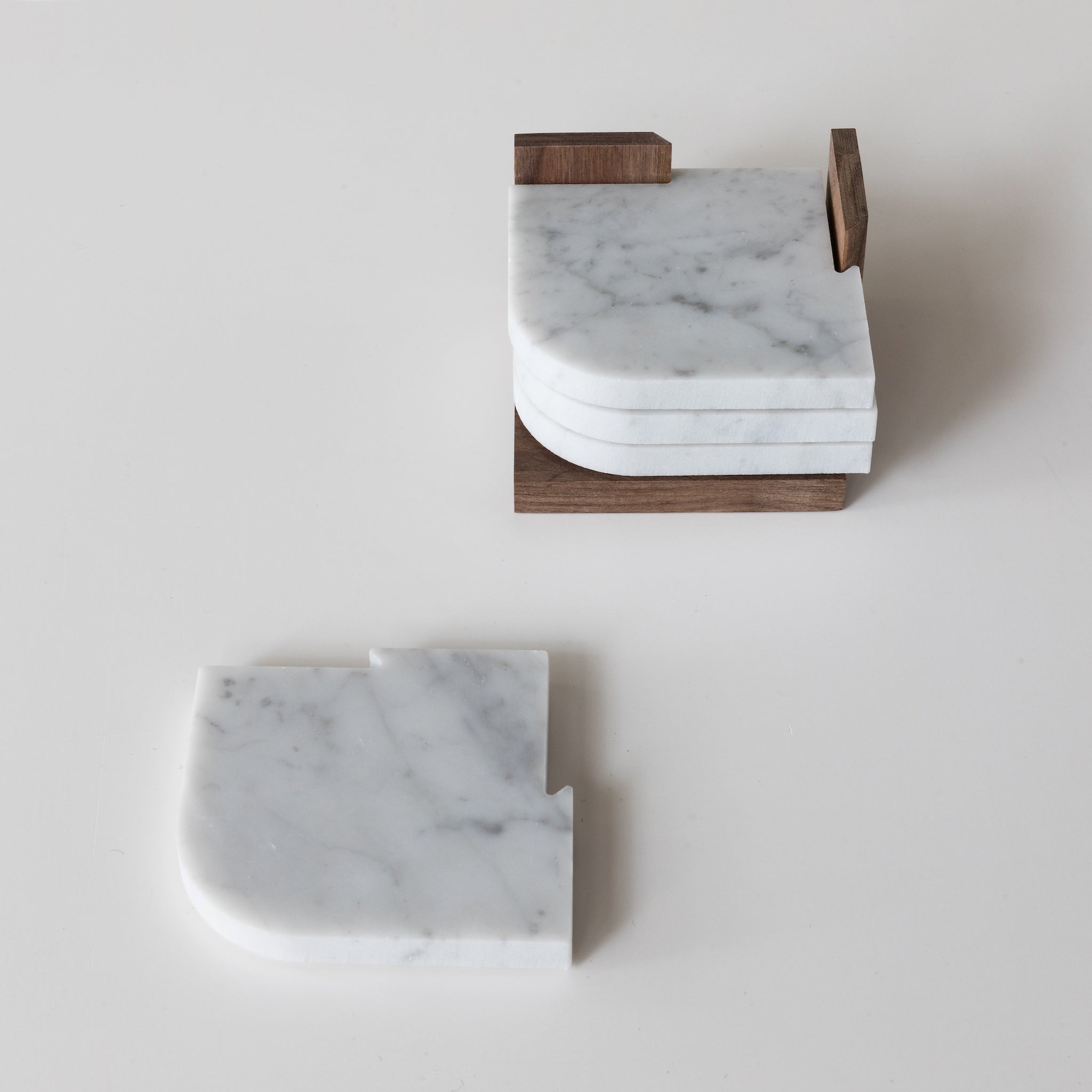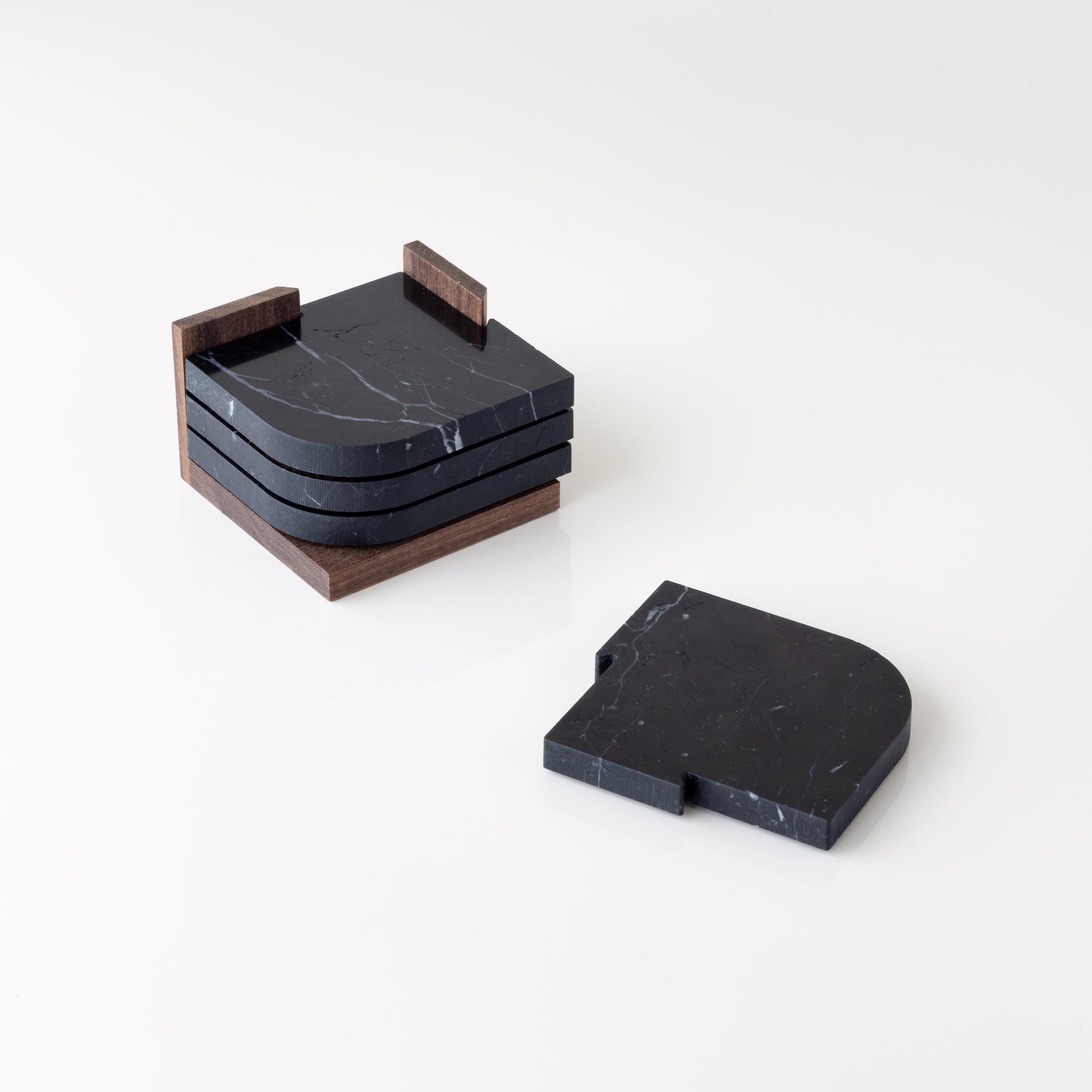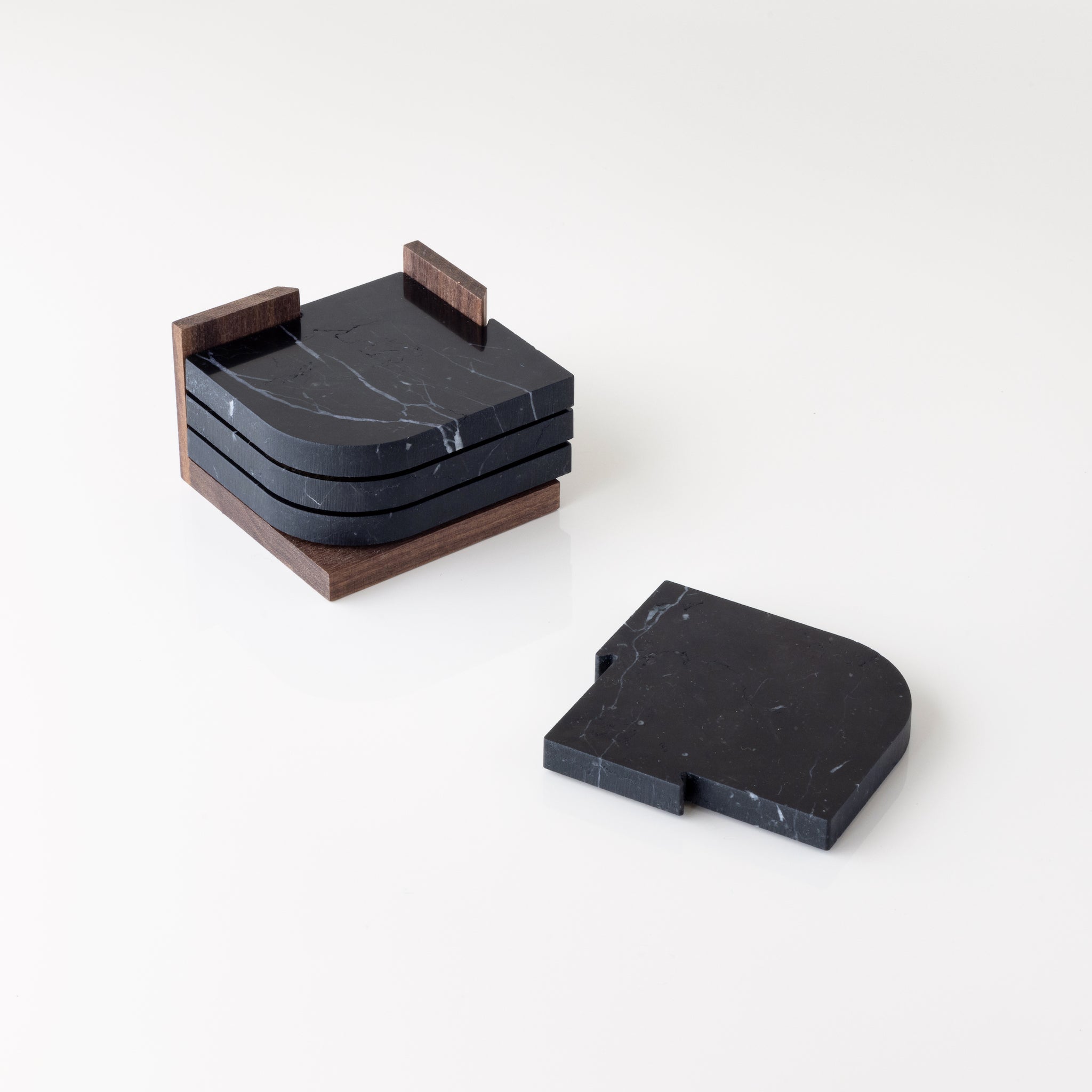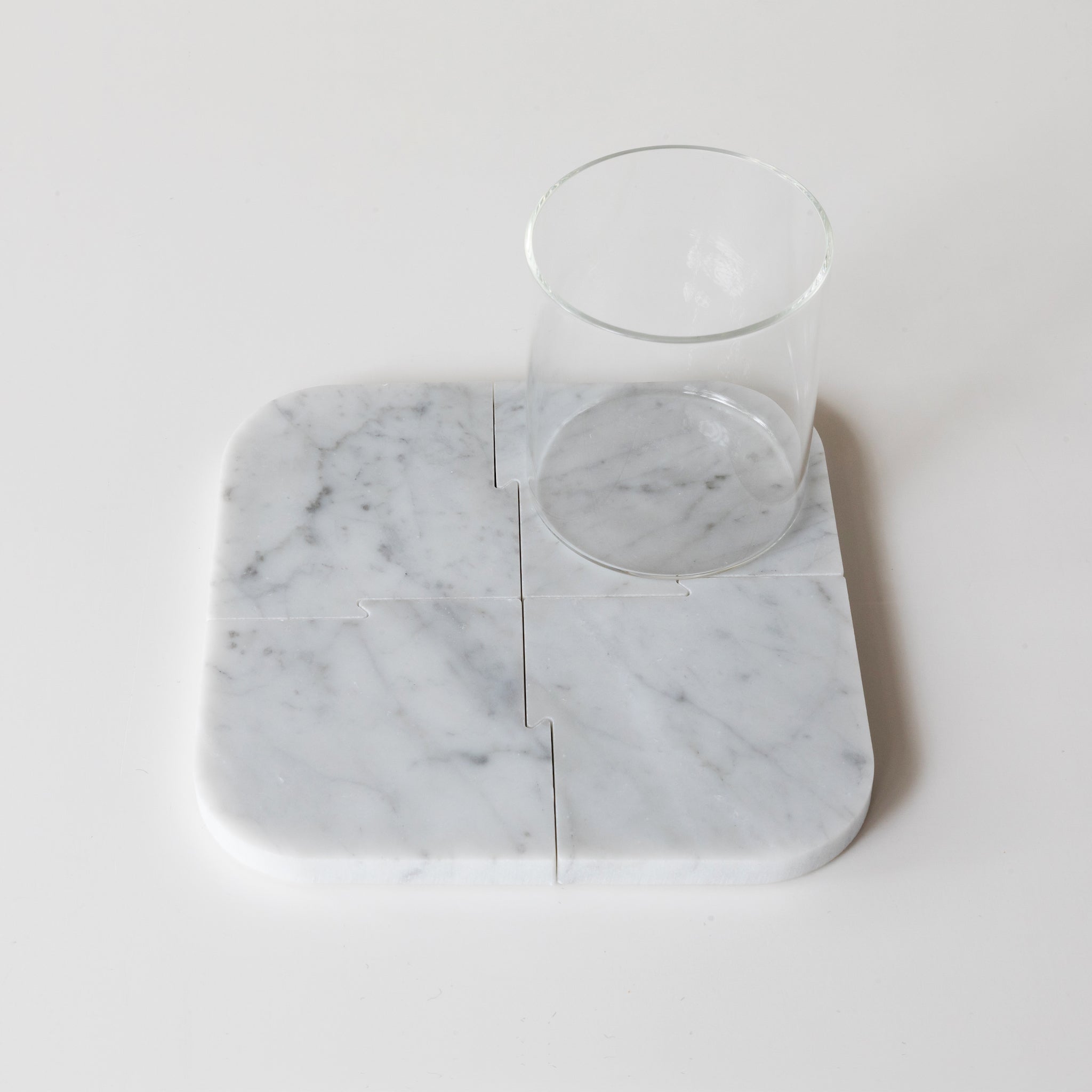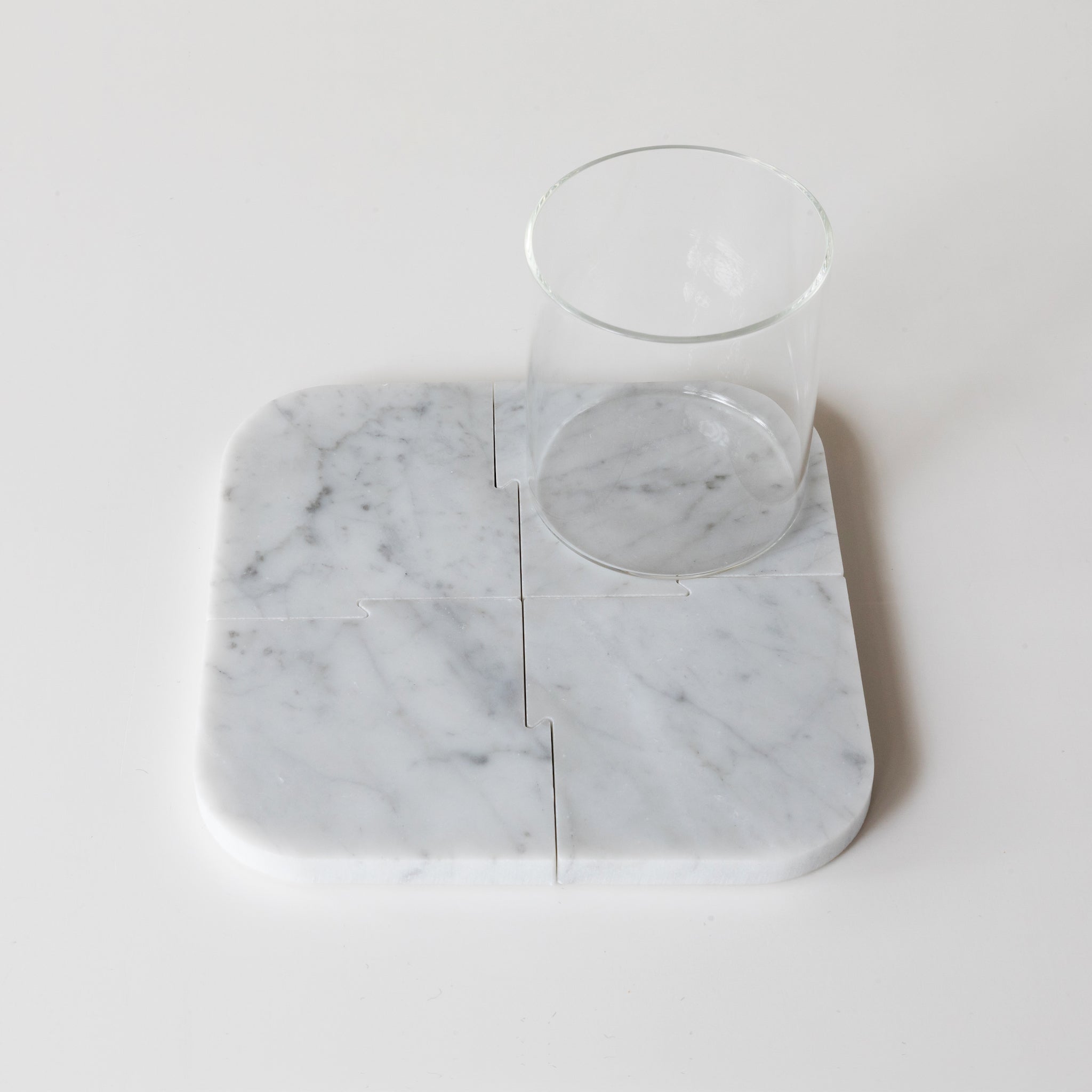 Join Coasters/Trivet
Made in the United States
A clever solution for daily use and entertaining, Join can morph from a set of coasters for your beverage into a trivet for your home cooked meal. The dovetail connection on each marble coaster allows them to tightly interlock and form a trivet, protecting your table or countertop surface. When not in use, Join stacks neatly within a tailor-made walnut stand.

Joining marble coasters with cork bottom.
Walnut stand included.
Set of four pieces.
Available in Carrera Marble or Nero Marquina.

Individual coaster: 3.5"L x 3.5"W
Single trivet: 6.5"L x 6.5"W
Stack: 3.5"L x 3.5"W x 3"H