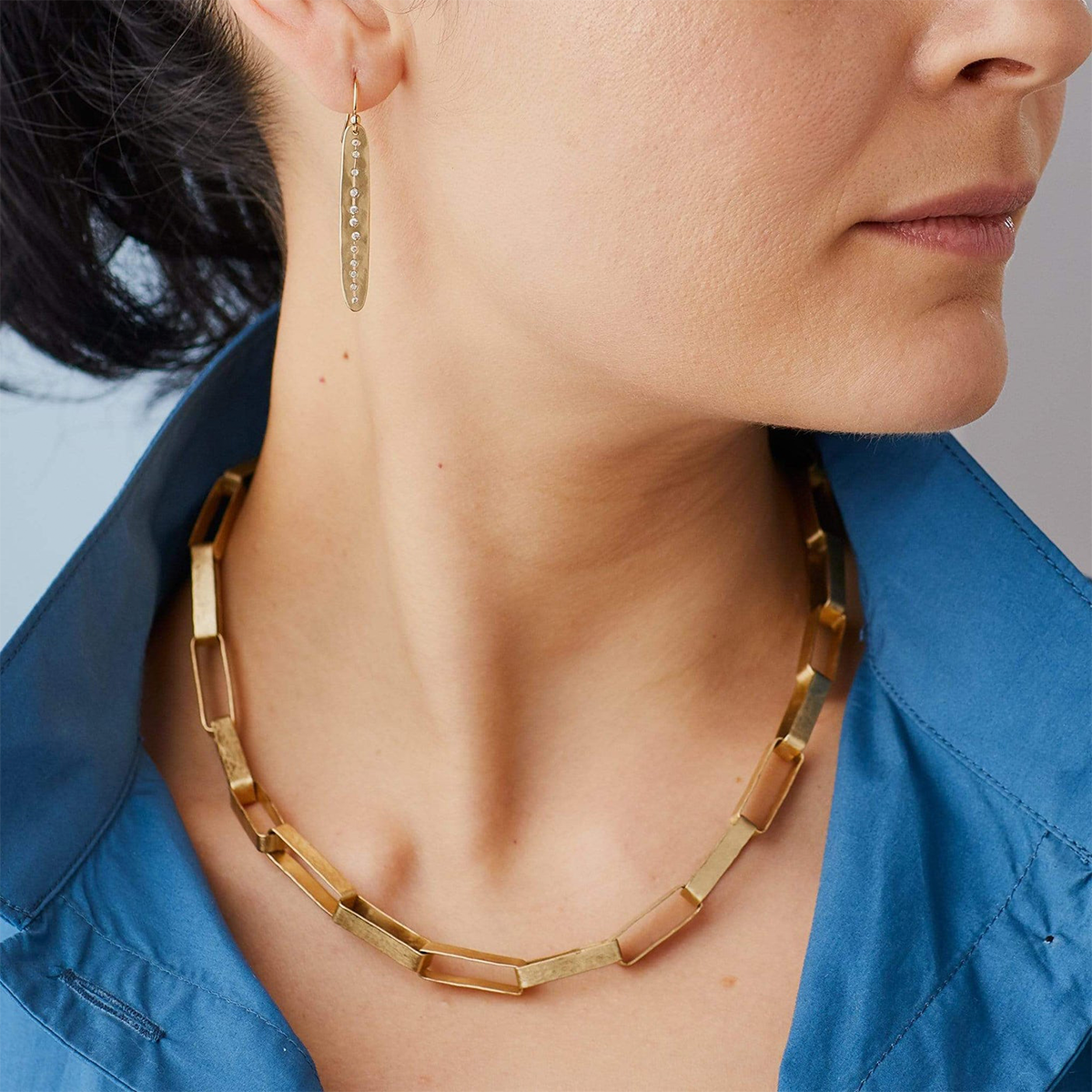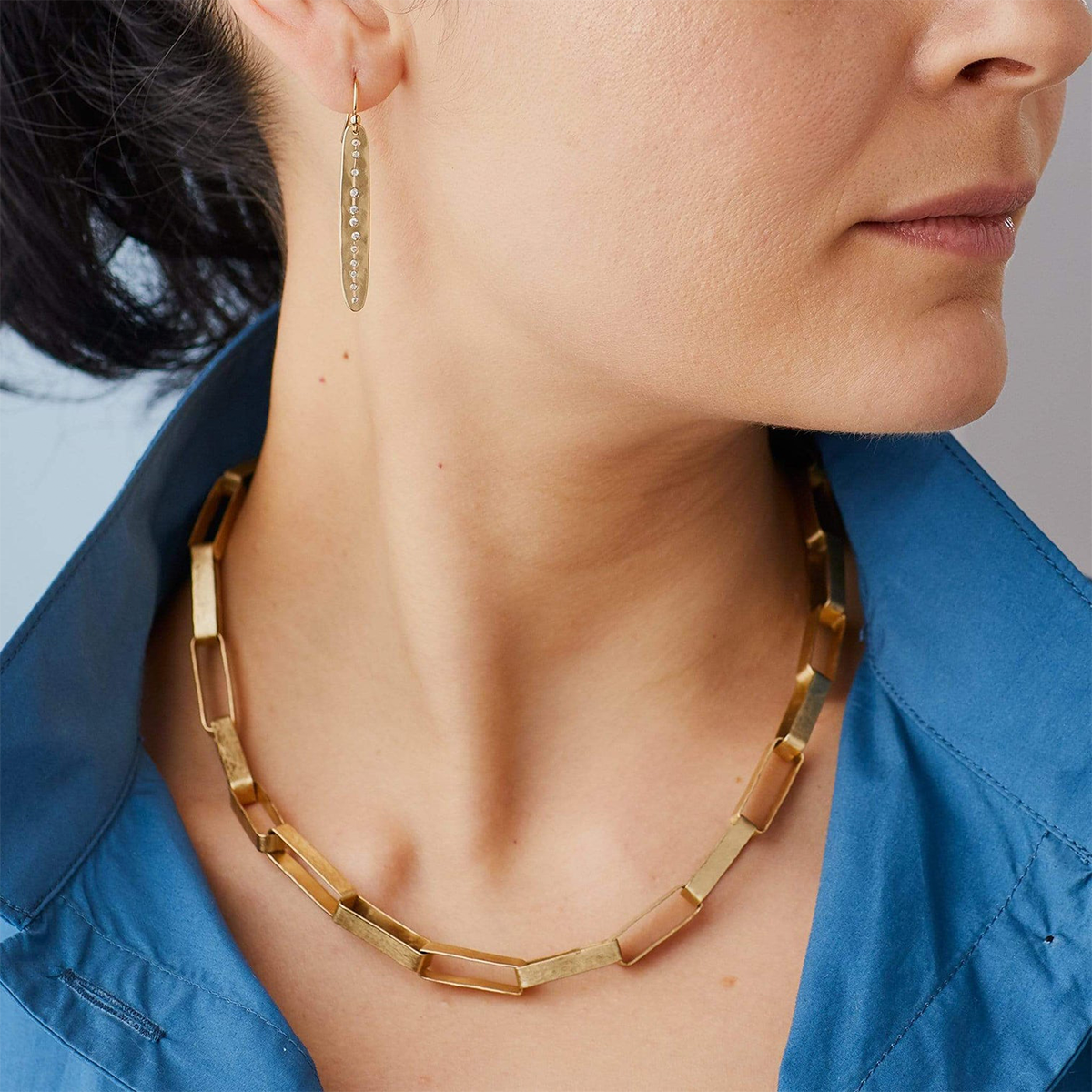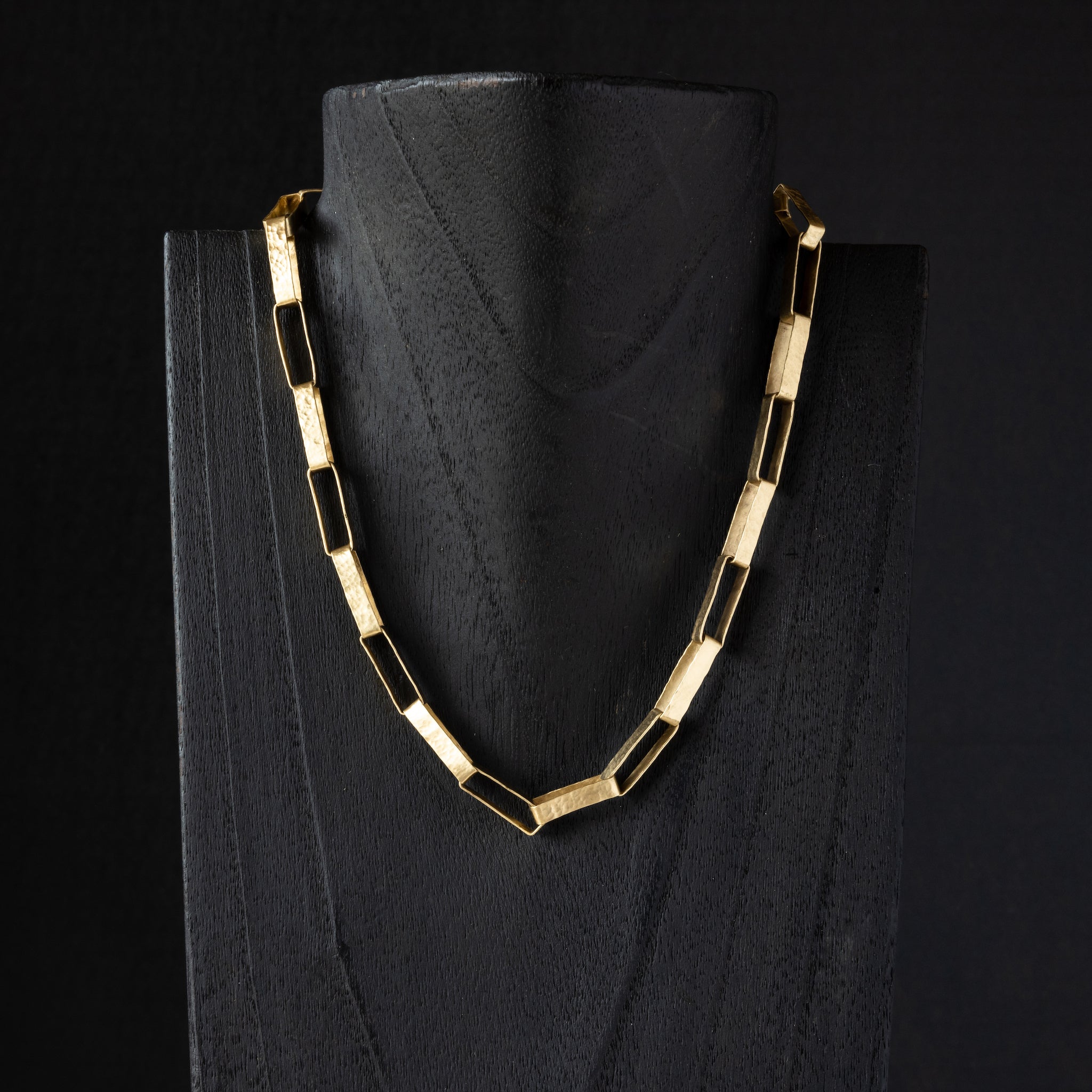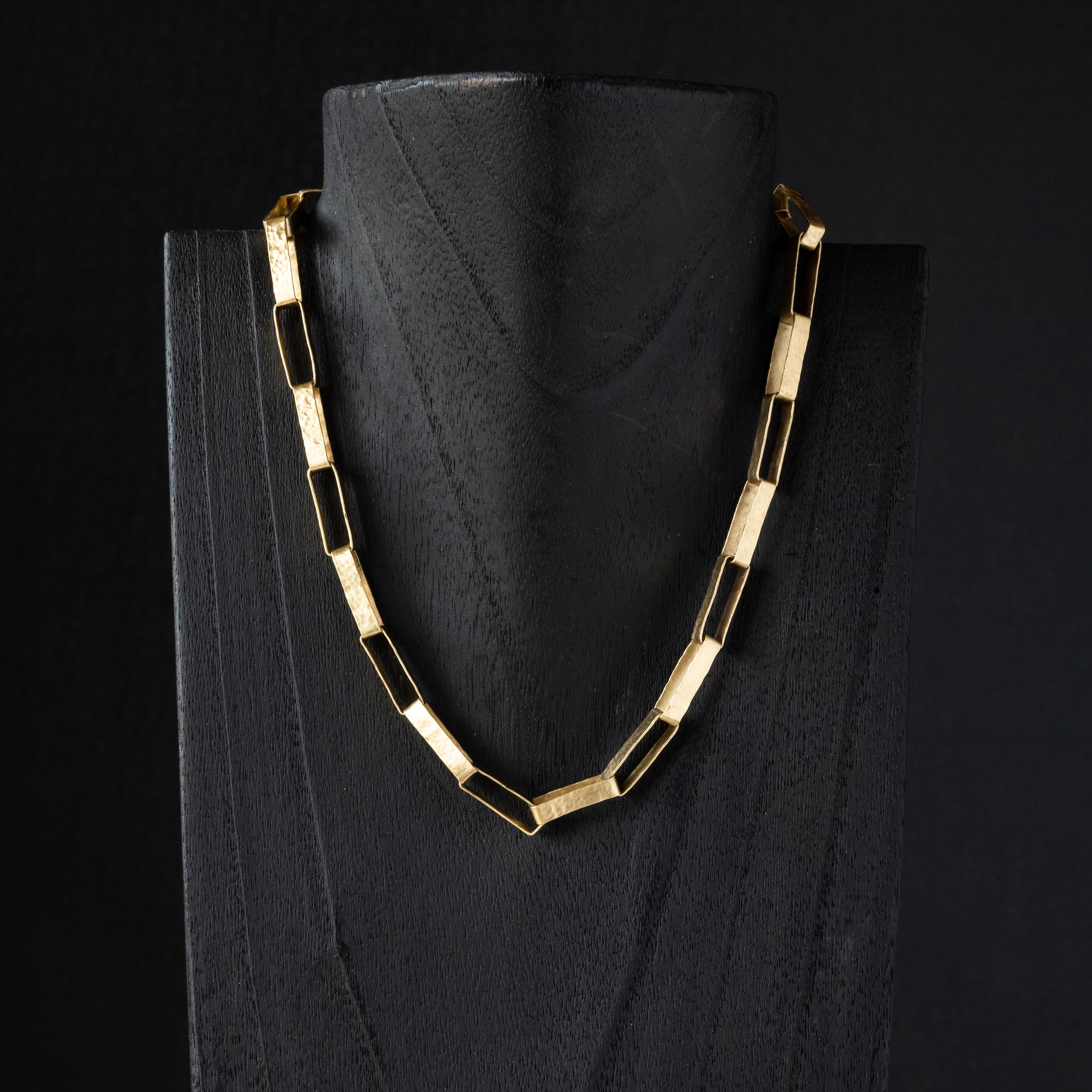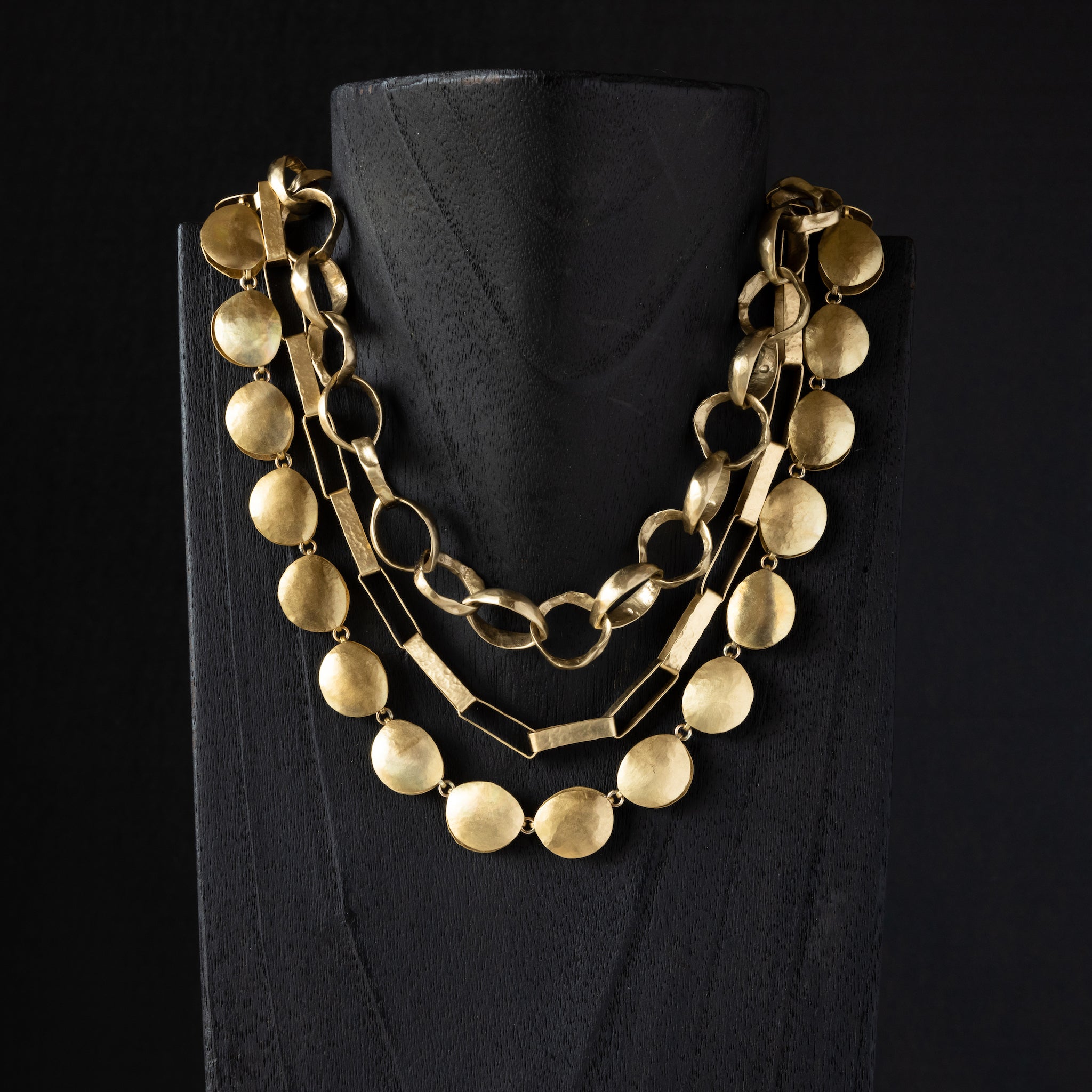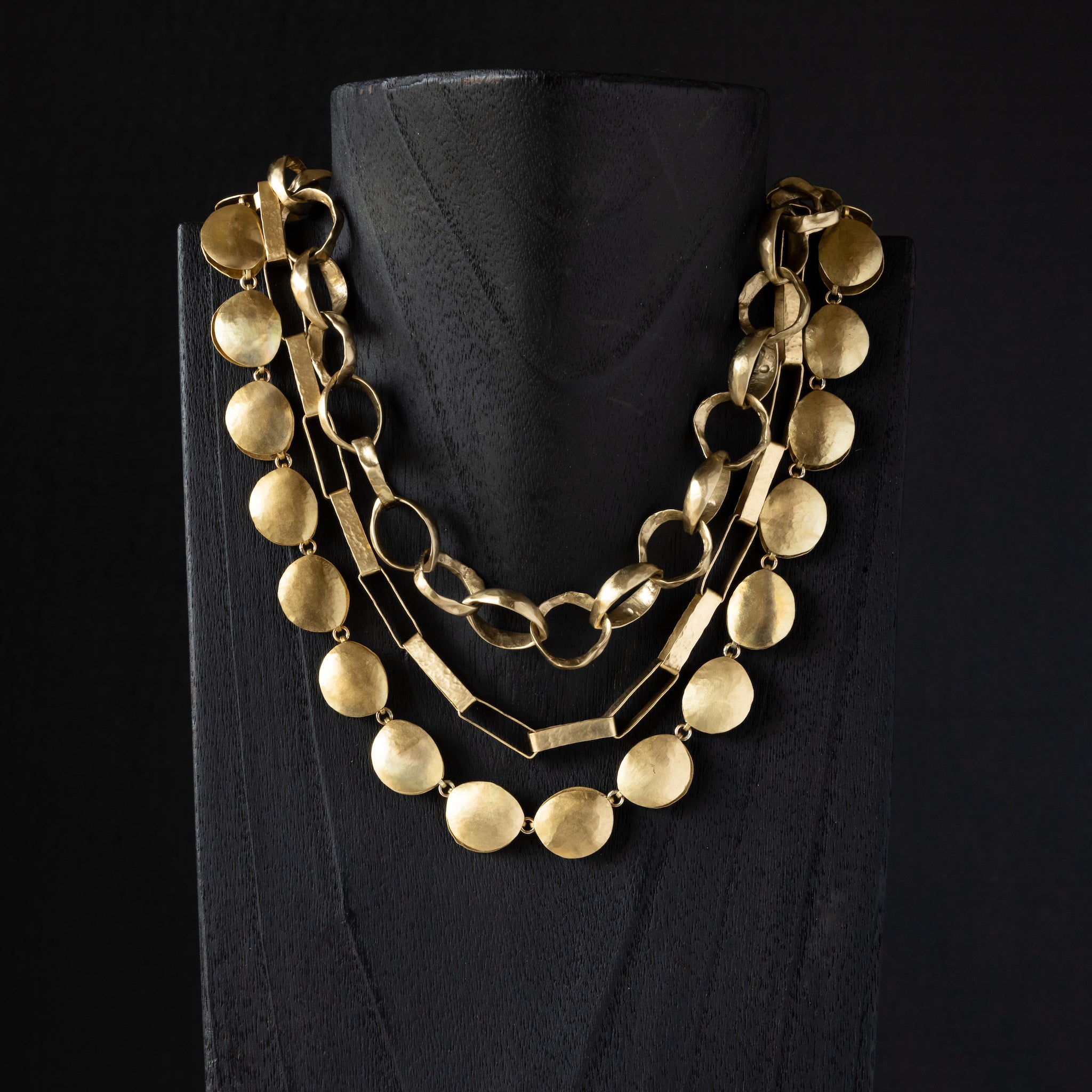 Paper Chain Necklace
Made in the United States
Designed by Julie Cohn

Inspired by her past work as a bookbinder, the designer wanted to create a piece that spoke to the idea of creating permanence from impermanent elements. Like a paper chain, this necklace's parts work together to create a strong bond despite their individual delicate natures. 
From the studio of master jeweler Julie Cohn, this piece is limited edition and a must for a lover of elegance that doesn't subscribe to average style. This piece is handcrafted from forged bronze.

Necklace measures 18"x .25"