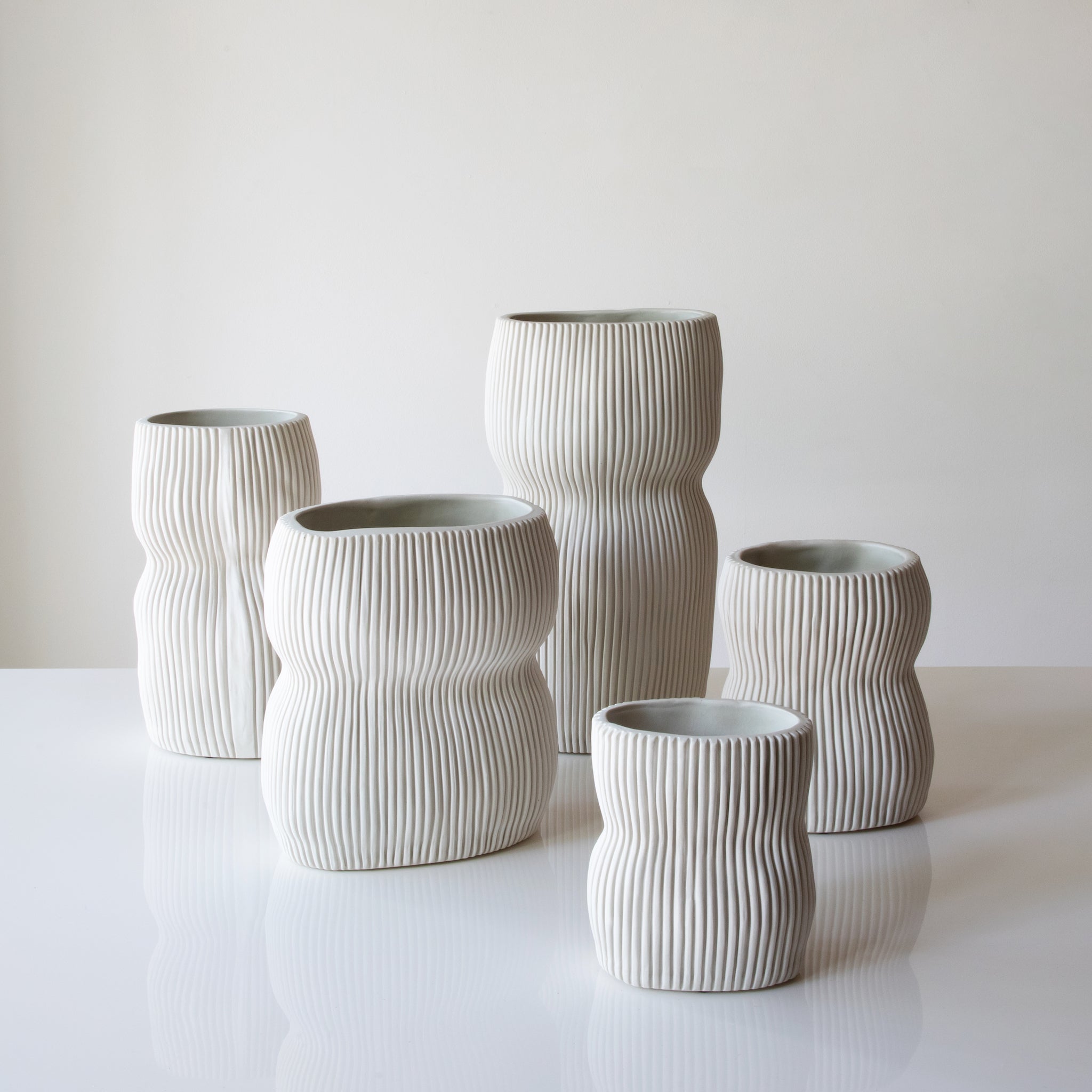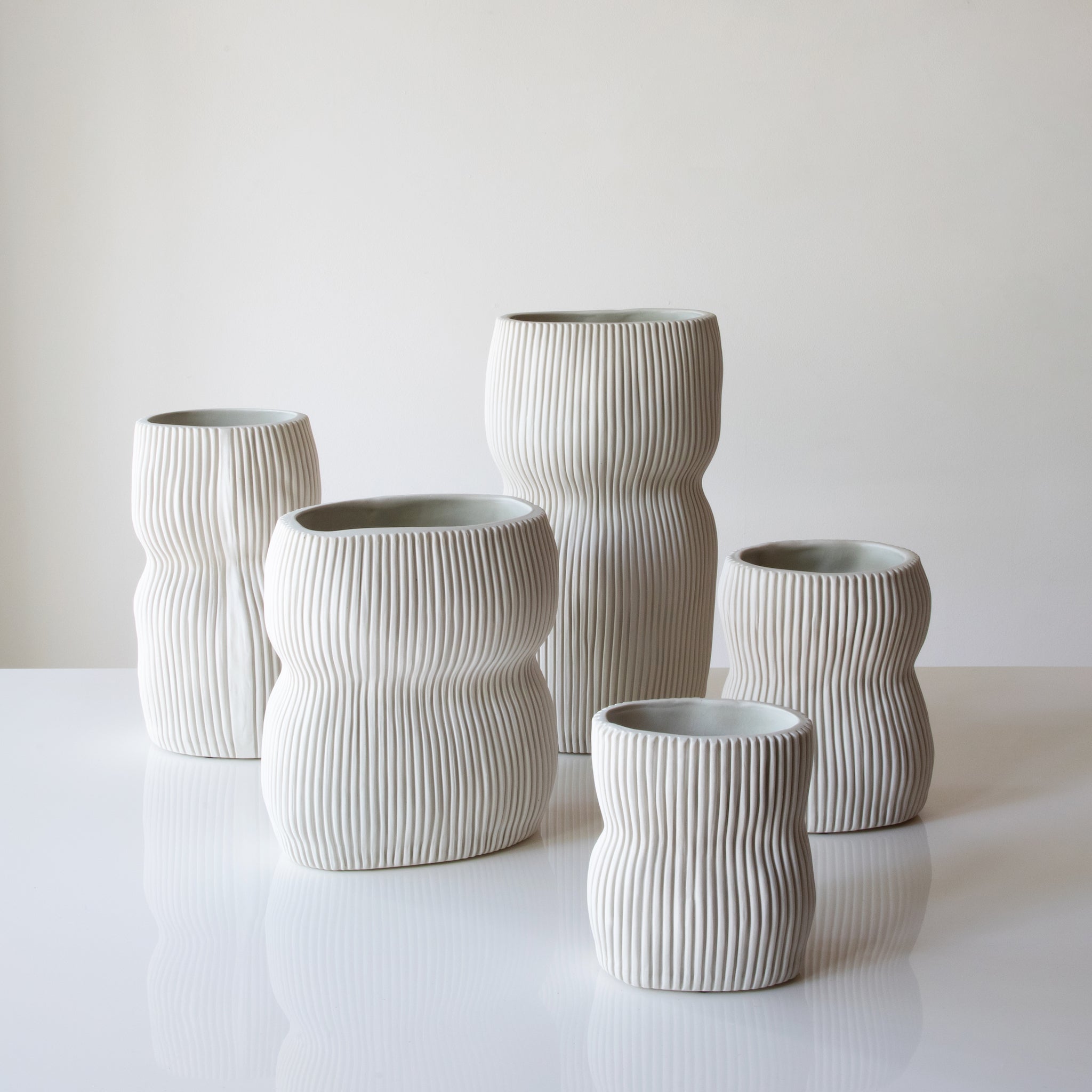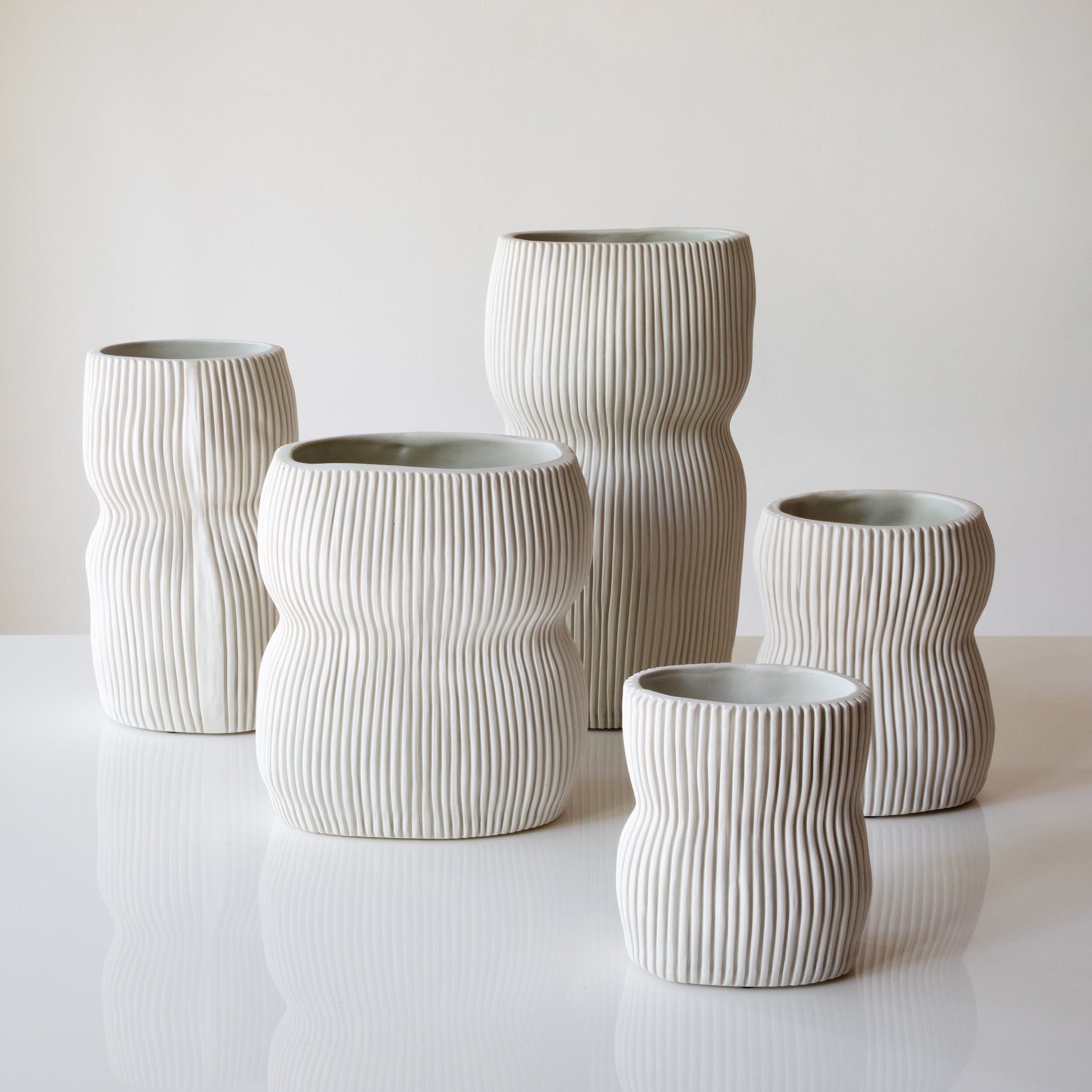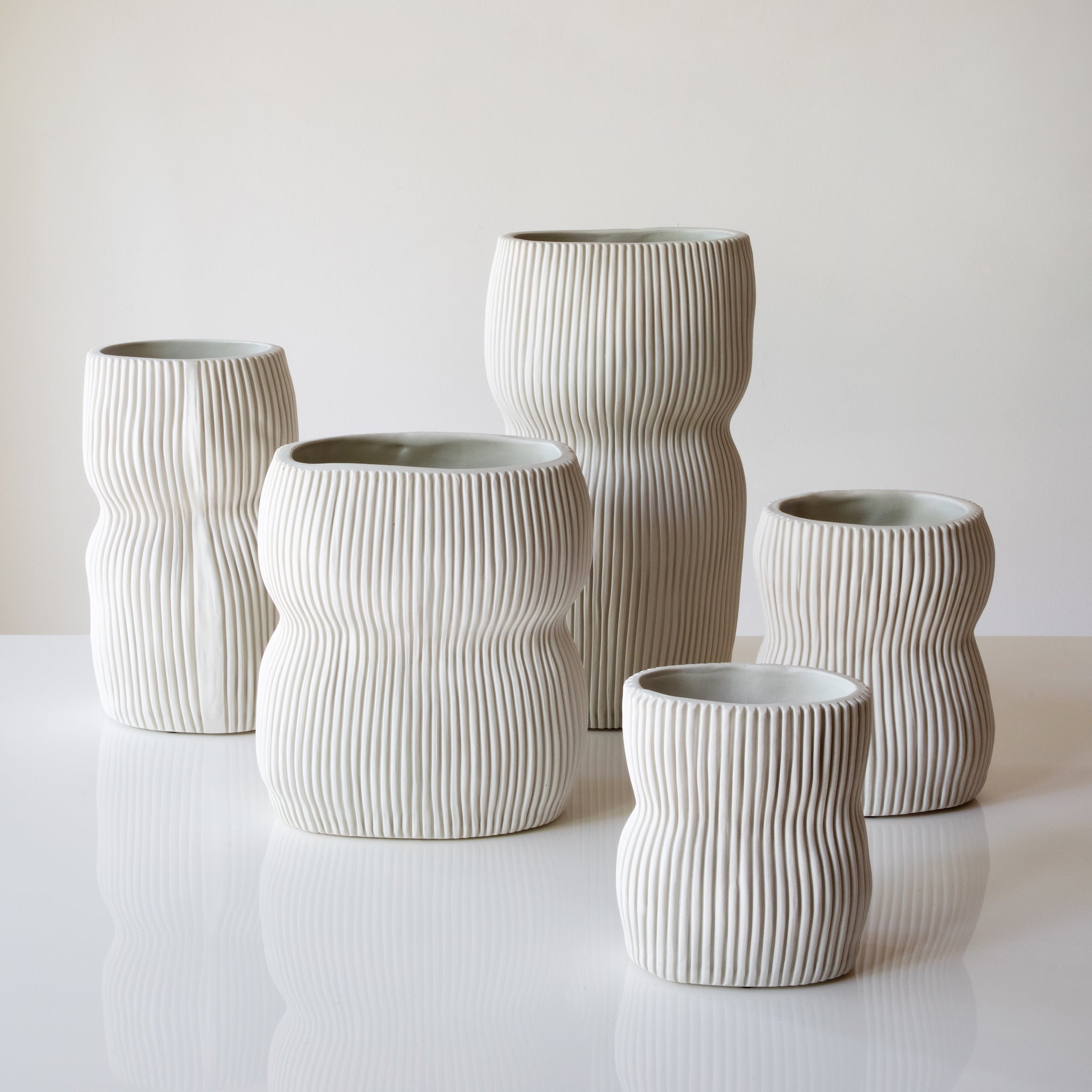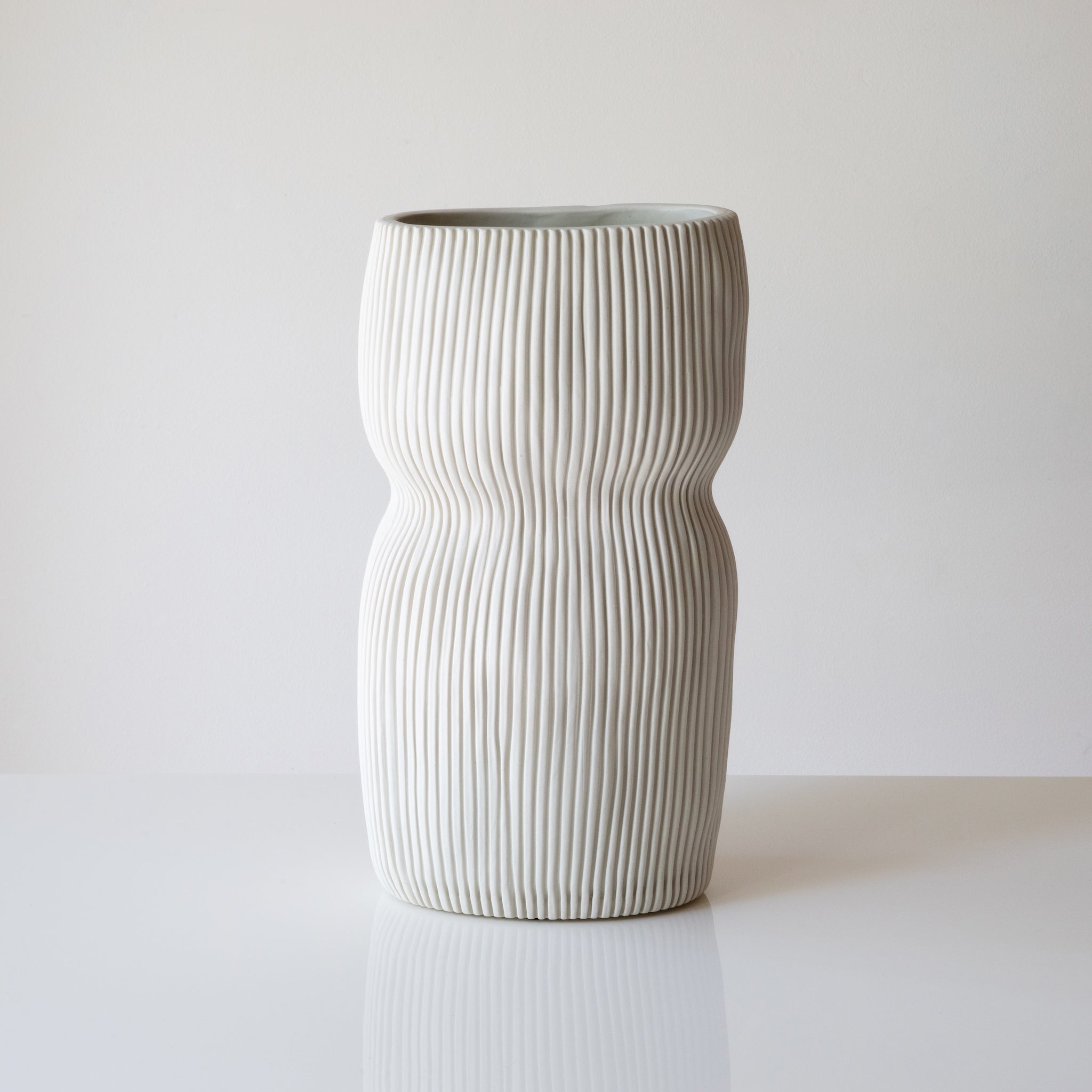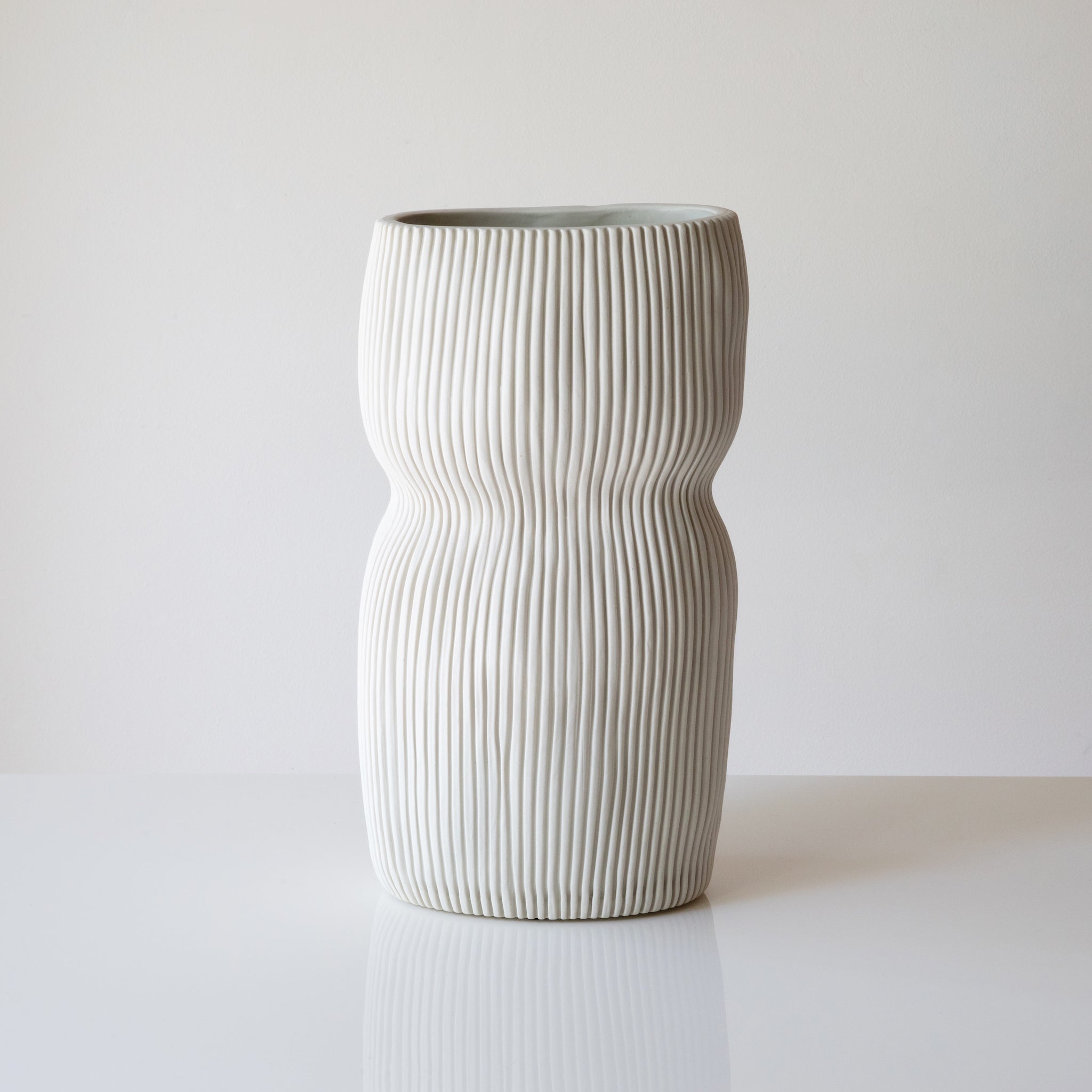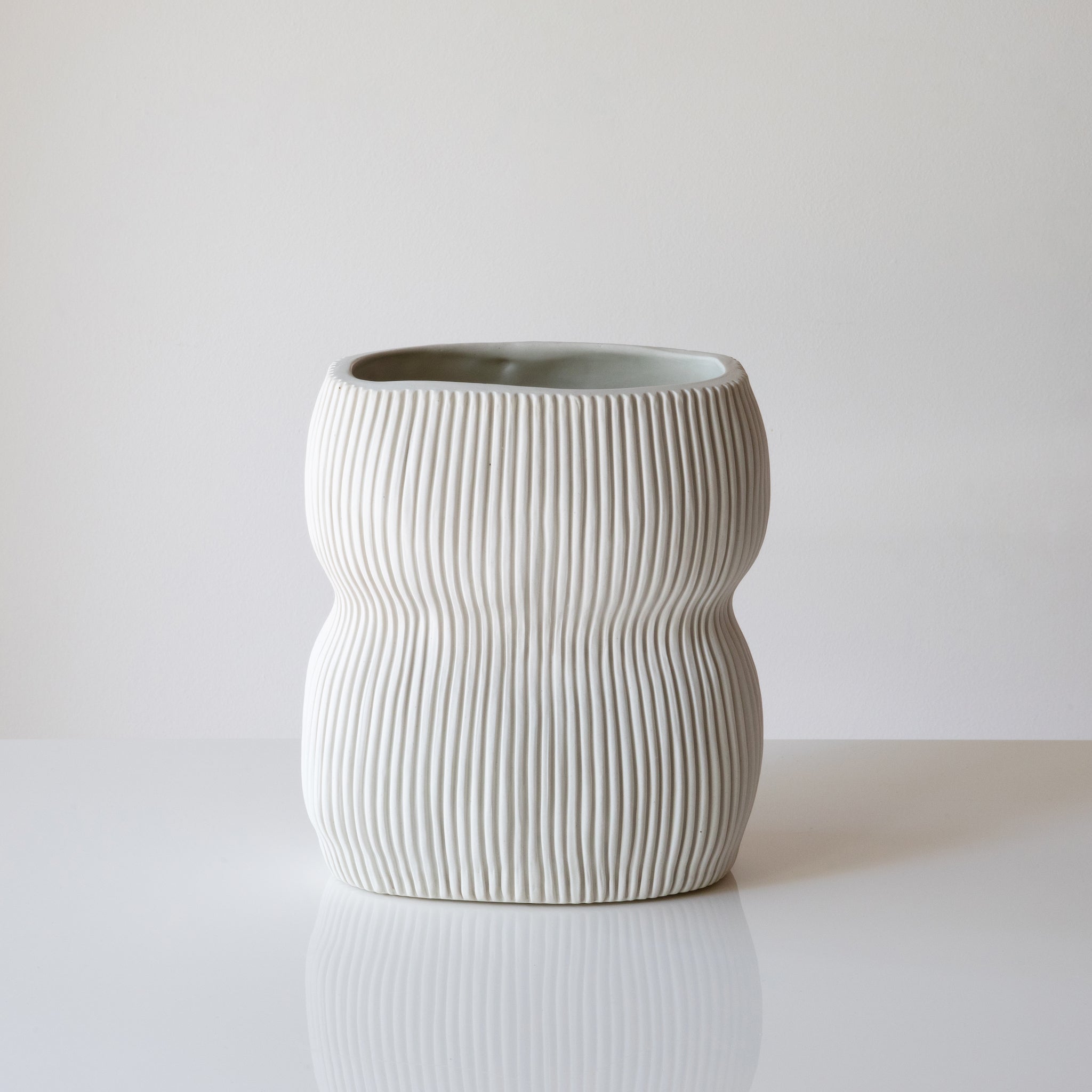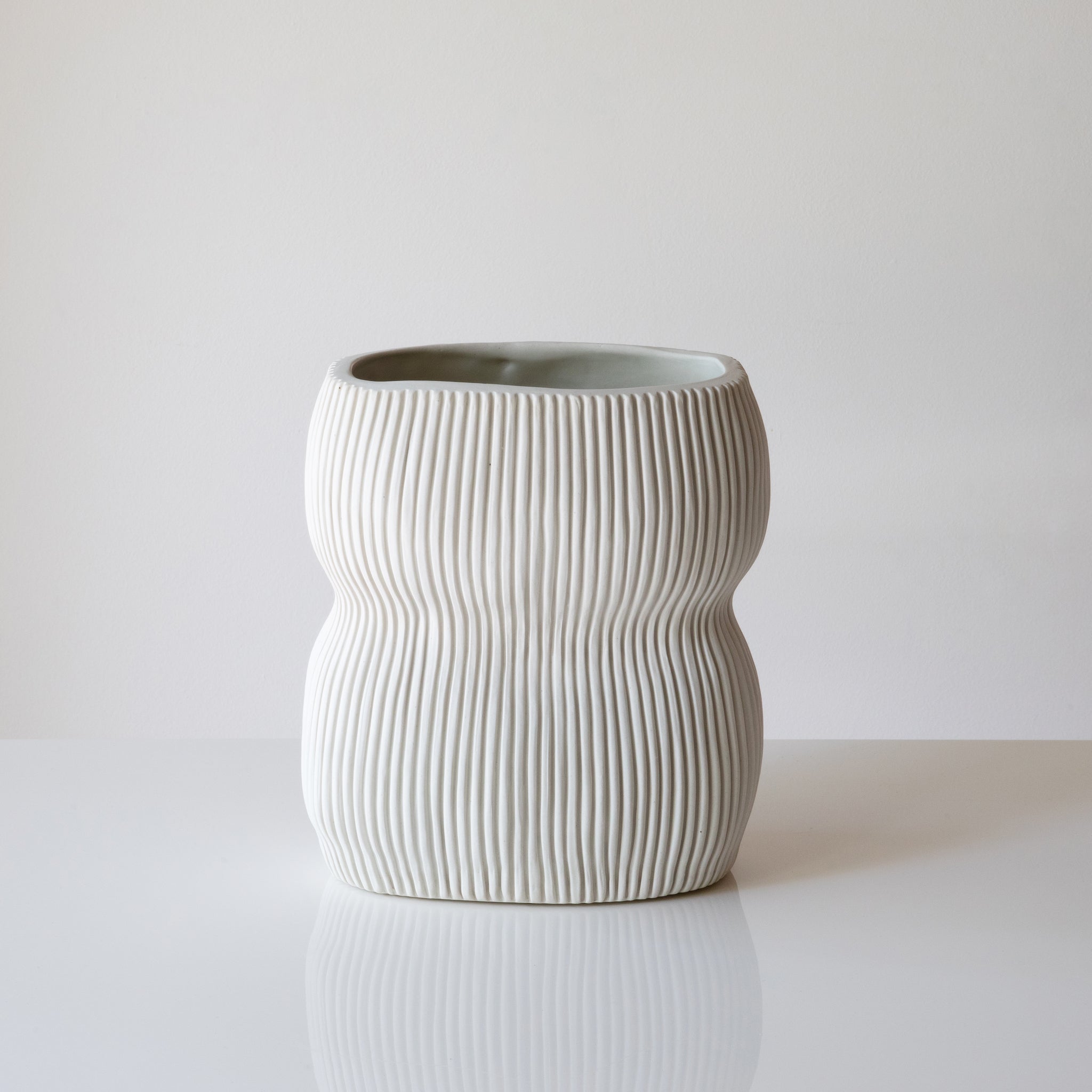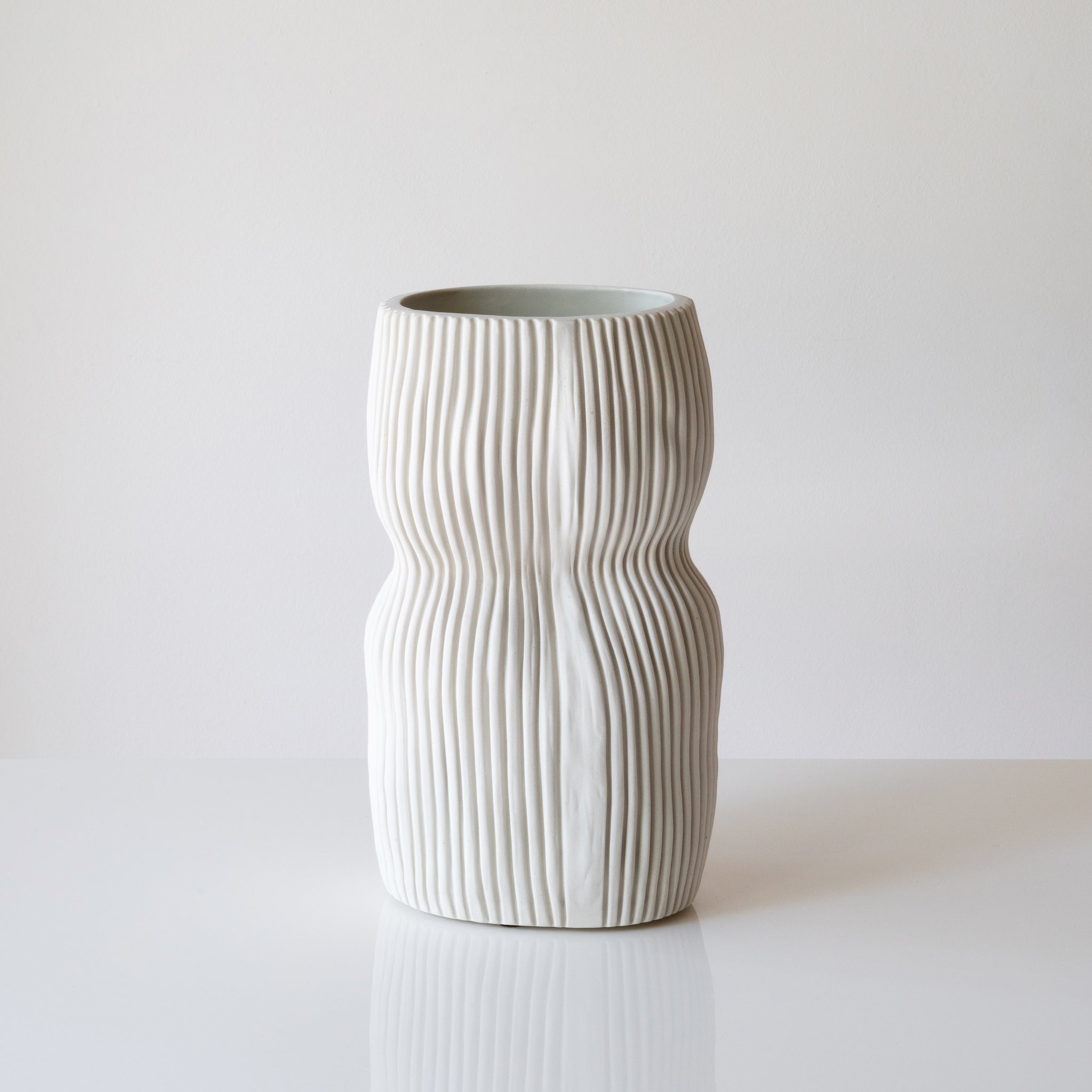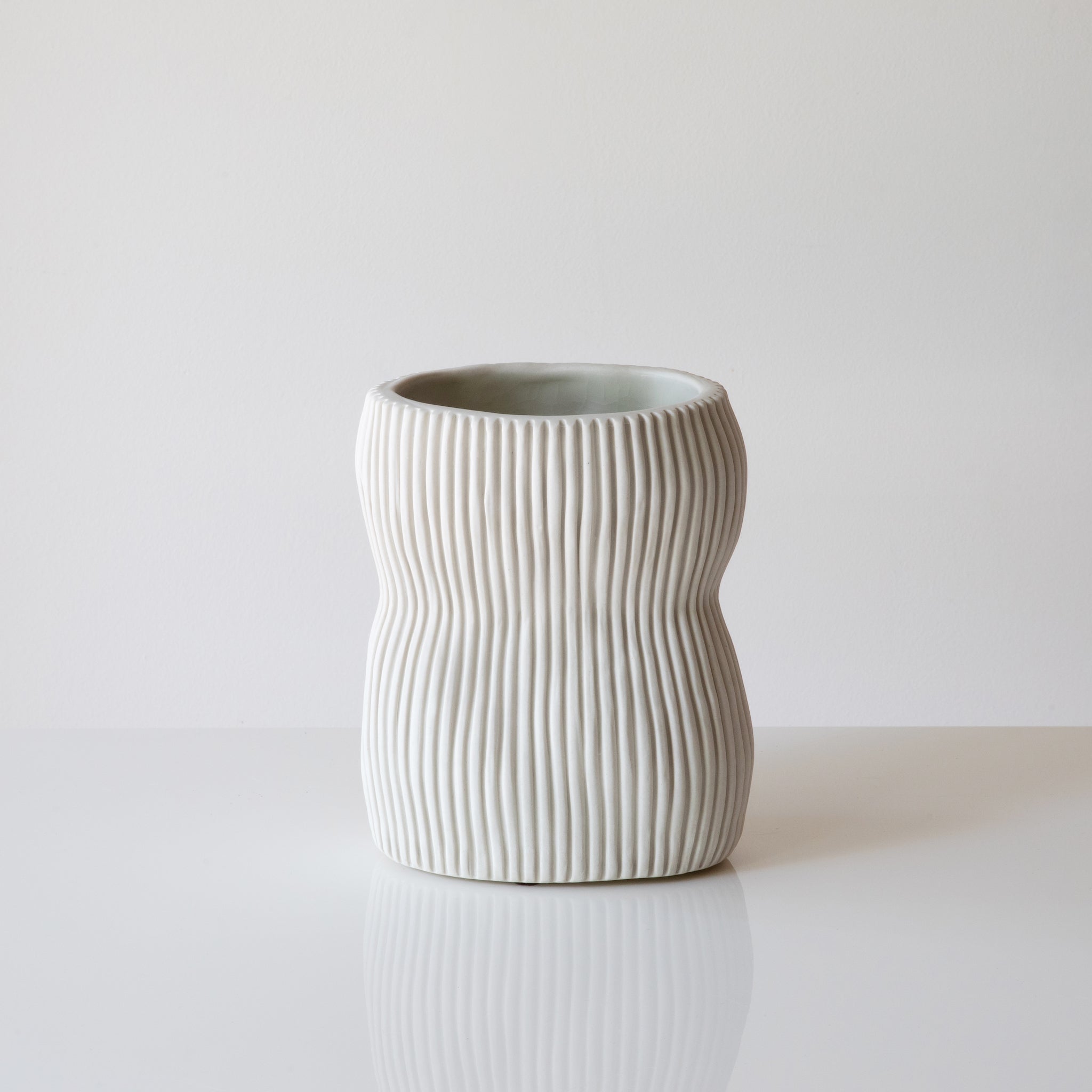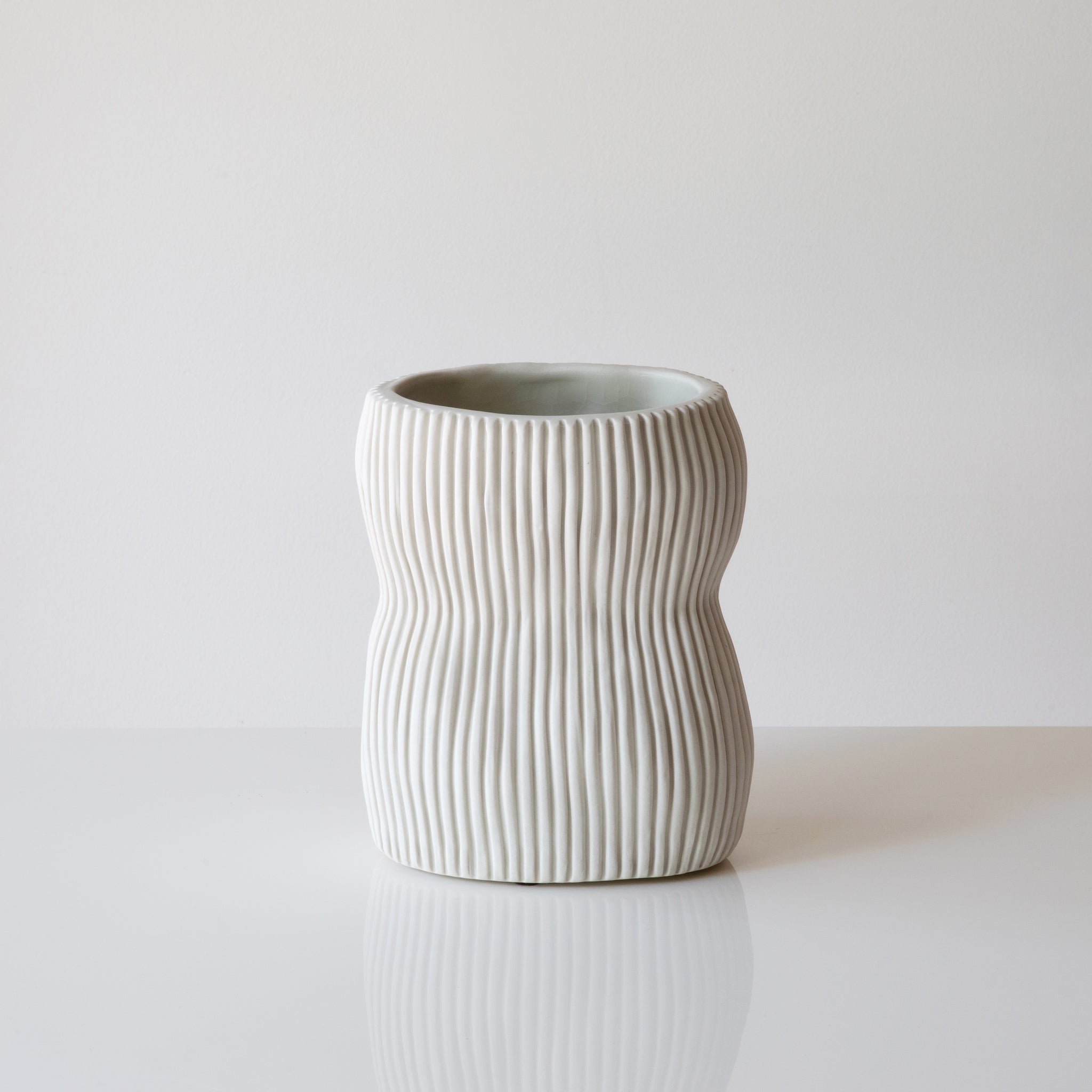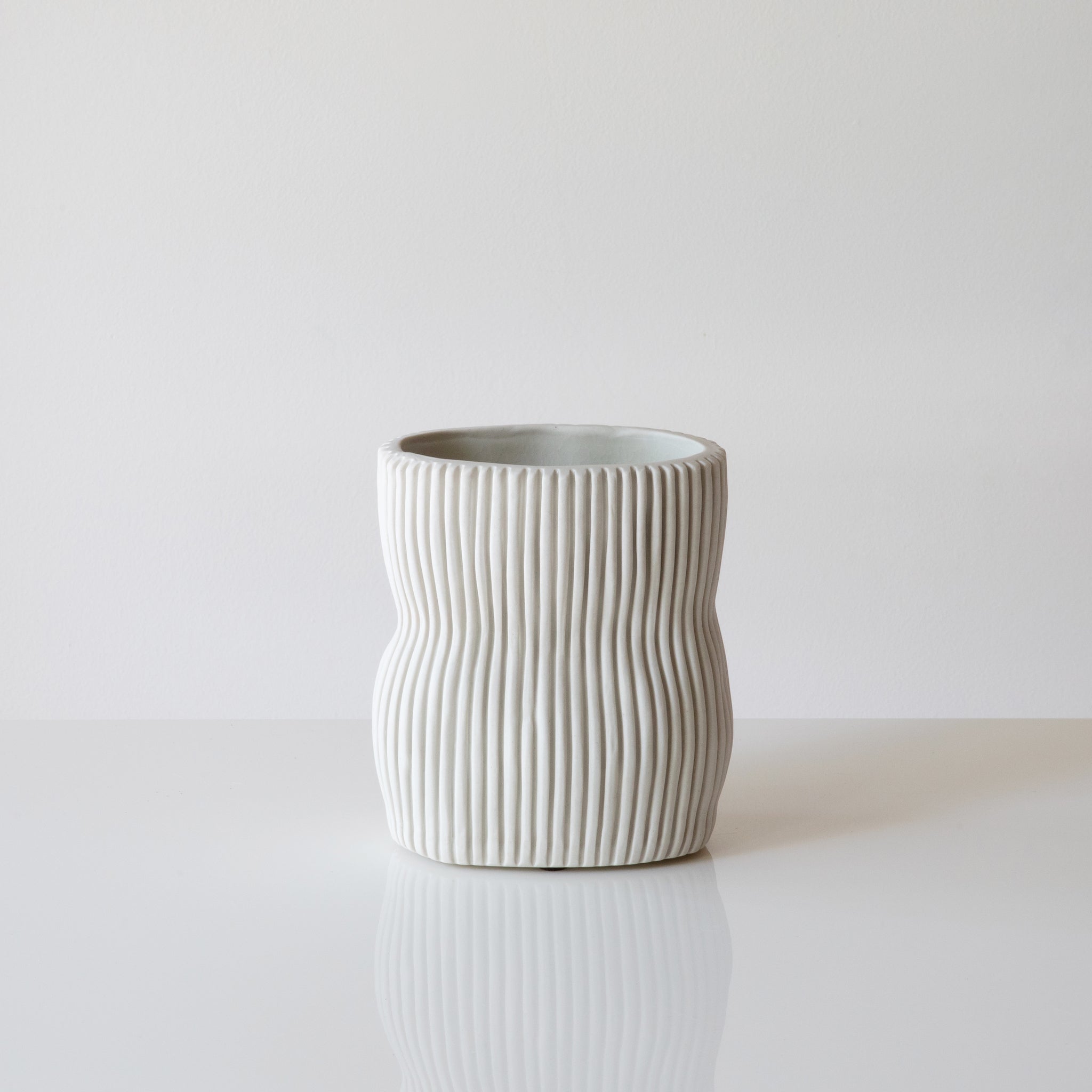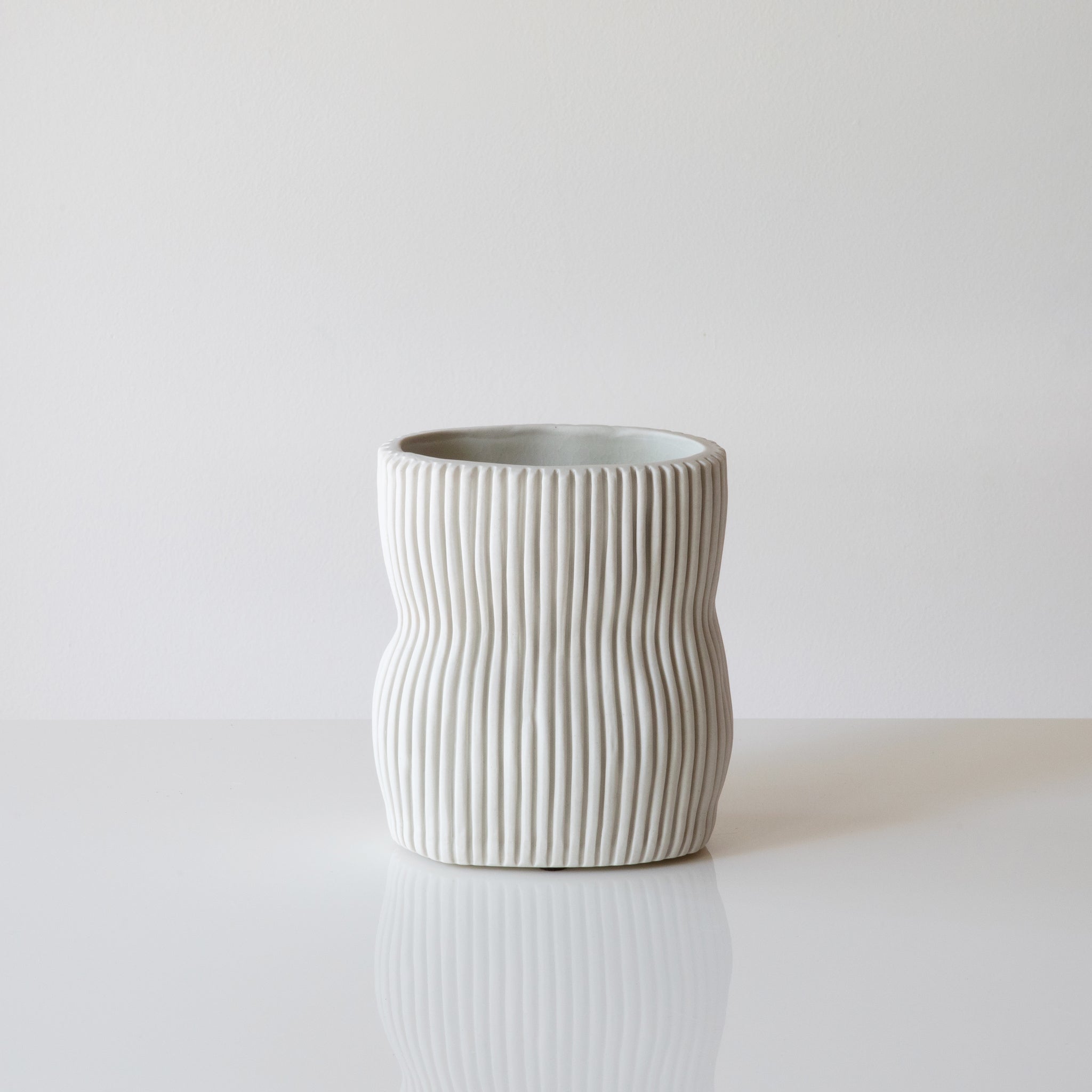 Oval Curvy Vases
Made in the United States
Timeless ceramic vessels. There is an organic collaboration between herself and the materials involved in making each piece. Stillness and movement are each reflected in each hand-made vessel.

Porcelain textured vase with cut wave pattern.

Available styles:
Vase #1: 13"H x 8"W x 4"D
Vase #2: 9"H x 8"W x 5"D
Vase #3:  10"H x 6"W x 4"D
Vase #4:  7"H x 6"W x 4"D
Vase #5: 6"H x 5"W x 3.5"D

(Due to the handcrafted nature of the product, please expect some variation in design).