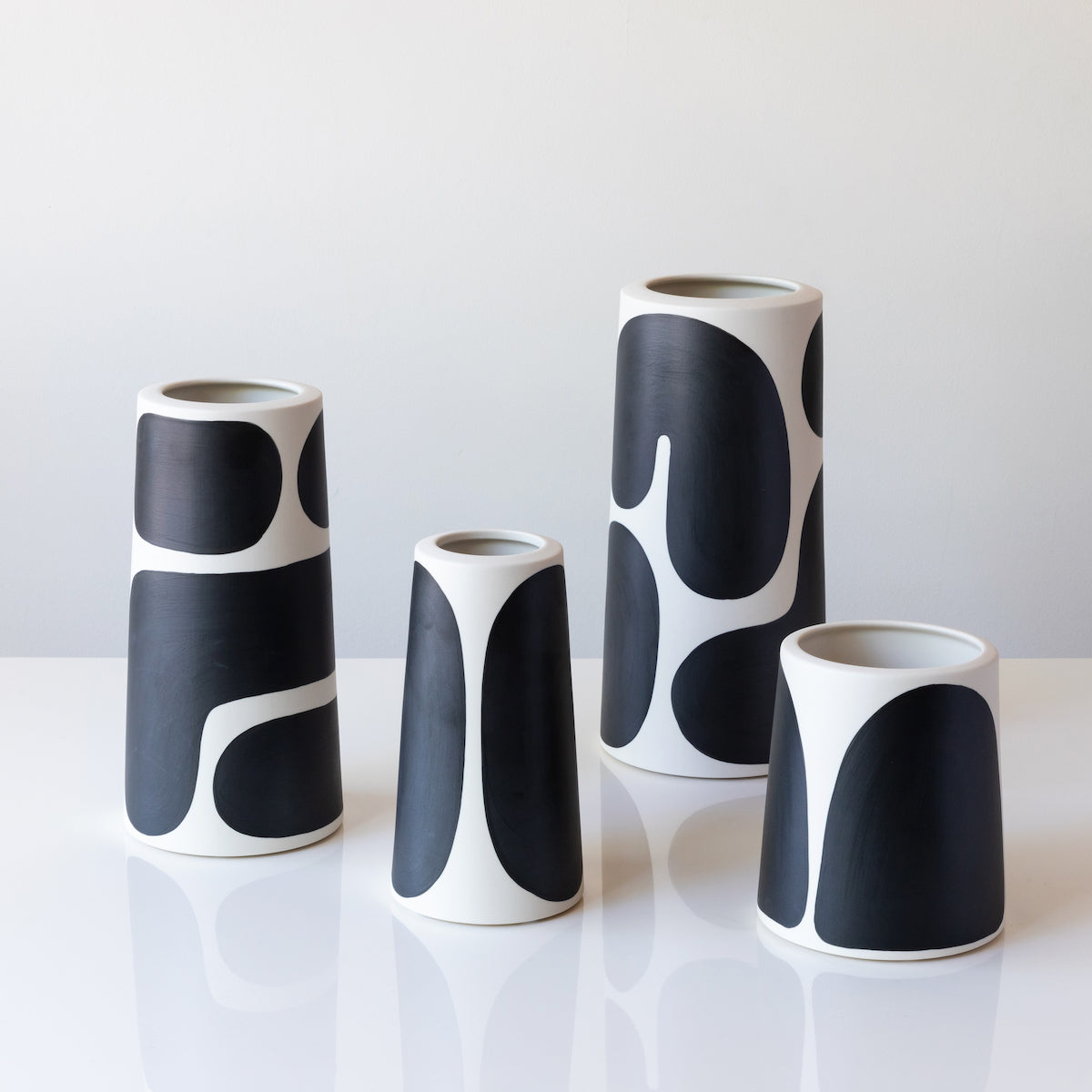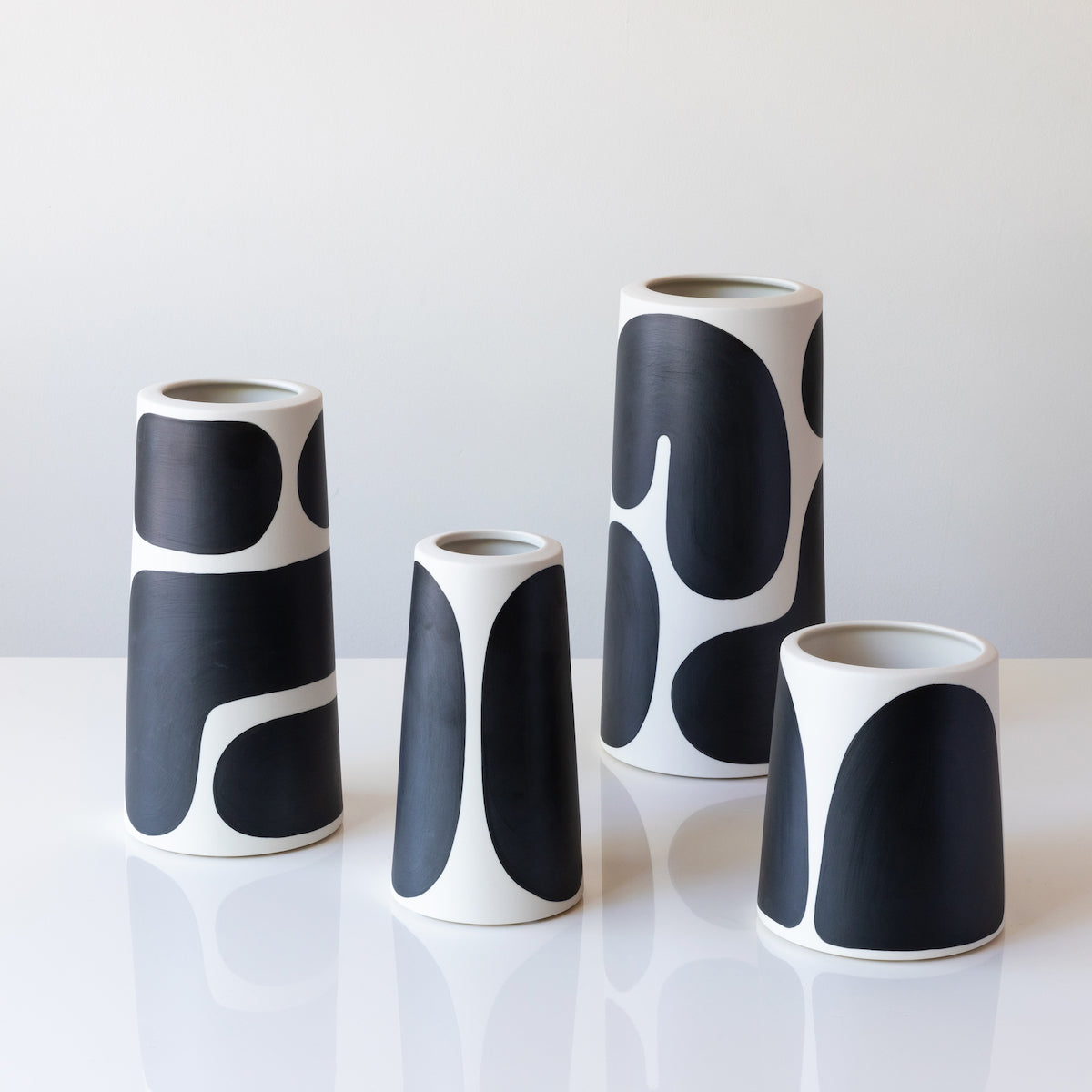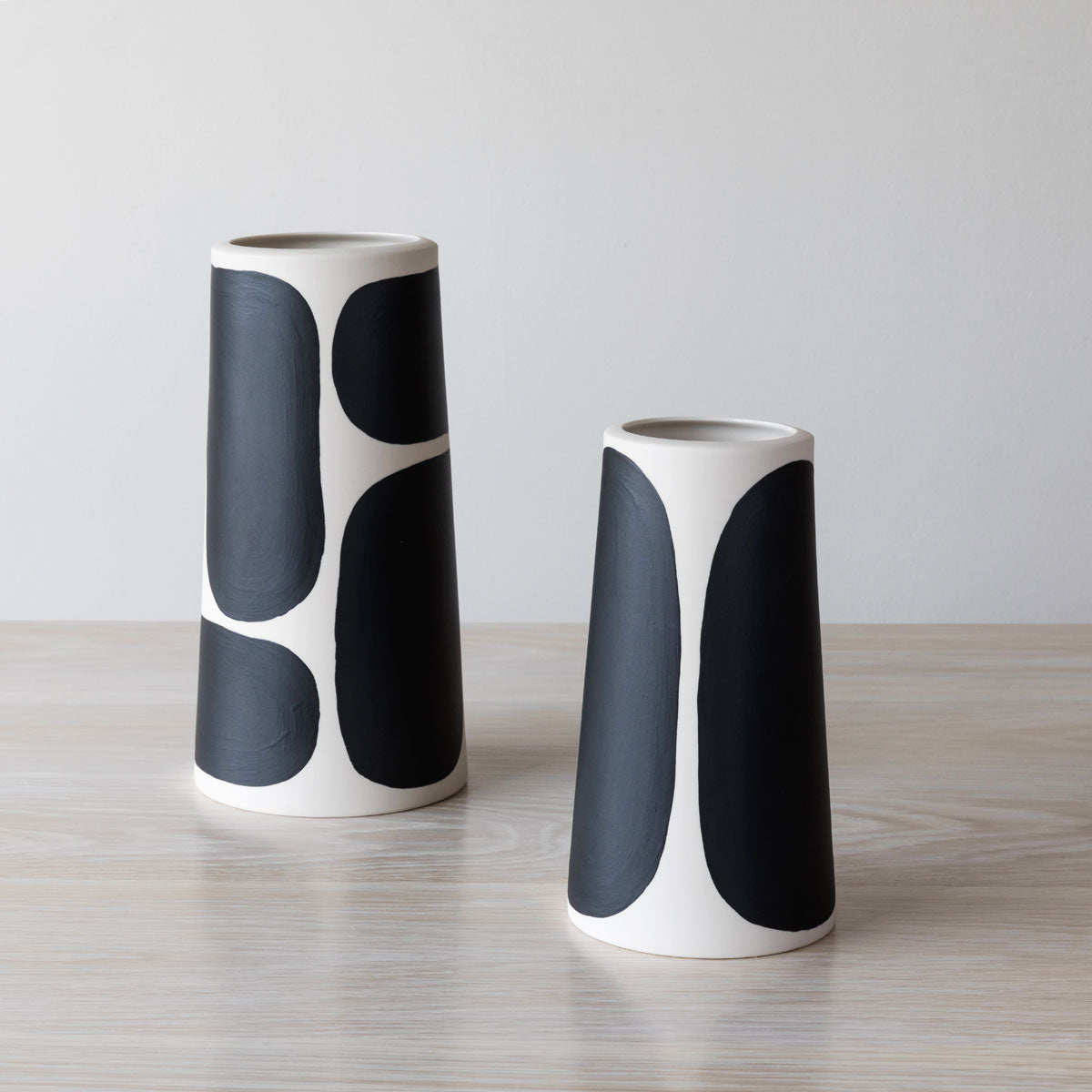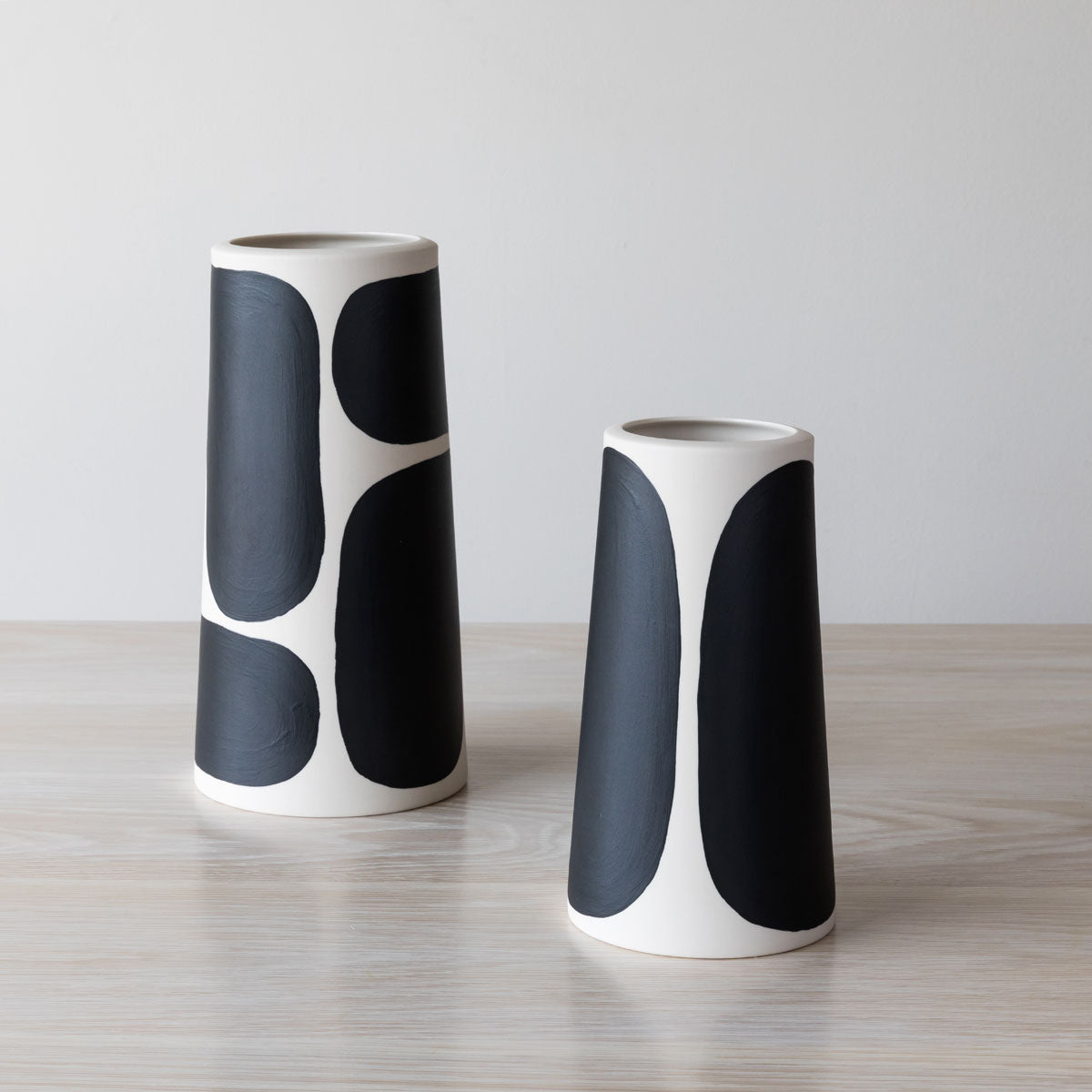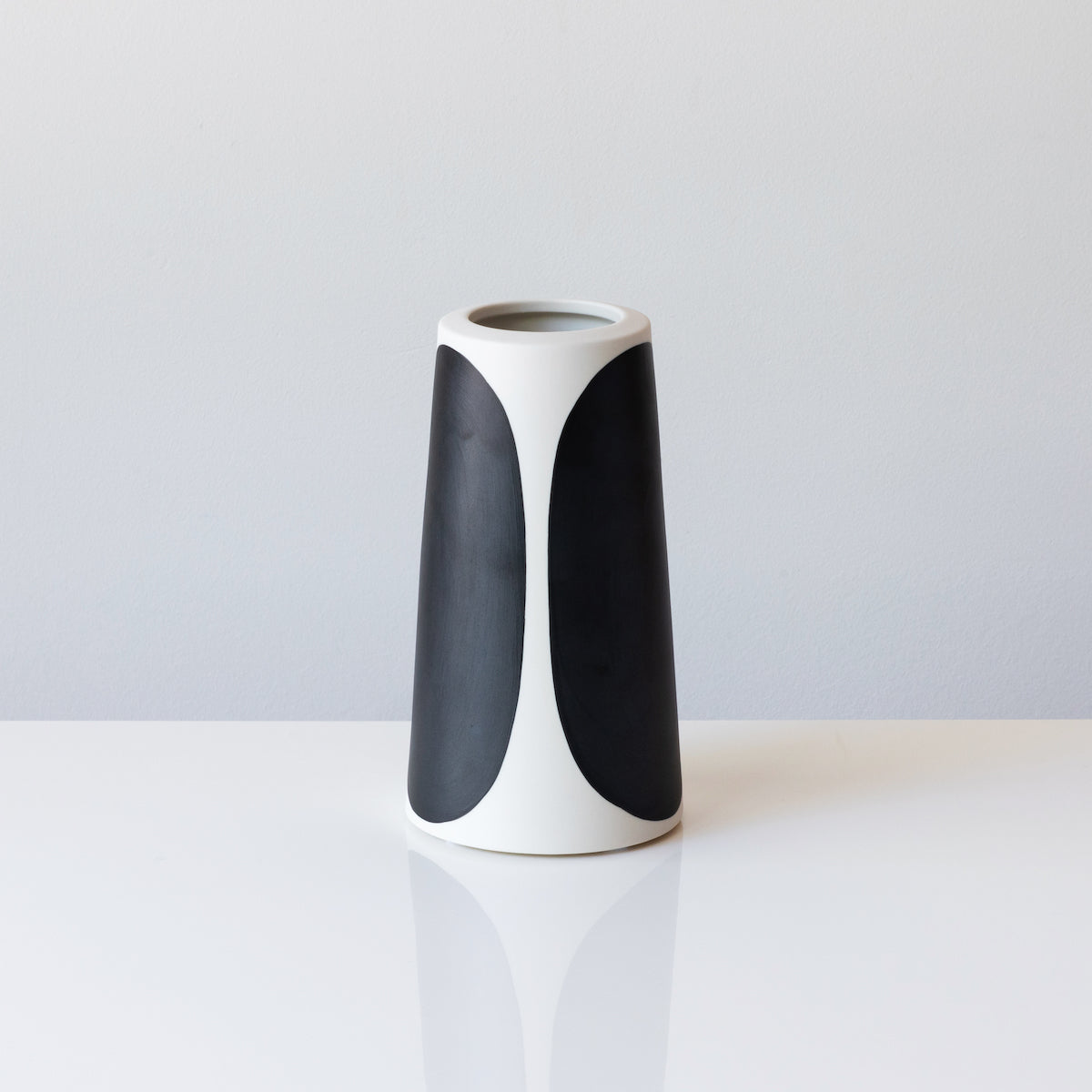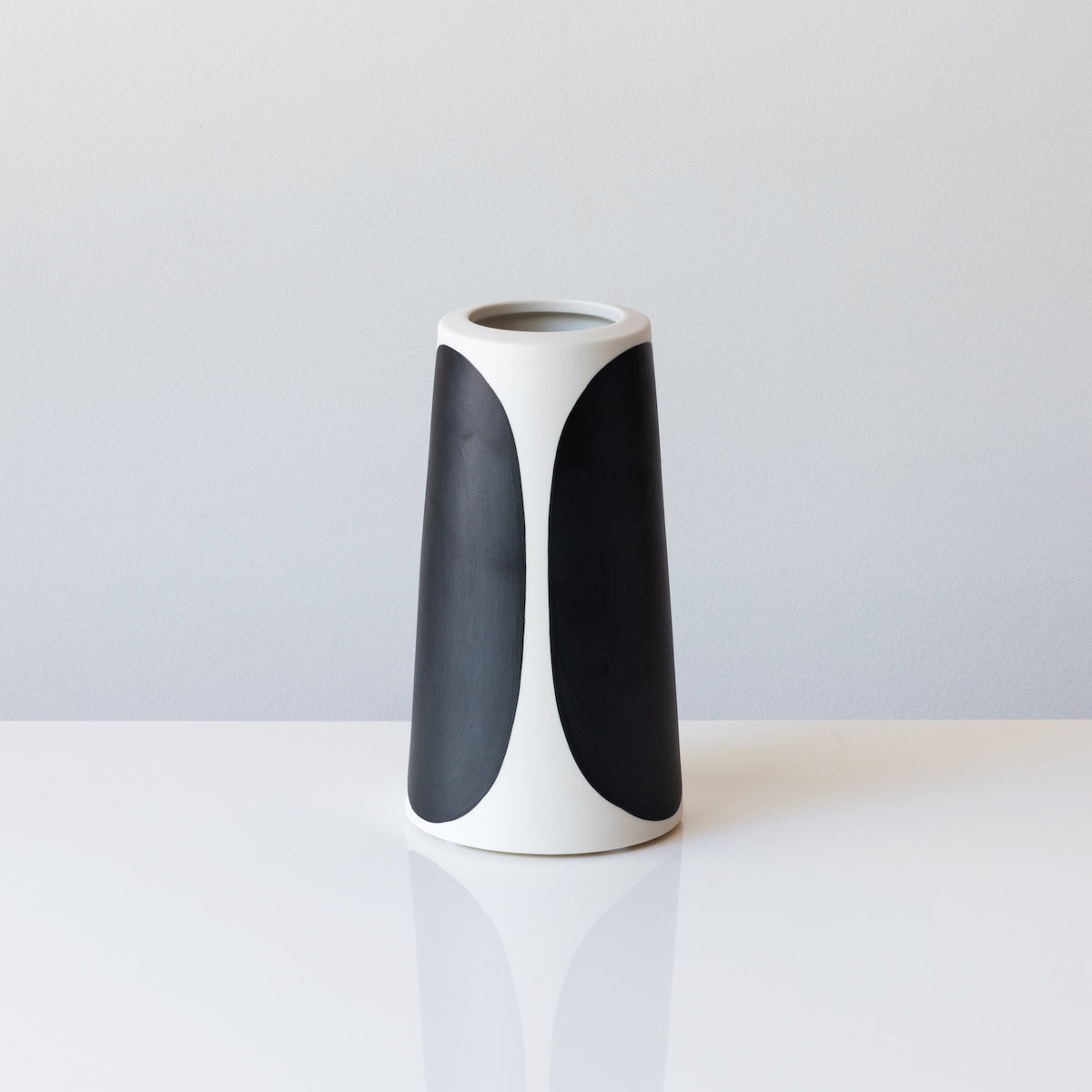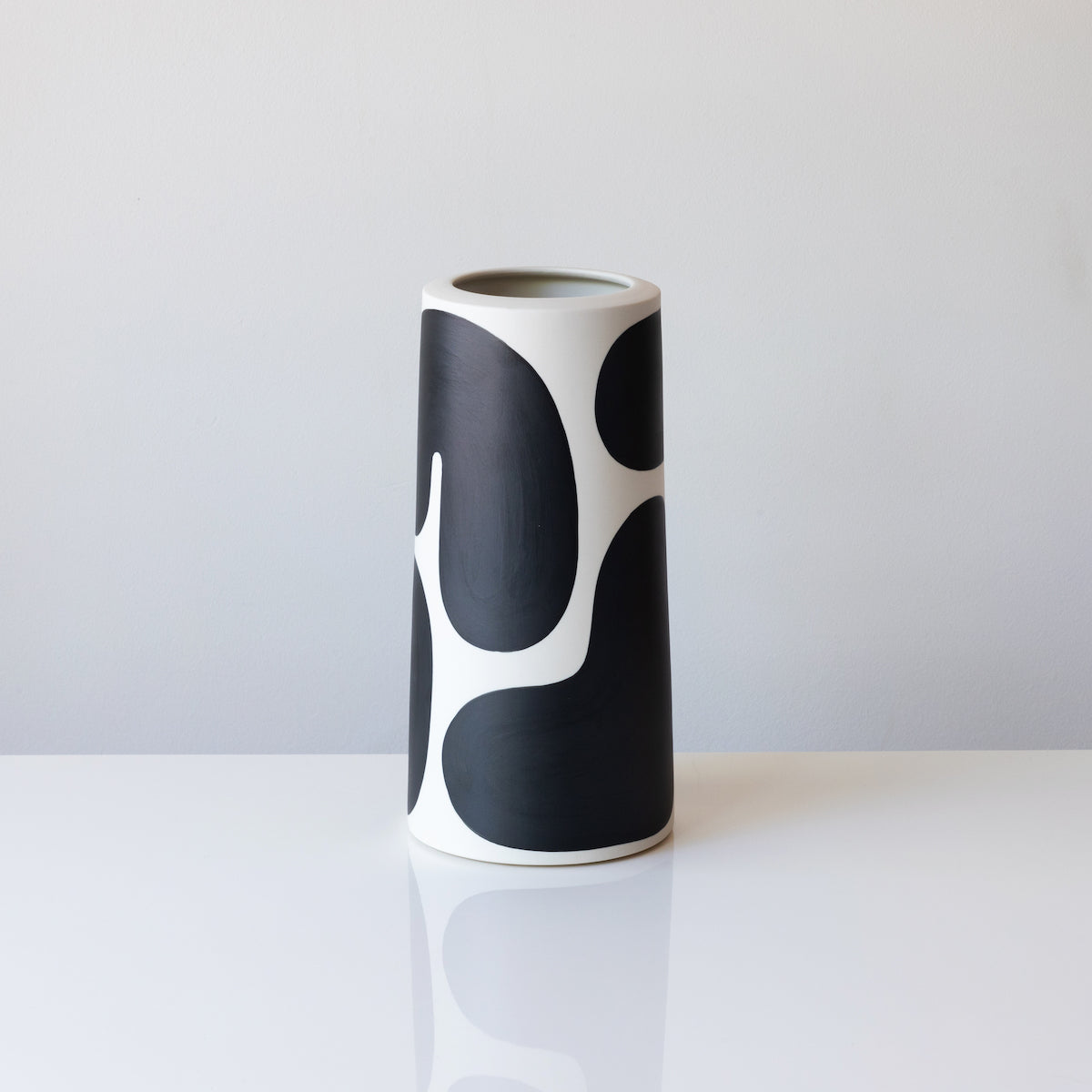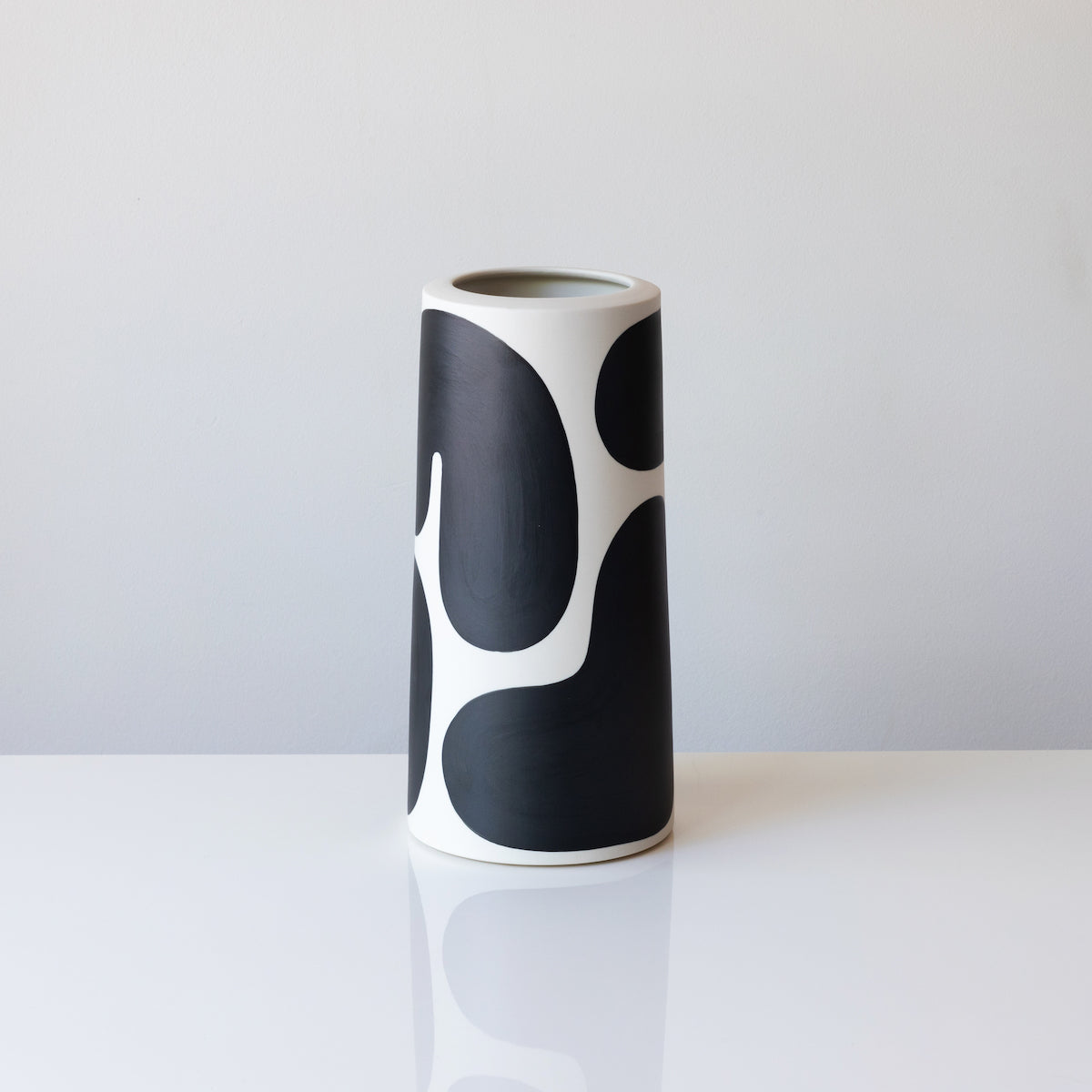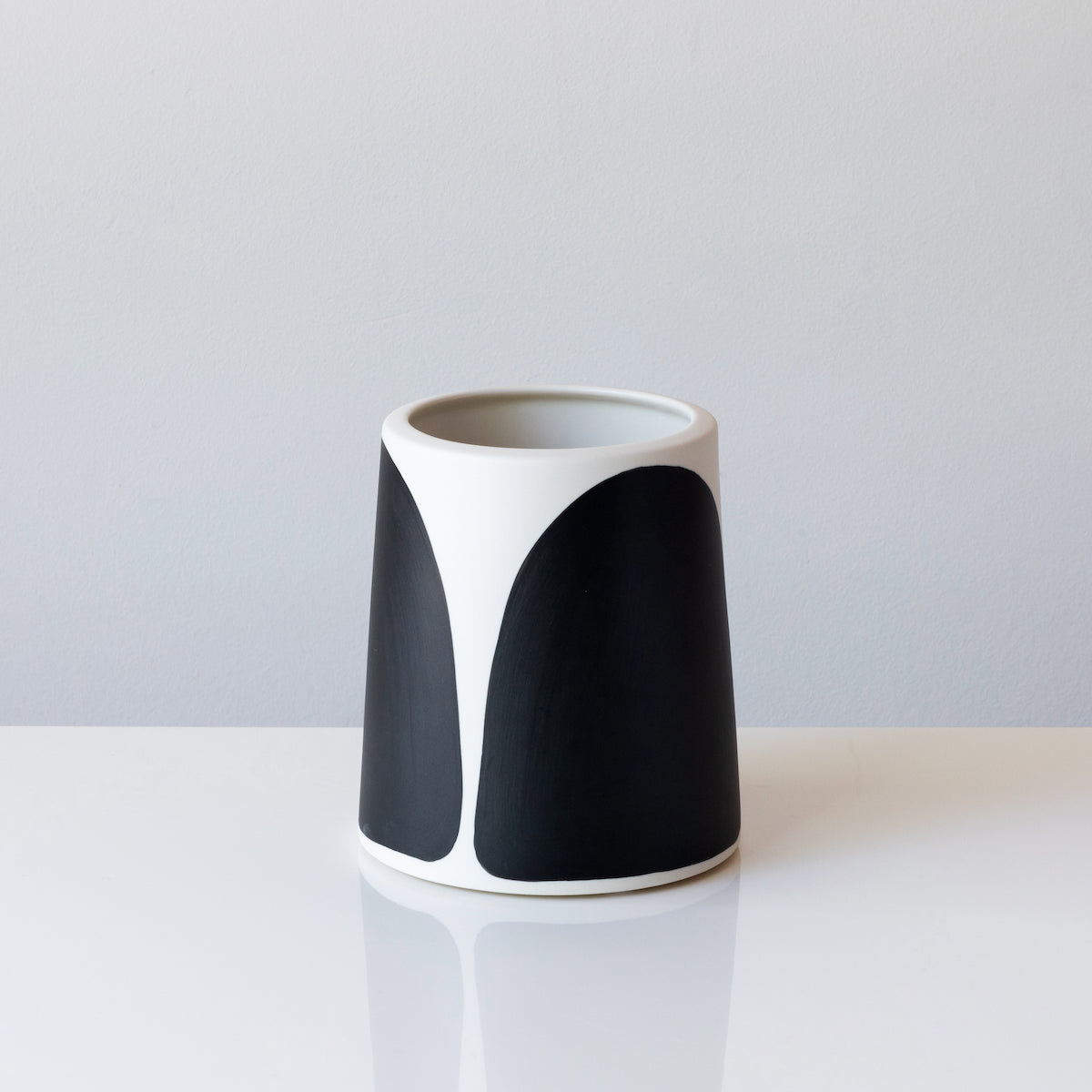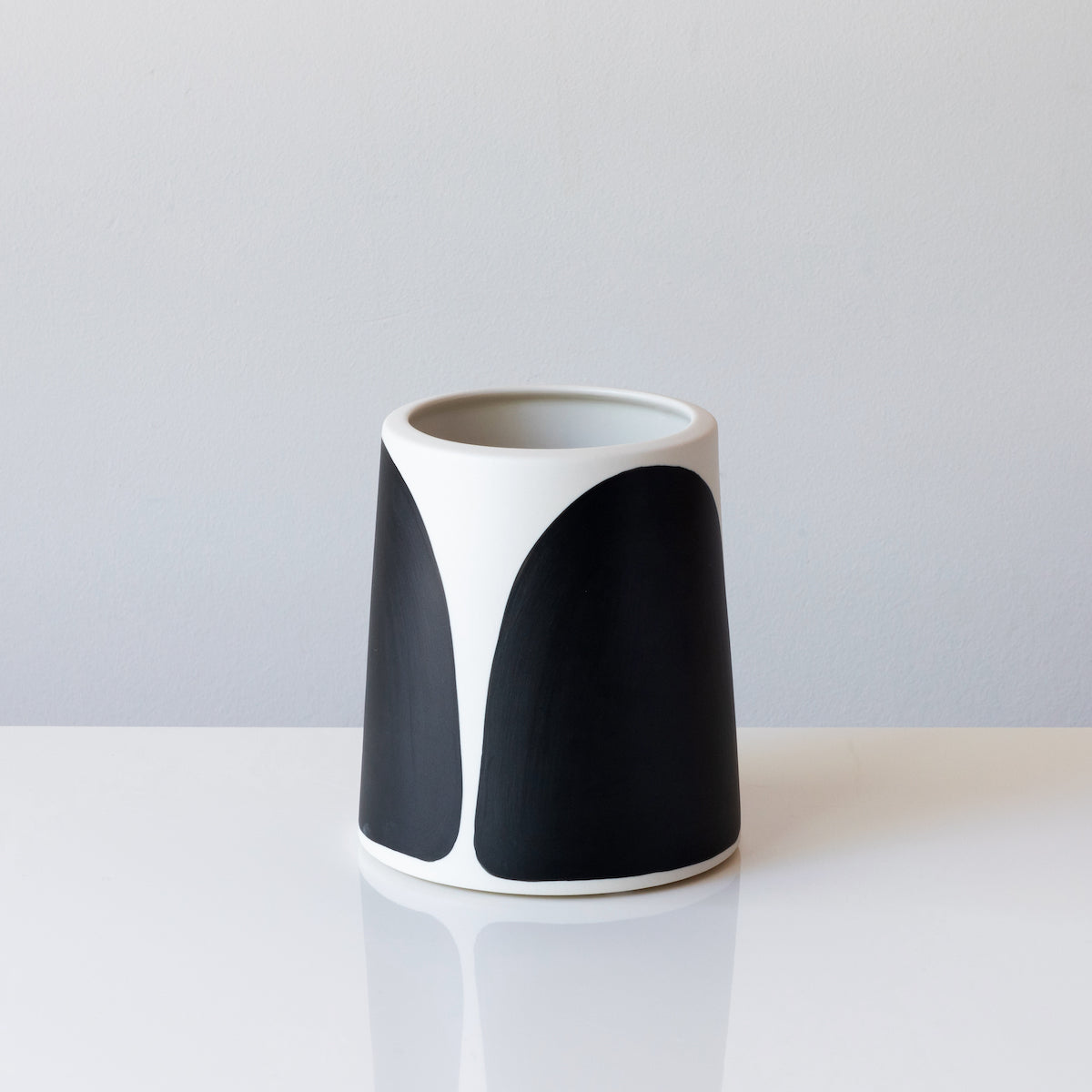 Pillar Vases
Made in the United States
Hand painted in a bold design, these pillar vases stand tall on any table or shelf. 

Ceramic vase with matte white exterior and glazed interior. 
Featuring a distinctive hand-painted black abstract pattern.

Available sizes:
Short: 5"D x 6.5"H
Small: 4.5"D x 8"H
Large: 5.5"D x 11"H
X-Large: 5.5"D x 12"H

(Due to the handcrafted nature of the product, appearance may very slightly).