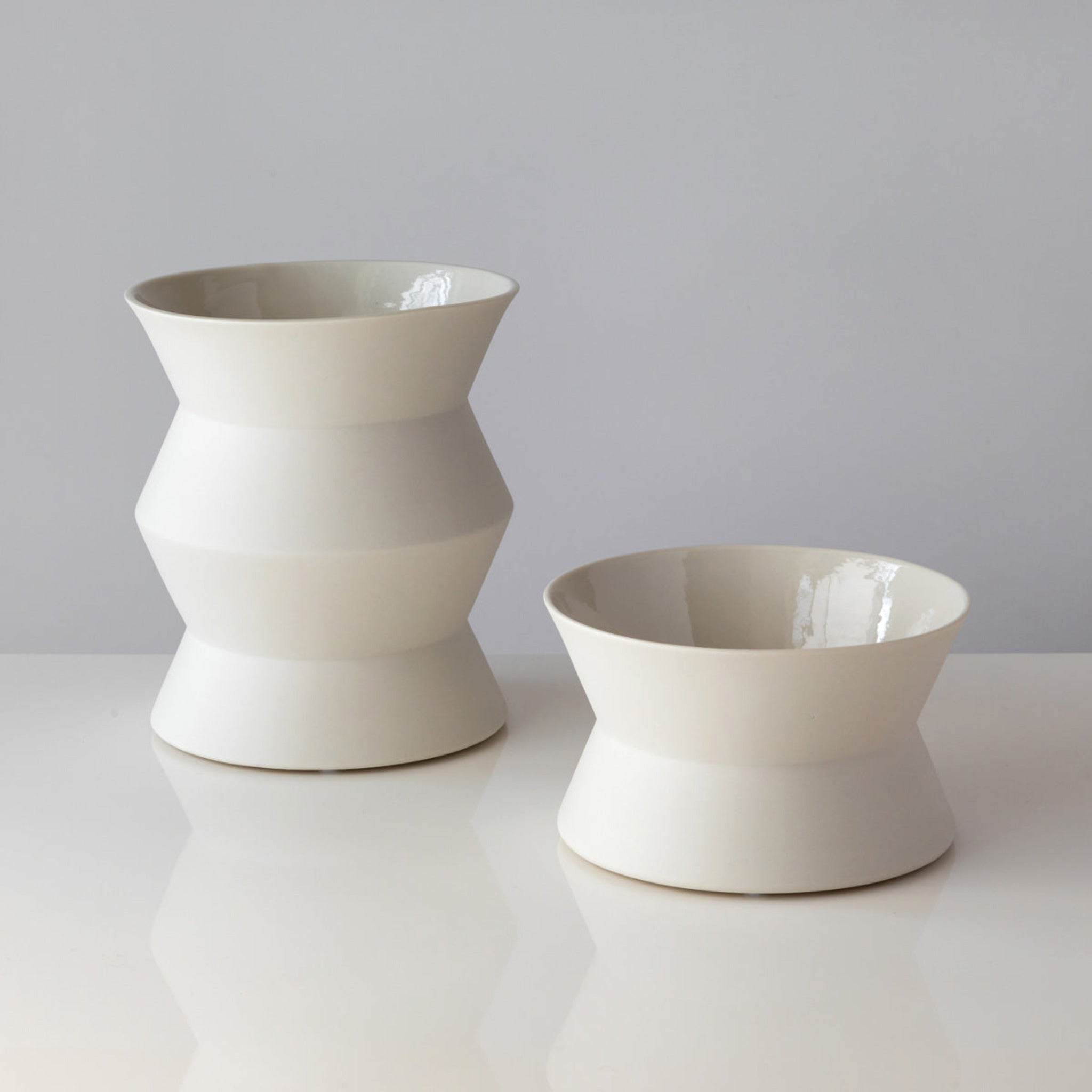 Zig Zag Vases in White
made in the united states
The High and Low Zig Zag Vases are a pair of architectural forms translated into the functional vessels. Each size is made in porcelain and fit into nearly any home esthetic. 

Matte glazed porcelain vases with smooth glazed interior.
Featured here in a white finish. 

Available sizes: 
Low Zig Zag: 4.25" H x 7.25" D
High Zig Zag: 8.5" H x 7.25" D

Also available in black. 

(Due to the handcrafted nature of this product, size and color may vary).